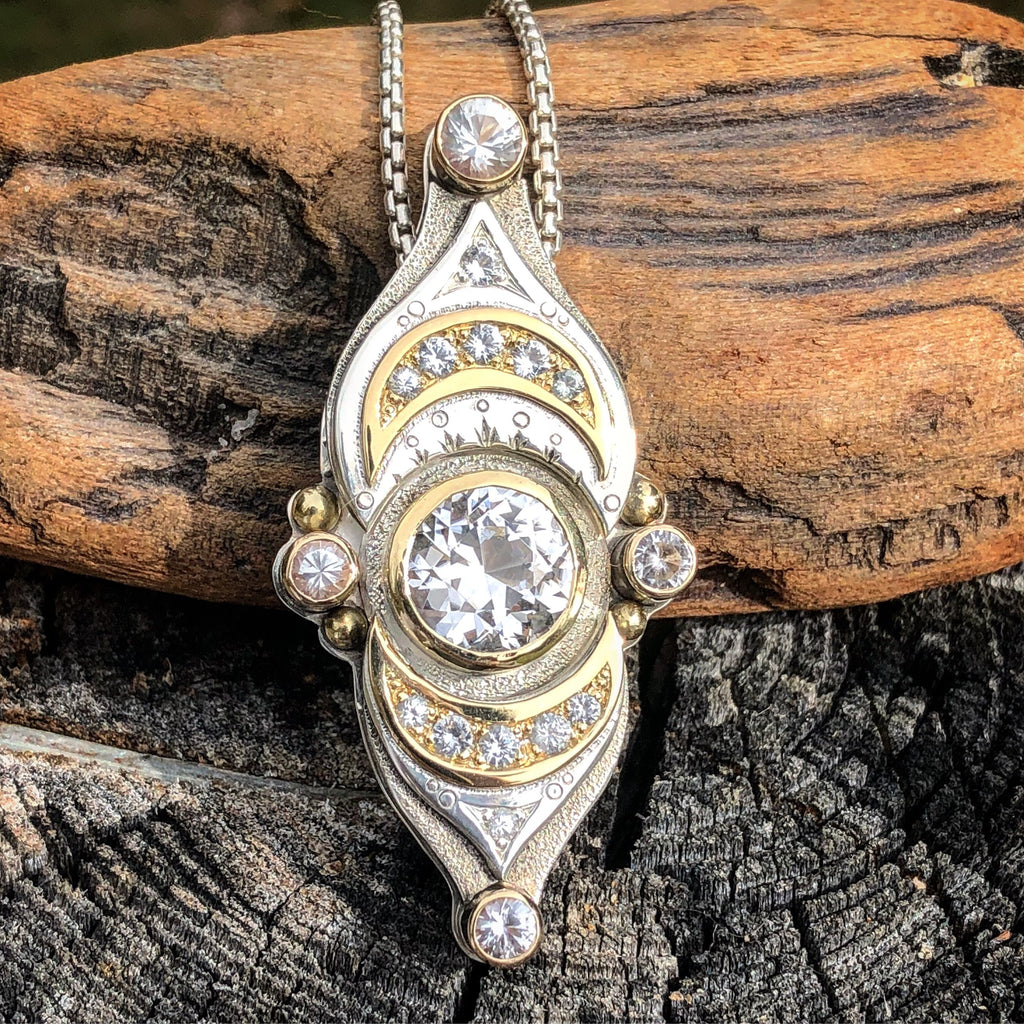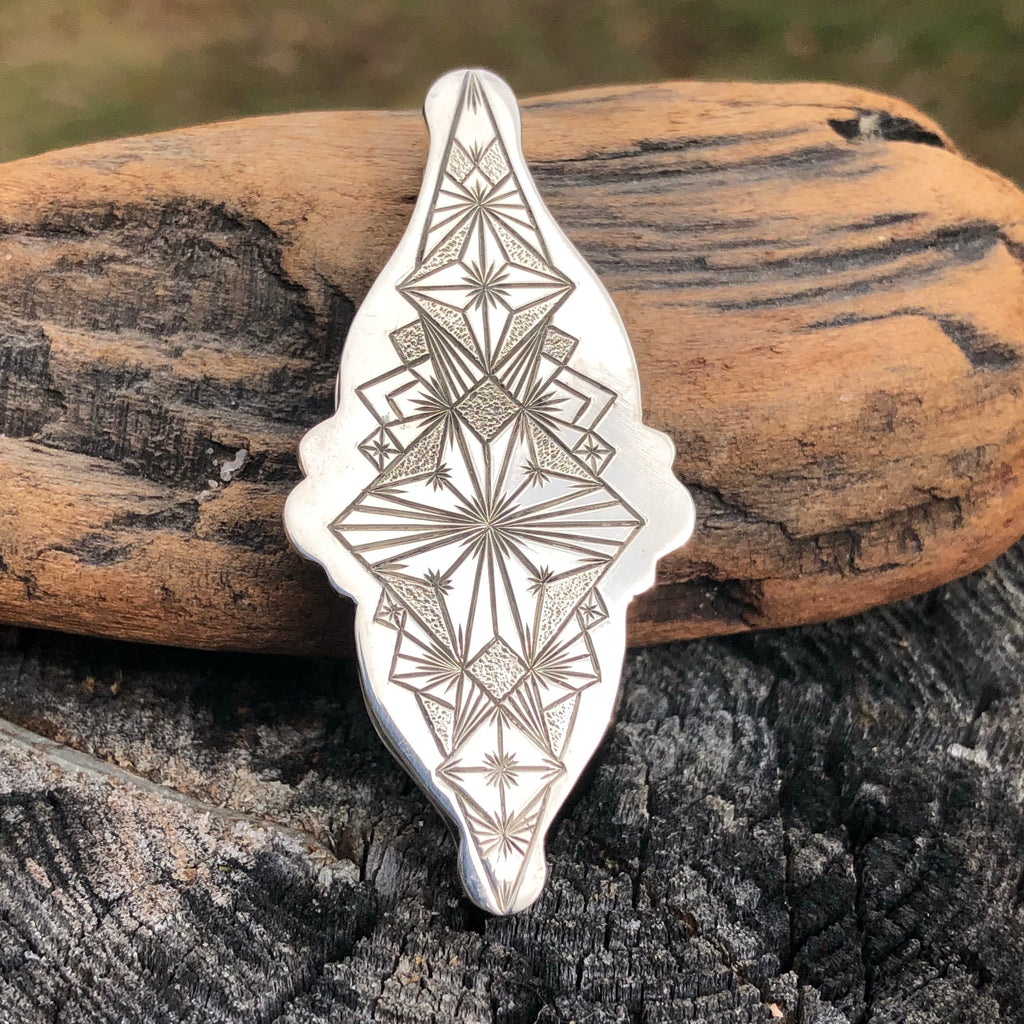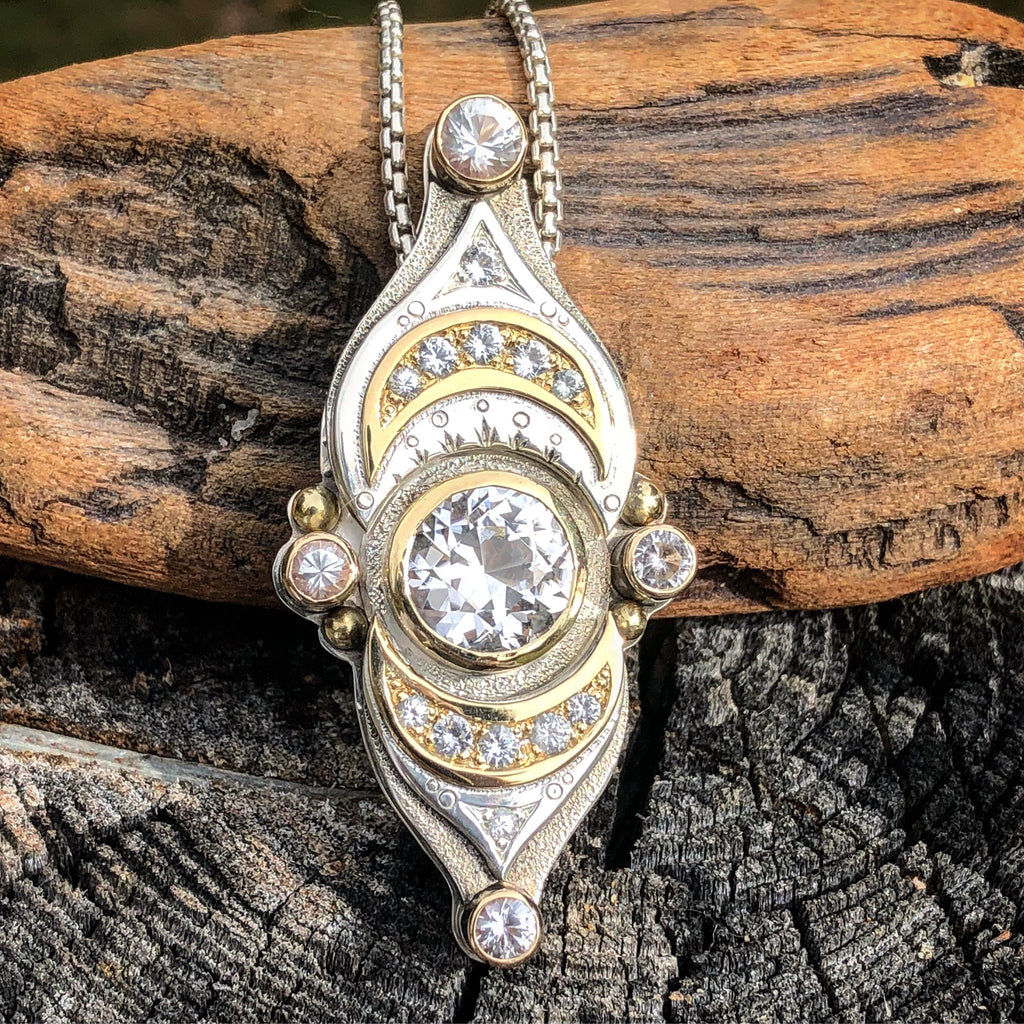 $5,000.00
$0.00
Alchemy Series- 1 Venusian Warrior- Phenakite
Each piece in the Alchemy Series was handcrafted with intention and has been attuned to a specific frequency and function. Gemstones carry unique vibrations which allow them to transmute negative internal and auric energies, offering multilayered support for those persons on a healing journey. Intention was laced throughout the entire creation process, with specific attention to the interaction of gemstone healing properties, color, and geometries. 
Presenting: "Venusian Warrior." This talisman features 7 carats of top quality Nigerian Phenakite from Okuta Didan. Contains sterling silver, 14k and 18k yellow gold. The back features a Light Code Totem, which came to me in my mind's eye and then engraved completely by freehand. It is able to be worn in 2 separate ways, depending on which you prefer on a particular day. 
Phenakite is an incredibly rare and powerful gemstone- the highest vibration of any crystal.  Associated primarily with the crown chakra, this stone is very helpful in opening when worn during mediation and other spiritual practices. It amplifies the energies of other gemstones as well as builds a strong connection with other realms. 
The ancients viewed the planet Venus as the Goddess of Love, Queen of Heaven and Earth. This talisman was created amidst the dark days of Venus in retrograde. During this potent time, many personal shadows came into awareness. This was a time for deep, transformational, inner work. I descended into the depths of my soul and experienced many deaths and rebirths. "Venusian Warrior" was my point of Balance throughout this healing process.
This Talisman is for the Love Warrior who is committed to the path of Love and is willing to do The Work. For those who are willing to face your shadows and heal them with love, this piece if for you.  It will give you light on the darkest nights of the Soul. 
--------------------------------------------------------------------------------------------
Measures: 2" x 1"
Center stone by Kevin Green 4.65cts
This pendant comes with your choice of 18, 24, or 30 inch chain. other lengths are available but will require a special order. Gold chains are also available at an extra cost. Specify silver chain length at checkout