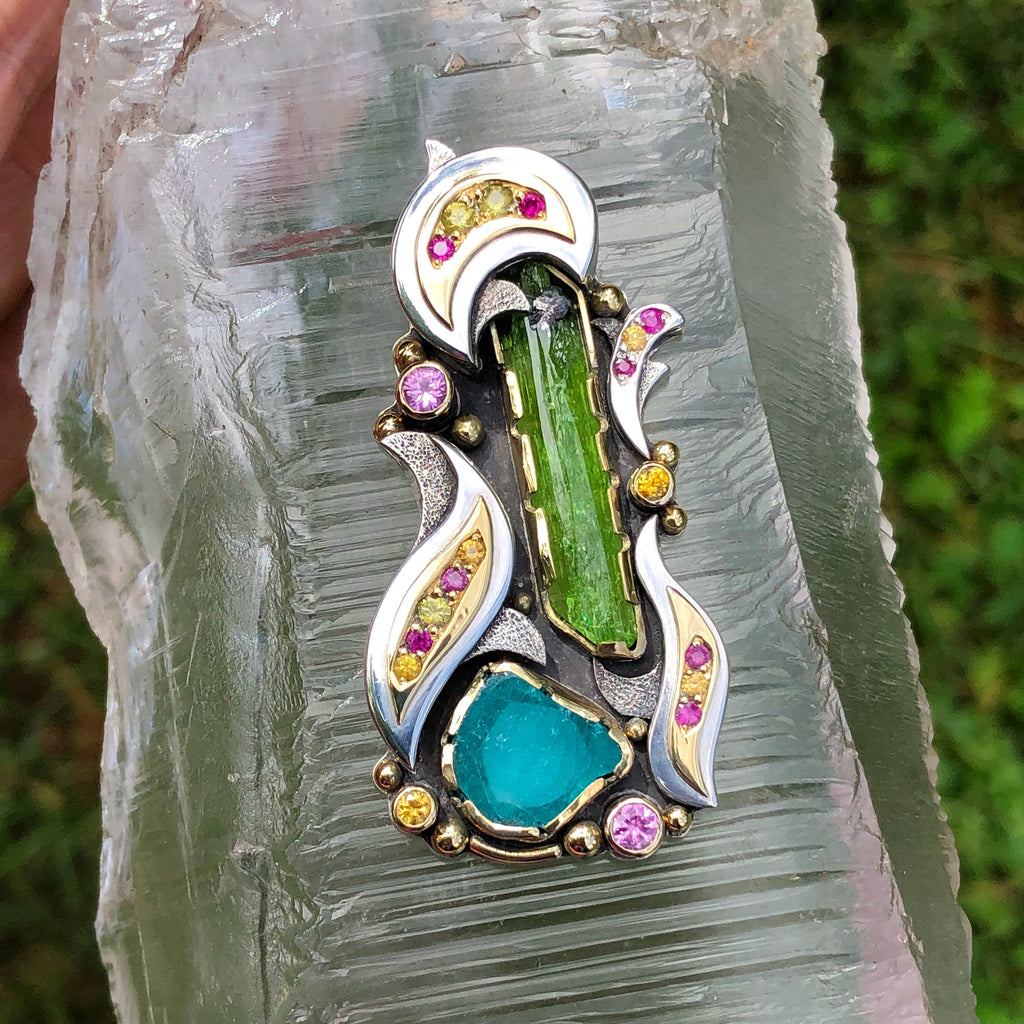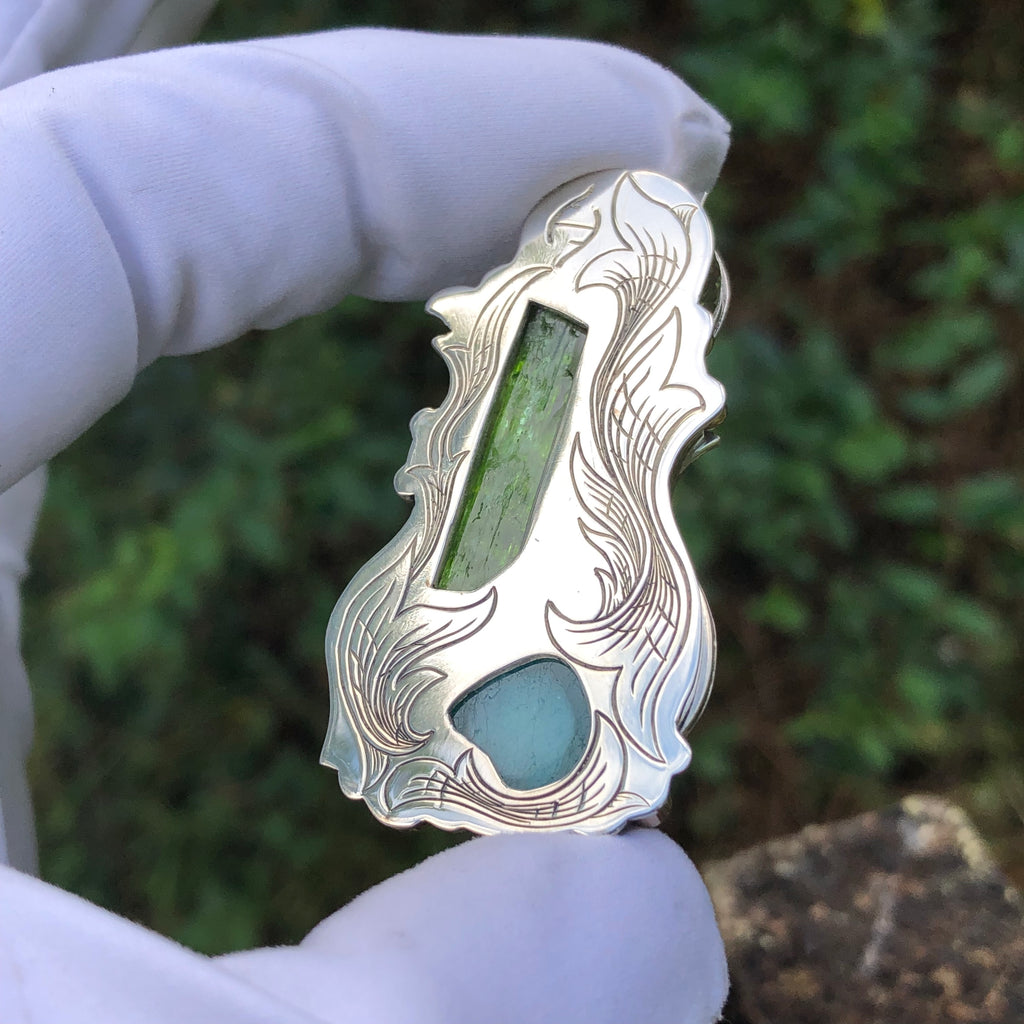 $3,500.00
$5,000.00
1 "Candy Paint Cadillac" Paraiba tourmaline, diopside, sapphires
Created entirely by hand in my studio space here in Asheville, NC. 
Featuring some exciting and rare gem material! A large elongated "slime" green Tanzanian Diopside crystal takes half of the stage with its exceptional color. This color rivals the 2007 find in every aspect. Sharing the stage is an incredible Paraiba Tourmaline slice from the original discovery in Bathala. This 4.4ct stone has incredible electric blue color with a whiteish core, very unique! Anyone into gemstones knows this is not only a rare find, but an incredible investment. Accenting these two natural gemstones are a nice variety of yellow and pink sapphires with exceptional color. 
Hand fabricated by me in 18k yellow gold, 14k yellow gold, and silver. Hand engraved scroll work (my best yet!) on the reverse with a DNA logo signature. 
Measures: 2.1" by 1.1" - Very low profile. 
Comes with your choice of 24 or 30 inch chain.