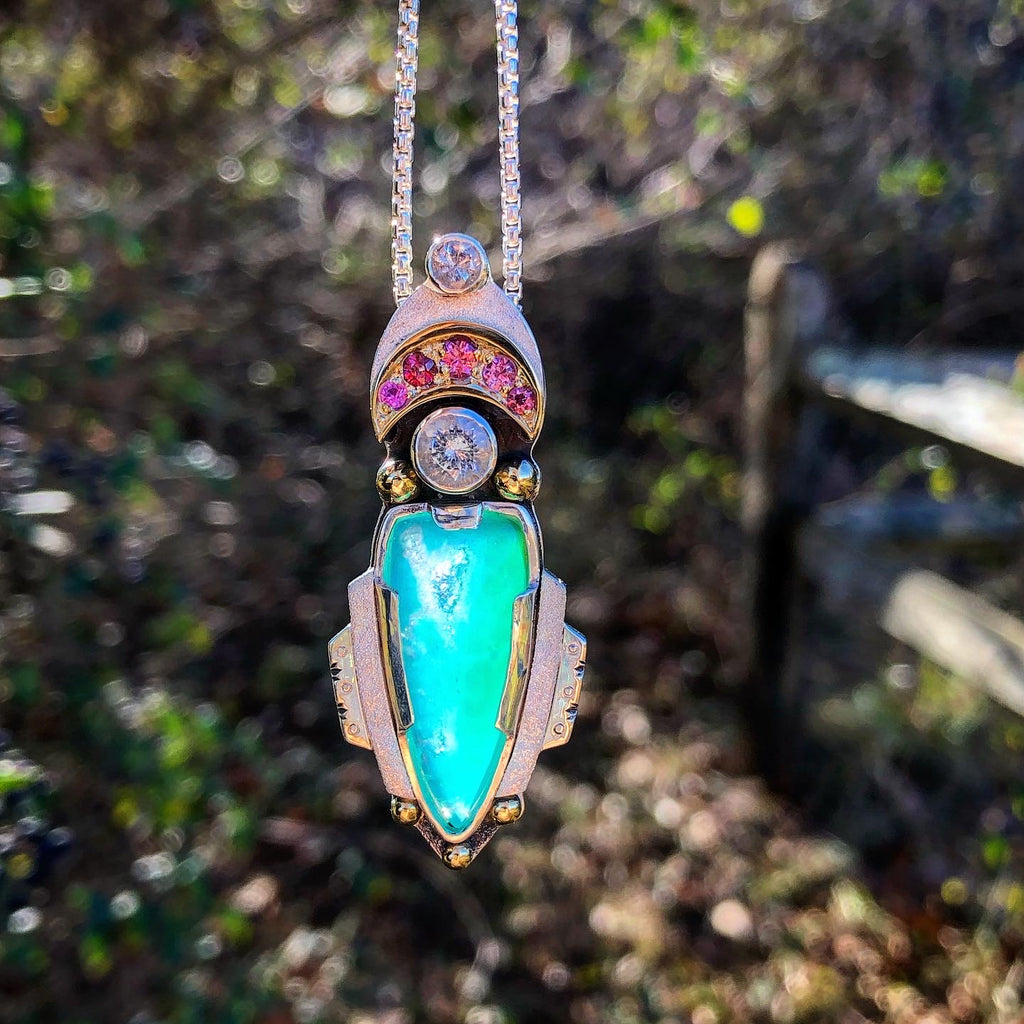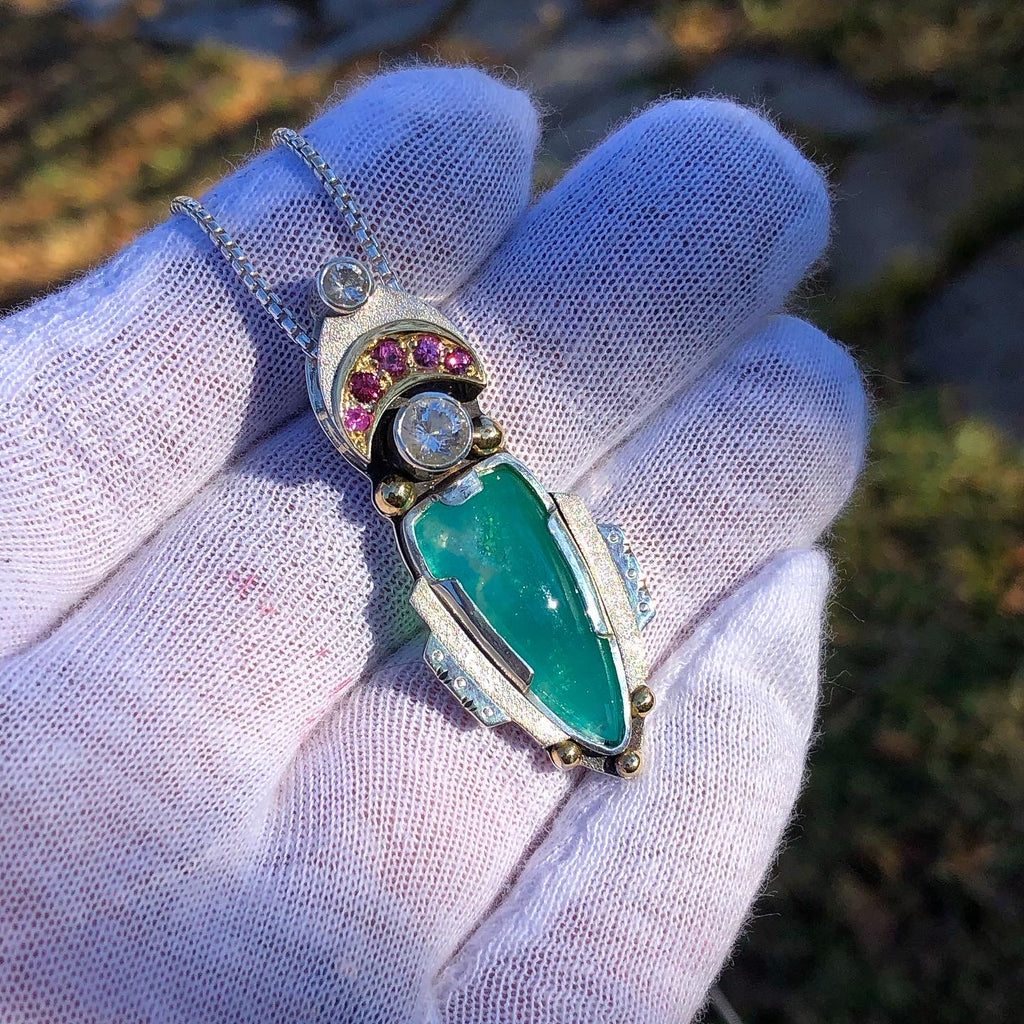 $1,500.00
$0.00
USA gemstones pendant
I am very excited to share this new Talisman with you all! Thank you for taking the time to view my art- I've always been fascinated by gemstones from around the world- especially the United States. While there are some epic deposits all over the earth- the same goes for the United States. This pendant features some of my personal favorites.
Designed, fabricated, engraved, set, and finished by hand- in my shop outside of Asheville, NC. Features a fine Gem Silica with druzy areas from the Inspiration mine in Arizona. Gem silica is a very high grade quality of Chrysocolla- Arizona has produced some of the best material ever discovered on earth. Accented with Pink tourmalines from California (Pala Pink baby!),  and 2 clean Herkimer diamond quartz from NY.

18k yellow gold // sterling silver

unique one of a kind engraved backside 
measures 2" by 0.9"
please specify chain length when ordering! Thank you!