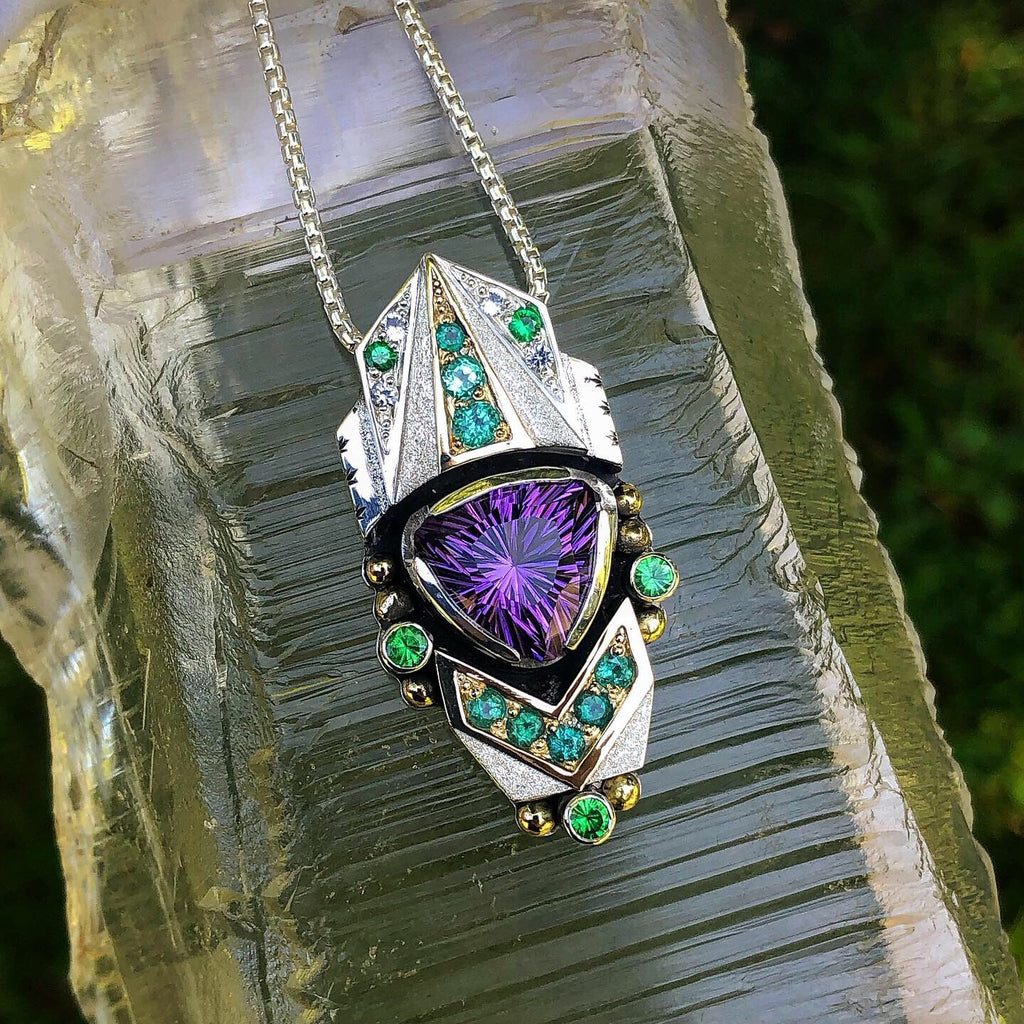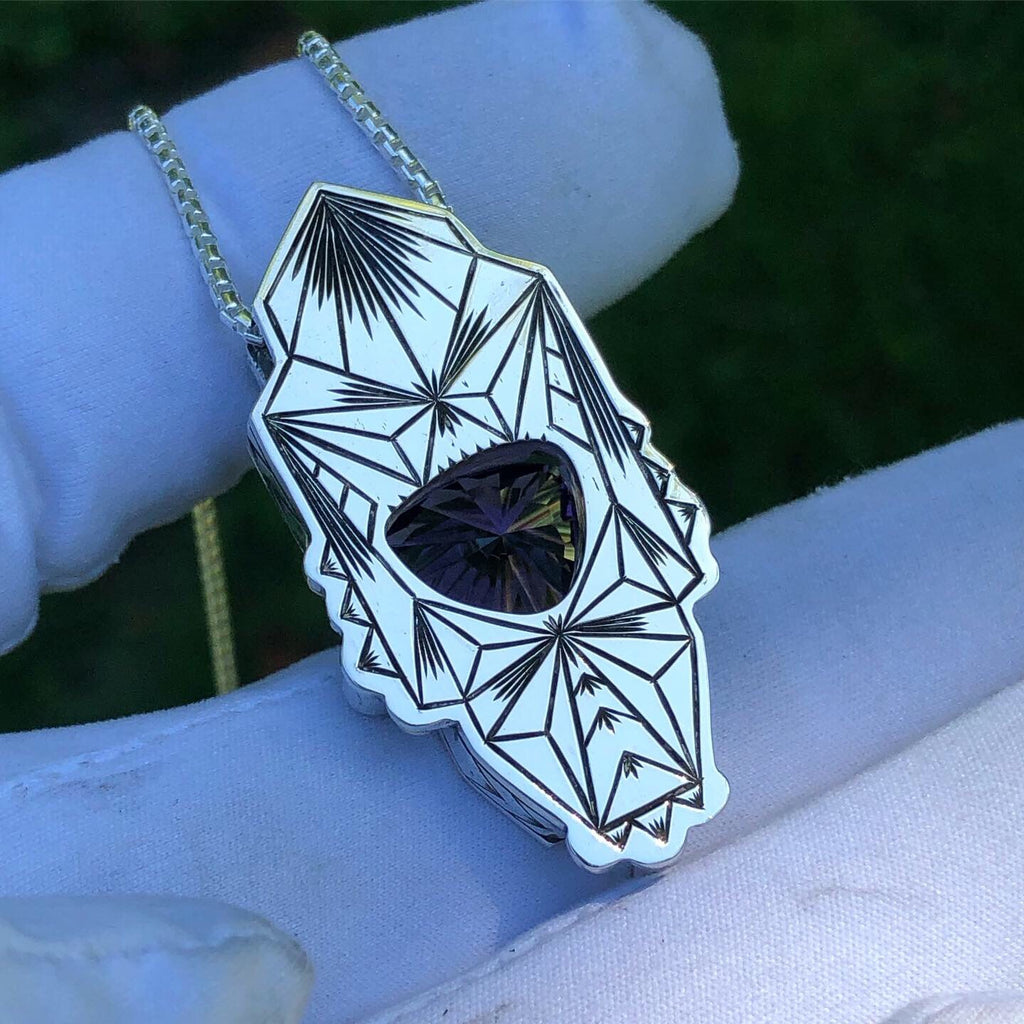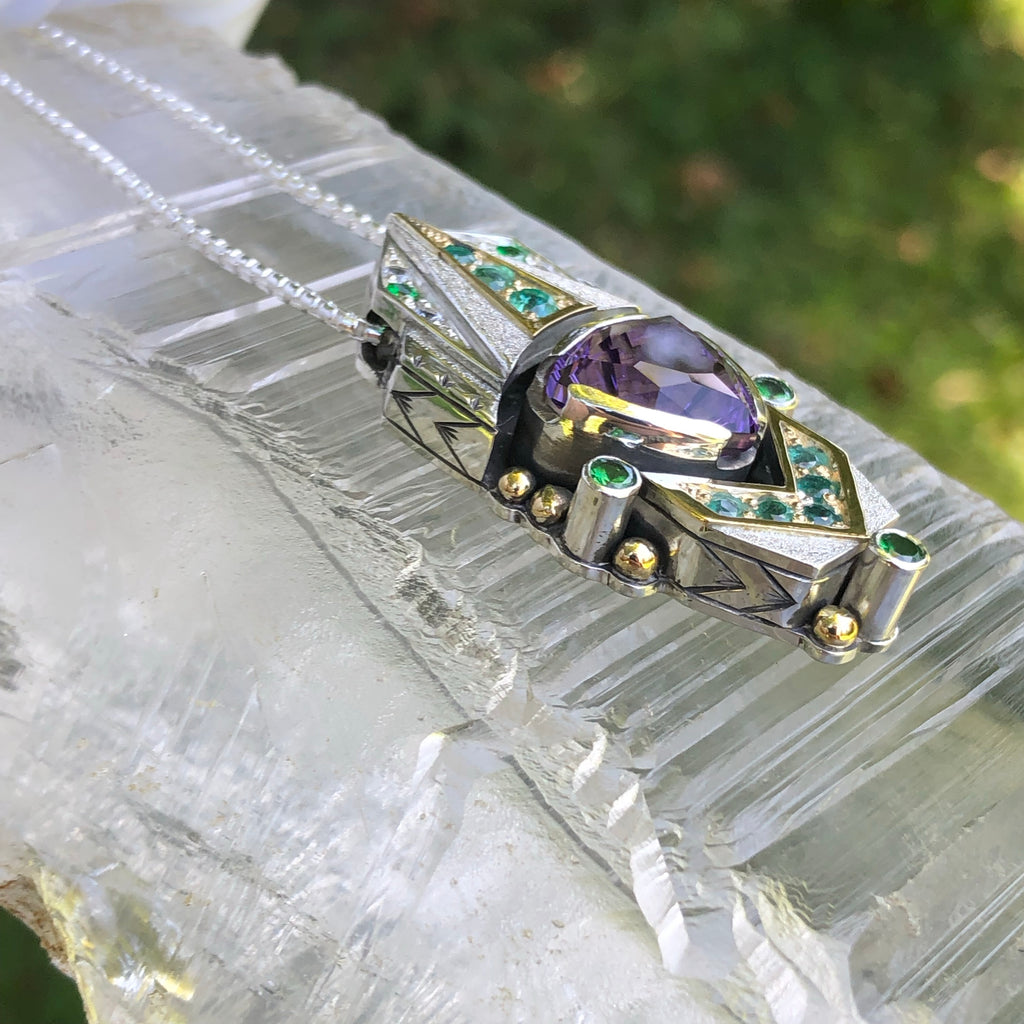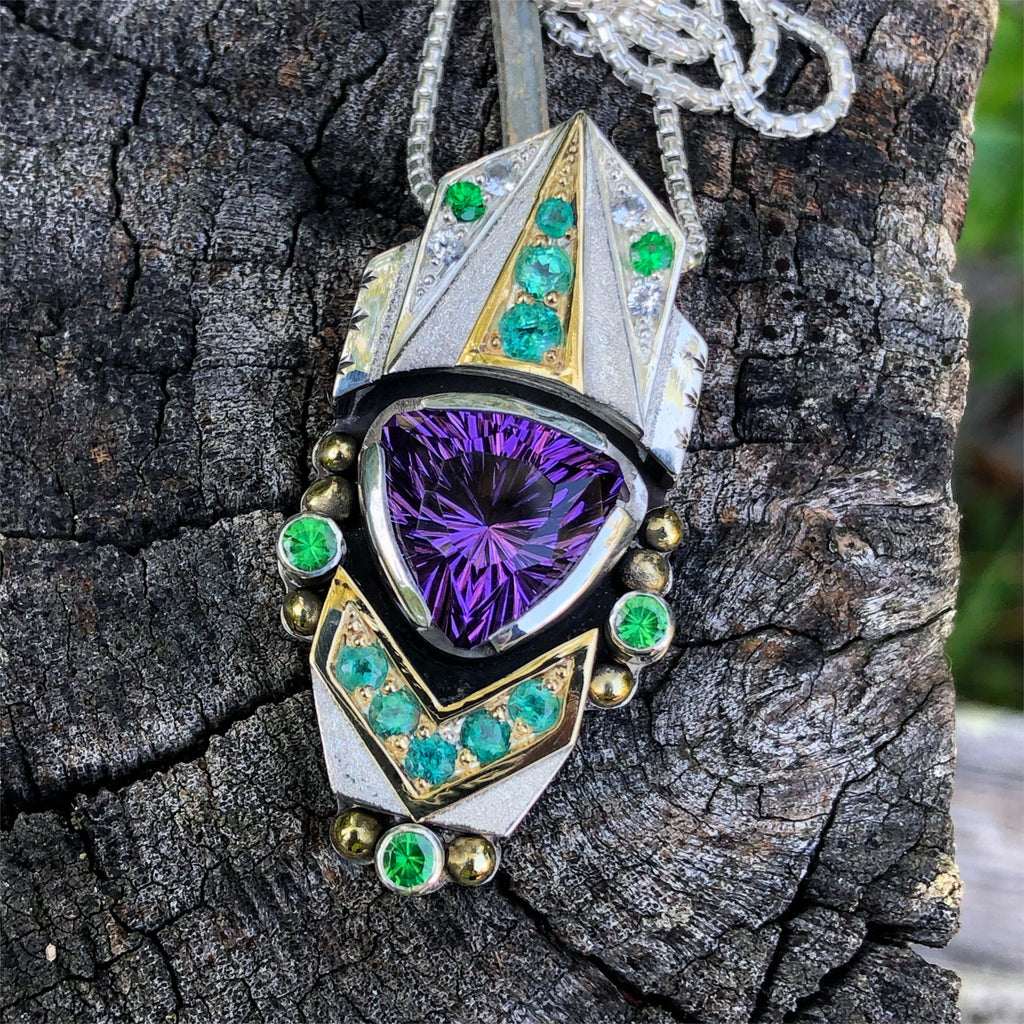 $3,000.00
$3,500.00
"Universal Connection" Amethyst, paraiba tourmaline, tsavorite garnet, and phenakite talisman
Designed, fabricated, engraved, and set by hand in Asheville NC. 
Thank you for taking the time to view my art! This pendant was constructed using sterling silver and 18k yellow gold. Features a 7ct Bolivian Amethyst (100% untreated) by Kevin Green of Spectra Minerals. The stone just draws you in- incredible in person. Accented with tsavorite garnets, phenakite, and some incredibly well saturated Paraiba Tourmalines from Brazil. These stones are original Batalha discovery from 1989. I was lucky enough to secure these in a recent buying trip. 
This pendant is all about your Crown Chakra. Everything I make is infused with my intentions throughout the process.
Measures 1.65" by 1.0"
Please specify chain length when ordering.