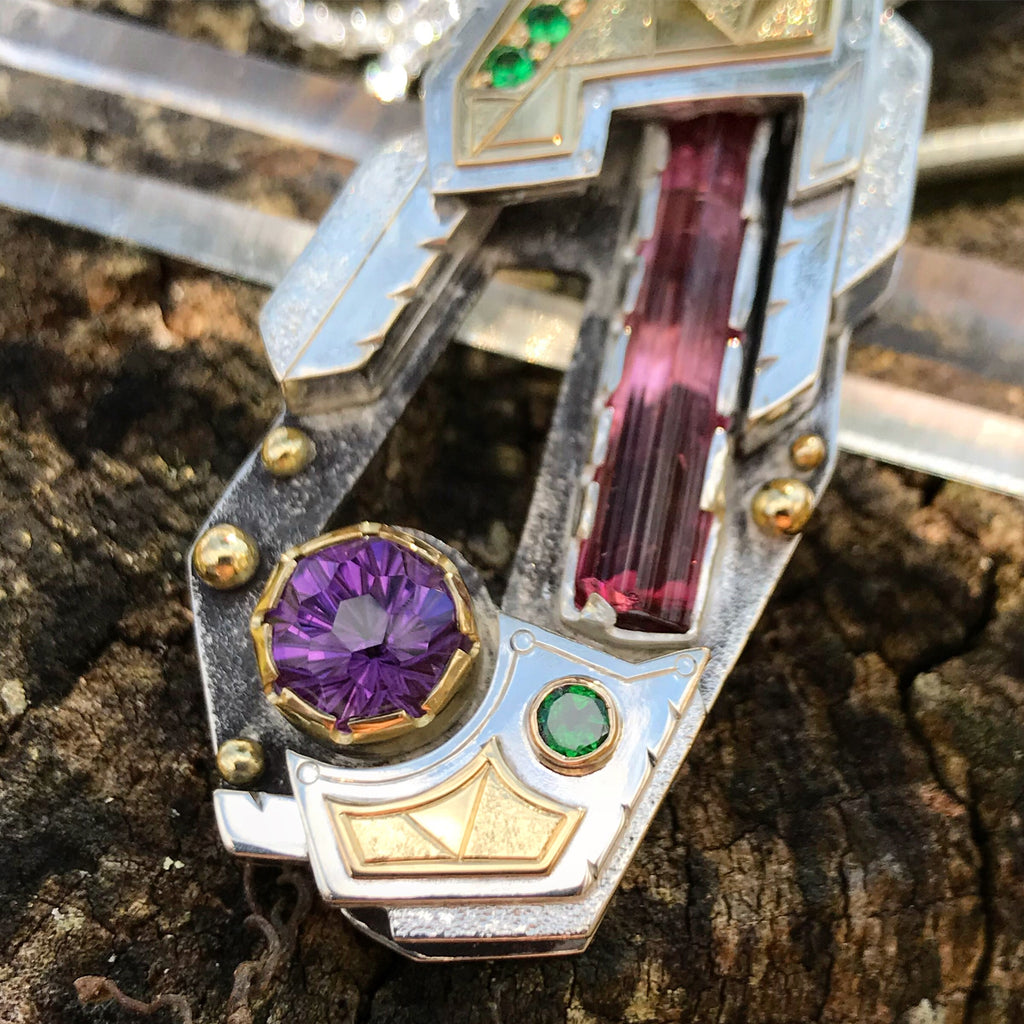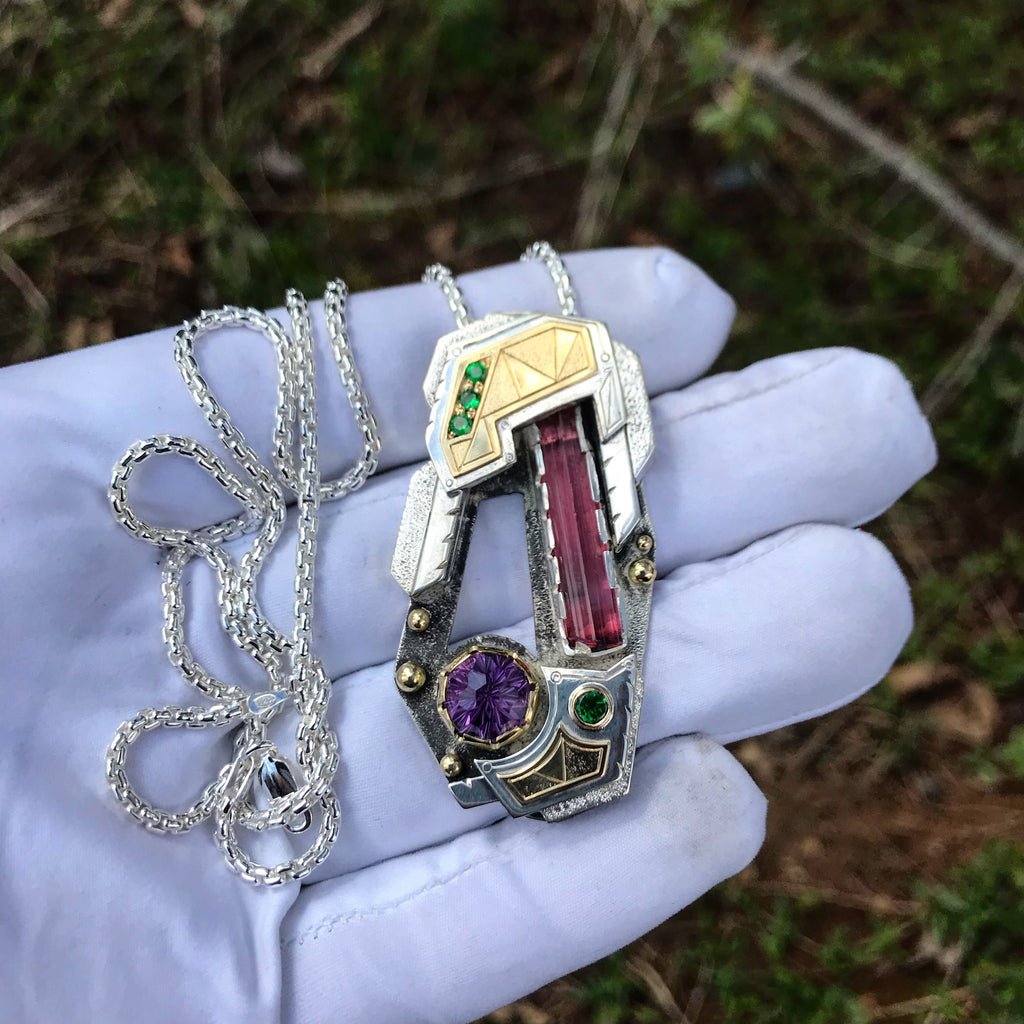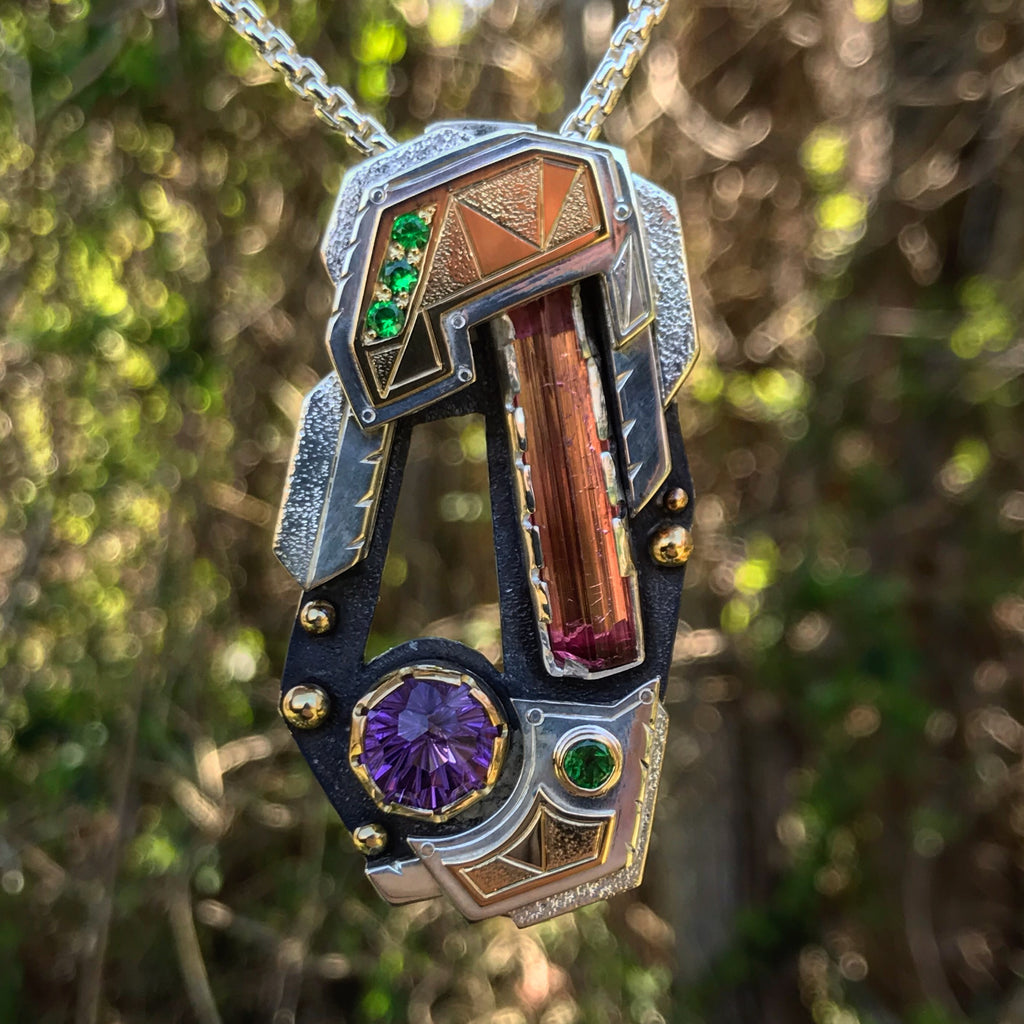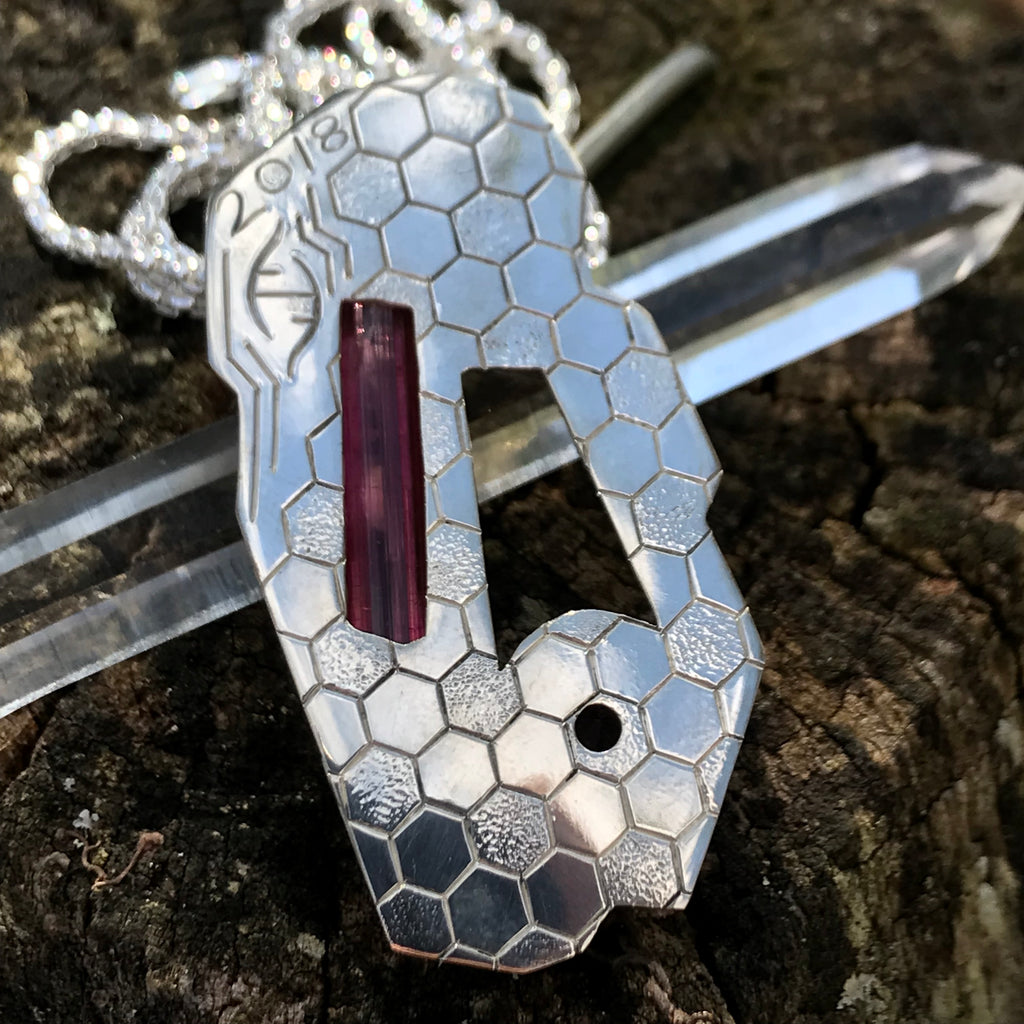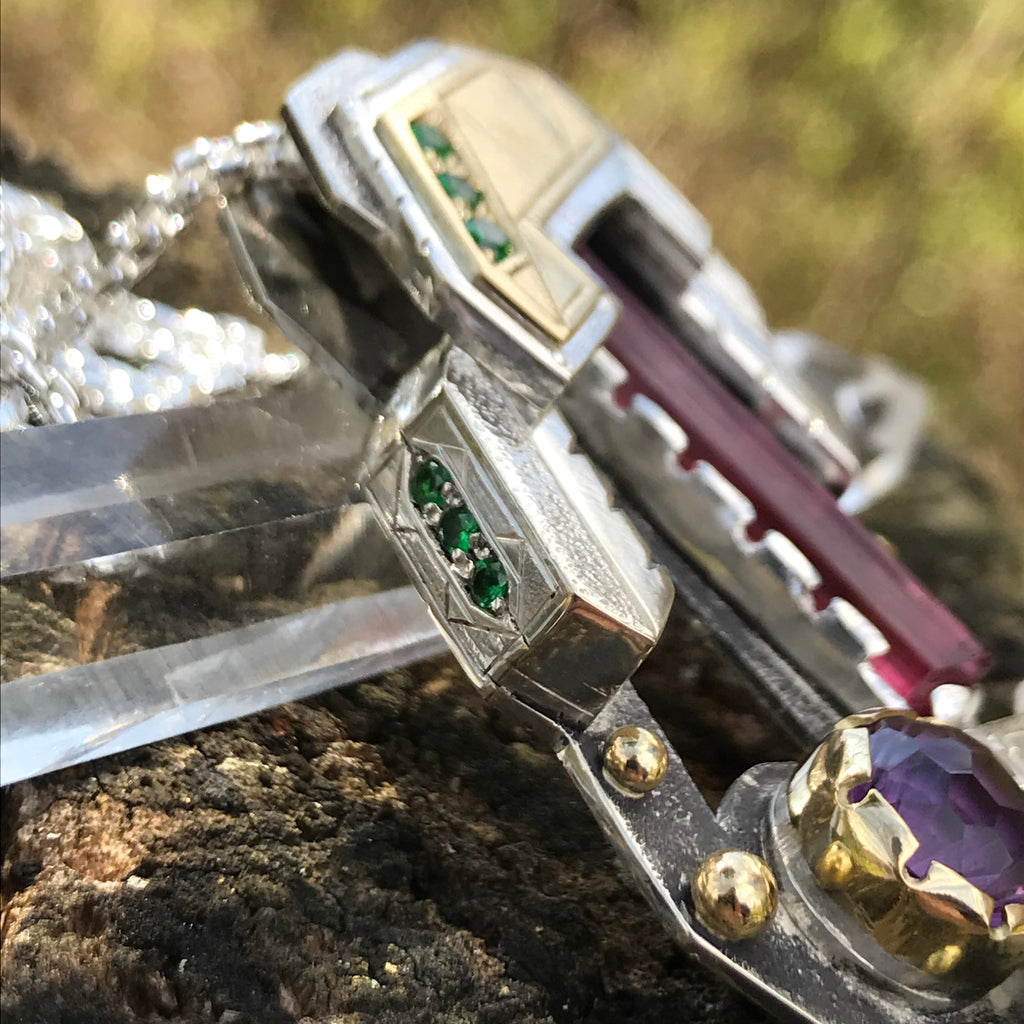 $2,200.00
$0.00
Tourmaline, amethyst, tsavorite garnet negative space pendant
100% handmade by me in Asheville NC-
Featuring a completely gem red Tourmaline crystal from the Cruziero Mine in Brazil. Excellent color and clarity! Accented with a killer honeycomb amethyst,(3.5 carats), and top color tsavorite garnets. There is also some amethyst and Tourmaline set on the side sections. 
Hand fabricated using sterling silver, 14k and 18k yellow gold. 
Backside and sides are engraved, signed, and textured.
measures 1.25 x 2.25 inches 
24 or 30 inch chain included- please specify