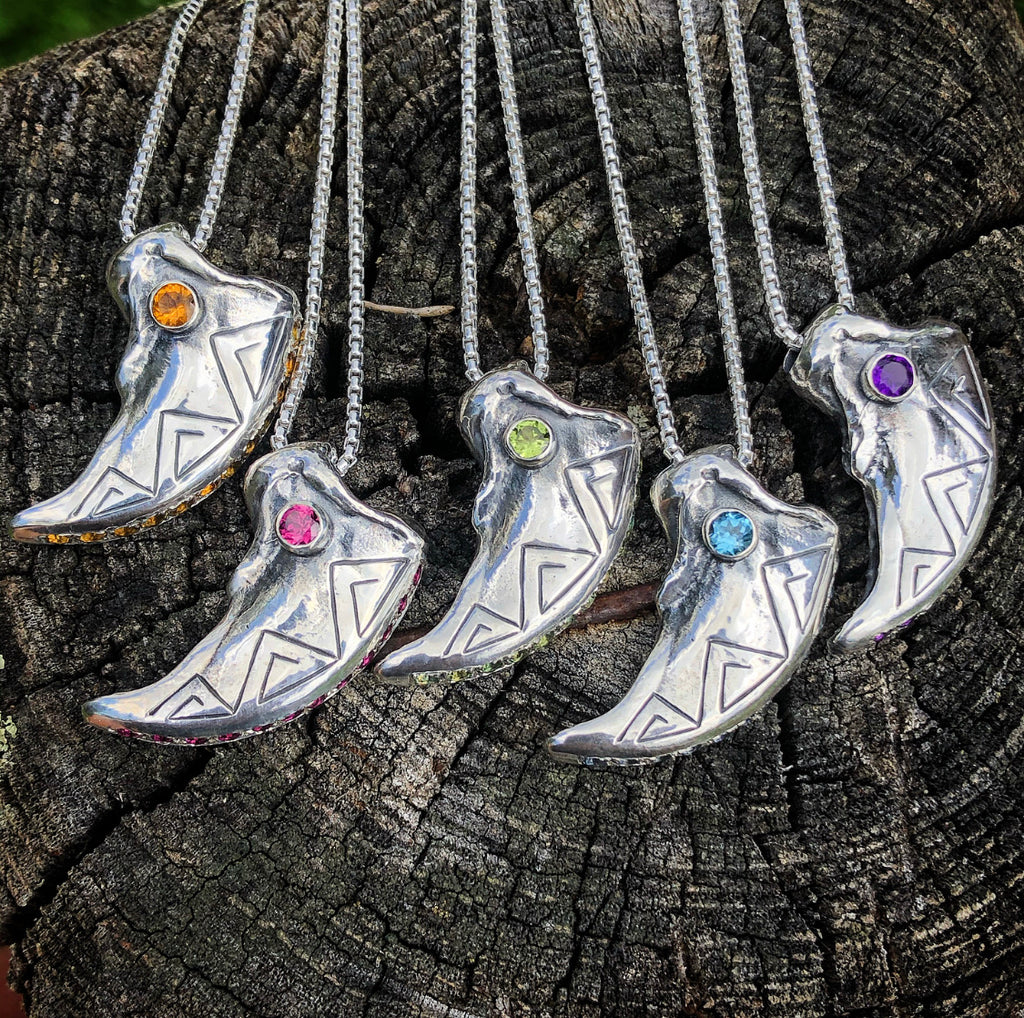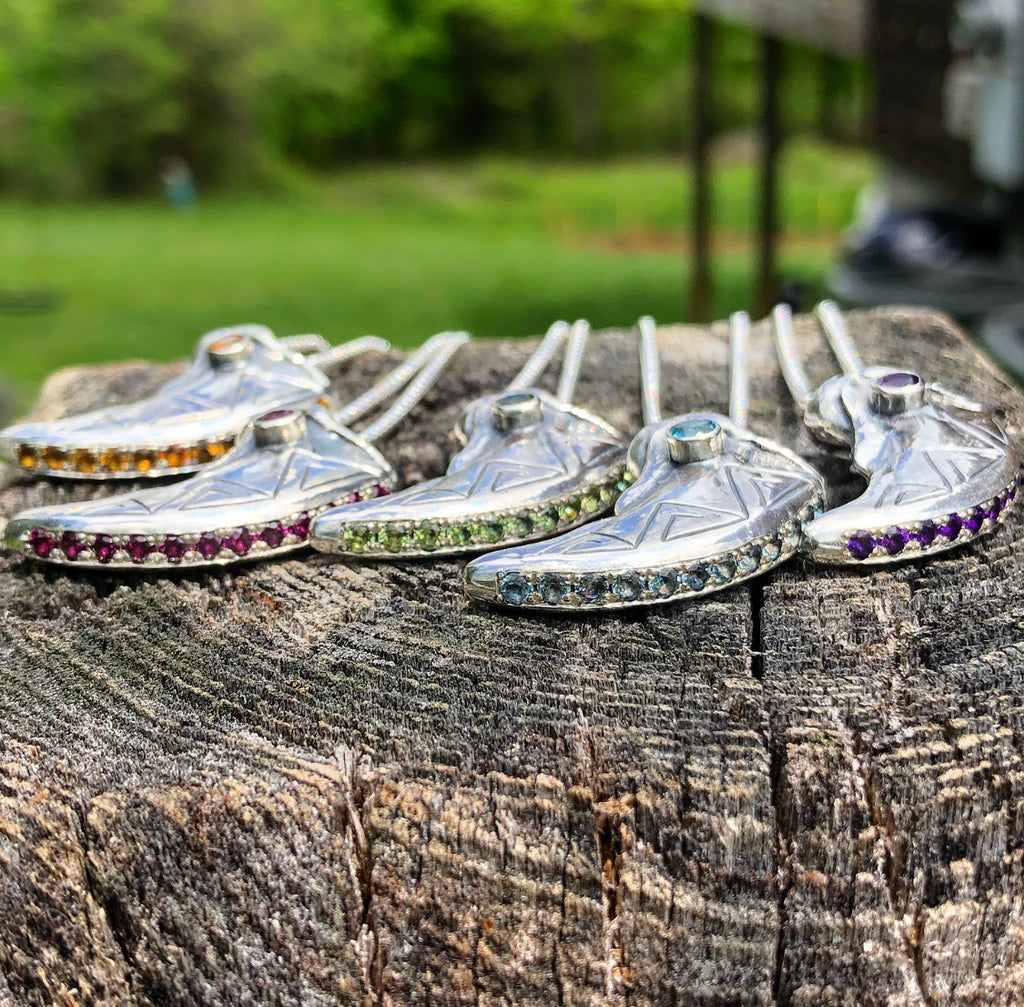 $250.00
$375.00
The Great Healer
Earth Spirits Series -"The Great Healer"
Digging up the roots of the subconscious- Ushering in the awakening of new earth. Healer. Protector. Mother. Throughout time cultures have held the bear as a symbol of strength, power, and courage- It's time to stand up for your beliefs and speak your truth.

I am so pleased to finally release this pendant- which has been in the works for a long time. A casting of a real claw from a Vermont black bear adorned with traditional engraving patterns and your choice of peridot, garnet, citrine, amethyst, or blue topaz. 

measures: 1.25 x 0.75 inches 

weight: 17.2 grams 
please specify chain length and stone preference when ordering!