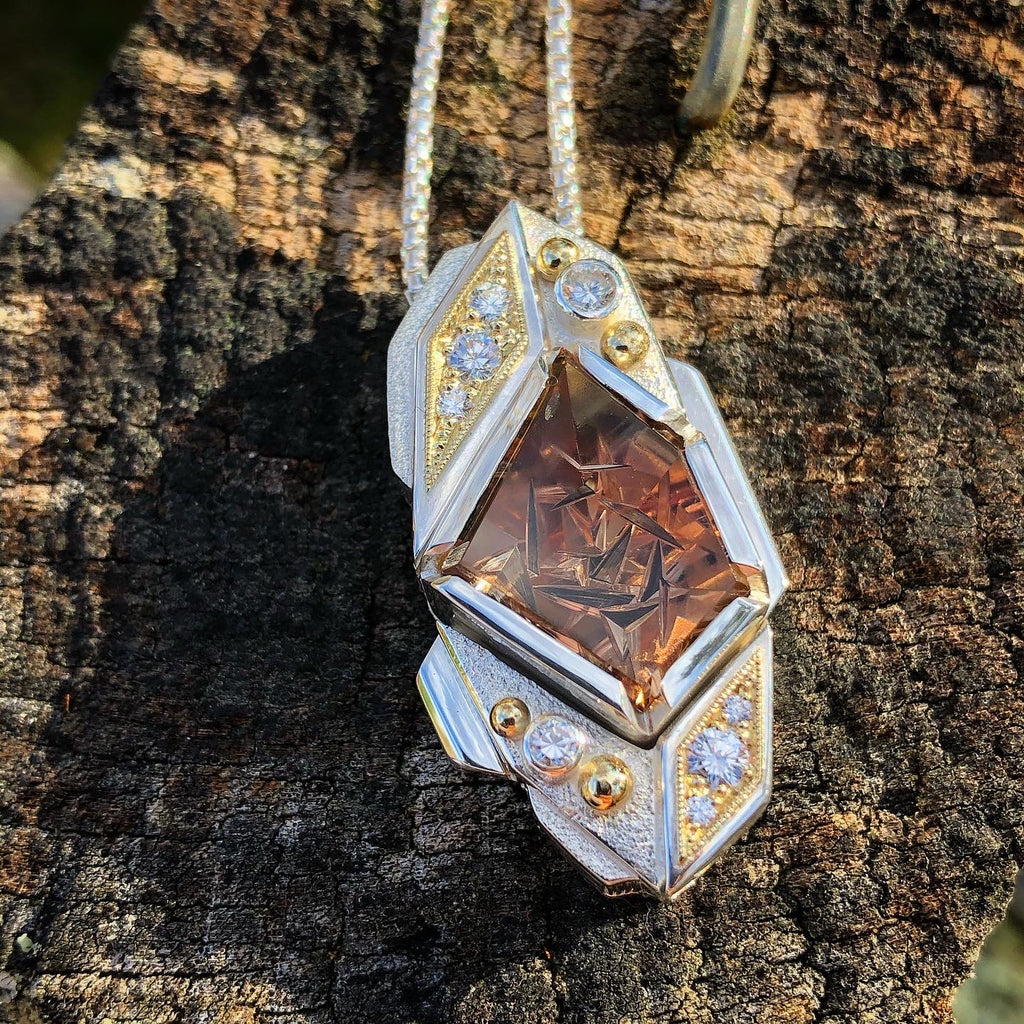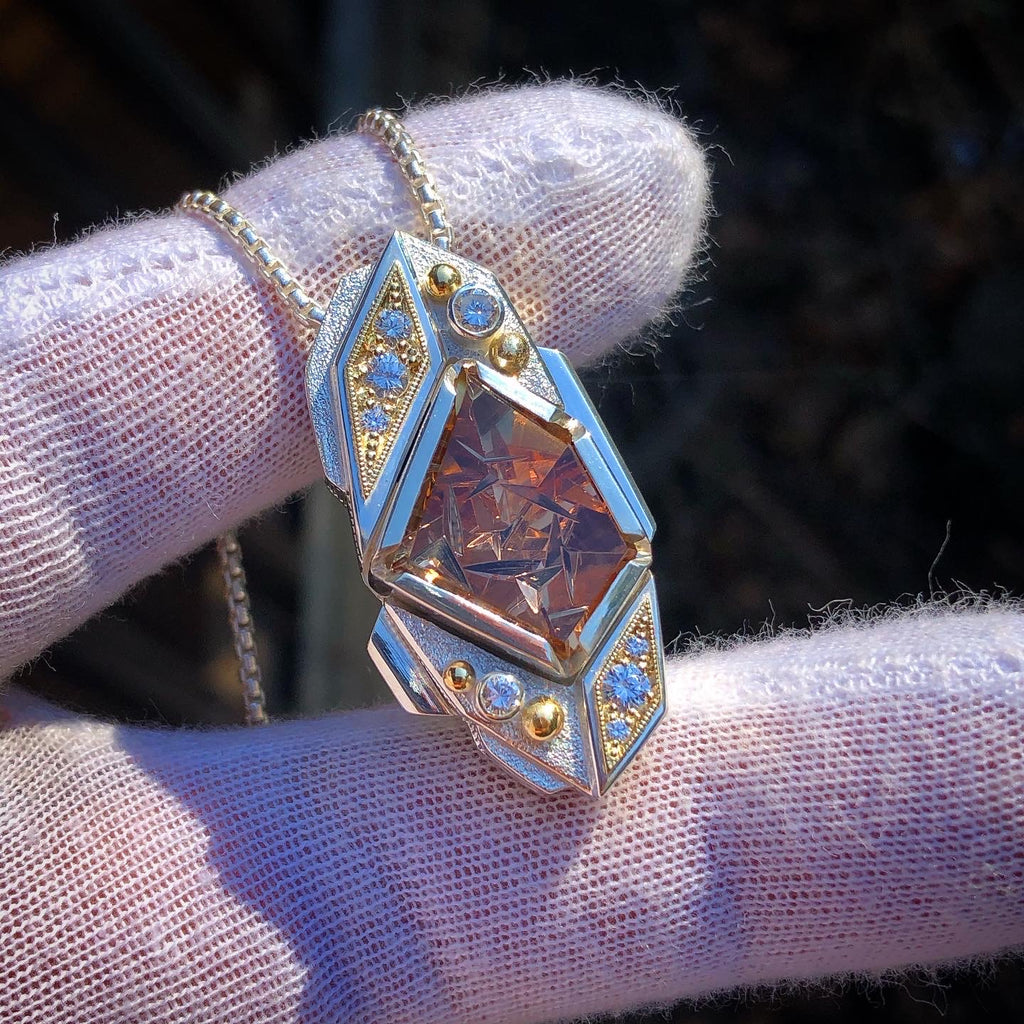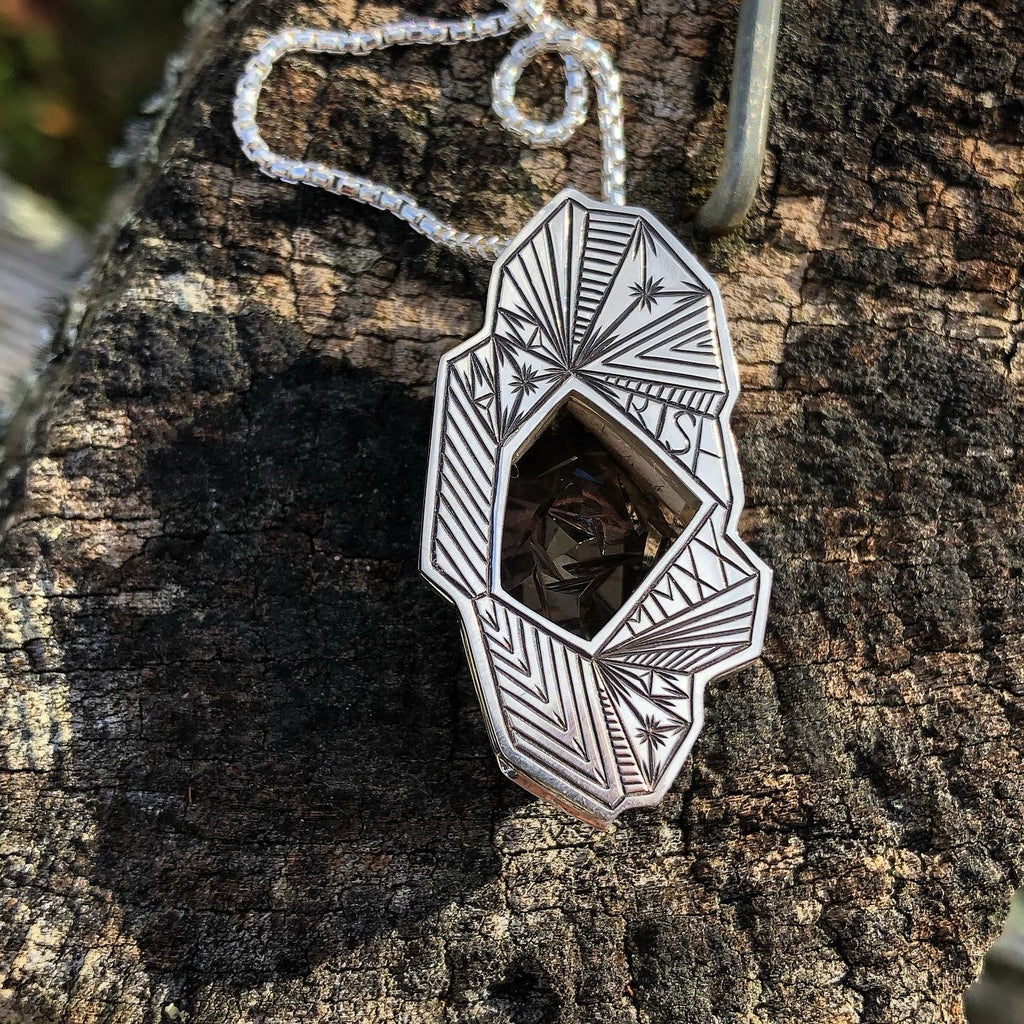 $2,590.00
$2,800.00
Sunstone and Diamond Pendant
Designed, Fabricated, Engraved, set, and finished by hand in my studio space in Asheville, NC.
Featuring a stunning Sunstone from Oregon by the talented award winning Ryan Anderson of Northern California. Ryan has an impeccable attention to detail and style that sets him apart from many other lapidary artists. The depth and movement in his cuts is astounding! 
Accented with 8 white diamonds. Set in a mixture of 18k yellow gold and sterling silver. Measures 1.5" by 0.8"
Please specify chain length on ordering.
Due to the heavy load of USPS packages this holiday season I am not responsible for lengthy shipping times. This piece will be shipped USPS express requiring a signature. I will be footing the remainder of the shipping cost to ensure a safe delivery.