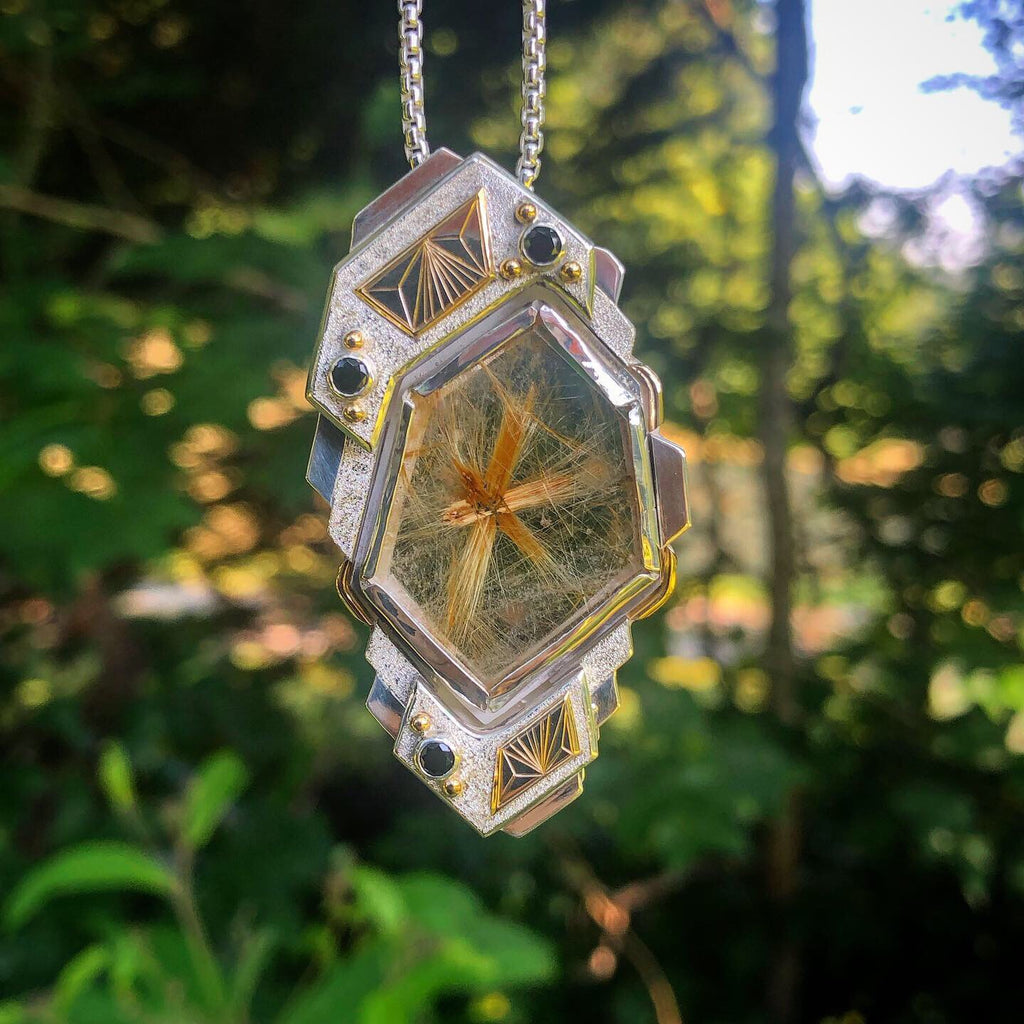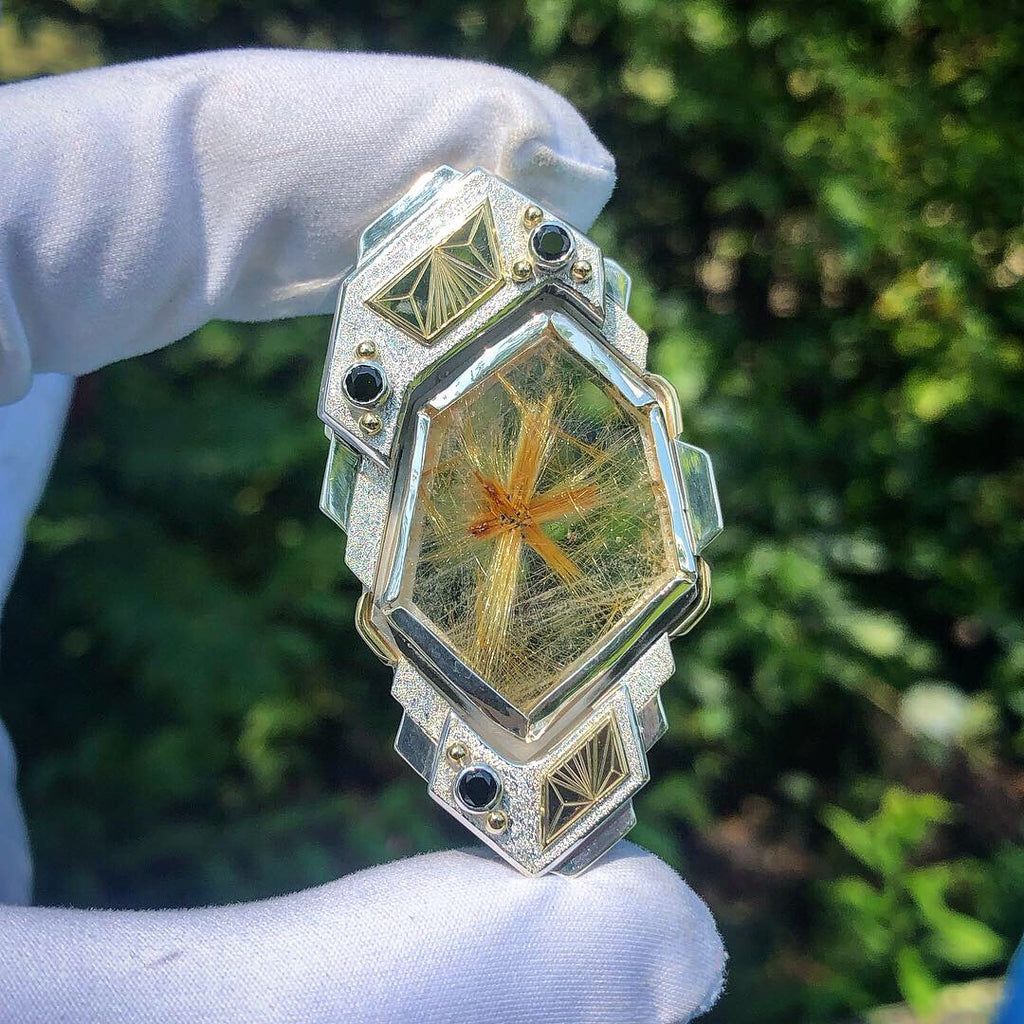 $1,750.00
$0.00
-STARBORN- space travel series - rutilated quartz // black spinel
Designed, fabricated, set, and hand engraved by me in Asheville, NC. 
I am obsessed with rutilated quartz. Sometime about these natural inclusions blow my mind! Especially when they form a perfect star shape like this- here we have a stunning piece from Brazil accented with 3 black spinel gemstones. I constructed this pendant in 18k yellow gold and sterling silver. It is entirely hand fabricated- no casting or CAD. 
Original hand engraving pattern on reverse with RD symbol and year in Roman numerals.
Please specify chain length when ordering. 
Measures: 2.1 x 1.15 inches