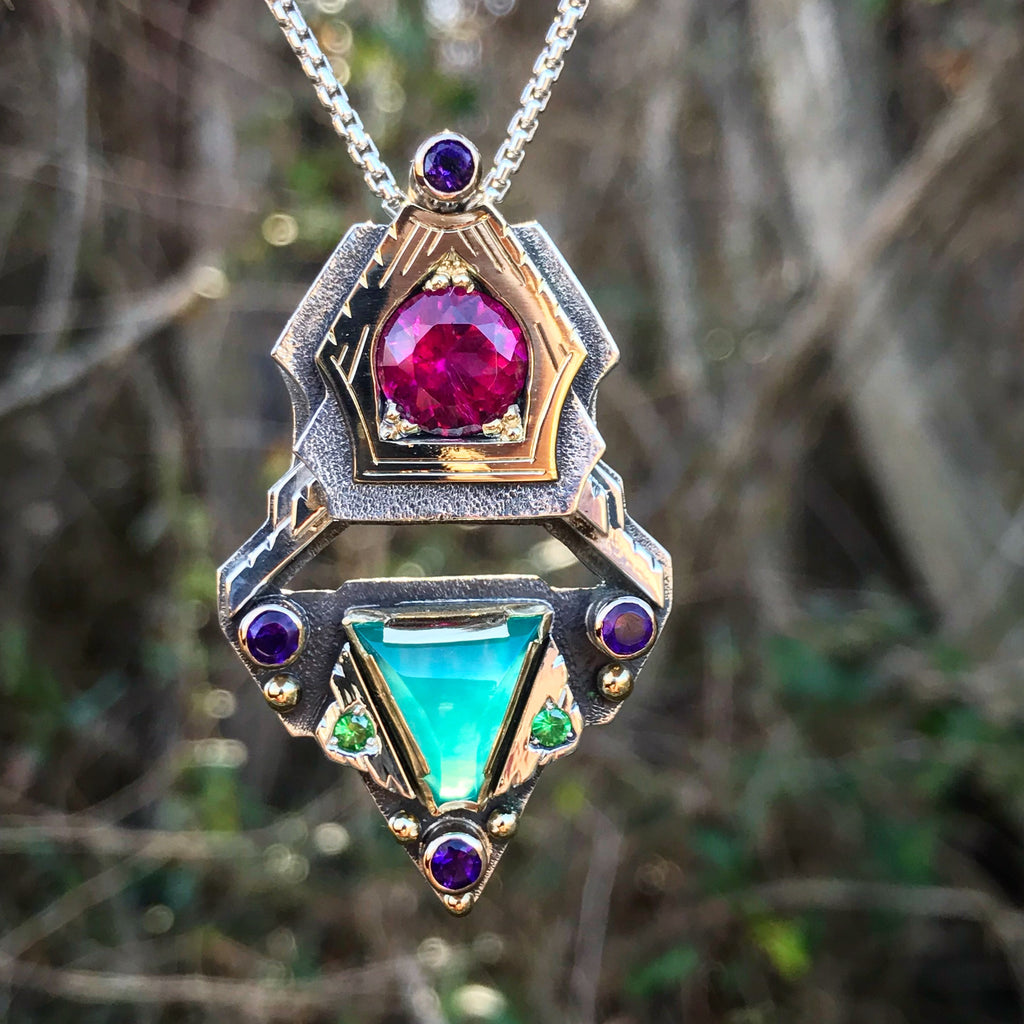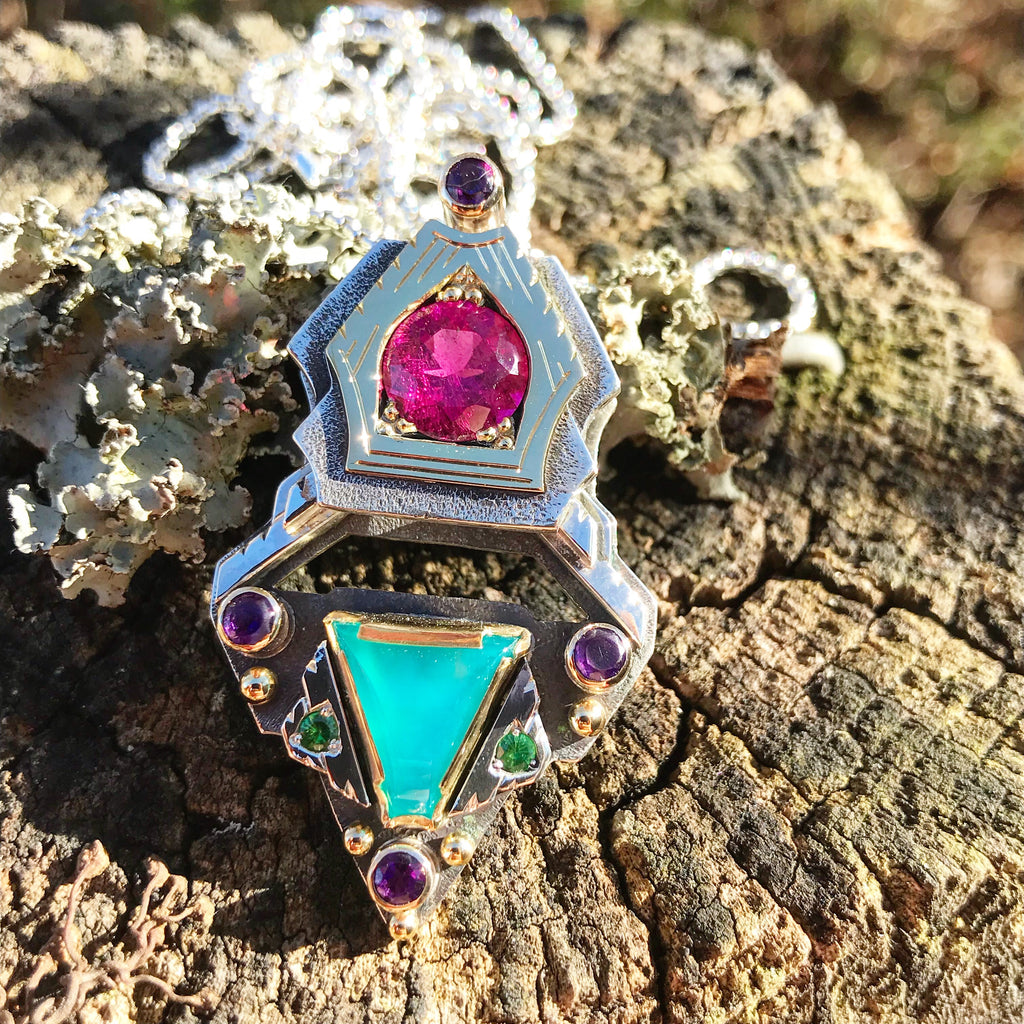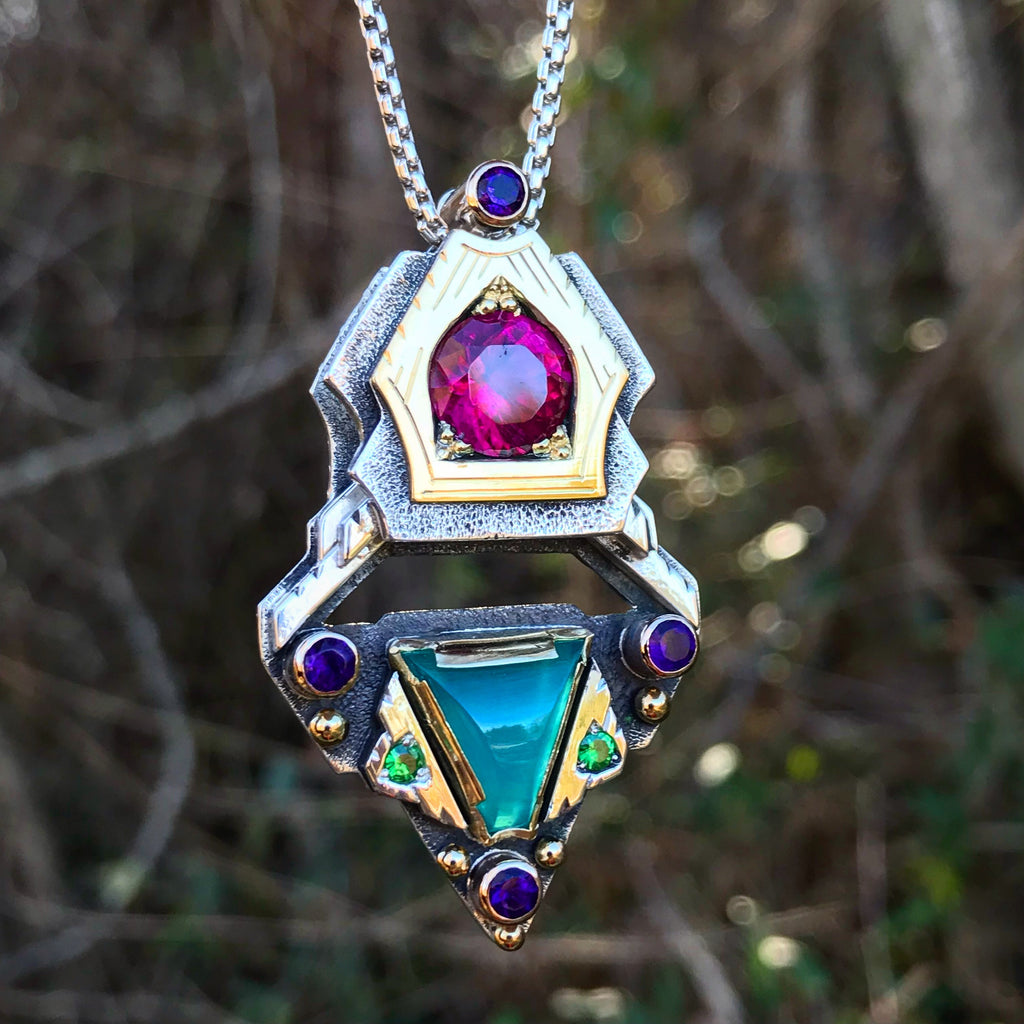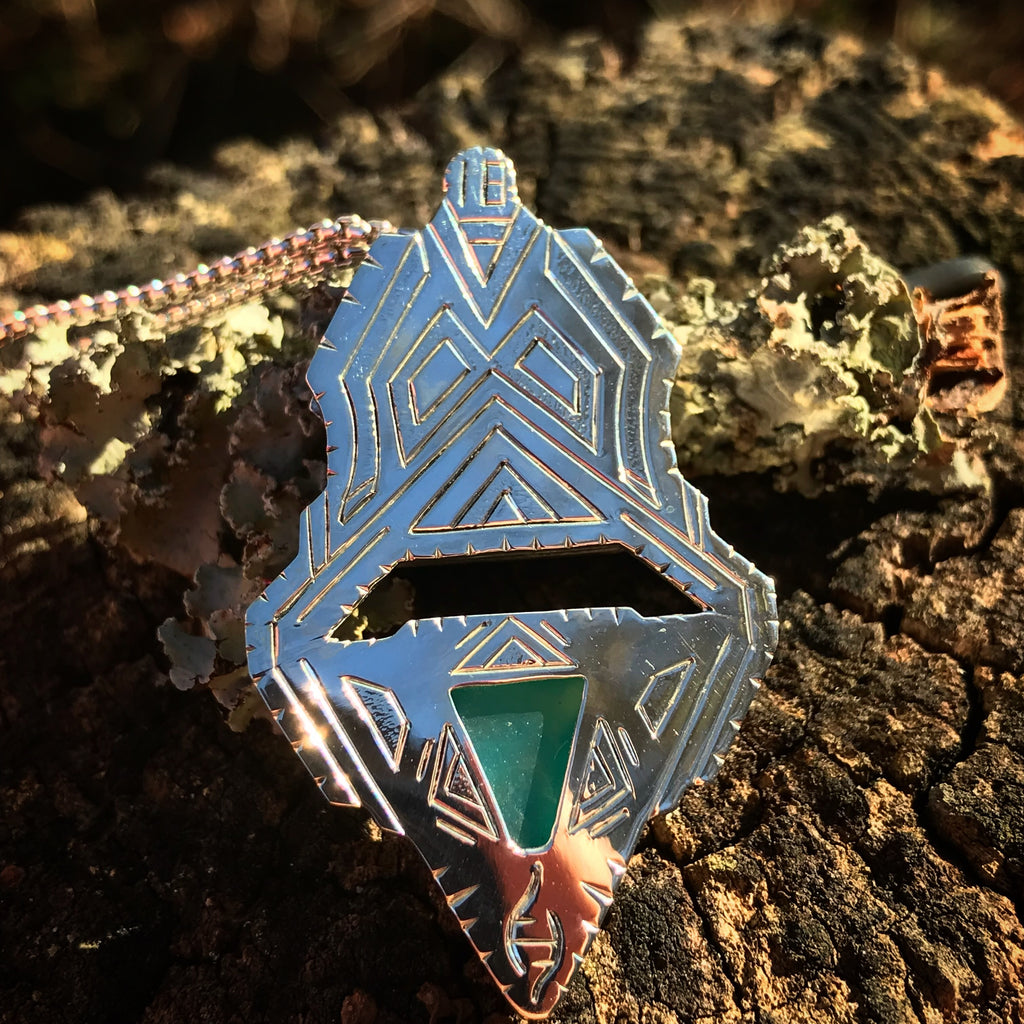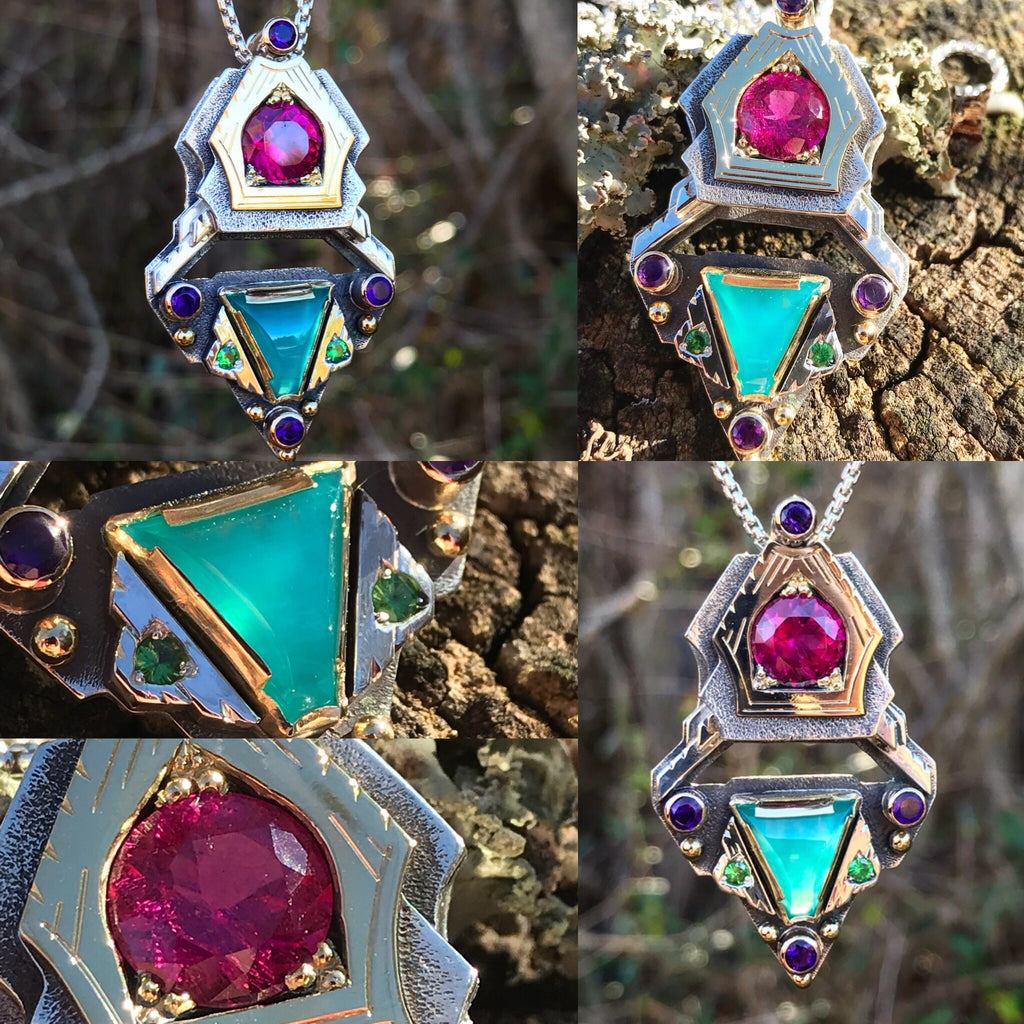 $2,400.00
$0.00
STARBEING- gem silica, Mozambique Tourmaline, amethyst, tsavorite garnet
STARBEING::
3/3 of the STAR series 
completely hand fabricated by me in Asheville NC
Features a ridiculous Tourmaline from Mozambique cut by Sheldon Sink in Africa, a rare Gem Silica from the Inspiration Mine in Arizona, 4 amethyst, and 2 tsavorite garnets. The color combo speaks for itself. This piece glows in person. 
Constructed using sterling silver, 14 and 18k yellow gold. 
Comes with a 24 or 30 inch chain
measures: 1.95 x 1.15 inches