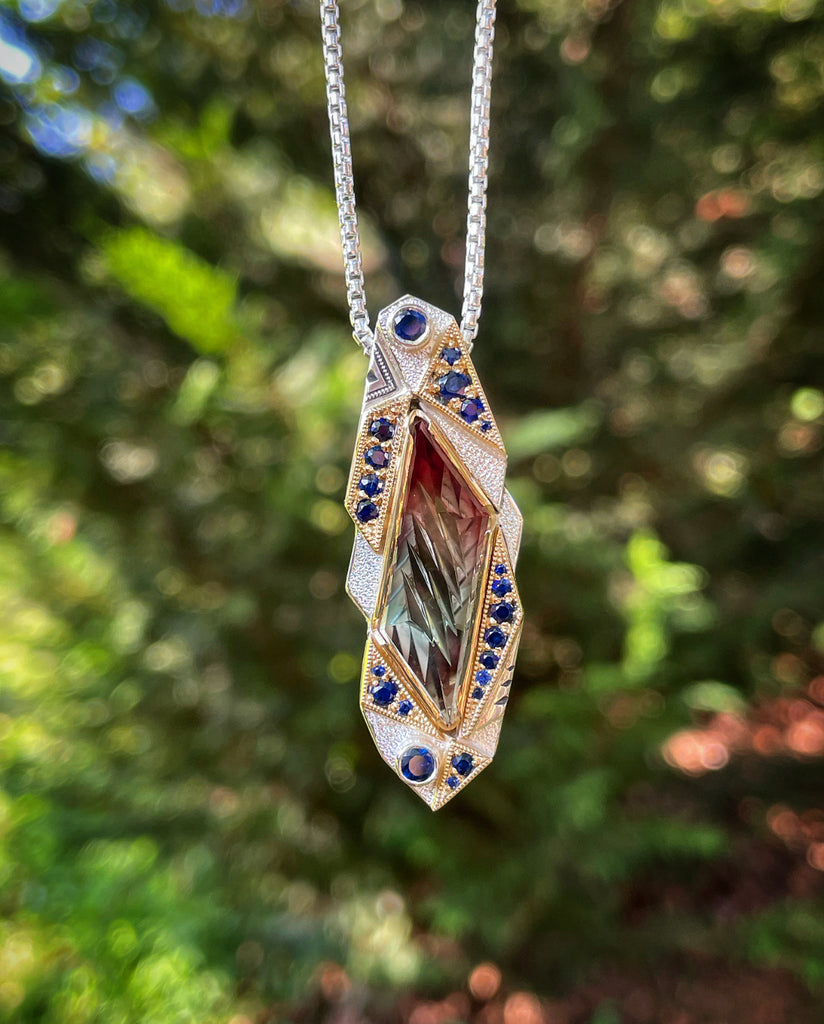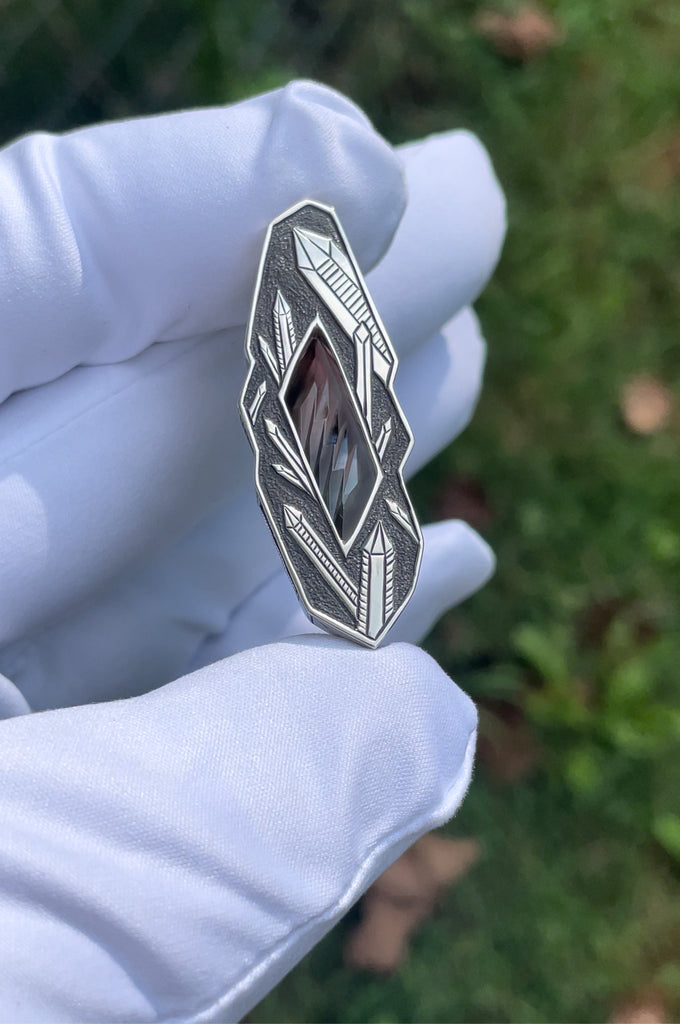 $5,600.00
$0.00
Soul Retrieval - Oregon sunstone and sapphire pendant
Designed, fabricated, engraved, set, and finished by hand here in my Asheville NC studio. I have lived in the Asheville area for 10 years with my wife, 2 children, 2 dogs and cat. 


-:SOULRETRIEVAL:-
The first time I laid eyes on this Oregon Sunstone cut by Ryan Anderson I was mesmerized. The depth and mystery called on me to begin the journey into the parts of myself that are hidden in the shadows. I felt like I was diving into a dark trench deep within the ocean. I accented this gorgeous bi color sunstone with AAA sapphires, and engraved a lemurian quartz crystal pocket on the back- to symbolize the beauty that can be discovered in the darkest places.
constructed using 18k yellow gold and sterling silver. This pendant was made using hand fabrication techniques, as well as pavé setting and hand engraving. No computers or CAD in my process.
oregon sunstone- bi color- with Schiller 6cts
AAA sapphires total carat weight 1.5 cts 
measures 1.7" by 0.6 inches  
please specify chain length when ordering, I am happy to order a gold chain of your choosing for an added fee. 🙏