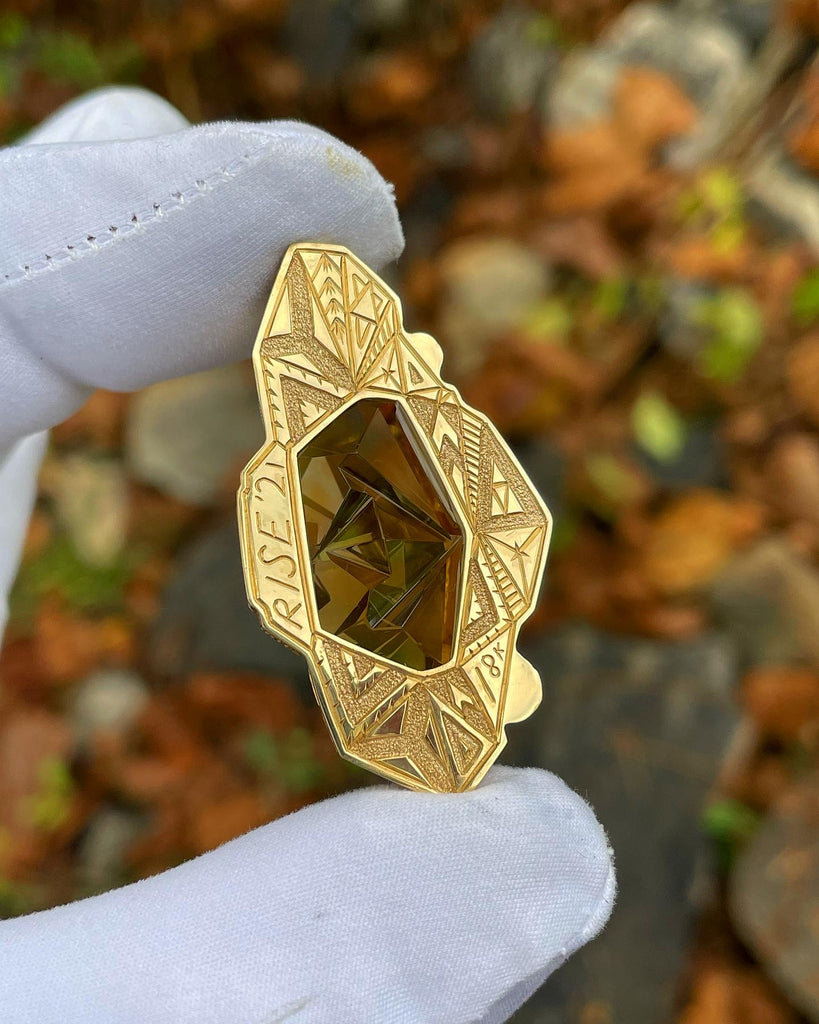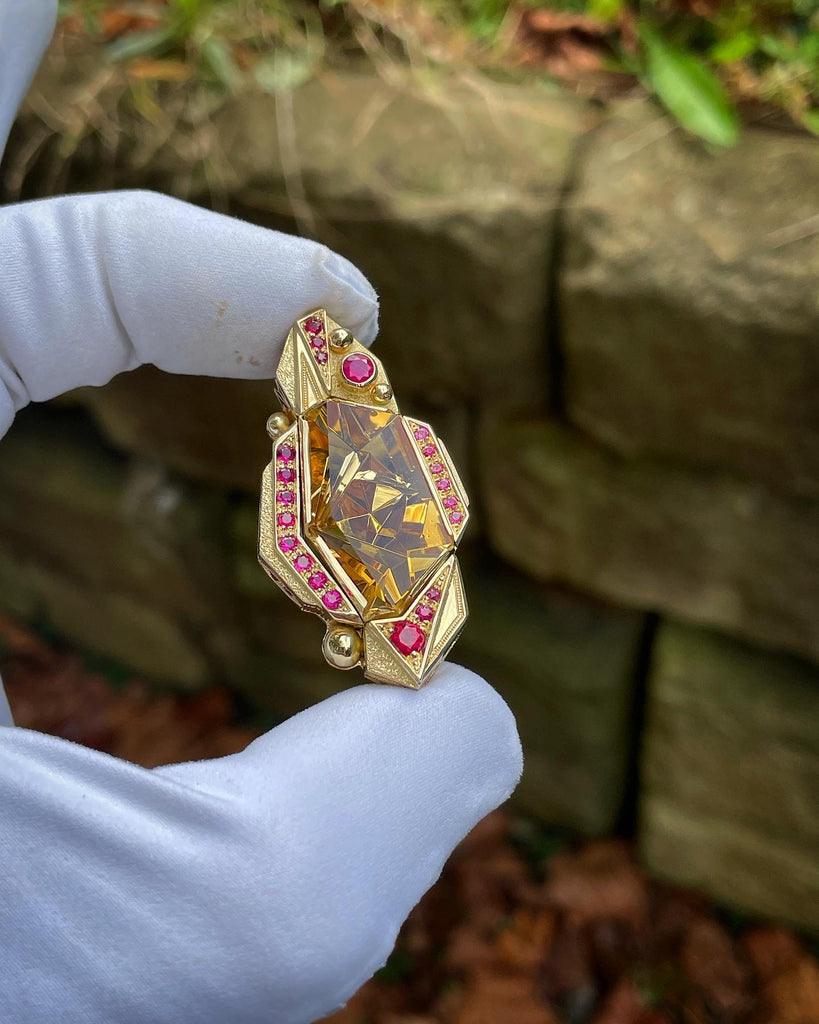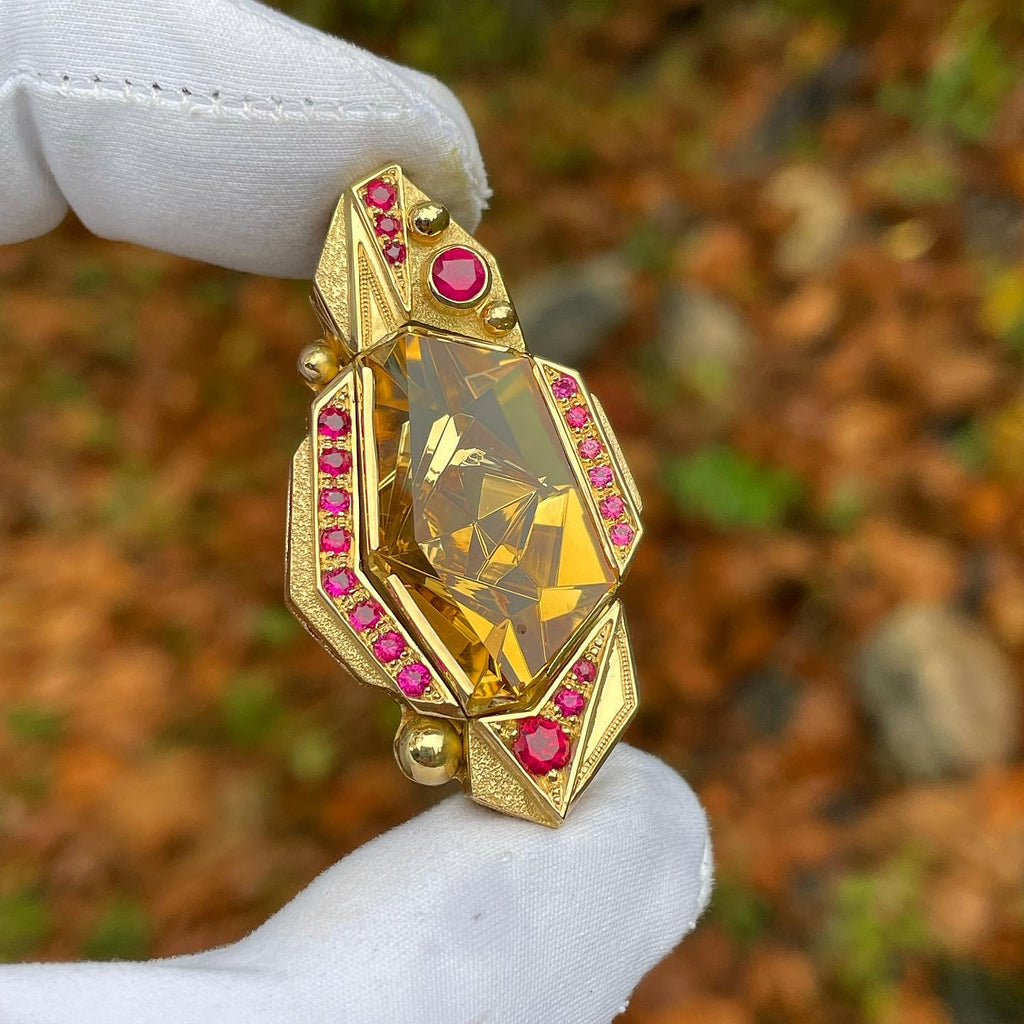 $13,500.00
$0.00
::SolFlame:: 18k yellow gold pendant
100% hand fabricated, engraved, set, and finished in house by me in Asheville, NC. 


Featuring a one of a kind 13 carat citrine by Tom Munsteiner, and 1.5 carats of high quality ruby. Original engraving on the back with signature. 
As a Jewelry artist I have found myself conflicted between making jewelry I THINK people want or pieces that resonate with every part of who I am. It can be so hard to take that risk- to reach deep inside and create from the heart. Working solely in gold has always been a goal of mine, but I have been afraid to take that step completely. This piece is a symbol of that step- getting in touch with my souls purpose and desire. From here on out we stoke that flame- celebrate it, and trust it. When one is creating from the heart all things are possible.
payment plans are available, please contact me with any questions. 
Bcgem22@gmail.com // 518.376.6308