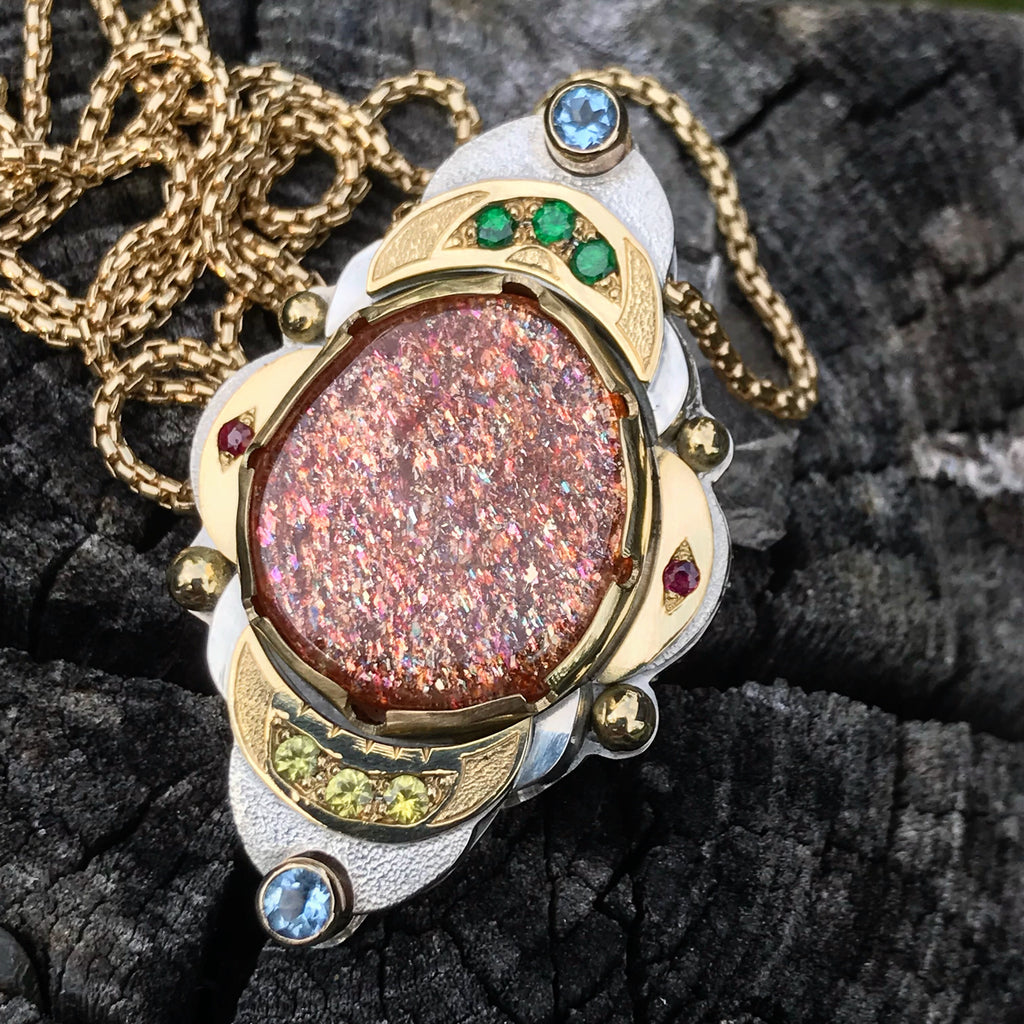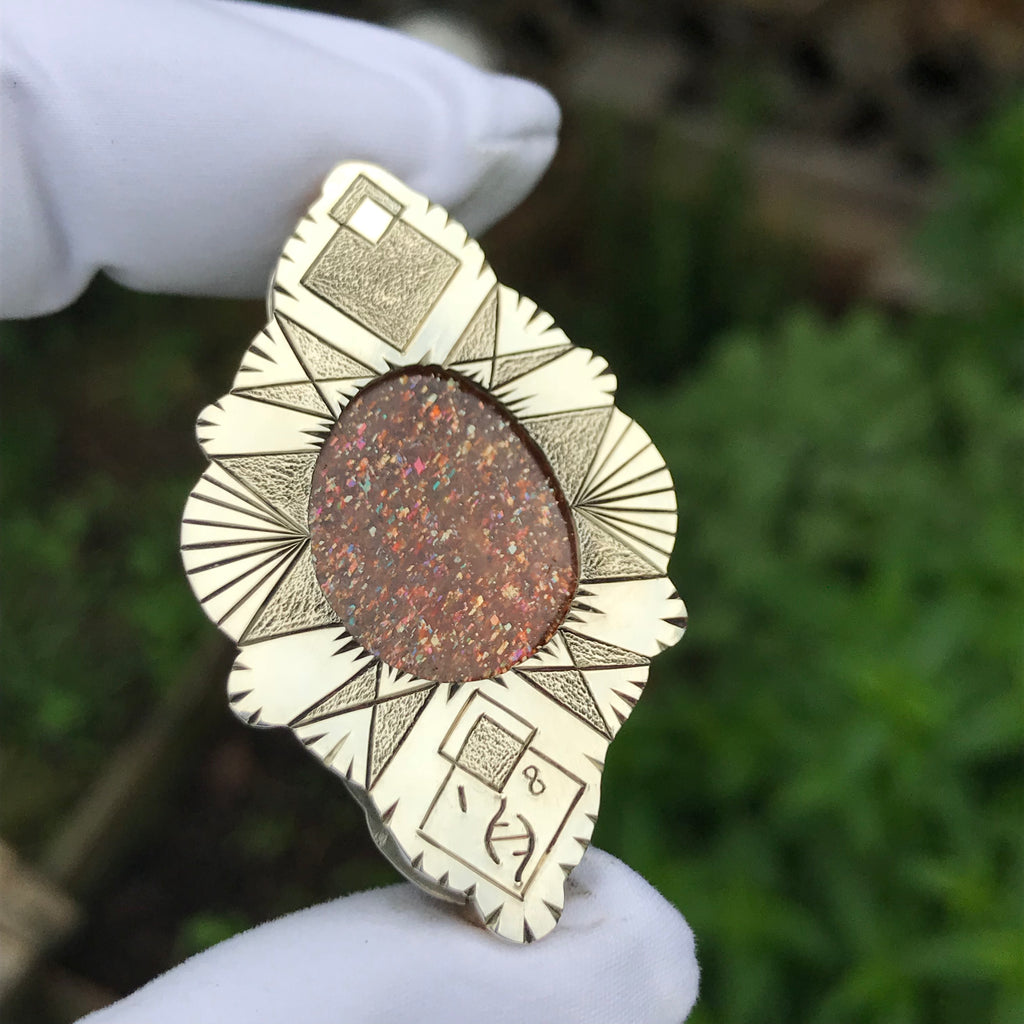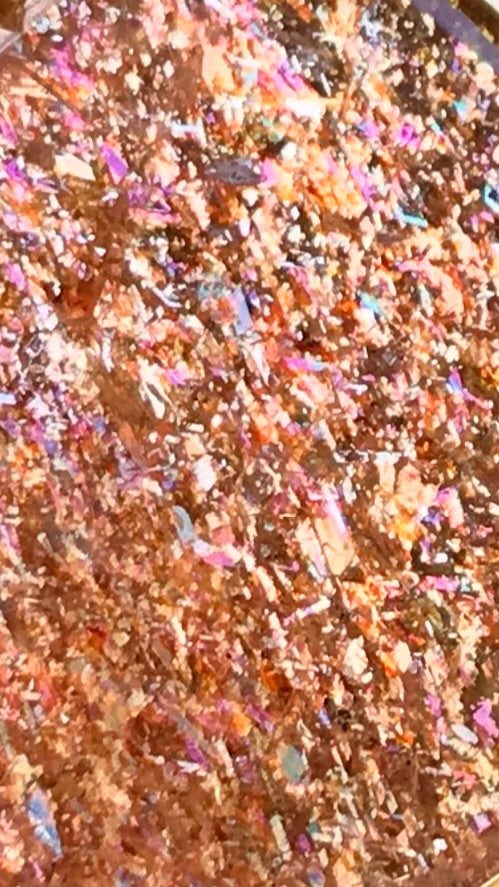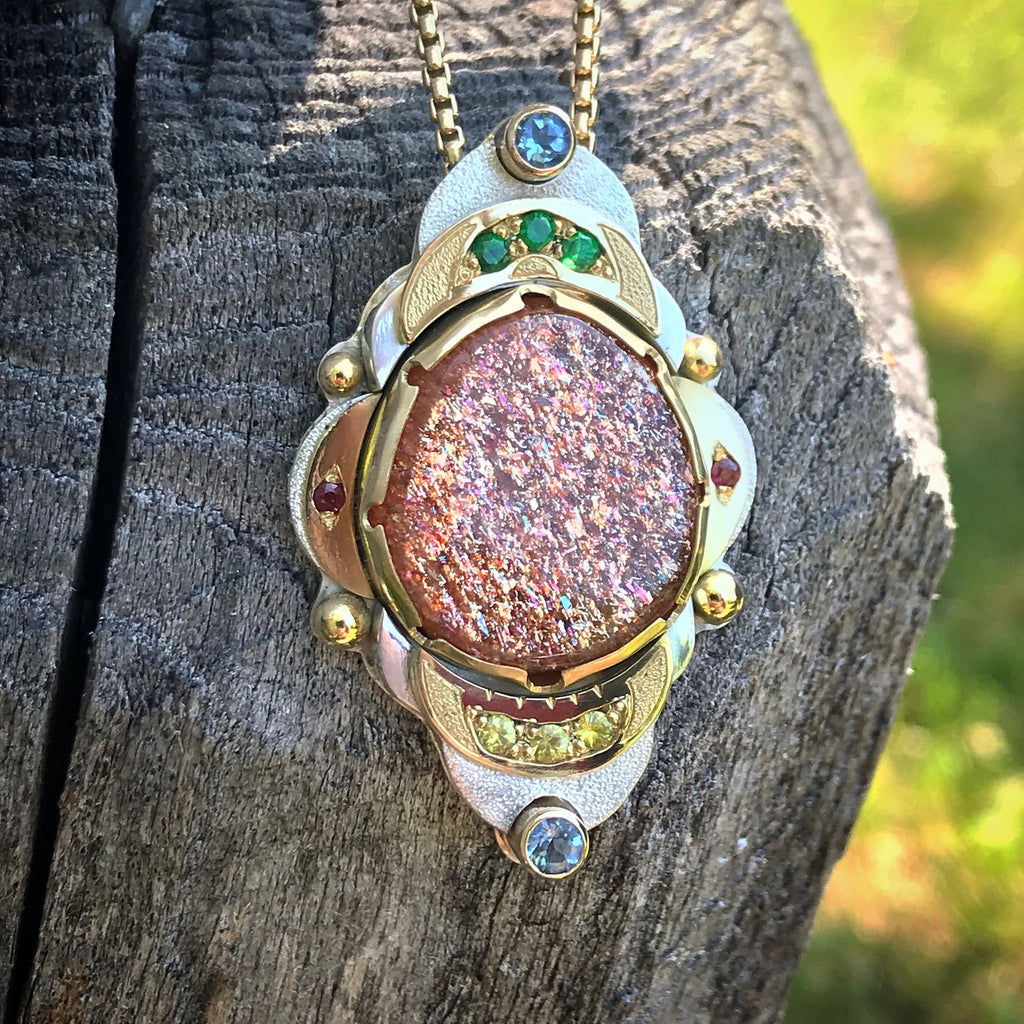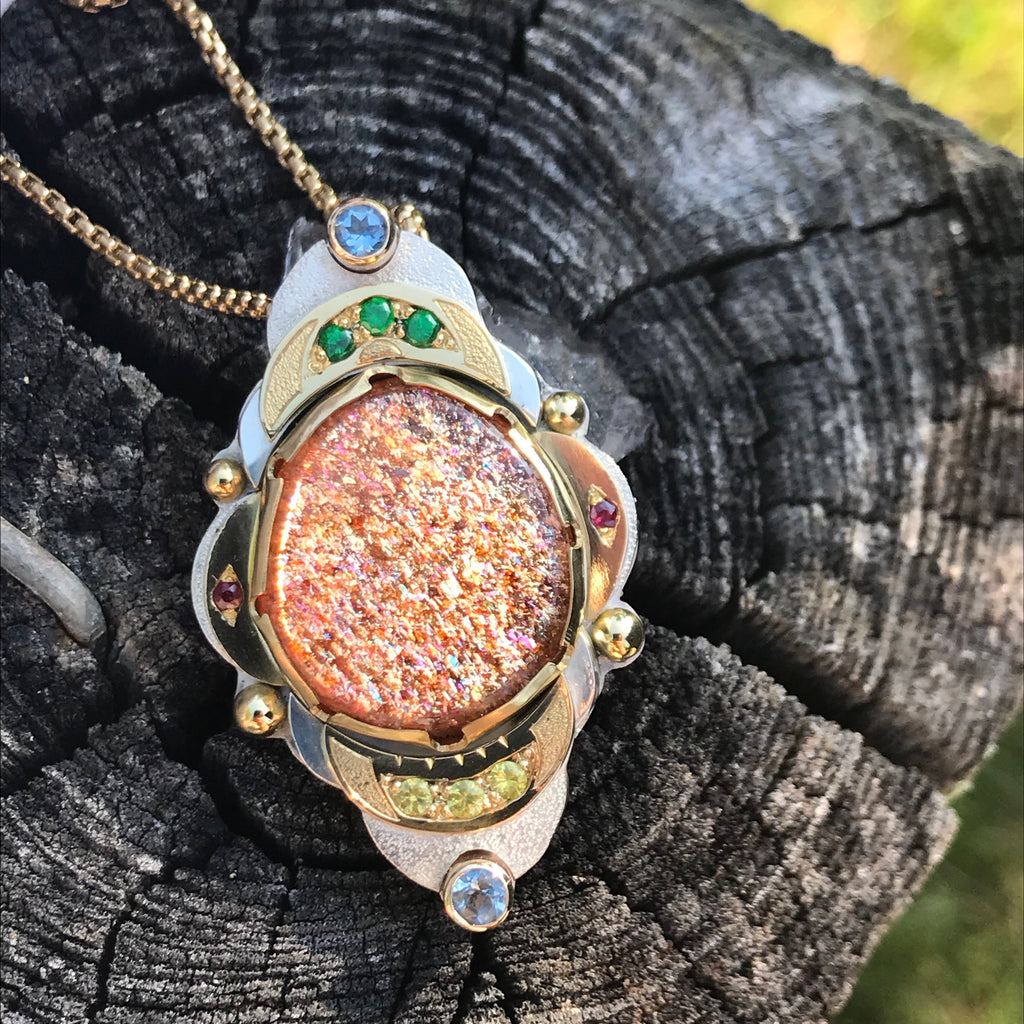 $3,000.00
$0.00
Sol - Tanzanian sunstone talisman
100% handmade by me in Asheville NC
Features a top quality find sunstone from Tanzania, Africa. Sunstone is a feldspar with hematite inclusions giving it a rainbow glitter effect. No treatment at all. Completely double sided. 
Accented with tsavorite garnets, aquamarine, yellow sapphires and rubies. Constructed using 18k gold, 14k gold, and sterling silver. 
Backside hand engraved- signed and dated. 
Measures: 1.9 x 1.2 inches 
comes with a 24 or 30" chain