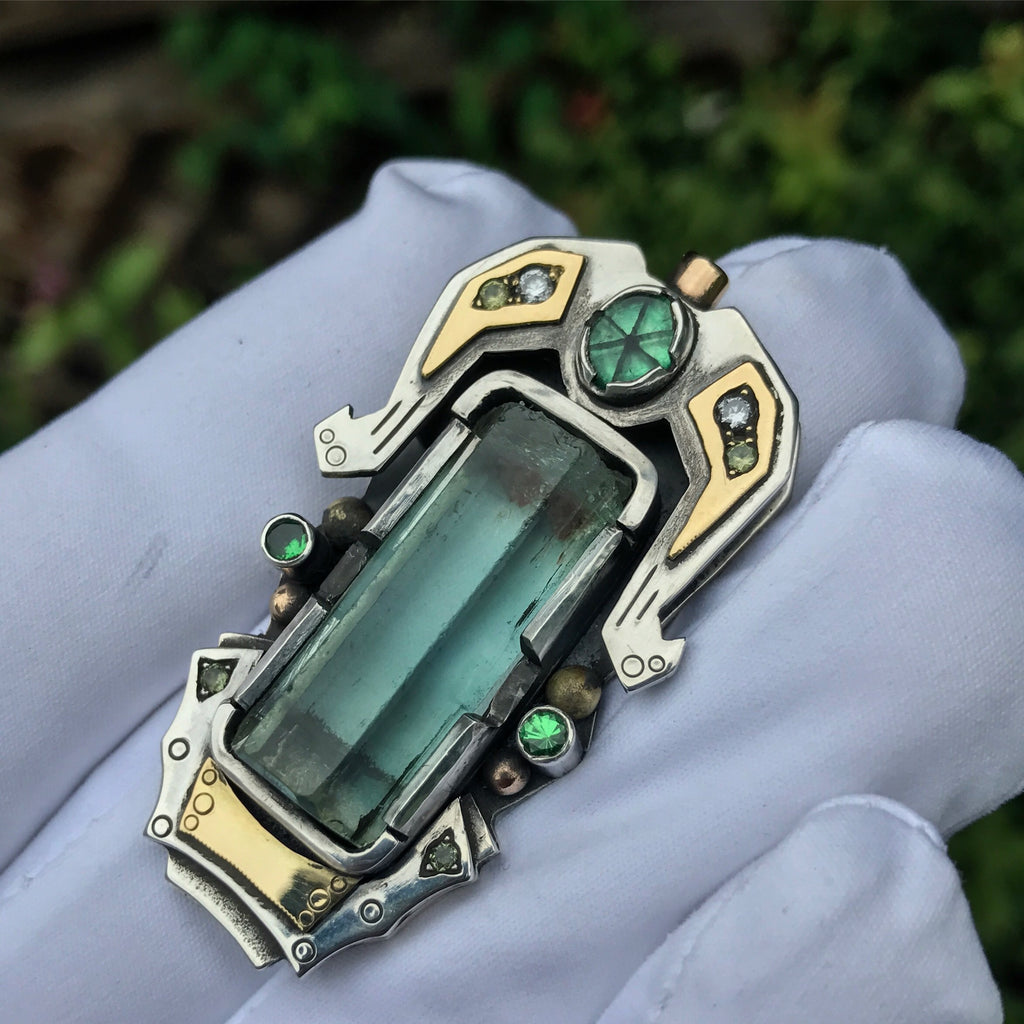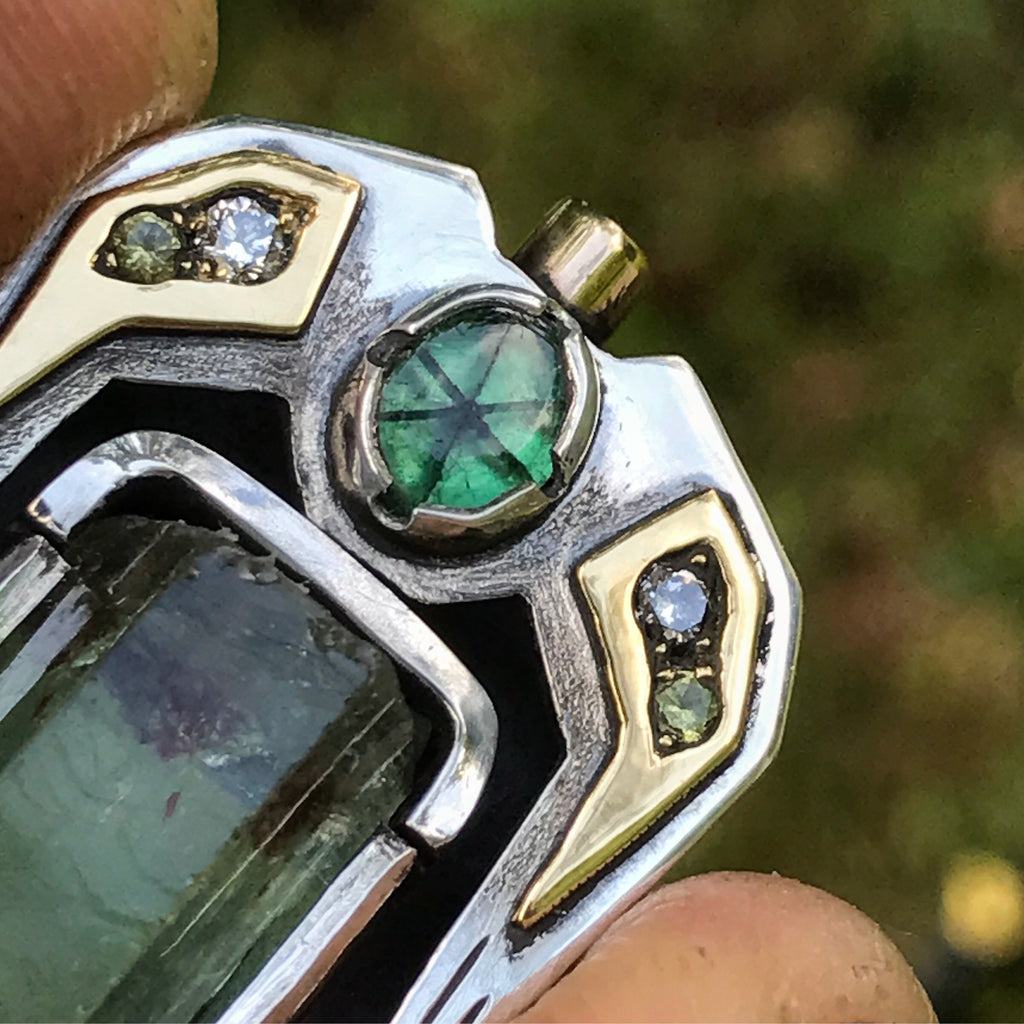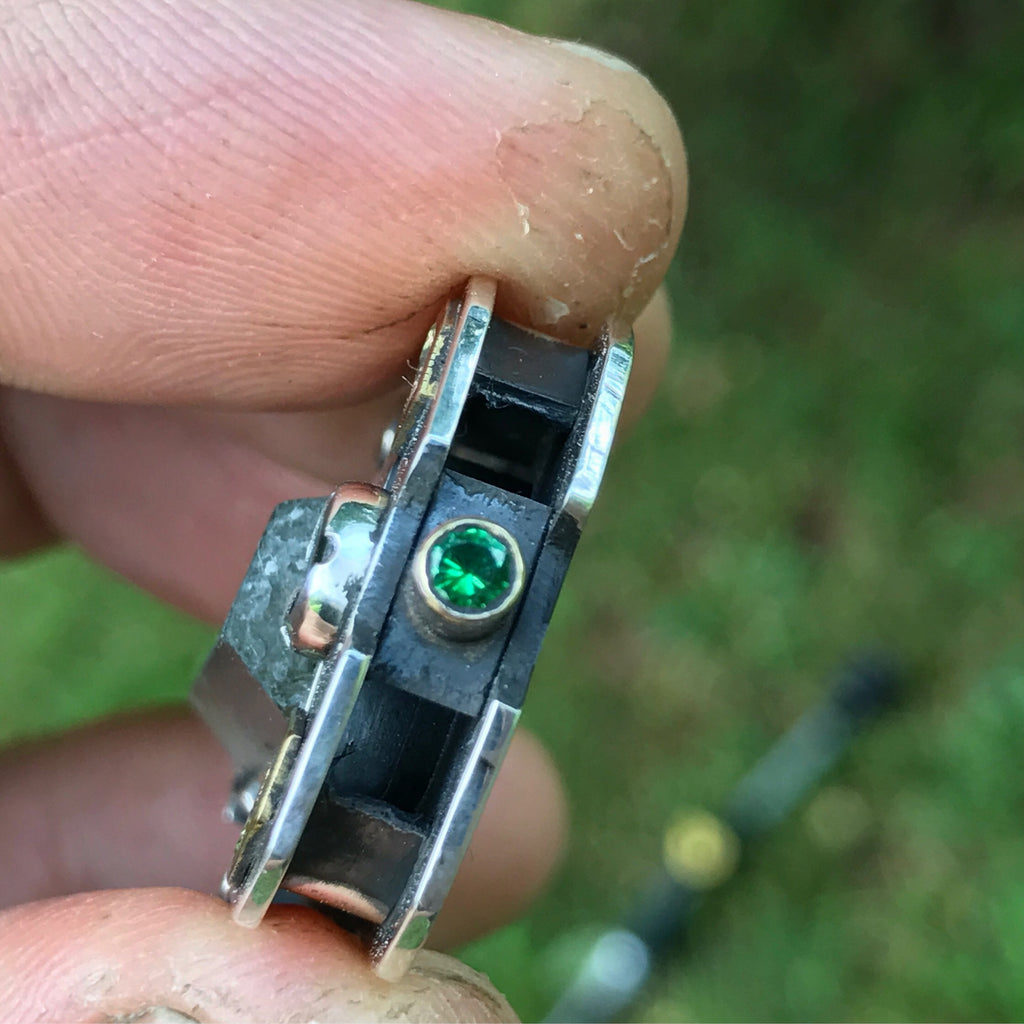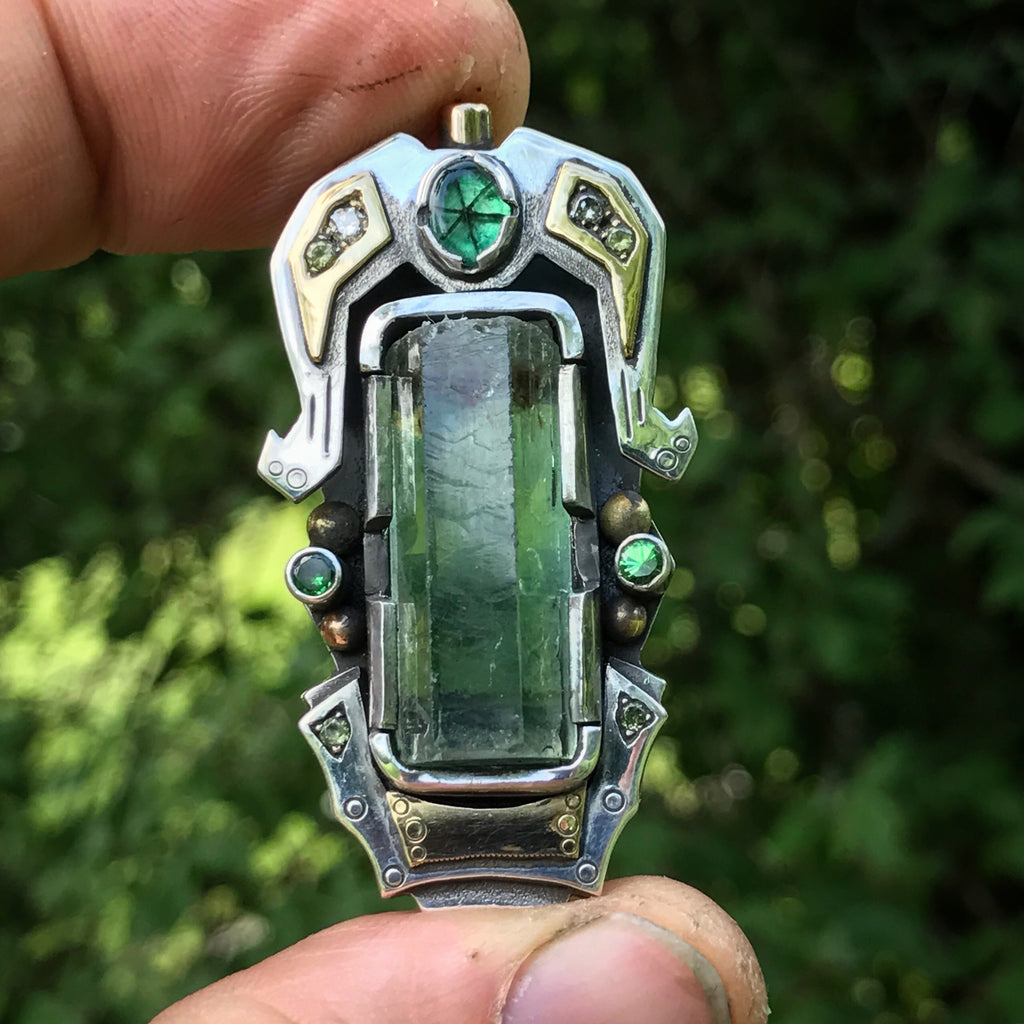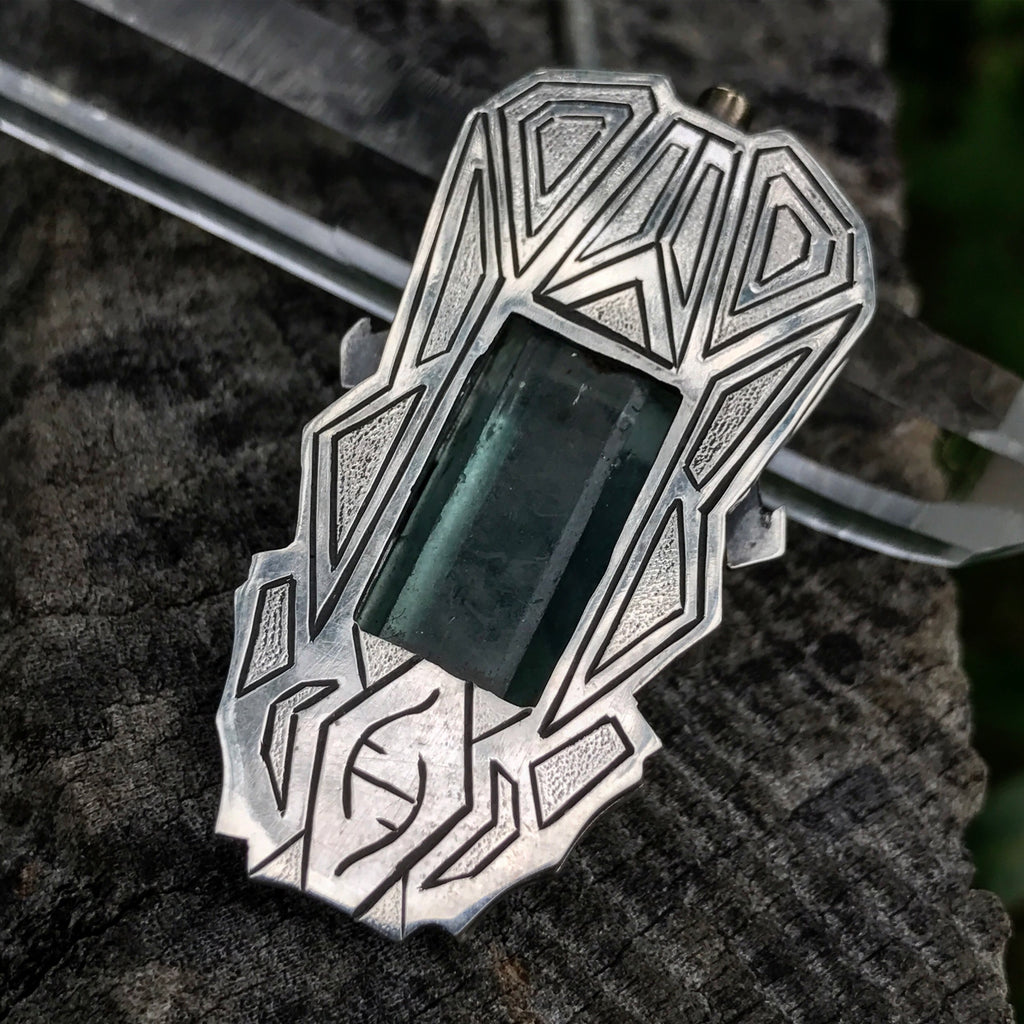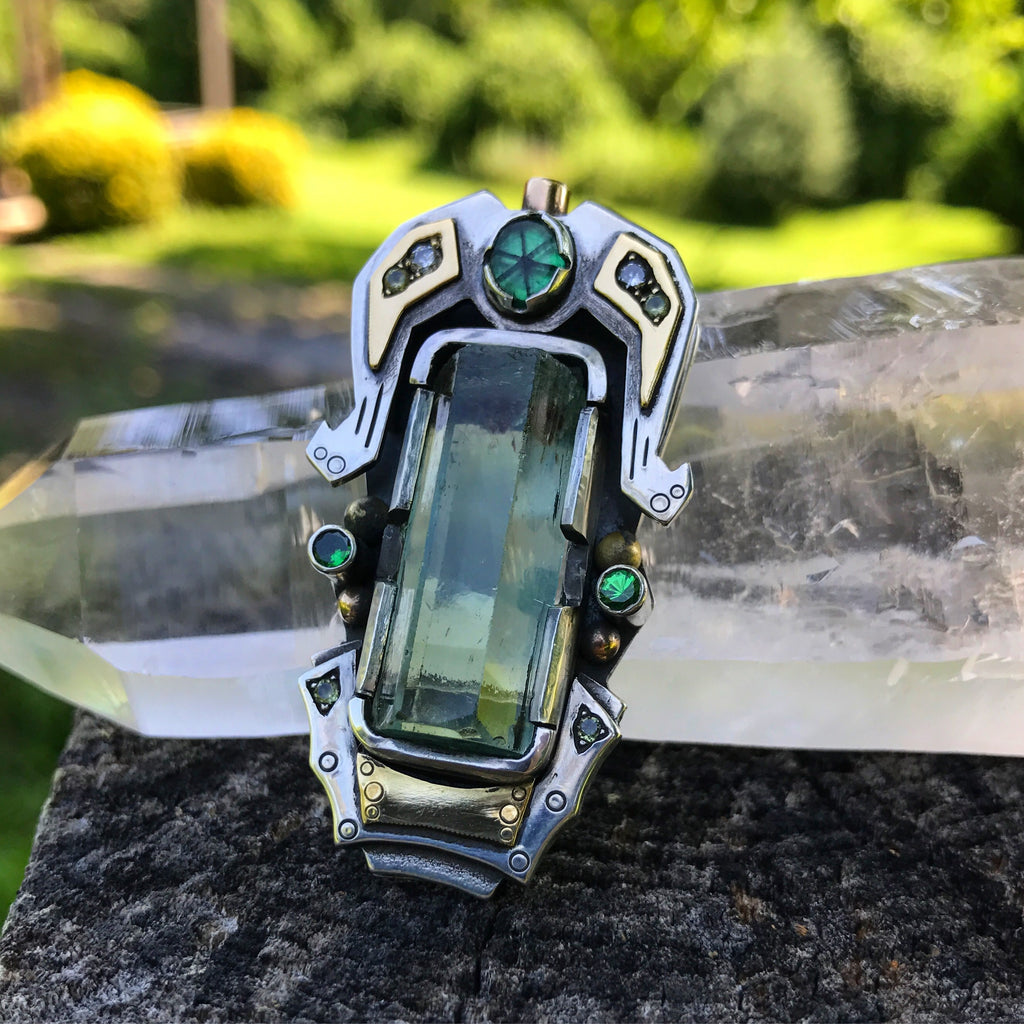 $3,200.00
$0.00
Nigerian Aquamarine, Diamond, Yellow sapphire, and Trapiche Emerald pendant
100% hand fabricated by me in My studio in Asheville NC.
skjǫldr Is a Viking term for shield or armor. 
Constructed using sterling silver, 14k and 18k yellow gold. Featuring an extremely clean terminated aquamarine crystal from Daffo, Nigeria from the John Saul collection. The crystal itself exhibits perfect hexagonal growth and is untreated at 5.2 grams in weight! Over 25 carats!
Accented with a top color/pattern trapiche emerald, 3 tsavorite garnets, 2 white diamonds, and 4 untreated yellow sapphires from Madagascar. 
Measures: 2 by 1.15 inches 
 Comes with your choice of 24 or 30 inch chain. And engraved and signed on the backside .