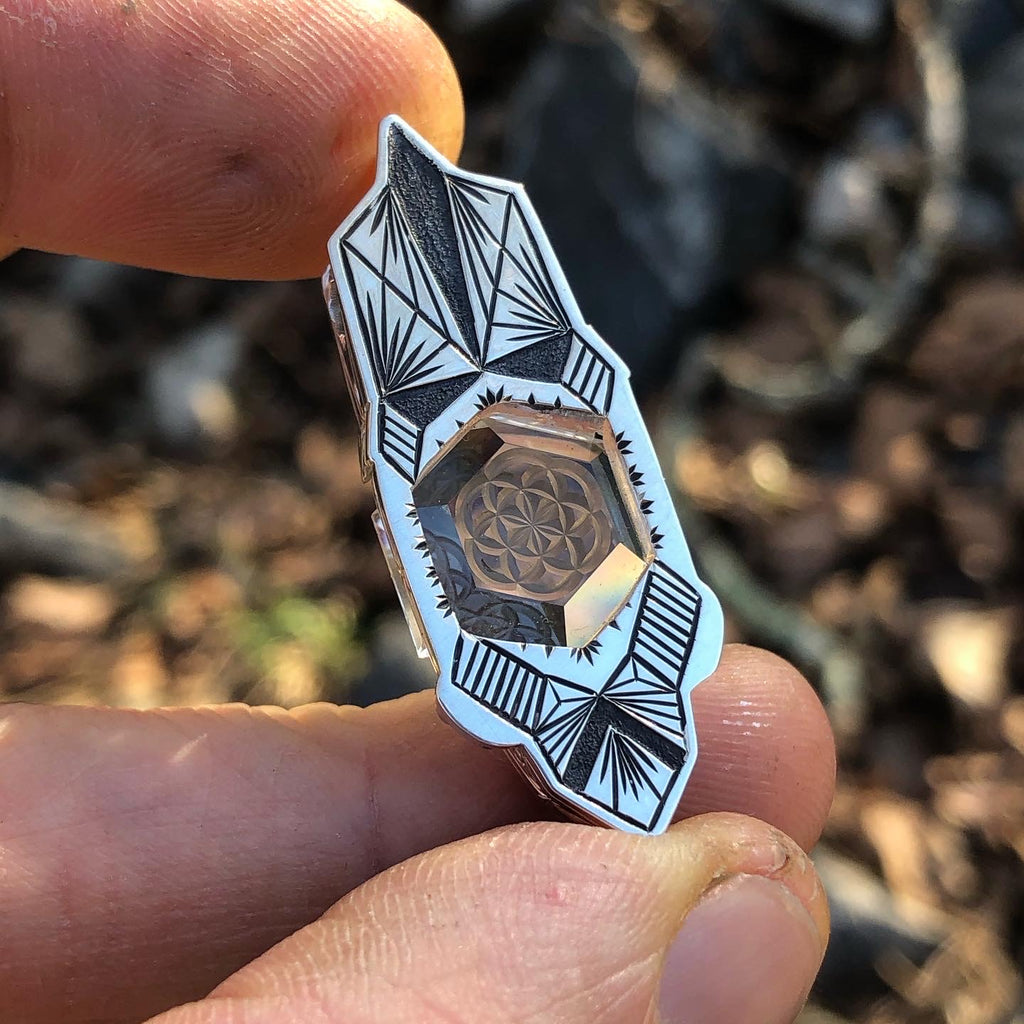 $1,500.00
$1,700.00
Seed Of Life talisman
Designed, fabricated, engraved, set and finished by hand here in my studio outside Asheville, NC.
Features a stunning seed of life carved into faceted rock crystal quartz by the master Dalan Halgrave. He is considered to be one of the best in the world doing lapidary and carving in gemstones- it is truly an honor to work with him!
Accented with black spinels and herkimer "diamond" quartz. Set in 18k yellow gold, 14k yellow gold, and sterling silver. 
One of a kind engraving on the back and sides- no area of this piece was left untouched. 
measures: 1.65 by 0.6 inches
Comes with your choice of 18, 24, or 30" chain. Please specify when ordering!