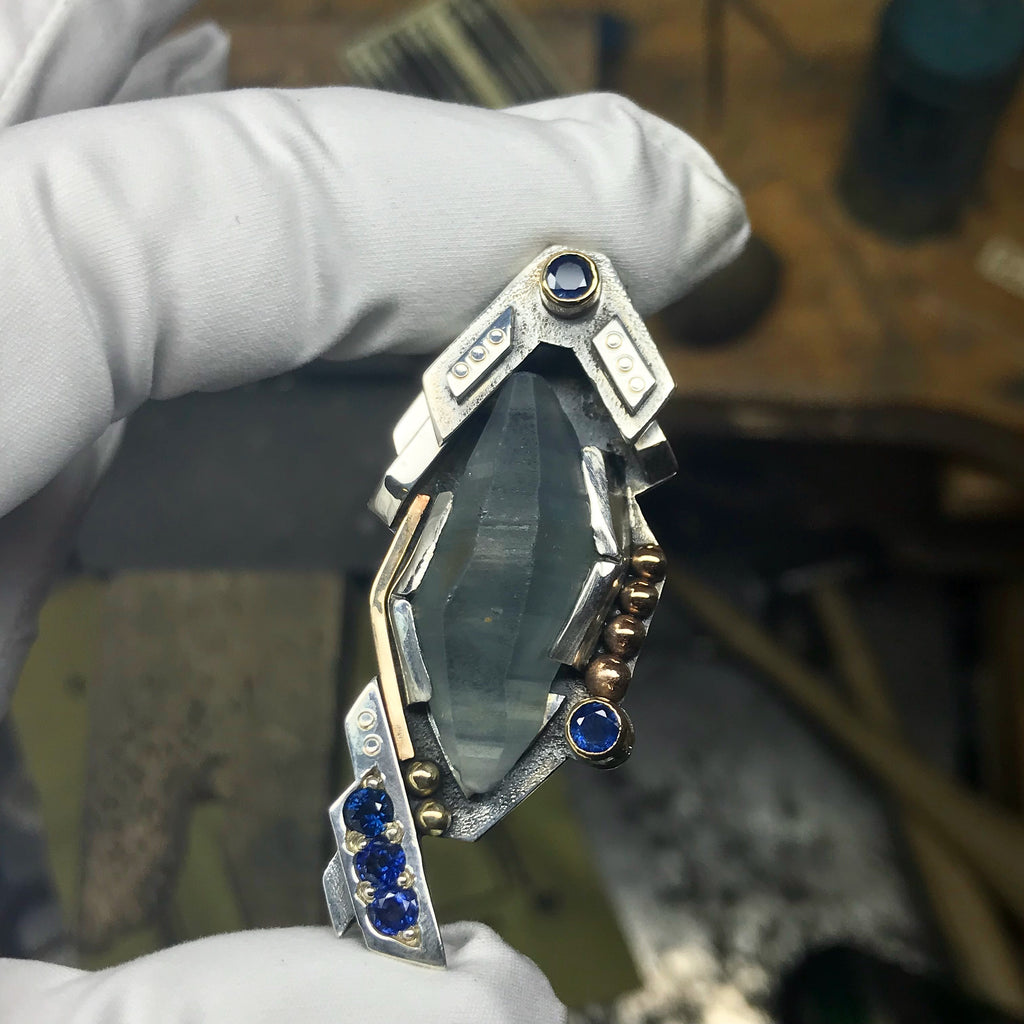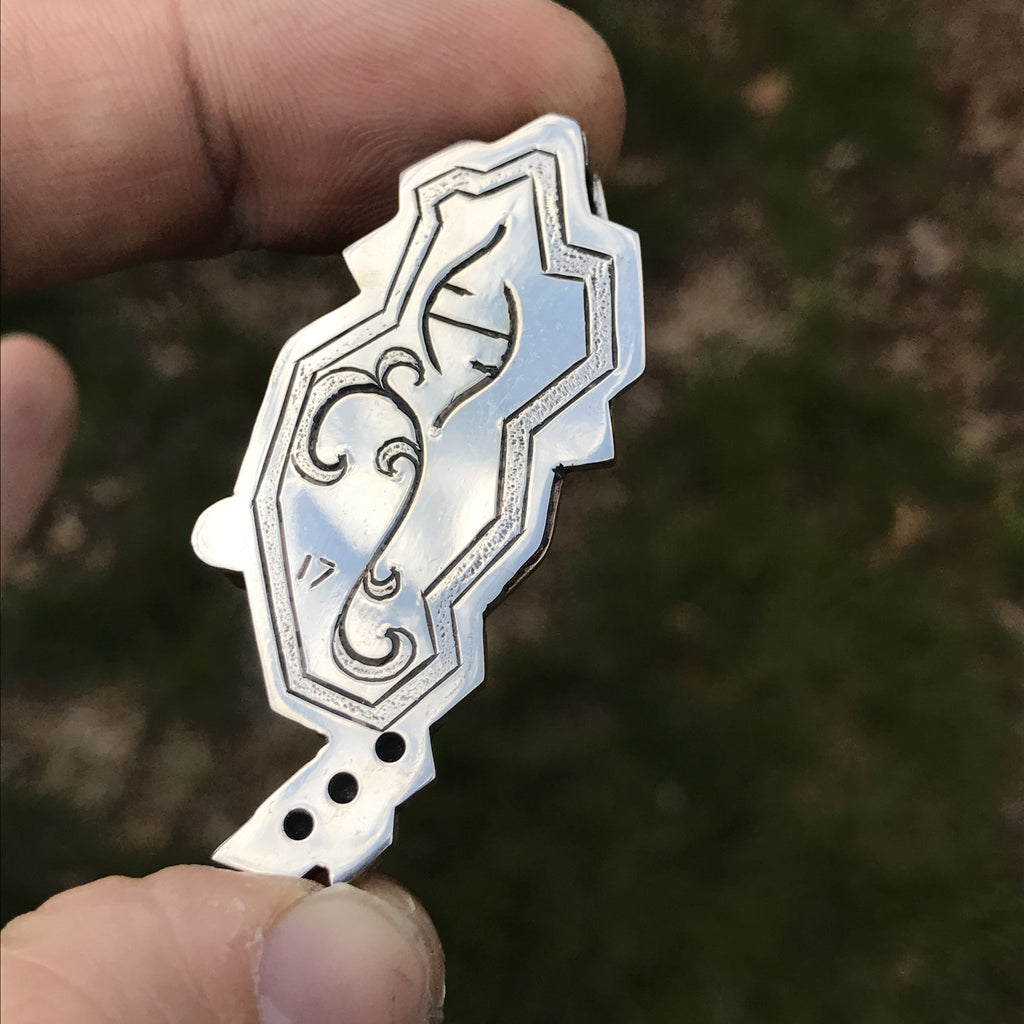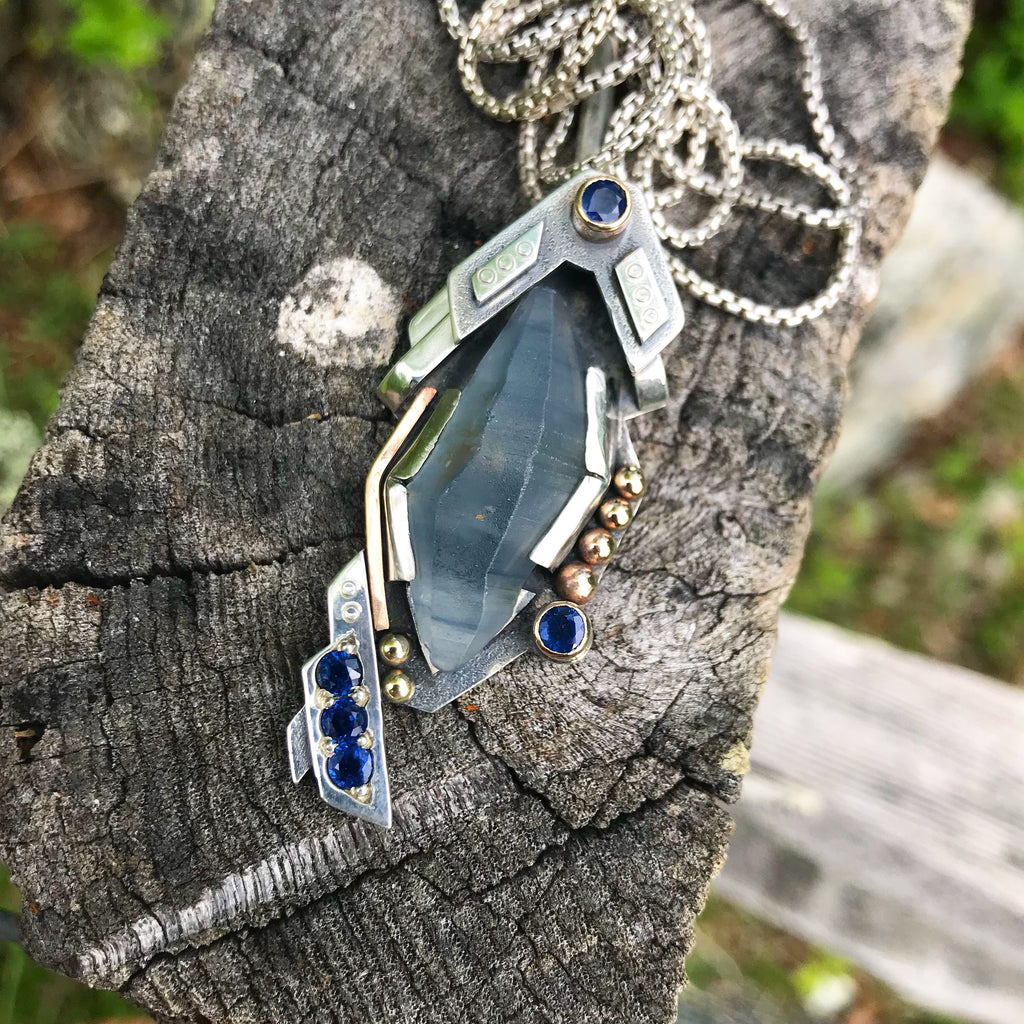 $1,250.00
$1,500.00
Sapphire Fabricated Pendant
A brand new pendant featuring sapphires from around the world! The main natural crystal is from a very old collection and was discovered in Burma / Myanmar, and is untreated in any way. The hazy blue color and natural crystal structure is amazing, completely terminated all around! 
Accented with 3 sapphires from Australia, and 2 from Thailand. Constructed of sterling silver and solid 14k and 18k yellow gold. 
Hand engraved back, with Rise Designs DNA logo and a simple scroll. 
Measures: 2.2 x 0.95 inches
Comes with 24 or 30 inch chain