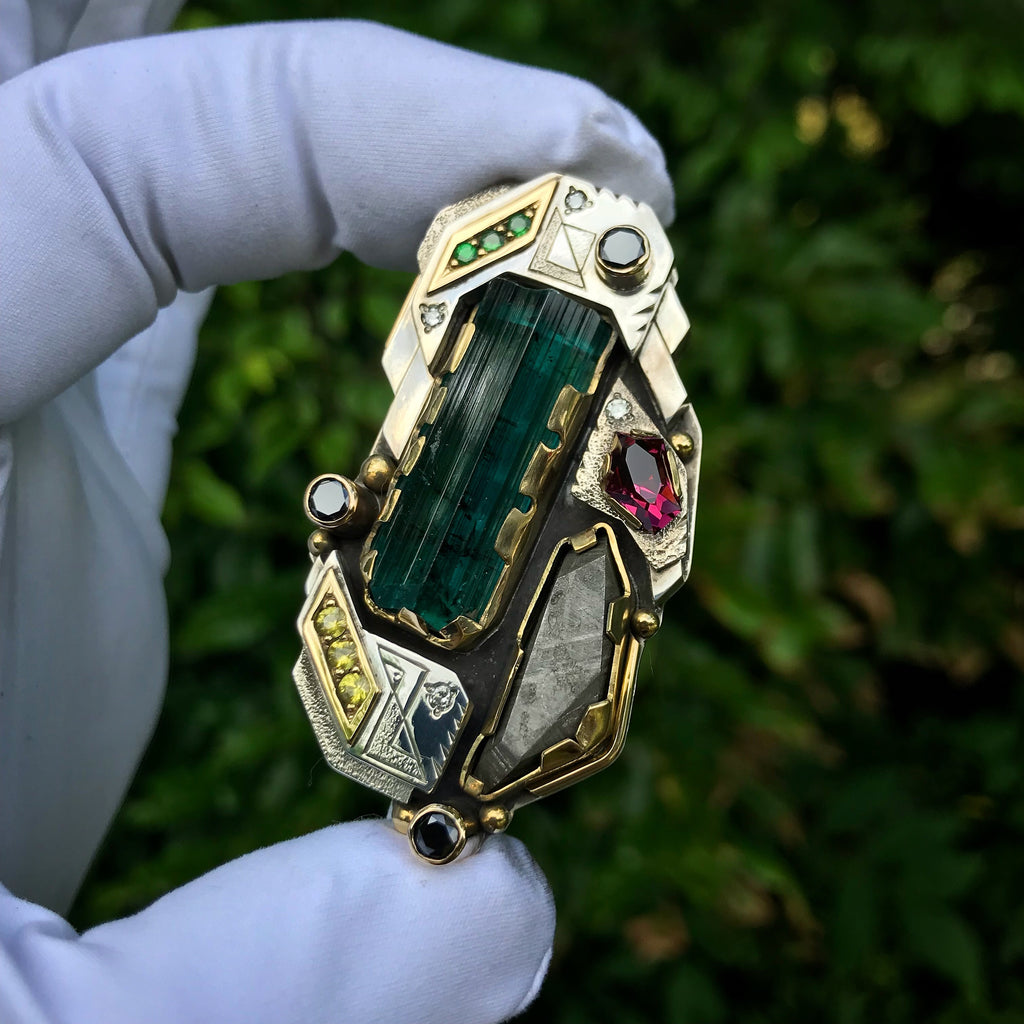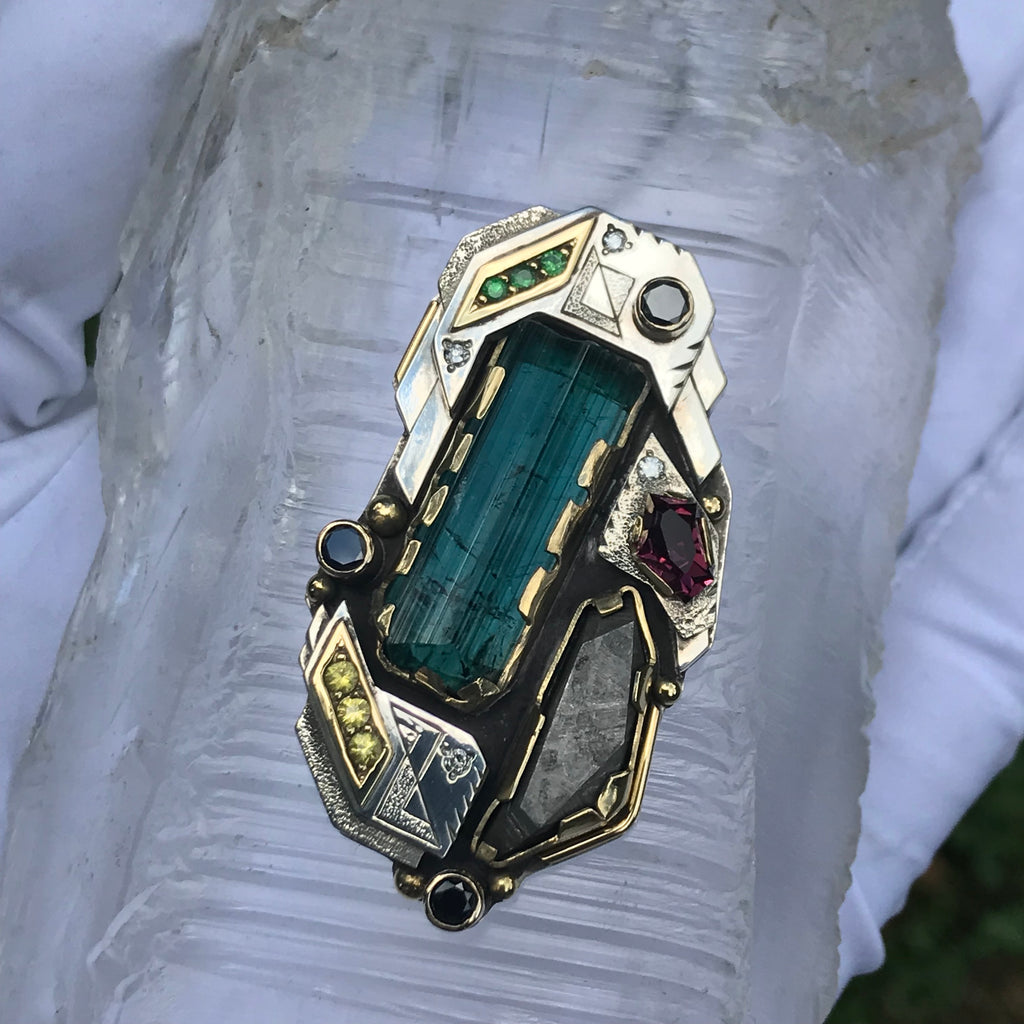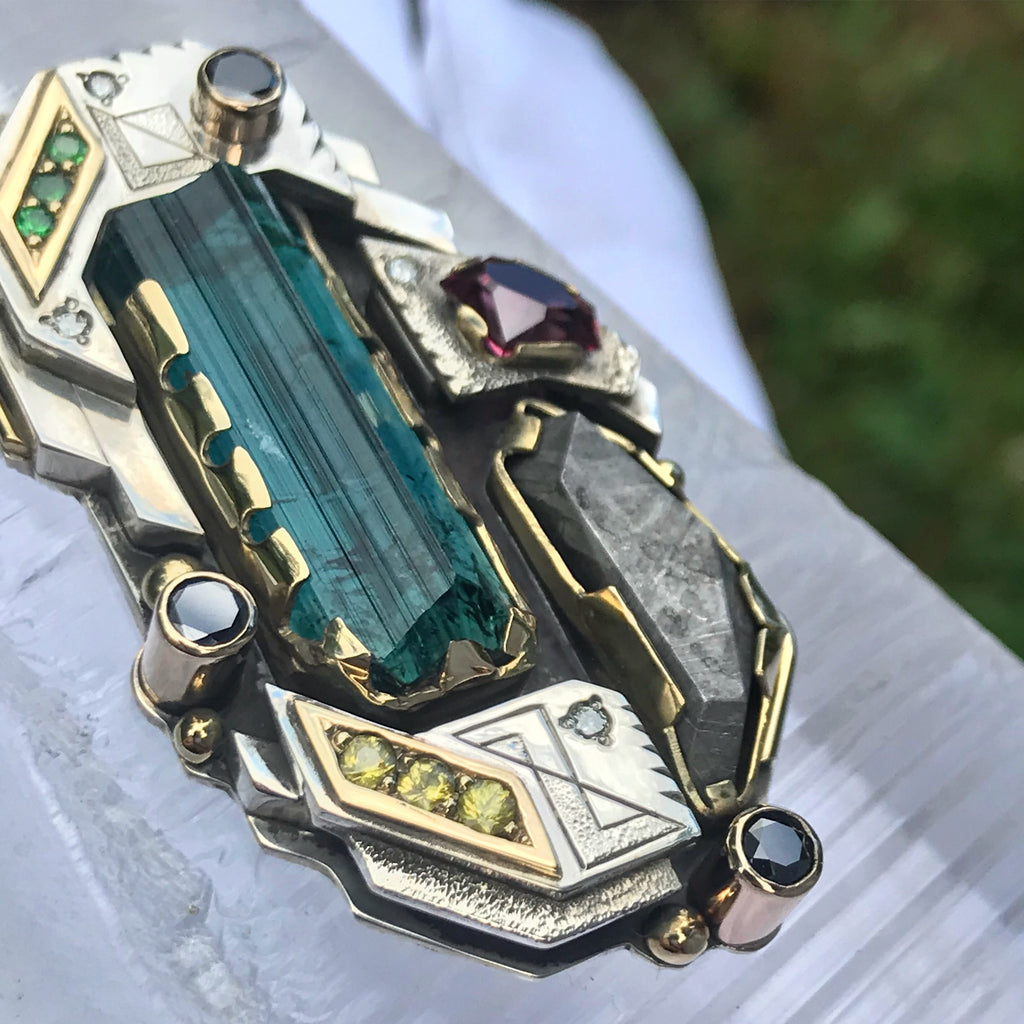 $5,000.00
$0.00
RONIN- blue Tourmaline, meteorite, garnet talisman
Presenting: "Ronin" - A wandering samurai without a master. Handmade by me in Asheville, NC.
Featuring an incredible 5.3 gram Blue (Indicolite) Tourmaline crystal from Aracuai region, Brazil. This stone GLOWS! It truly is an incredible representation of this variety of Tourmaline that isn't overly dark (hard to find). Accented with a free form faceted meteorite, incredible Magenta garnet faceted by Ethan Donohue from Mahenge, Tanzania. This deposit is depleted - the garnets found here are legendary and will only increase in scarcity and value. Finished off with 16 white diamond (vs quality), yellow sapphire, tsavorite garnets, and 4mm black diamonds. 
Measures: 2.15 by 1.25 inches 
Constructed using 14k, 18k yellow gold and sterling silver. Flower of life pattern, DNA logo and date on backside. Please contact me with specific questions. 
Comes with your choice of 24" or 30" silver chain. Gold chains available at added charge- please ask!