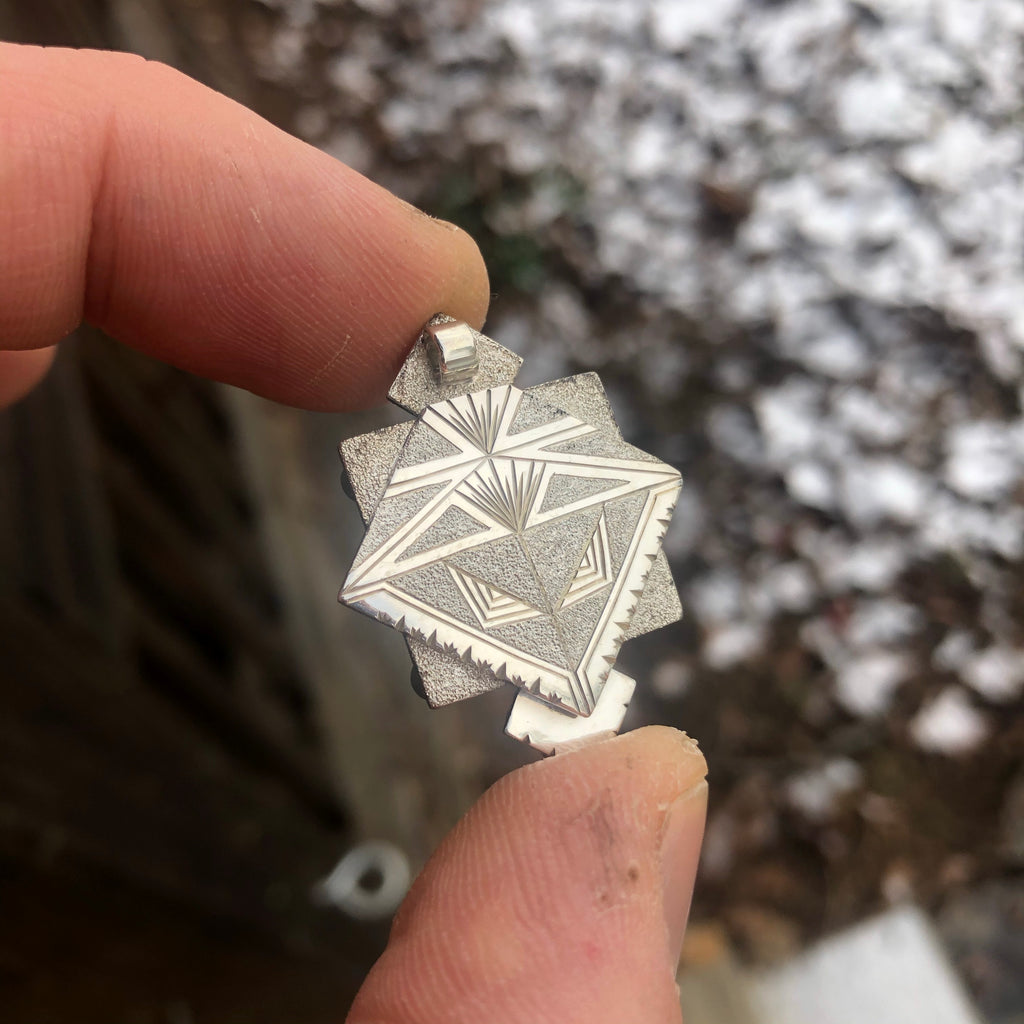 $1,750.00
$0.00
Phenakite talisman
Designed, fabricated, engraved, set and finished in house! Located in Asheville, NC. 
This is a very special talisman I made for myself a couple years ago. I sourced some Phenakite rough from Nigeria when it was being mined and had this center stone cut by Shawn Maddox based in Austin, TX. The finished gem is just over 5 carats which is very rare. One small negative crystal inclusion but otherwise eye clean. Accented with (4) 3mm stones, and (2) 3.5mm gemstones also of Nigerian Origin. 


Constructed using 18k yellow gold, 14k yellow gold, and sterling silver. Original hand engraving on the back. This pendant is very powerful. It aided me in many ways while I was wearing it and it has served me well. I am now going to pass it on. 
measures 1.5" by 1.1" approximately. It is low profile and great for daily wear. Please specify chain length at checkout!