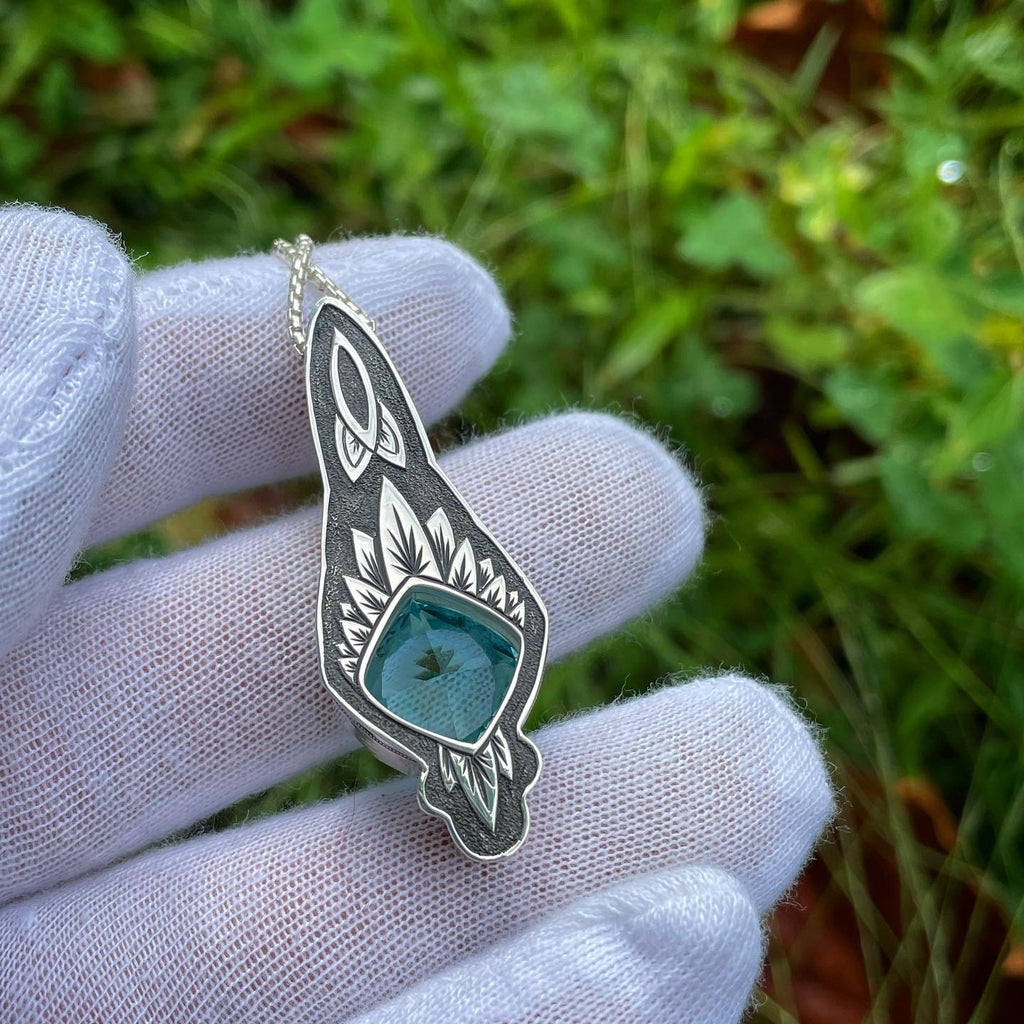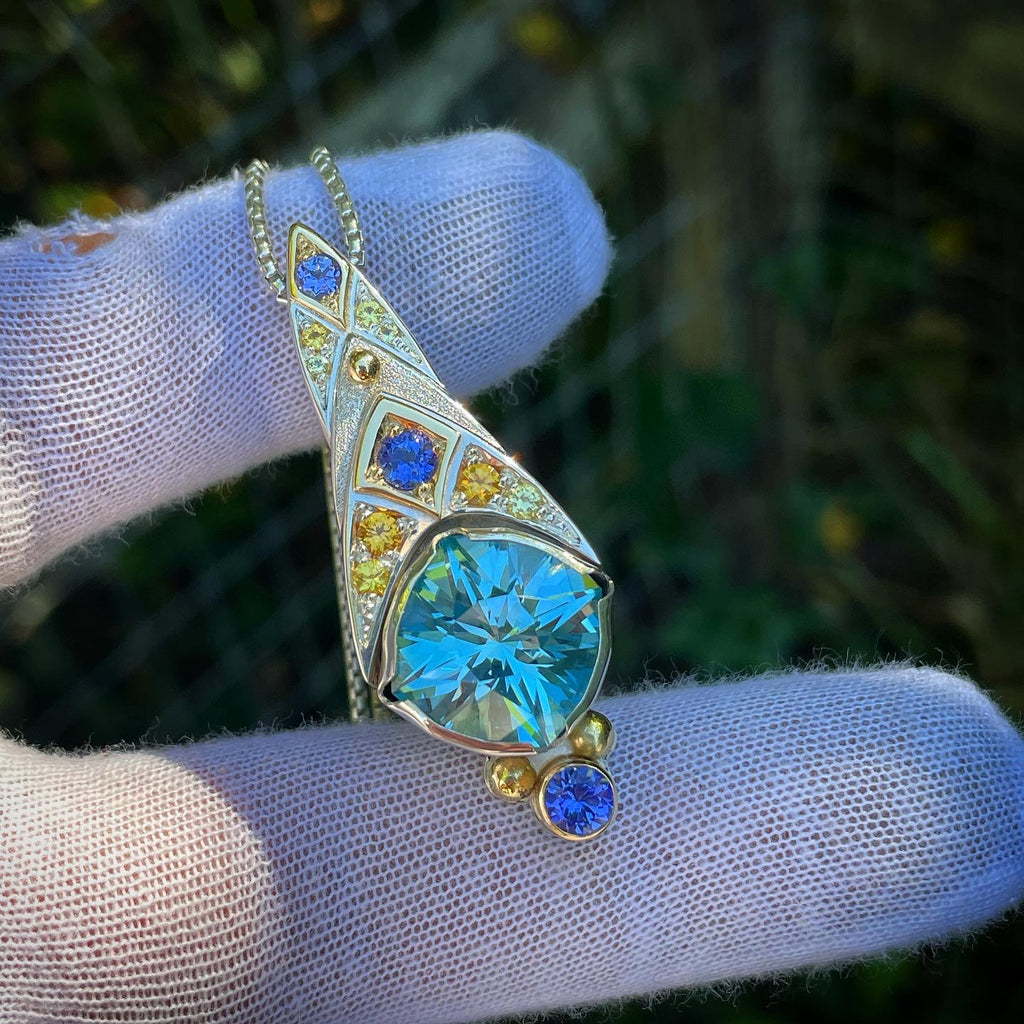 $2,250.00
$2,500.00
Parusha- blue topaz, tanzanite and yellow sapphire
100% handmade by me. Fabricated, engraved, set, and finished by hand. 


Featuring a 13 carat precision faceted blue topaz from Brazil, tanzanite, and yellow sapphires. Metals include sterling silver, 14k yellow gold (bottom tanzanite setting) and 18k yellow gold. 
measures: 2 x 0.85 inches 
please specify chain length at checkout 
Hank's!