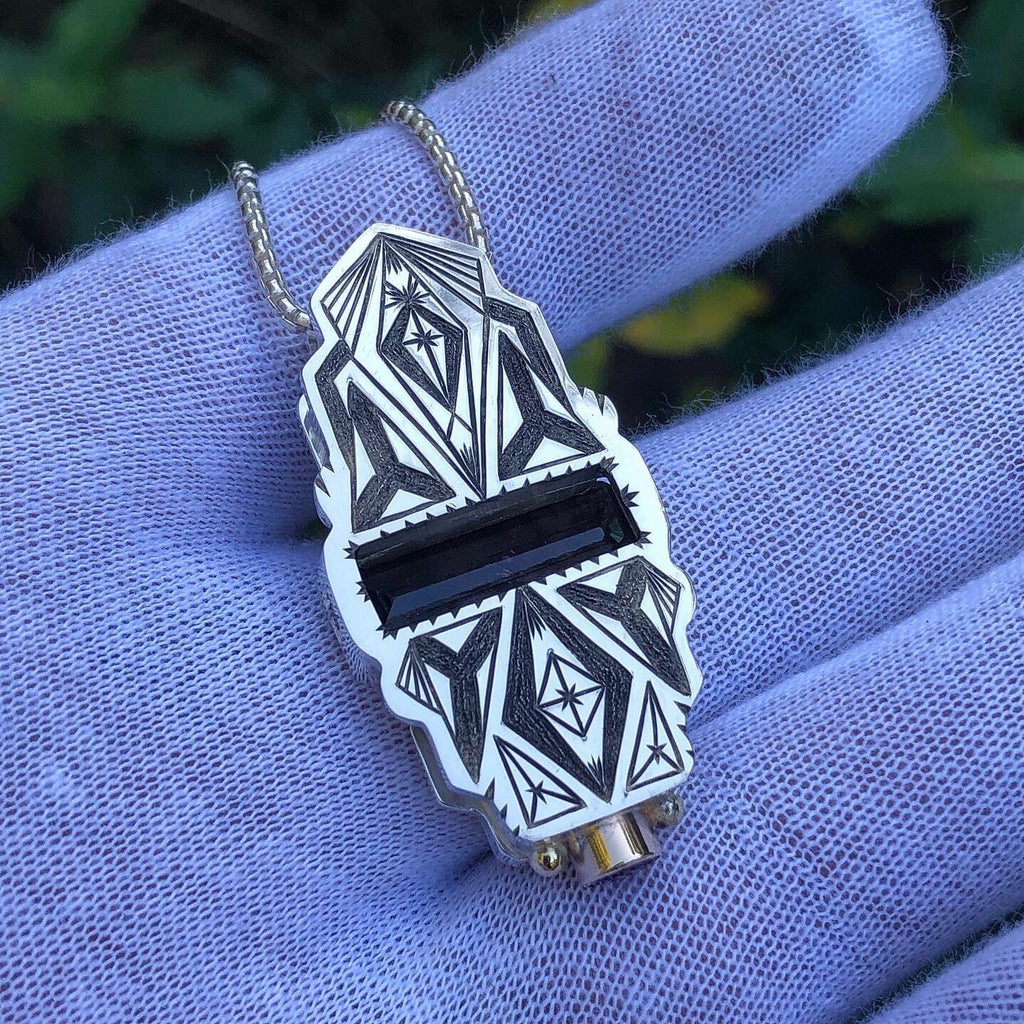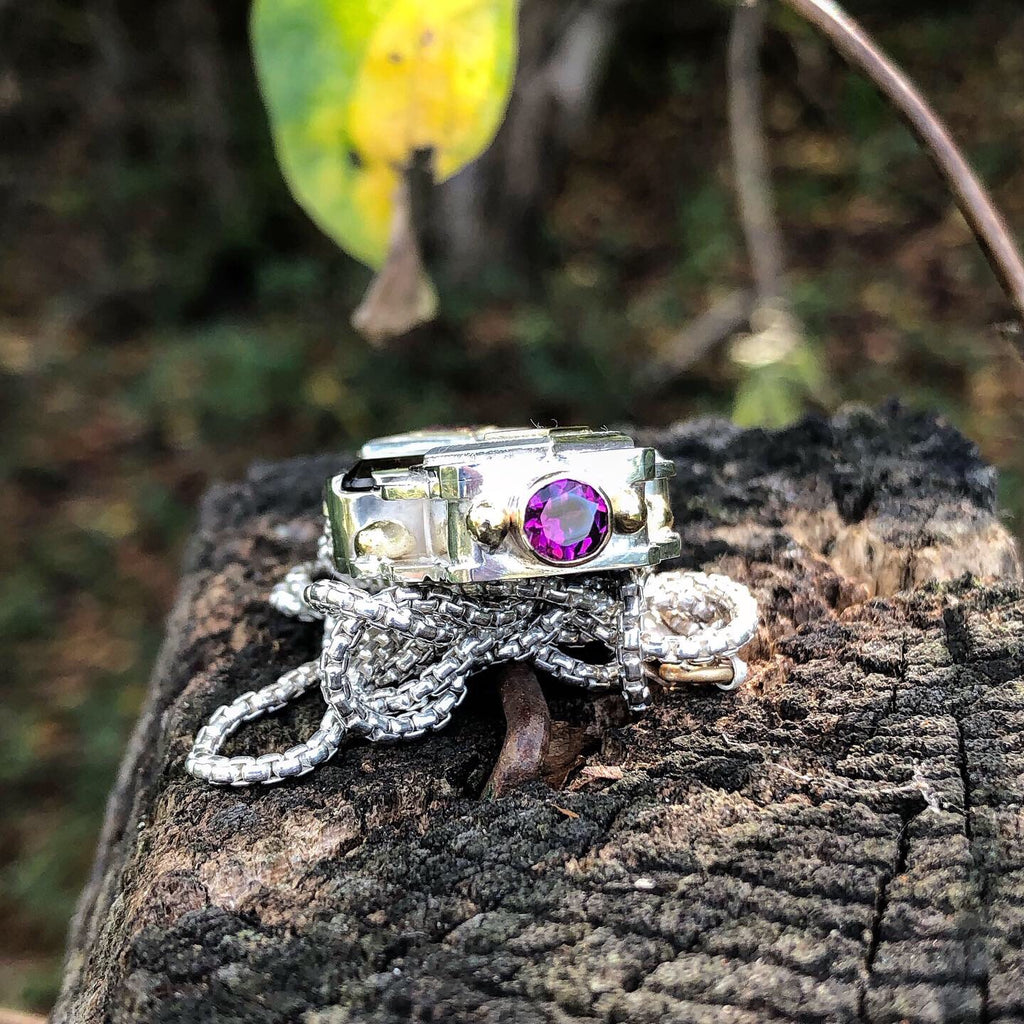 $1,750.00
$2,800.00
Liddicoatite Tourmaline // garnets pendant
100% designed, fabricated, engraved and set by me in Asheville, NC. 
Liddicoatite tourmaline is a rare variety that is most famously found in Madagascar- Known for its incredible multicolored zoning which is extremely uncommon. The stone is faceted into an emerald cut  which follows the natural crystal shape. 
Accented with two varieties of Garnet. Purple rhodolite and green tsavorite.  This pendant is constructed using sterling silver, 14 karat yellow gold, and 18 karat yellow gold. 
Measures: 1.85 x .9 inches 
please specify chain length at checkout