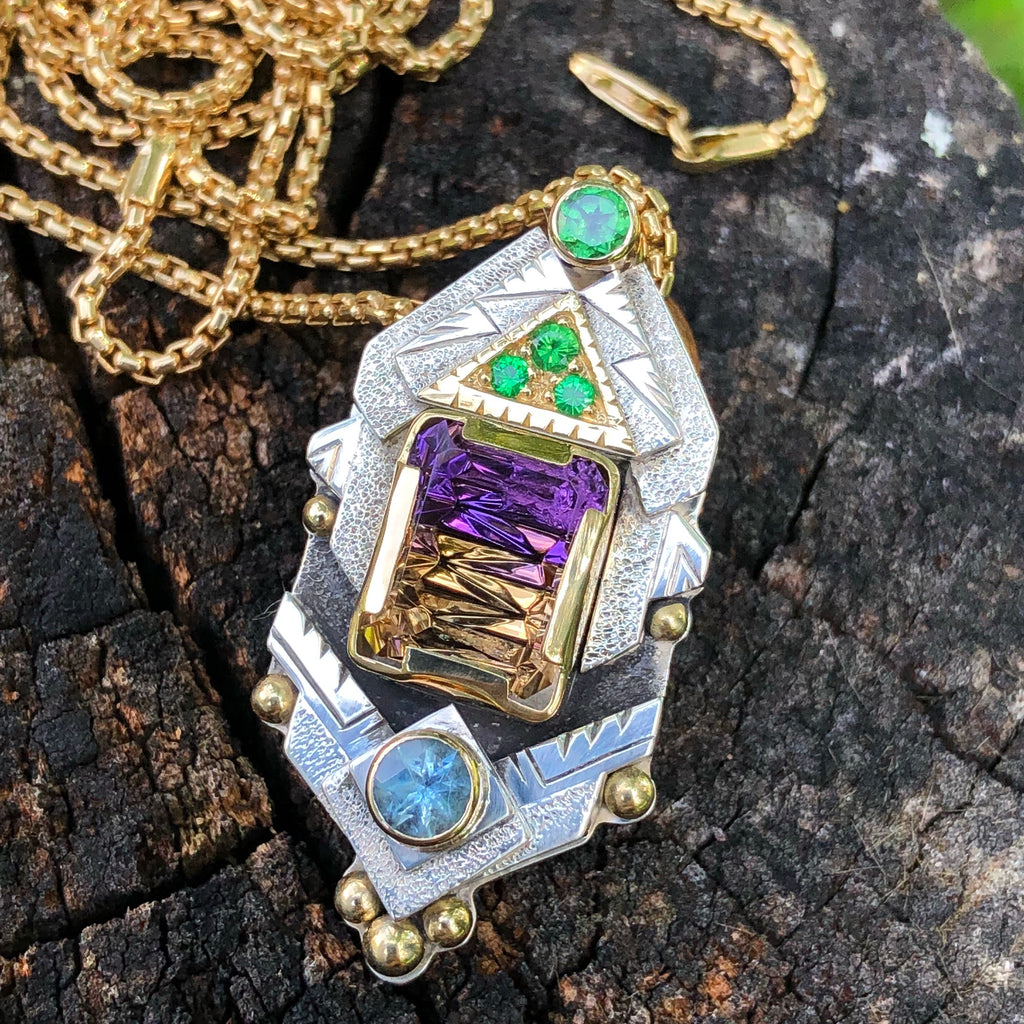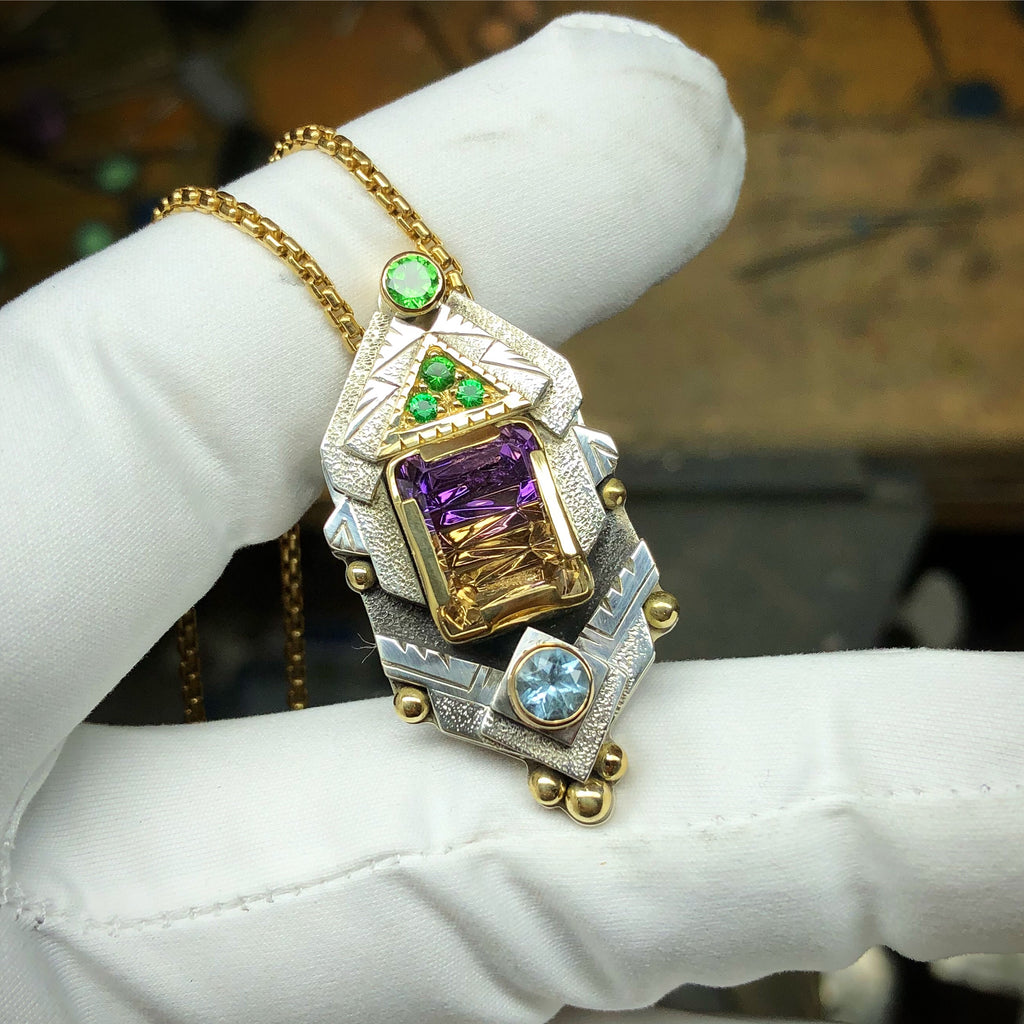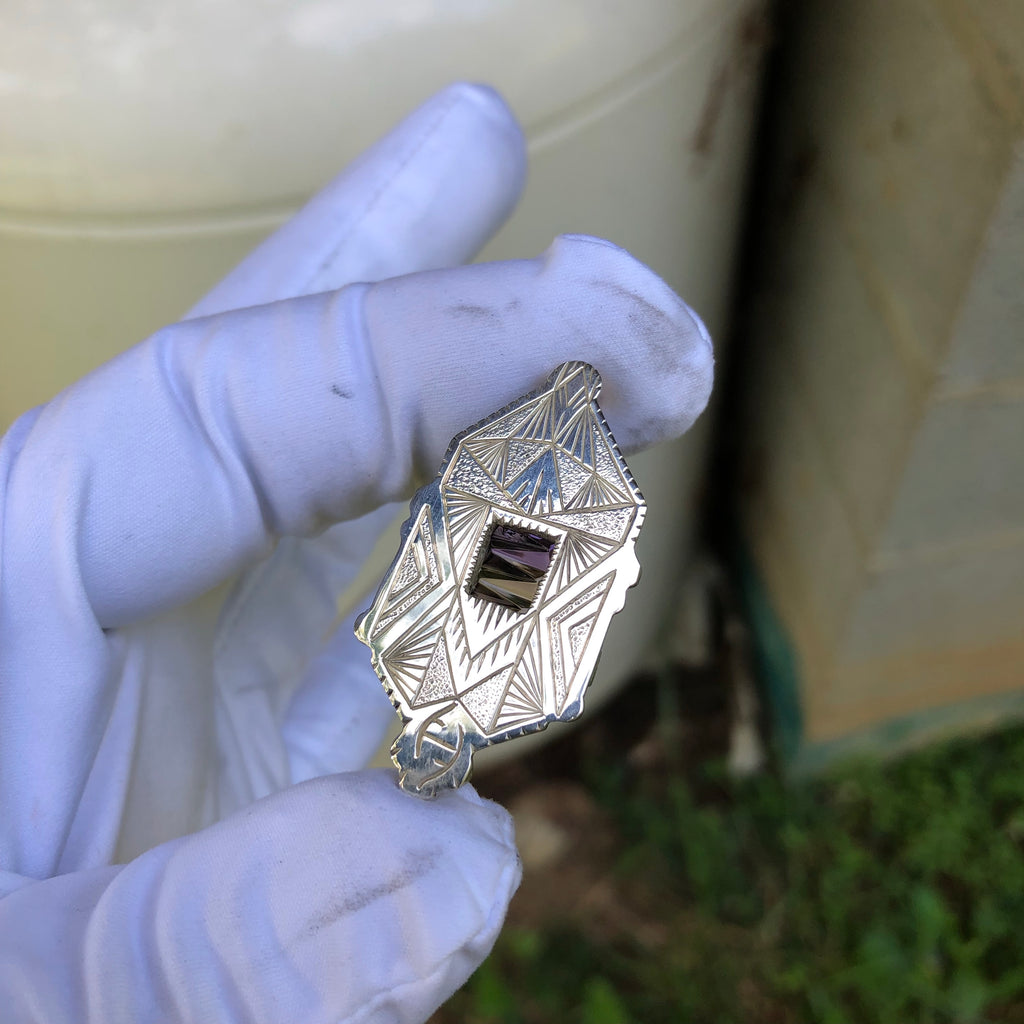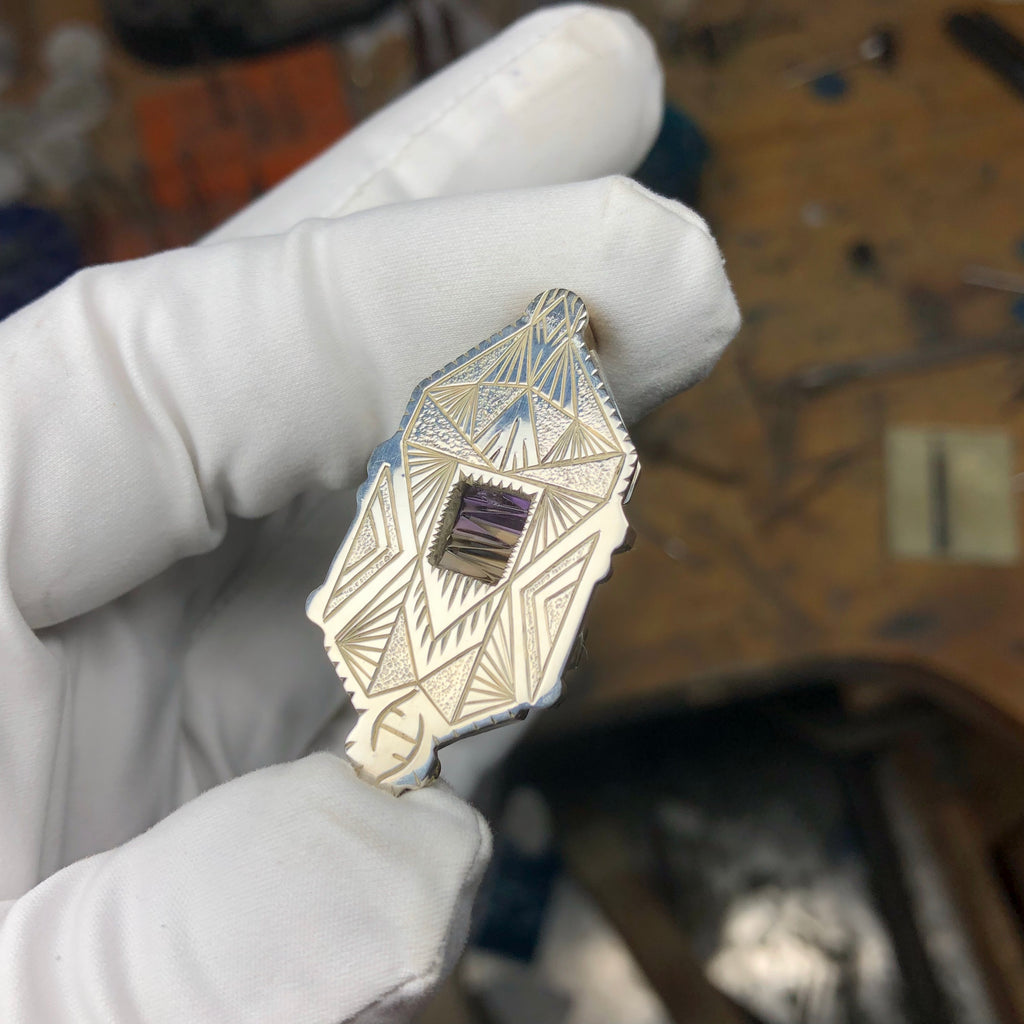 $2,750.00
$3,000.00
John Dyer Ametine, tsavorite garnet, and aquamarine temple talisman
This pendant was handmade by me in Asheville NC in my private studio. 
Featuring a fine quality ametrine cut by John Dyer a very famous and award winning gemstone designer. This is a "zig-zag" cut weighing in at 6.62 carats. Accented with four top color Tsavorite garnets and a fine medium blue aquamarine. 
 This pendant was hand fabricated using sterling silver 18 karat yellow gold and 14 karat yellow gold. Embellished with various textures and hand engraved elements throughout. 
 Clocking in about 30 hours, this is a great piece for anyone's collection. 
Measures: 1.65 x 0.75 inches 
comes with your choice of 24 or 30 inch silver chain
18k or 14k gold chains available for an added charge