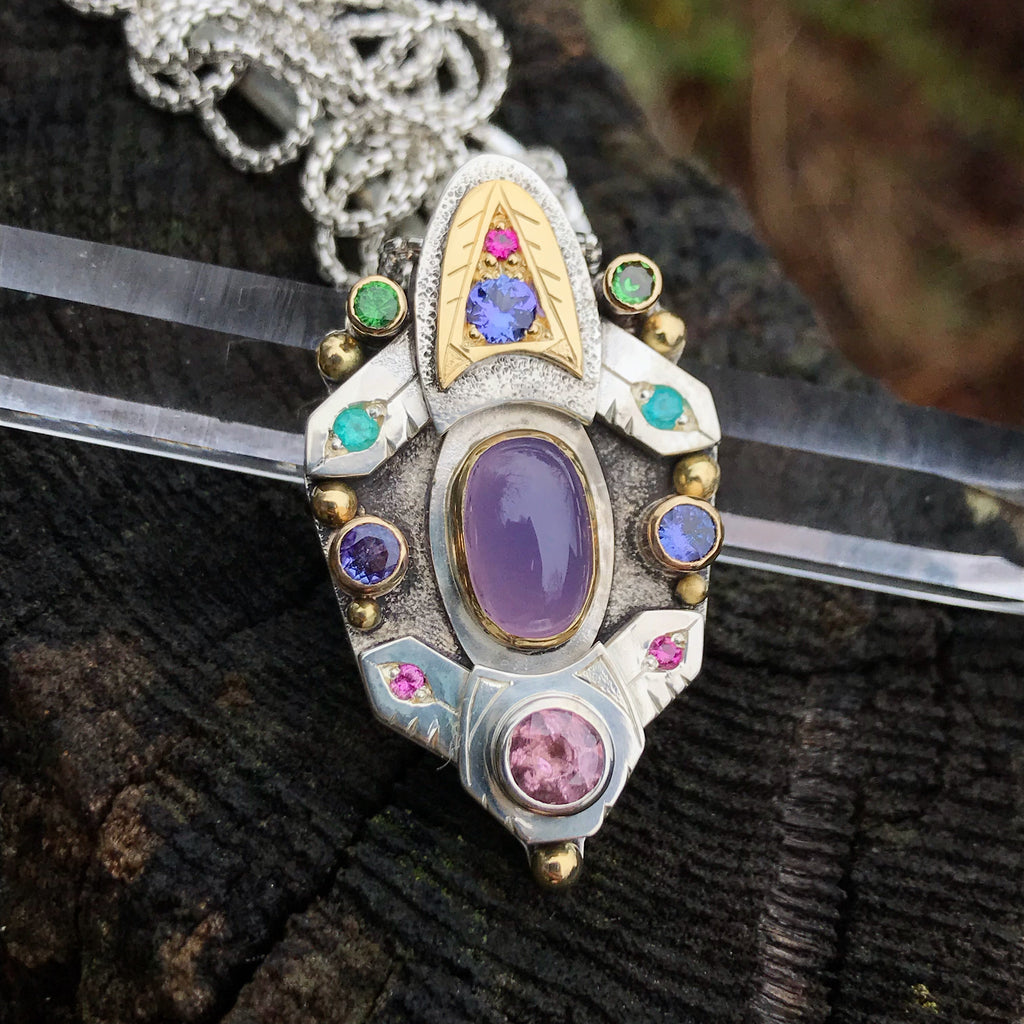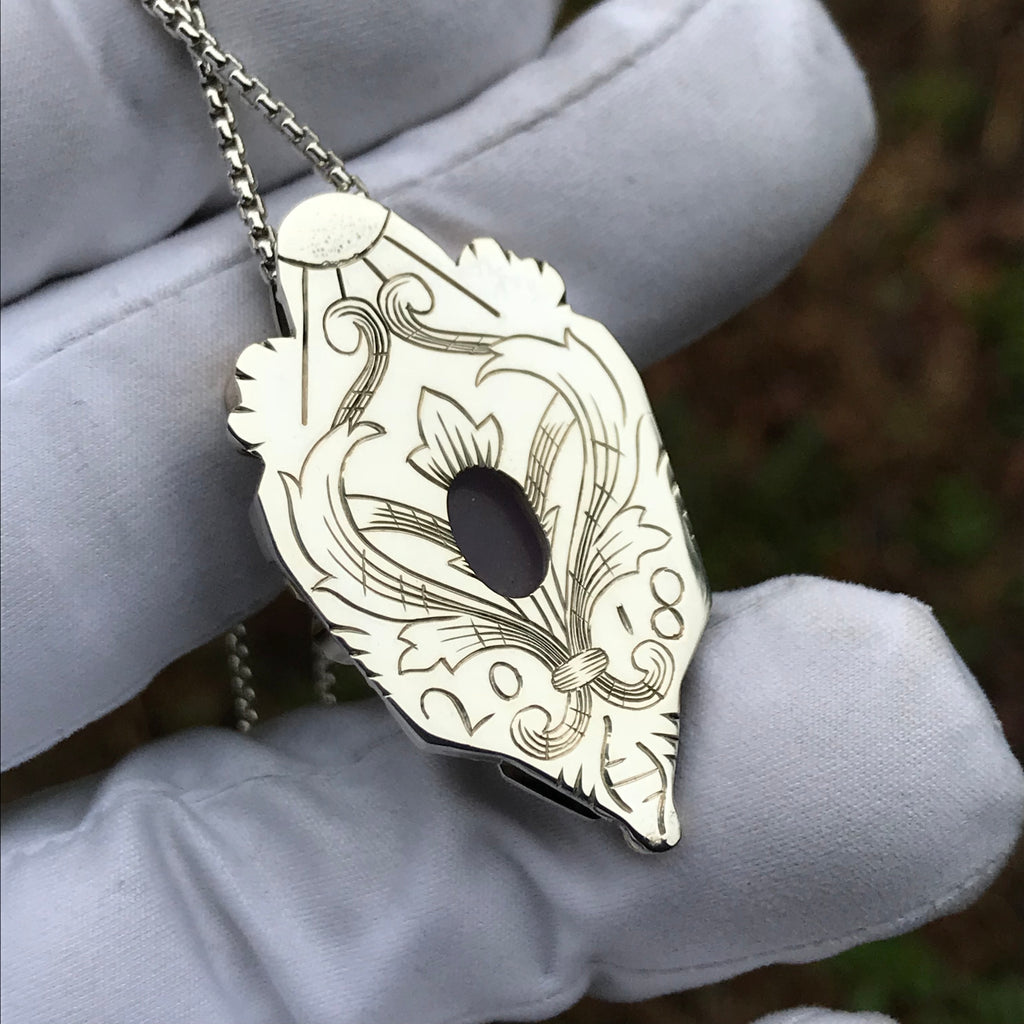 $2,150.00
$0.00
Agate "Holly Blue" / paraiba Tourmaline / spinel / sapphire / tsavorite garnet
100% handmade by me in Asheville NC!
Features an incredible "Holly Blue" Chalcedony cabochon from Oregon. This is the finest quality purple/Blue Chalcedony in the world. 100% natural with no treatments!
Accented wirh 2 AAA paraiba Tourmaline gemstones from Brazil, 3 pink/purple sapphires, 3 AAA tanzanites, and a 6mm pink Spinel from Burma. 
Constructed using 18k gold, 14k gold, and silver. I'm very proud of this piece! 
Come with your choice of 24 or 30 inch chain 
Back hand engraved with ornamental scroll work with DNA logo signature and year. 
Measures: 1.75 by 1.0 inches