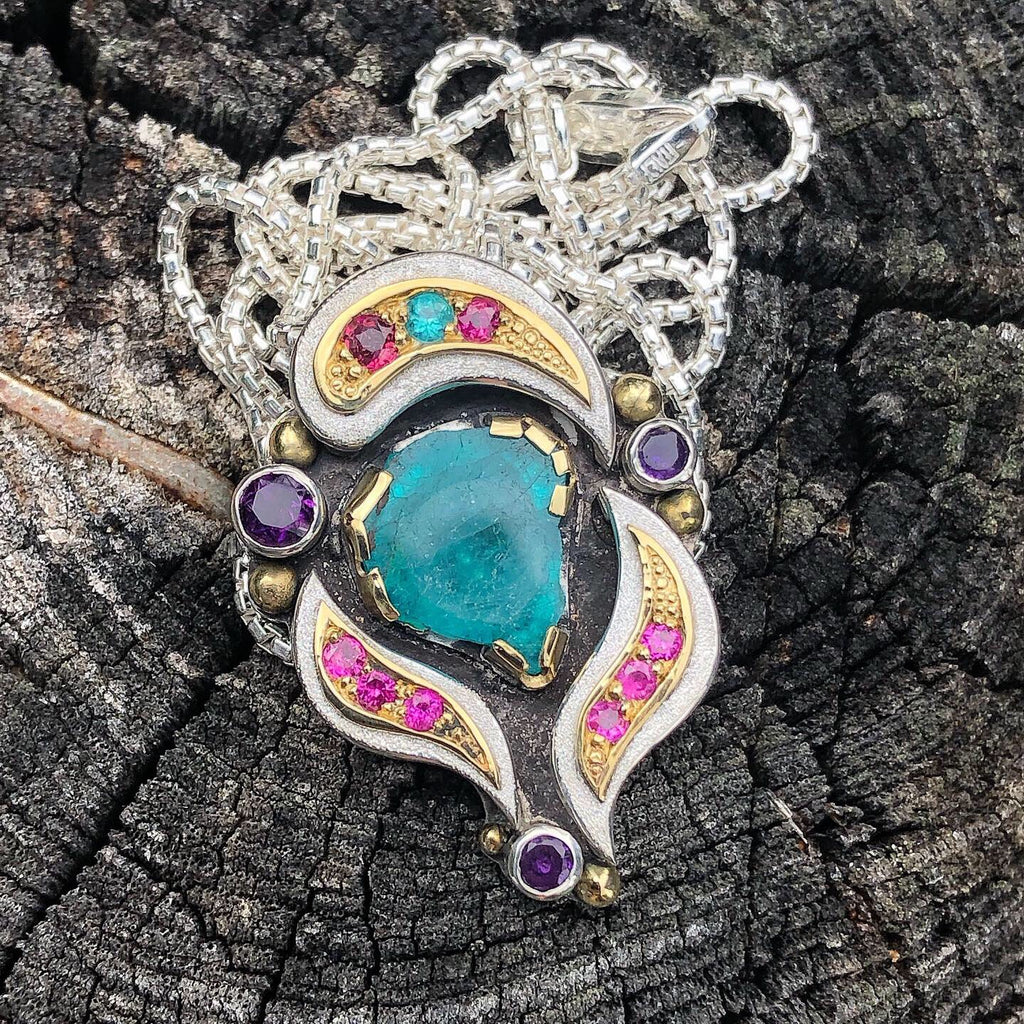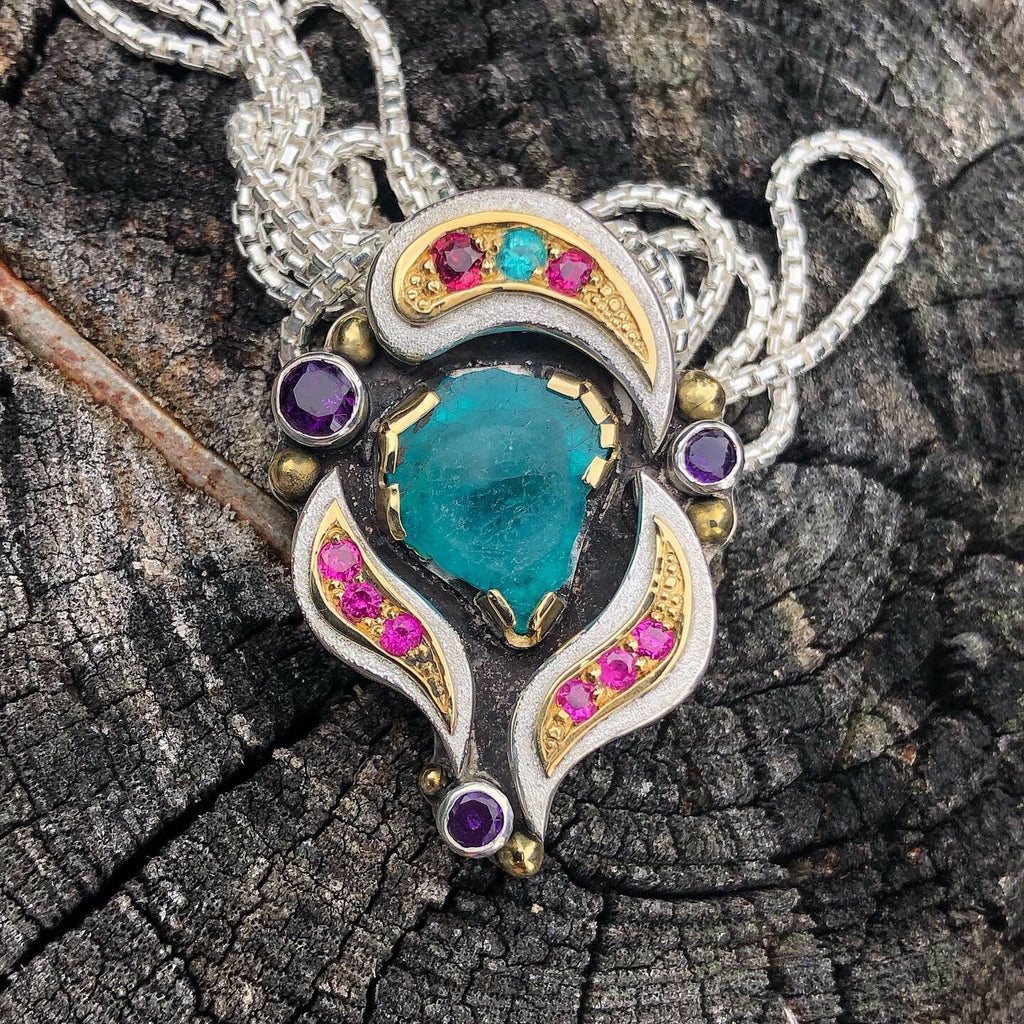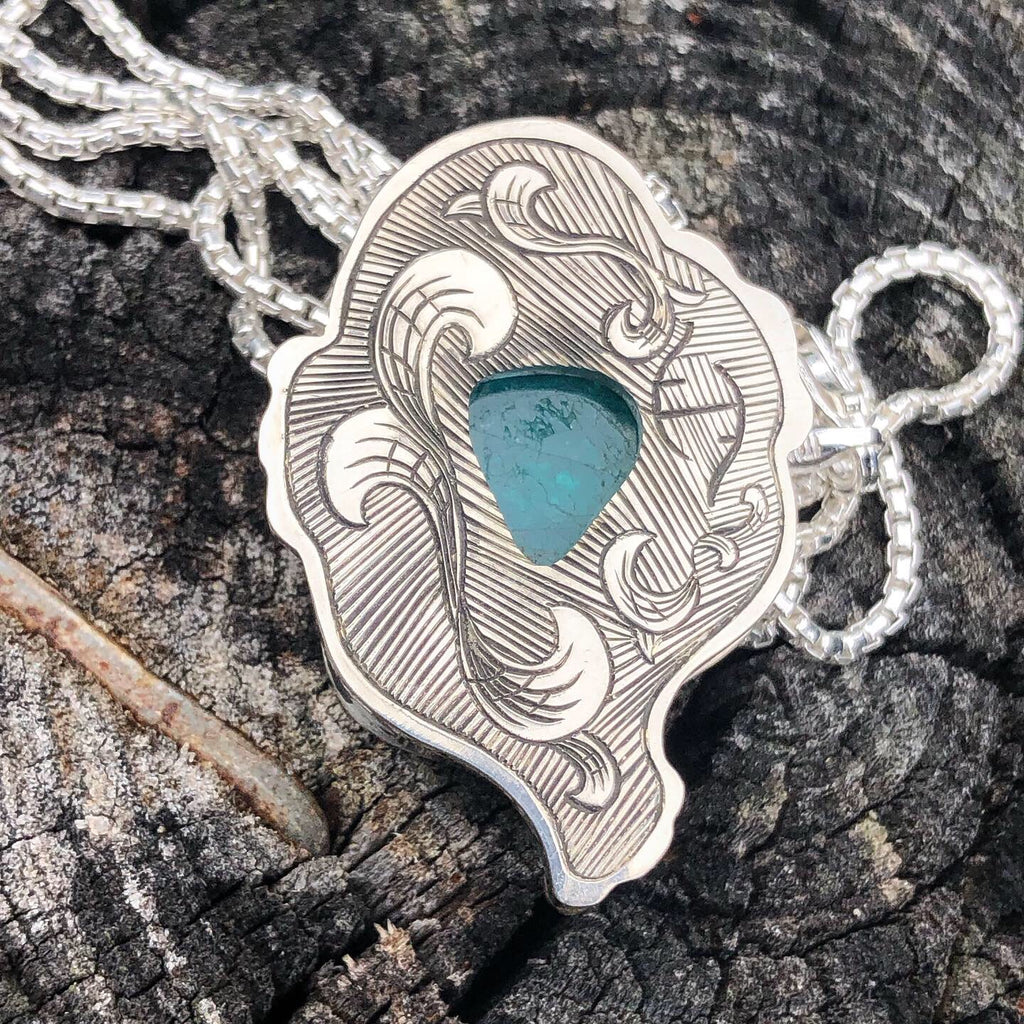 $1,600.00
$1,800.00
Heart of Batalha- paraiba tourmaline, pink sapphire and amethyst
100% handmade by me in Asheville NC
hand fabricated in sterling silver and 18k yellow gold. Features a stunning 3.39 carat Brazilian Paraiba tourmaline slice (Batalha 1989 original discovery) vivid pink sapphires, amethyst and a nice faceted paraiba mixed in! 
Measures: 
Hand engraved free hand scrolls with lined background. 
Comes with your choice of 18, 24 or 30 inch chain. Please specify when ordering.