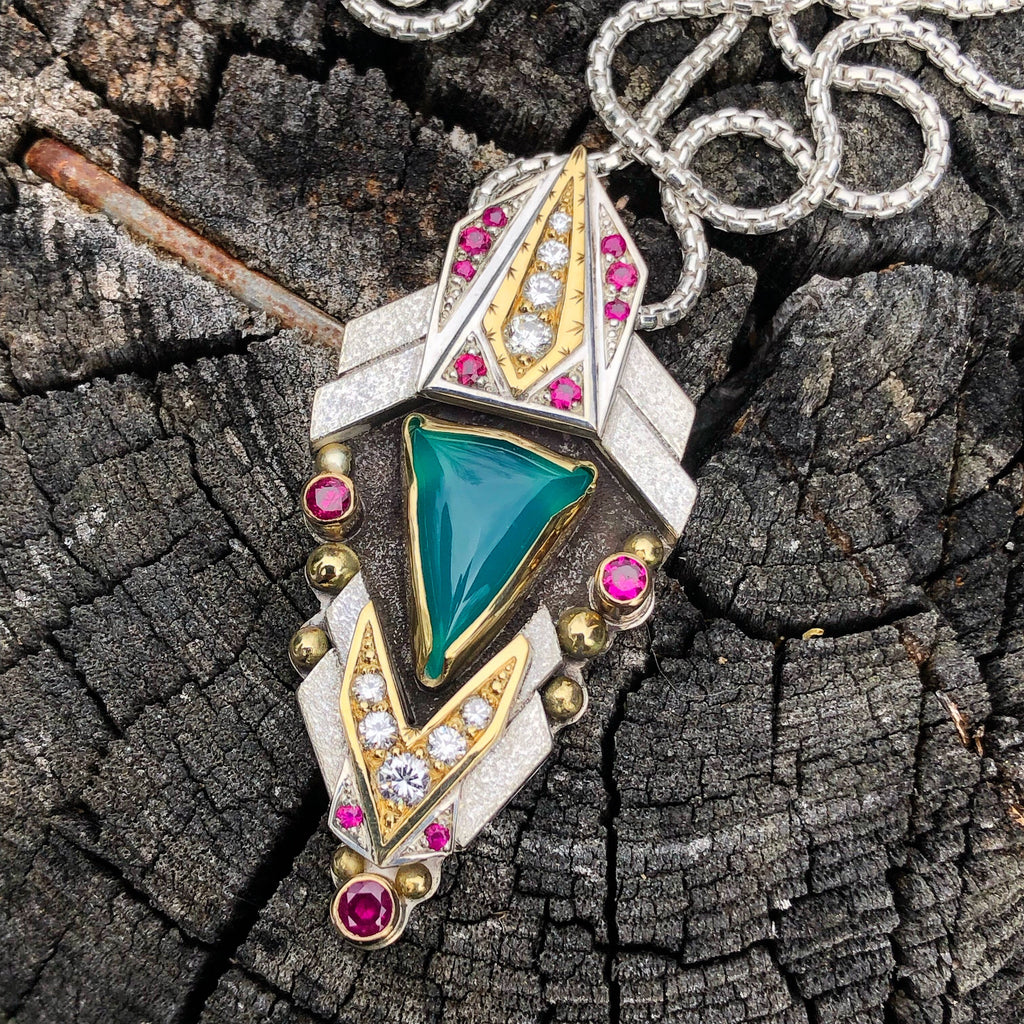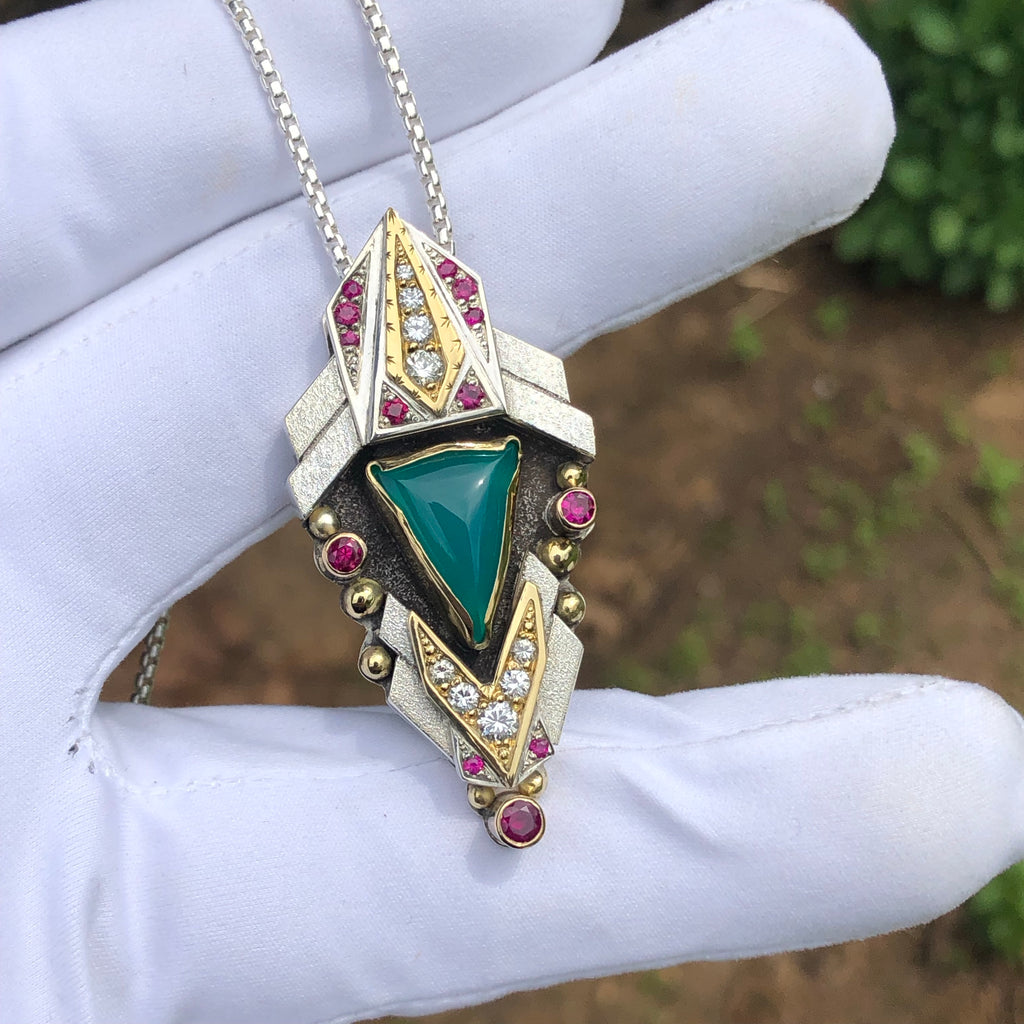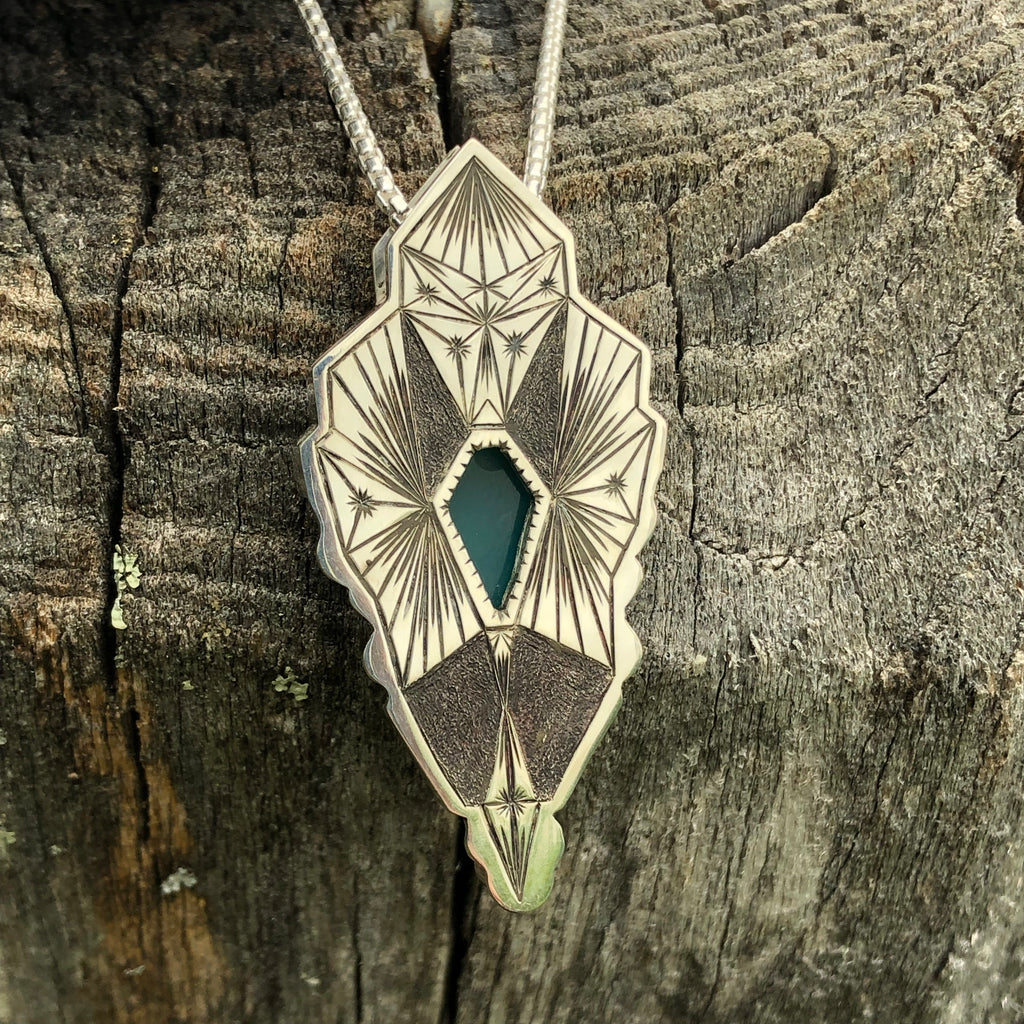 $2,700.00
$3,700.00
Gem silica, white diamond, and ruby talisman
Completely handmade by me. All stone setting, metal fabrication and engraving. 
Constructed using 18k yellow gold, 14k yellow gold, and silver. Featuring a stunning gem silica cabochon from the Dominion mine in Arizona- weighing in at just below 6 carats this is a very impressive stone with color that will take your breath away. Accented with graduating colorless diamonds and top color rubies. 
Original hand engraving designed by me on the backside. 
 Measures: 2" by 1"
Your choice of 18, 24 or 30" chain