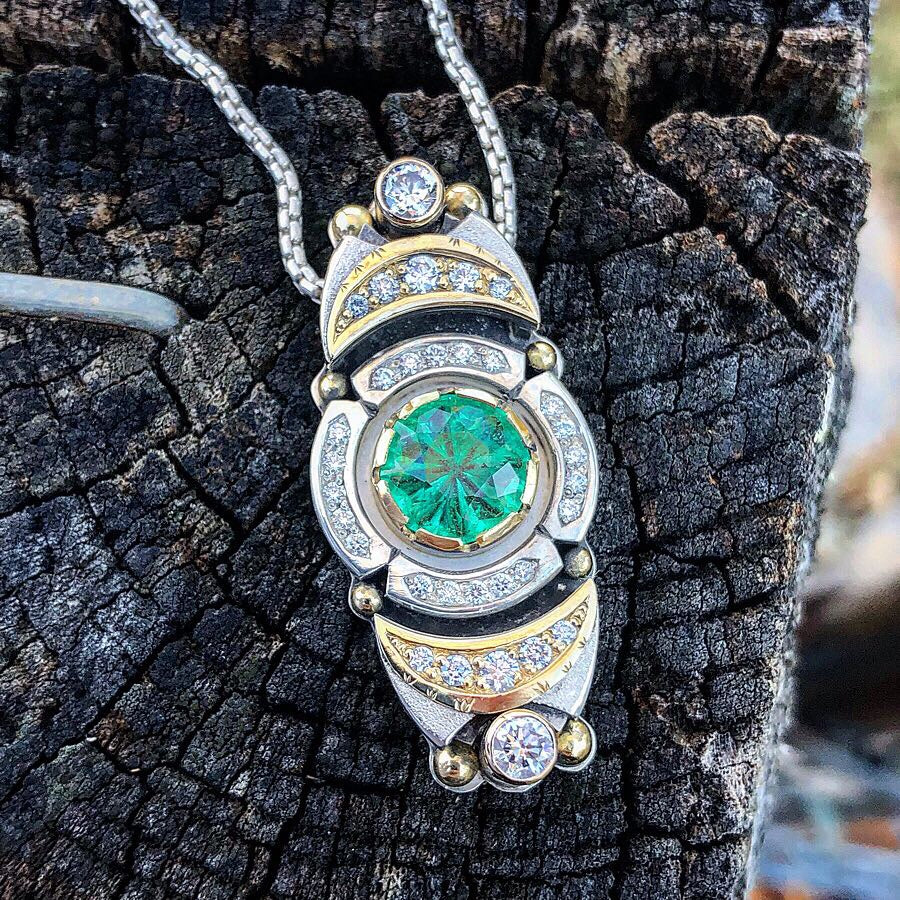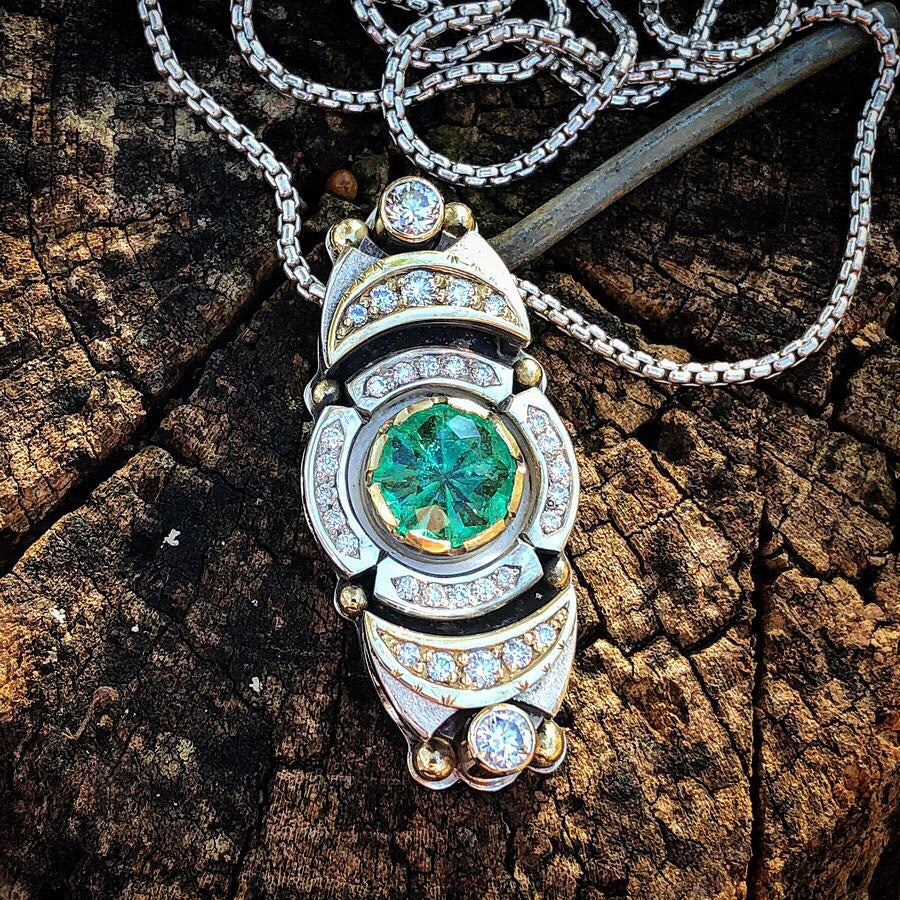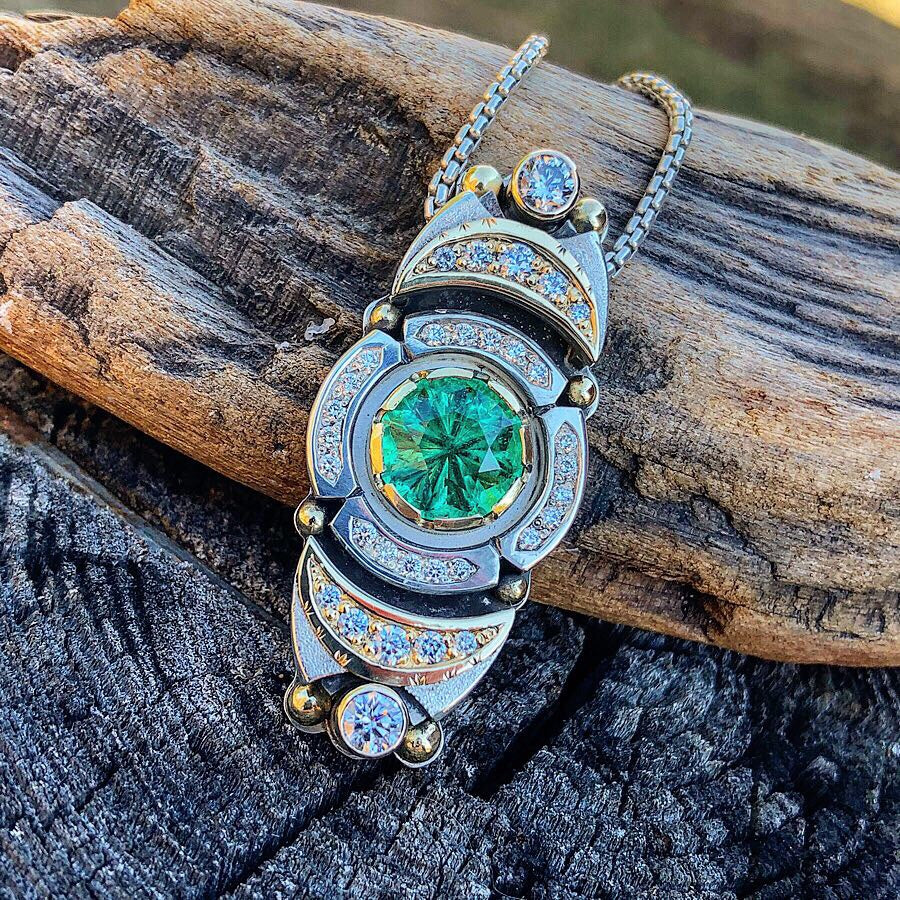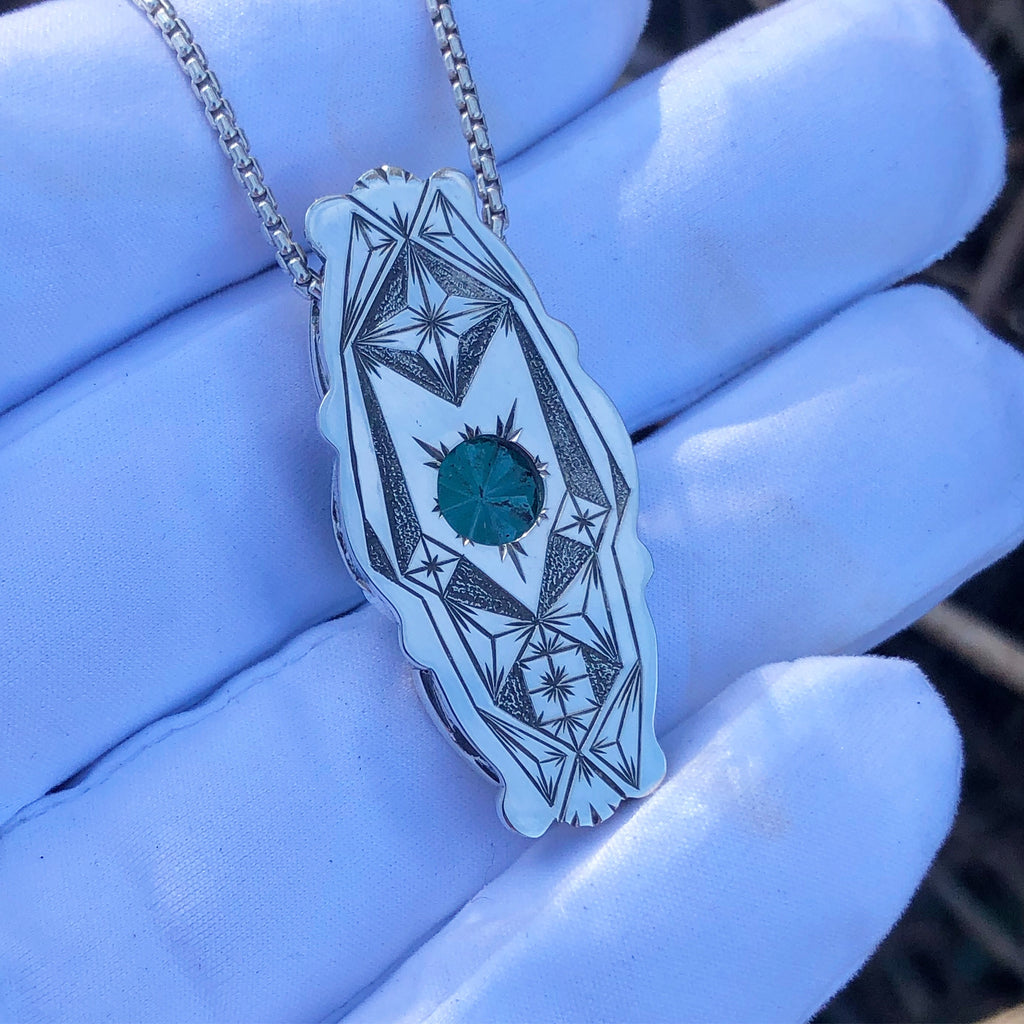 $7,500.00
$8,500.00
Gaia's Light - Alchemy Series Talisman- emerald // white diamond
100% hand fabricated by me in Asheville NC- 
Each piece in the Alchemy Series was handcrafted with intention and has been attuned to a specific frequency and function. Gemstones carry unique vibrations which allow them to transmute negative internal and auric energies, offering multilayered support for those persons on a healing journey. Intention was laced throughout the entire creation process, with specific attention to the interaction of gemstone healing properties, color, and geometries. 
Features an extremely fine Emerald fantasy cut by Kevin Green of Spectra Minerals. 2.68 carats with no treatment or Oil. Very hard to come by untreated emeralds. This is a new find from Ethiopia. 
Accented with 38 white diamonds. Si-vs quality. 1.5-4mm in size. Approx 1.5tcw. 
Hand engraved sides, and back. Original one of a kind design by me. 
Includes a chain of your choice- 20,  24, or 30 inch
measures: 1.65x 0.75 inches