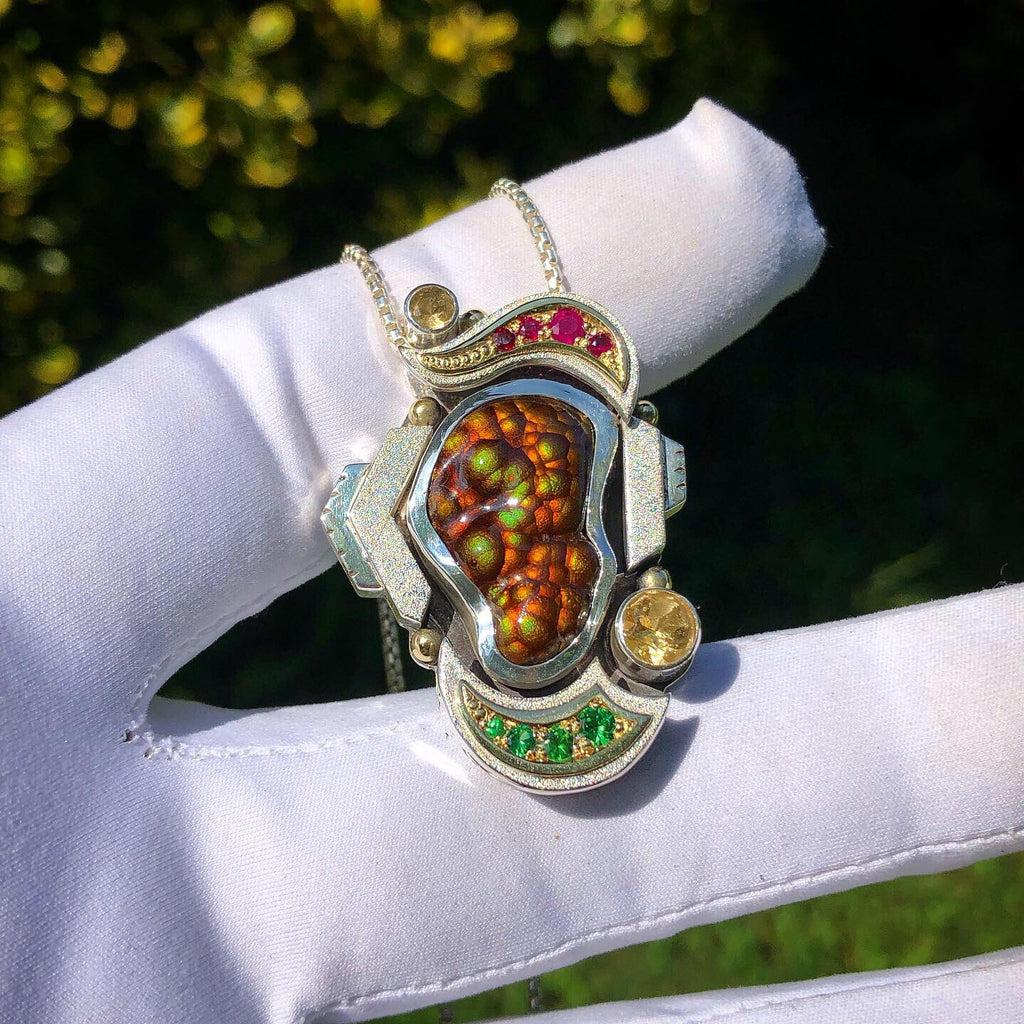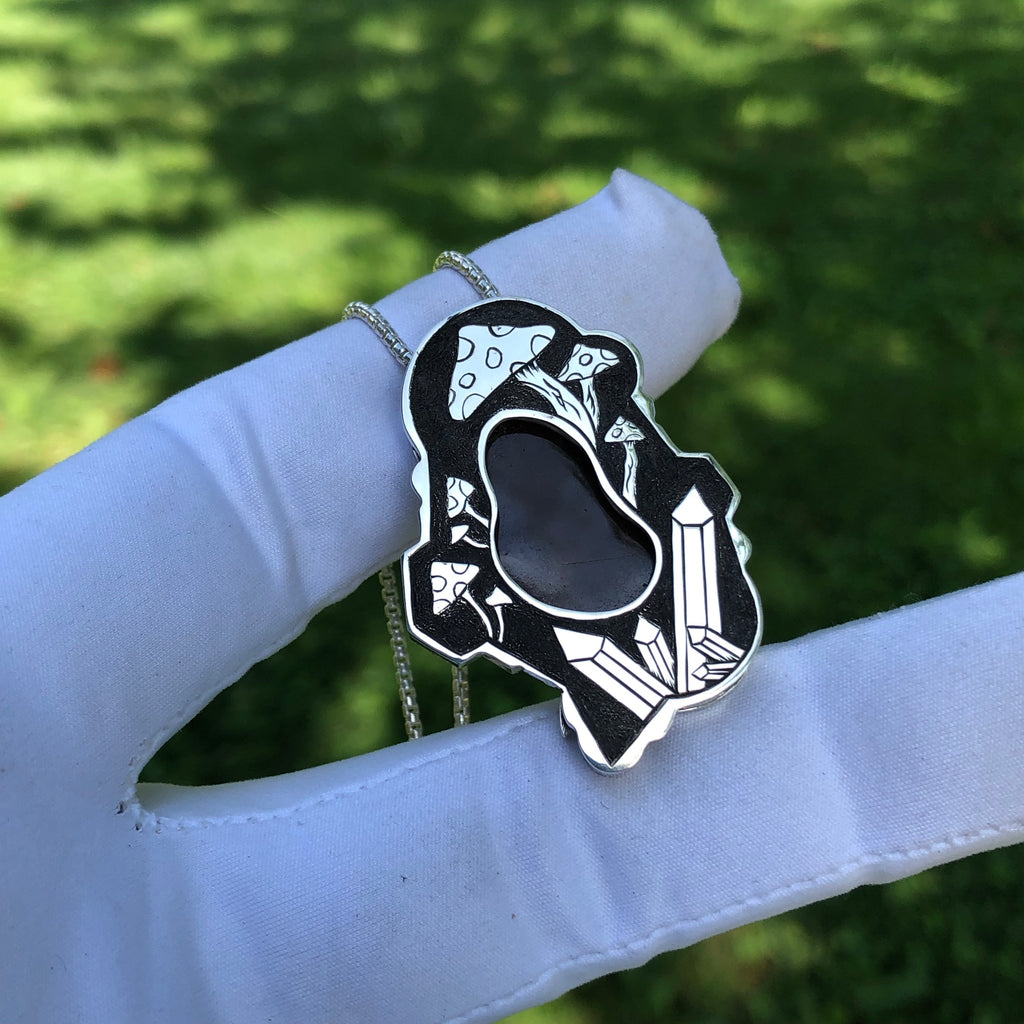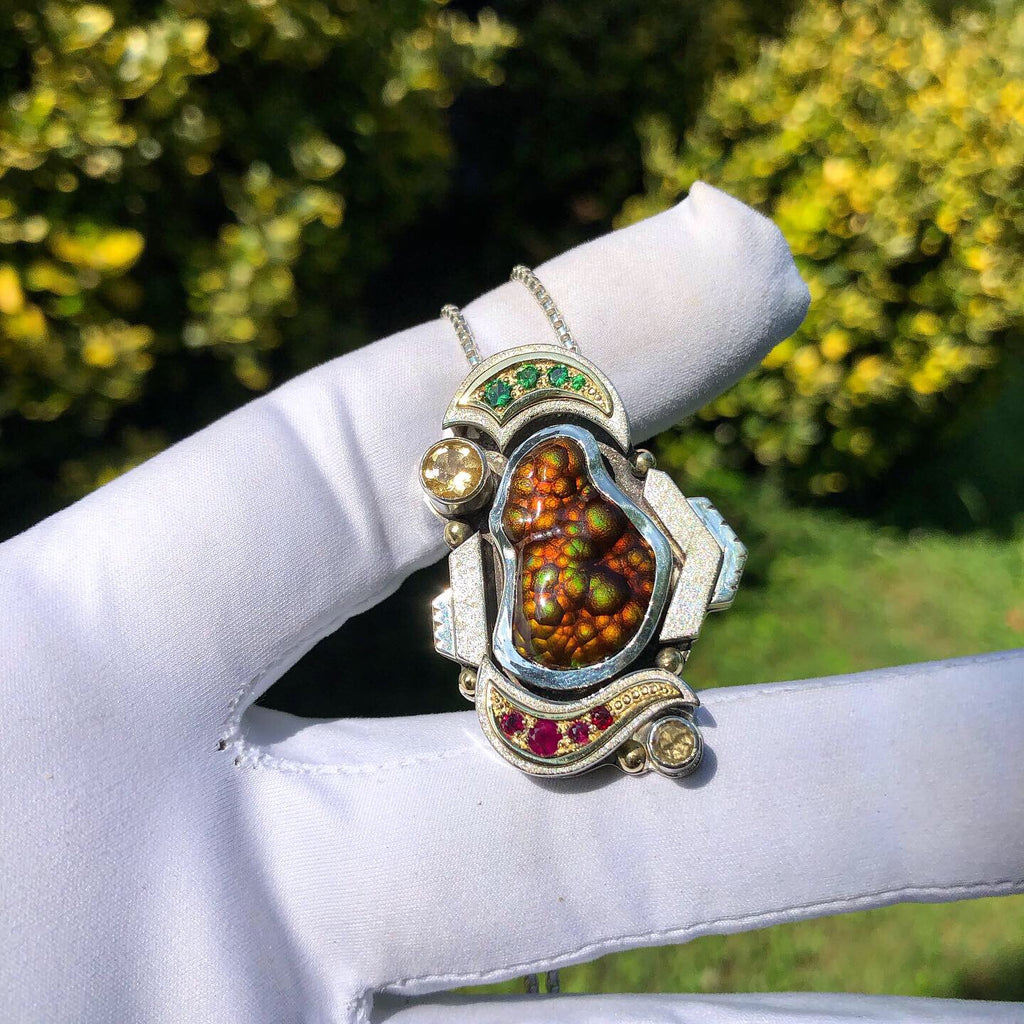 $2,000.00
$0.00
Fire agate pendant
Designed, fabricated, set, and engraved by hand in Asheville, NC.
Features a top quality bubbly fire agate from Deer Creek. This stoke was cut by a talented artist named Eric Bulger- accented with tsavorite garnets, citrine, and African rubies. Constructed using 18k yellow gold and sterling silver. 
I engraved some quartz crystals and mushrooms on the back. I hope you all dig it! This pendant can hang from either direction as well depending on your taste. 
Please specify chain length when ordering. 
Measures: 1.65 x 1.25 inches.