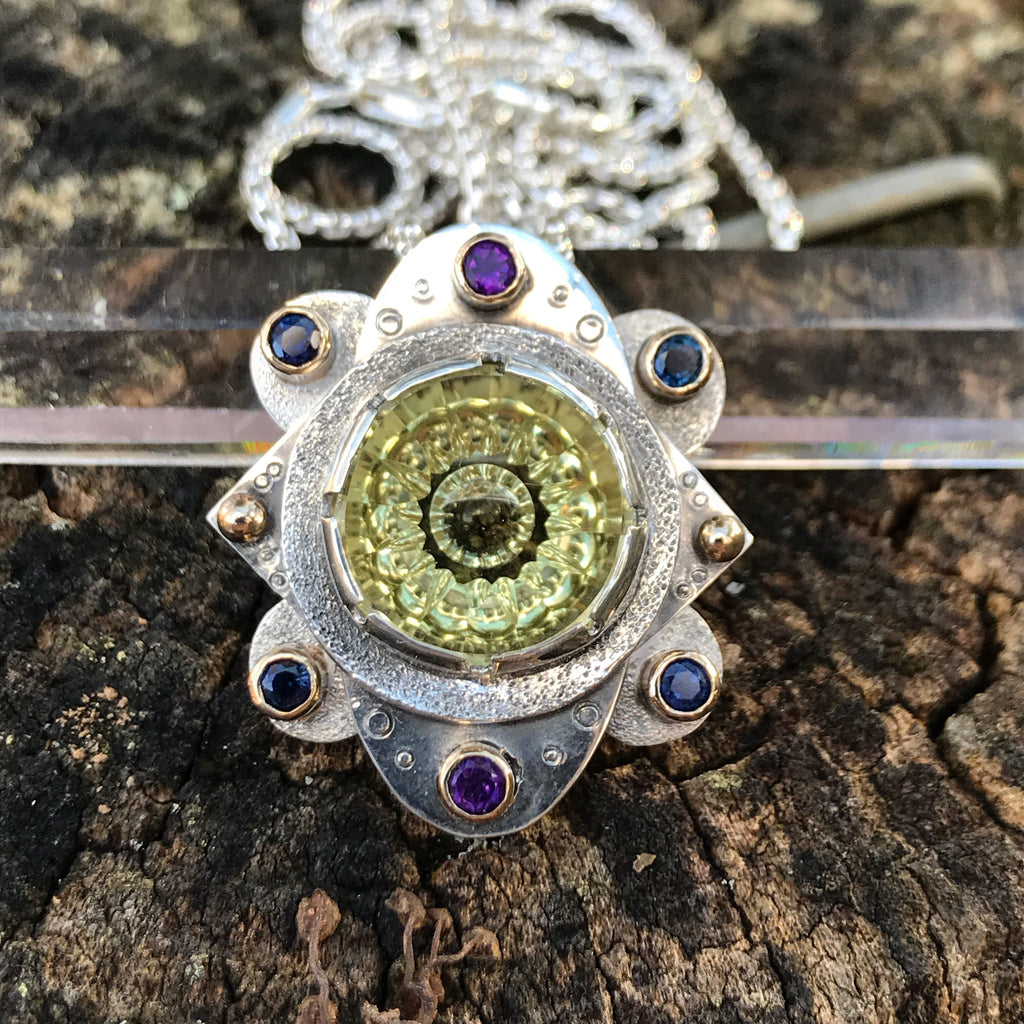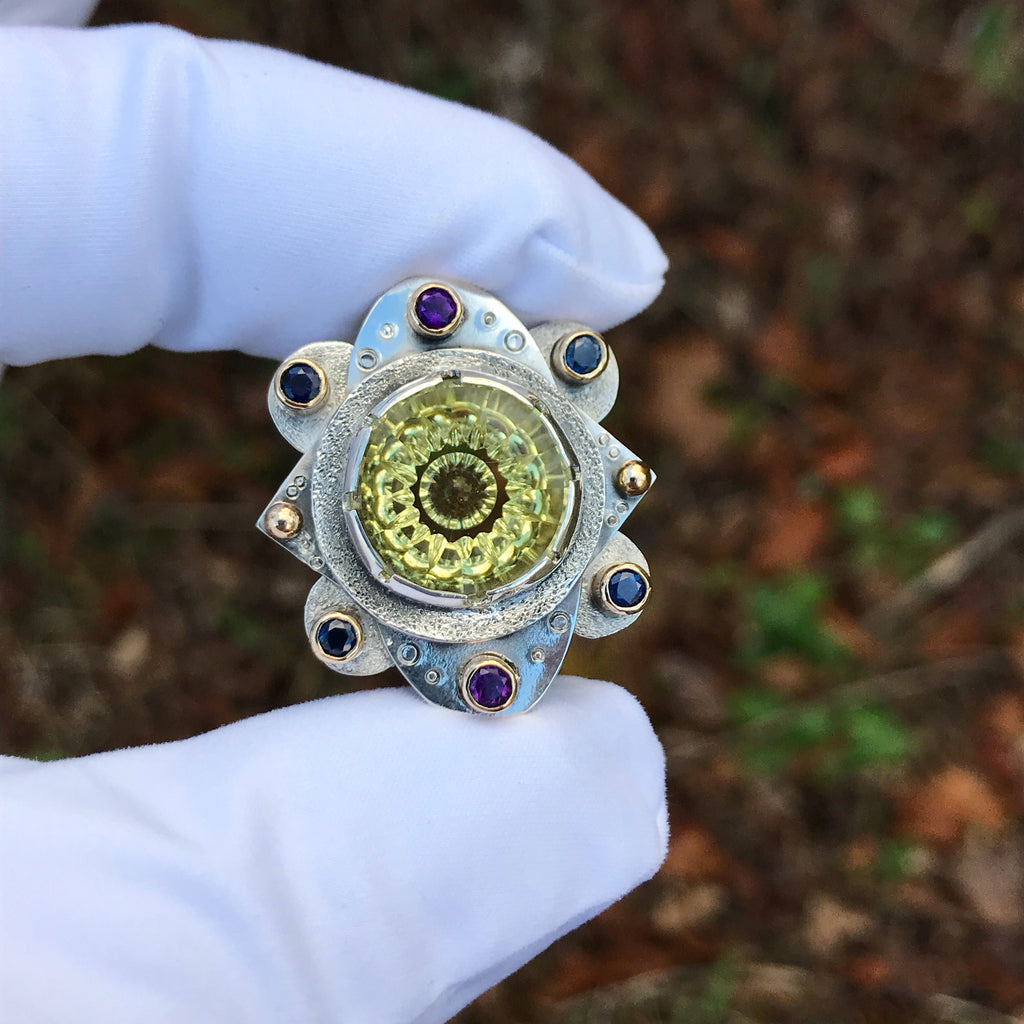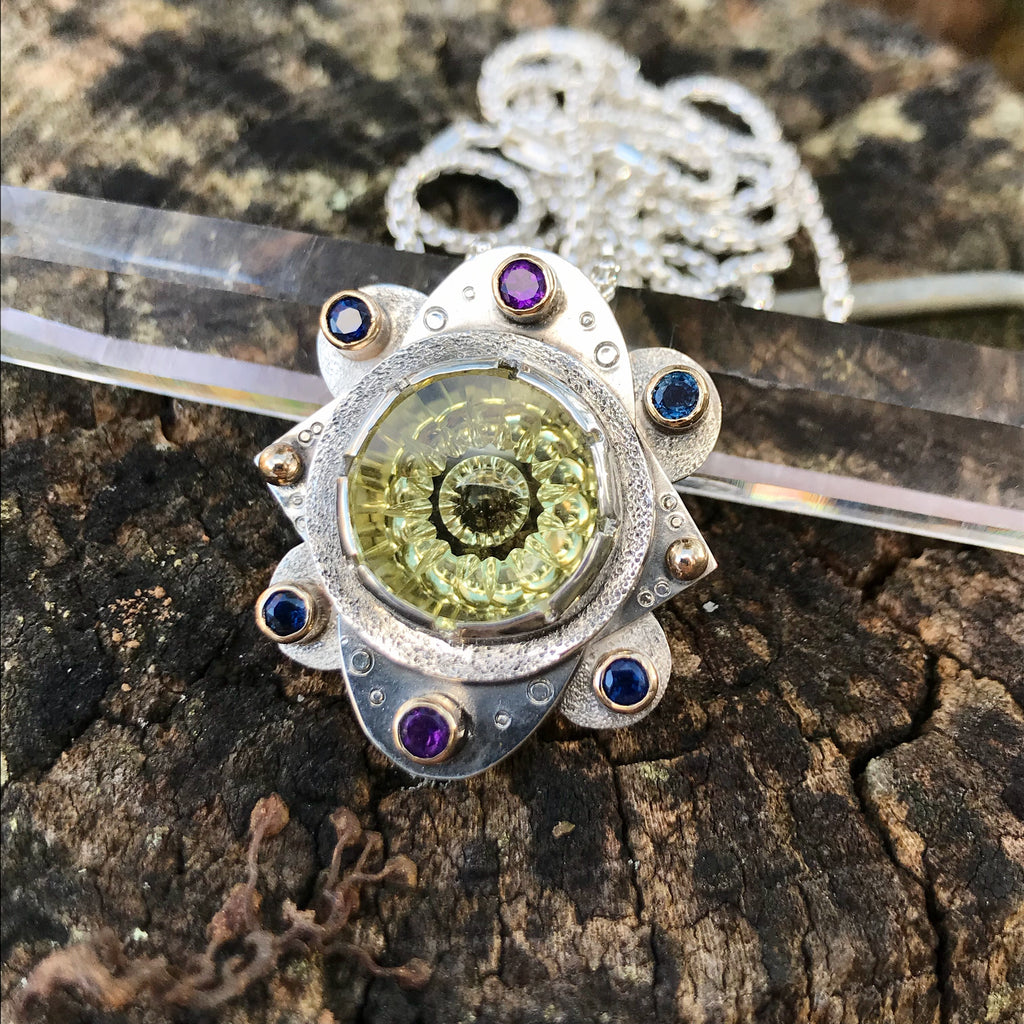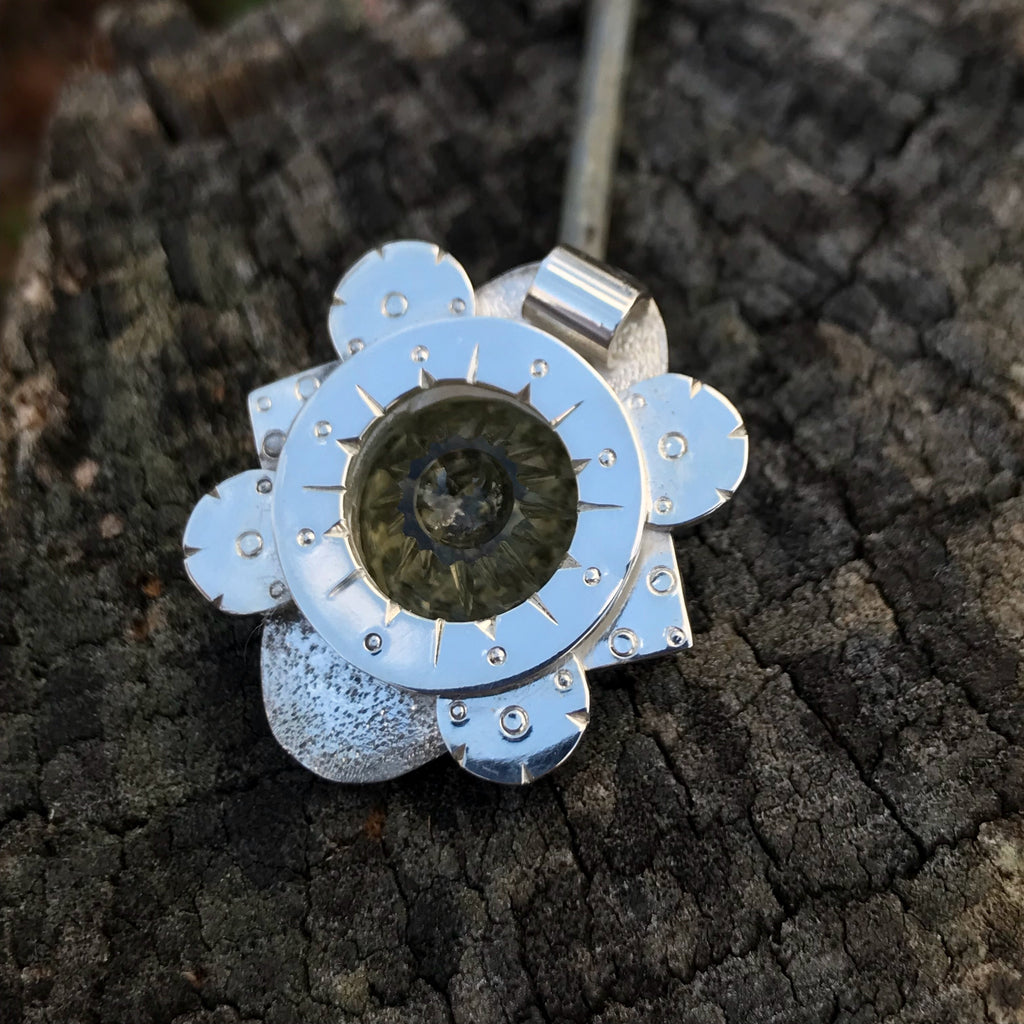 $1,000.00
$1,300.00
Fantasy cut citrine Mandala with amethyst and sapphires
100% hand fabricated by me in Asheville NC
The mandala series is growing! This is Number 11 in the ongoing series. There will only be 22 ever made so we are officially halfway there! 
Featuring a mesmerizing wheel style cut citrine with amazing lemony color. This gem is cut with a large flat table and has great optical effects! Accented with 4 rich blue sapphire and 2 royal amethyst- set in a mix of sterling silver and 14k yellow gold. 
*This lemon quartz was cut in Brazil, I do not have the name of the artist**
Hand engeaved simply to accent the citrine with textured surfaces throughout. 
Measures: 1.25 x 1.05 inches 
comez with your choice of 24 or 30 inch chain