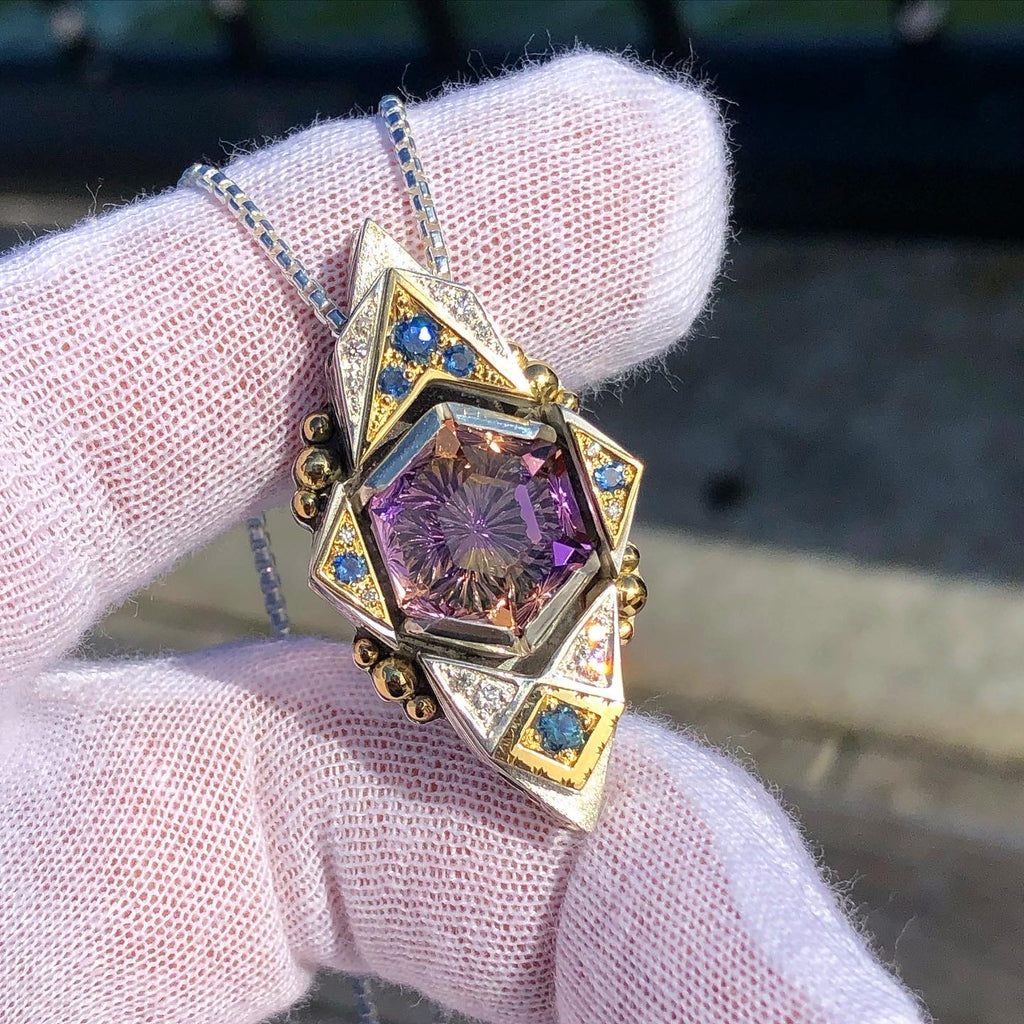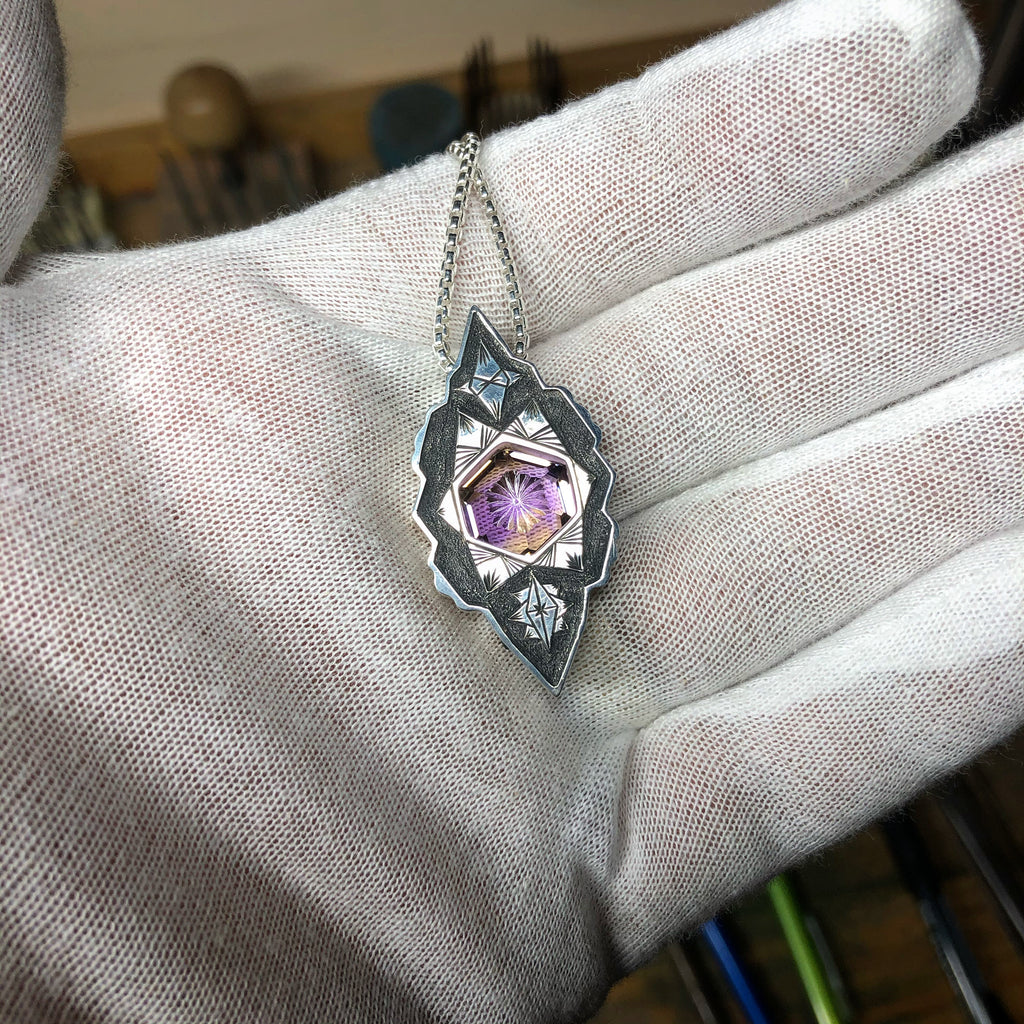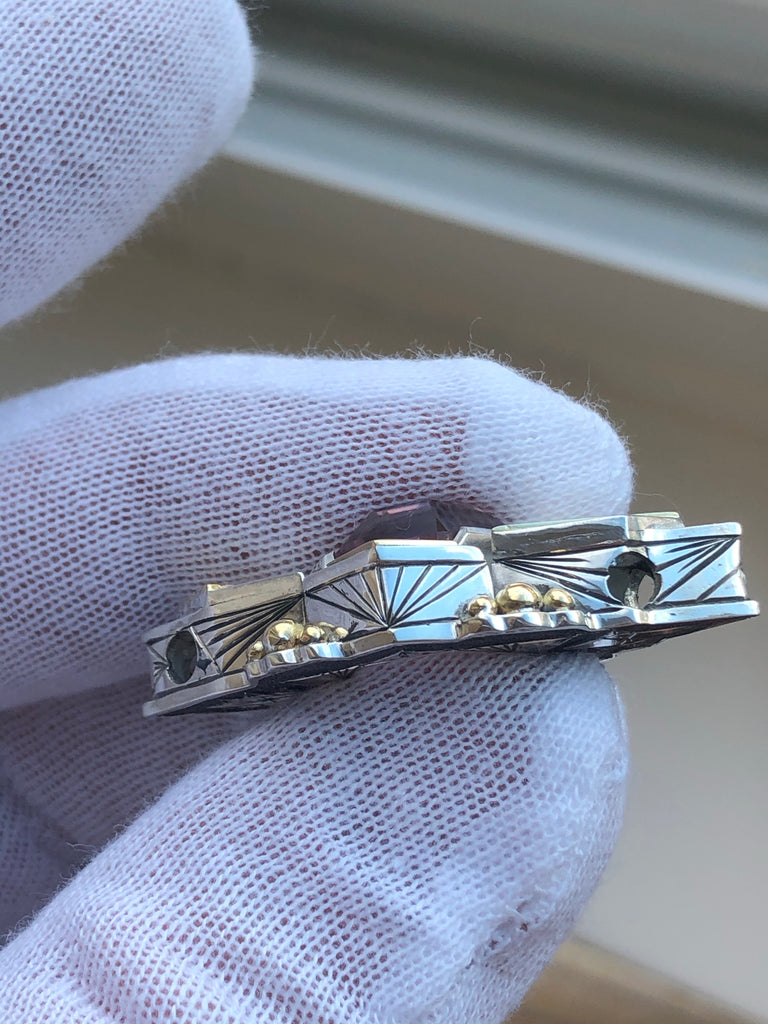 $2,300.00
$3,000.00
"Estrella Sagrada" aka Sacred Star - ametrine, white diamonds, Montana sapphires
I am extremely excited to share this creation with you! Thank you for taking the time to view my art- I have always been enamored by the skies and the stars. Something about the constellations has always spoken to me as an artist. I felt I was time to do a pendant inspired by the star. I named this one "Estrella Sagrada" which is Sacred Star in Spanish. 

100% designed, fabricated, engraved, set, and finished in house- in my shop outside of Asheville, NC. Absolutely no CAD design or casting on this pendant. I cut each piece by hand from sheet, wire, and stock and it is soldered together. There are at least 50 solder joints alone- 

I constructed this talisman using sterling silver and bright 18k yellow gold. 14 high quality white diamonds, 6 sapphires from el dorado bar in Montana, and a large Ametrine weighing in at 9.2 carats by Kevin Green of spectra minerals. Kevin is a local friend and fantastic gem artist. I love working with talented artists- especially local ones! 
One of a kind star inspired hand engraved backside and side work 
measures 1.6" by 1.0"
please specify chain length at checkout! 

thank you!