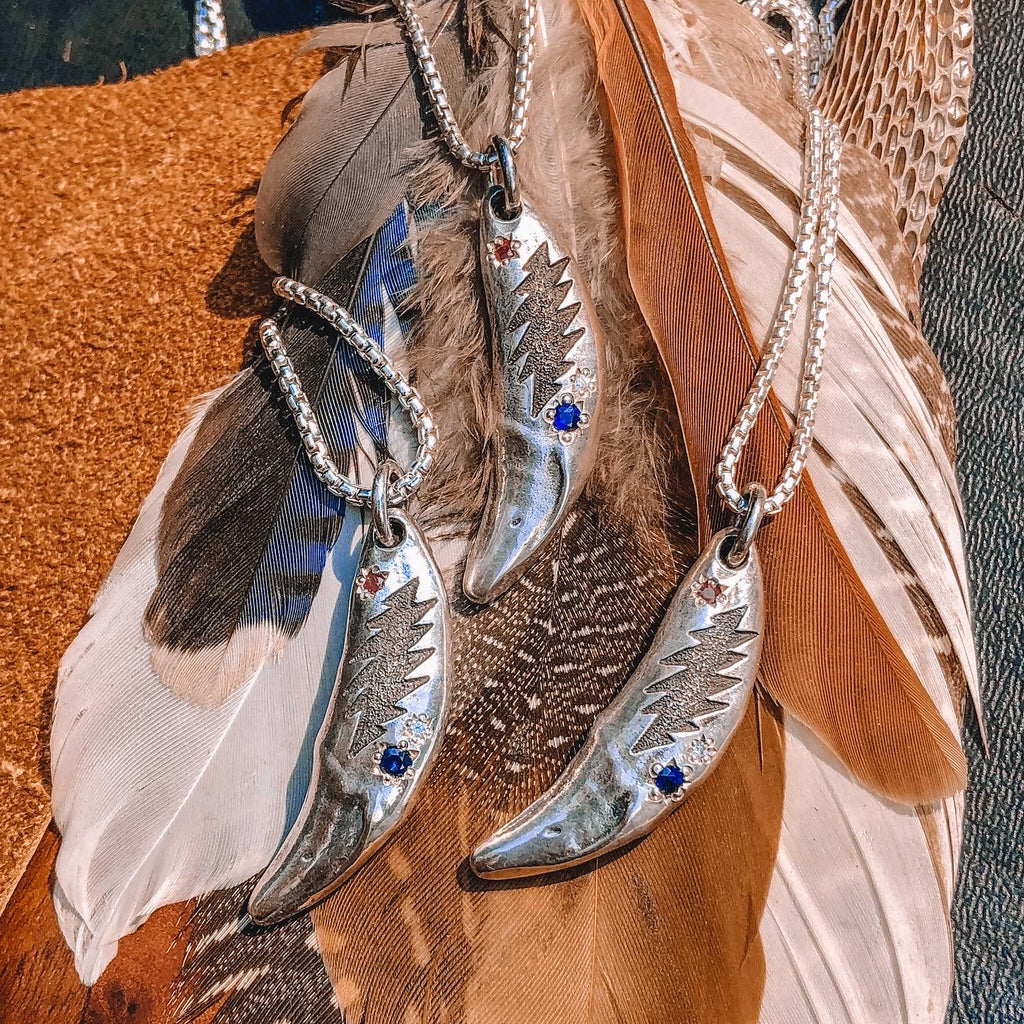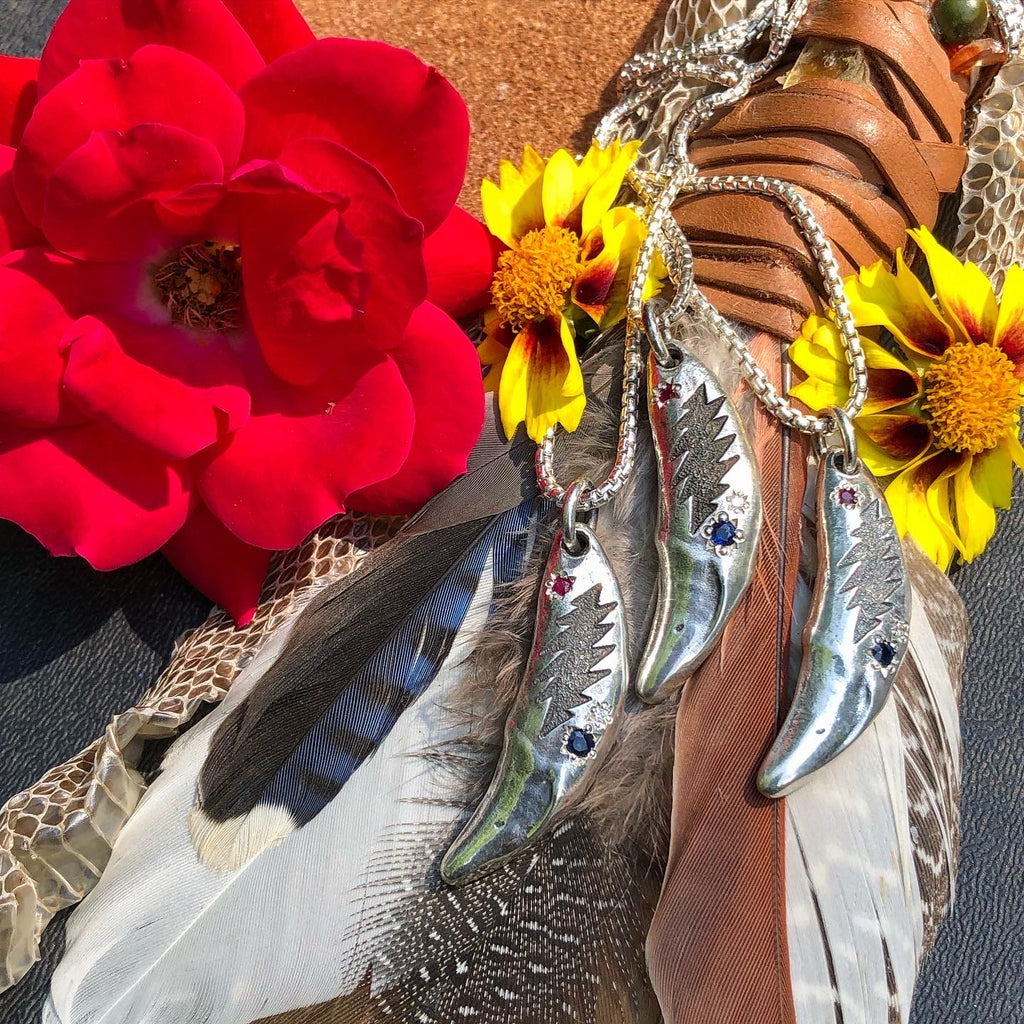 $275.00
$0.00
Dire Wolf Pendant
**PLEASE SPECIFY CHAIN LENGH WHEN ORDERING**
Really excited to share this project I've been working on for a while now! I cast a Tibetan wolf fang in sterling silver- then adorned with ruby, diamond, and blue sapphire. The 13 point bolt was engraved by hand, no laser machines or CAD. 
I have been inspired by the music of the grateful dead for as long as I can remember. I am stoked to be able to celebrate their music with these pendants. There will only be 100 of these ever made. These are not individually numbered- but they are released in batches that often sell out within just a few days. 
Measures: 1.35" long 
When you select your Dire Wolf there are 3 different chain options. I am not responsible for orders that select a chain length they do not desire. Thanks!
**please specify chain length at checkout**