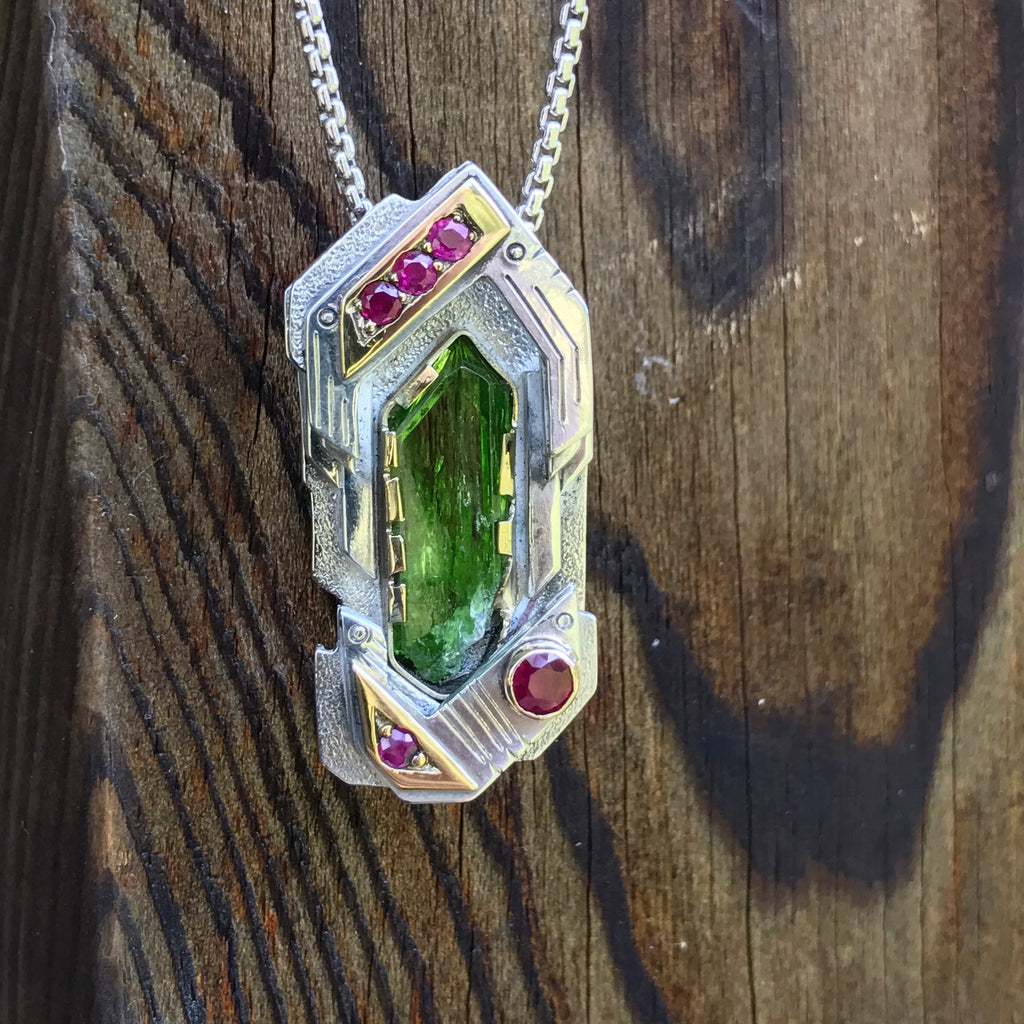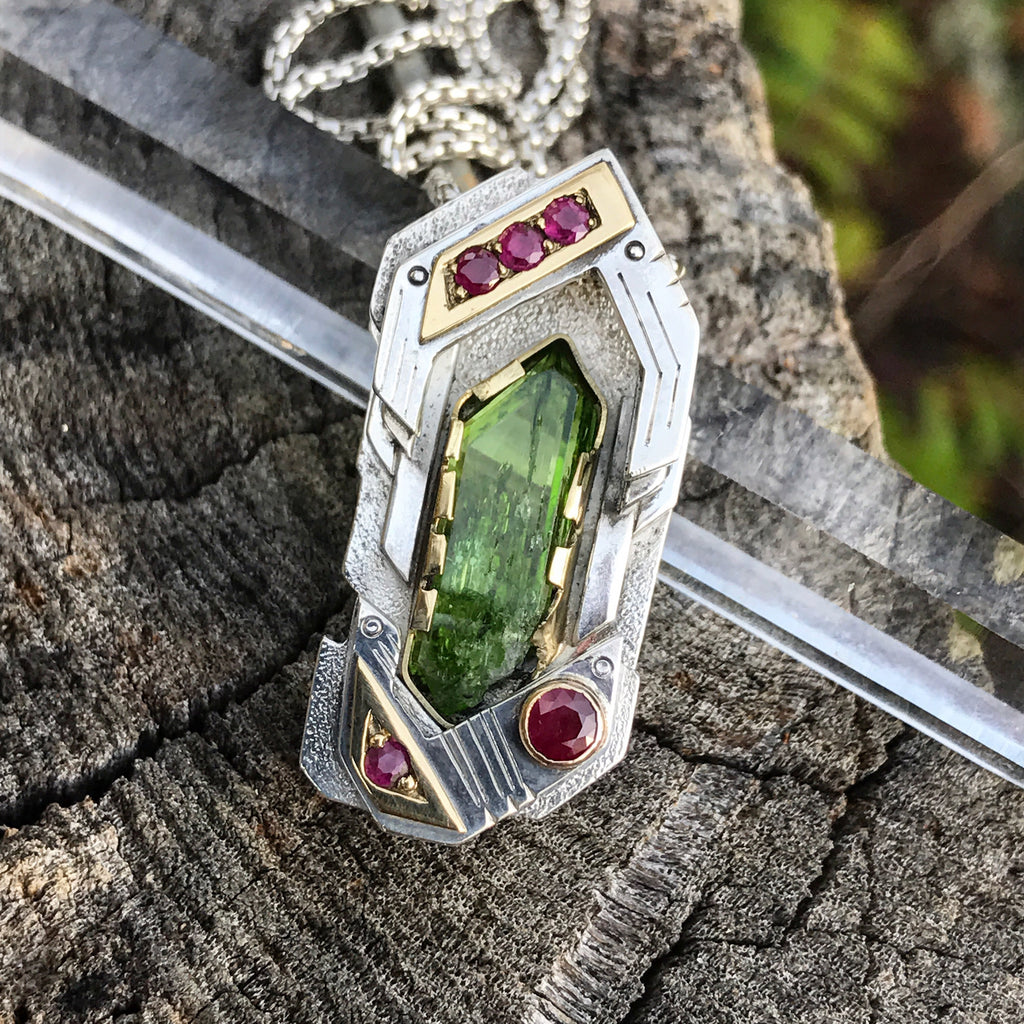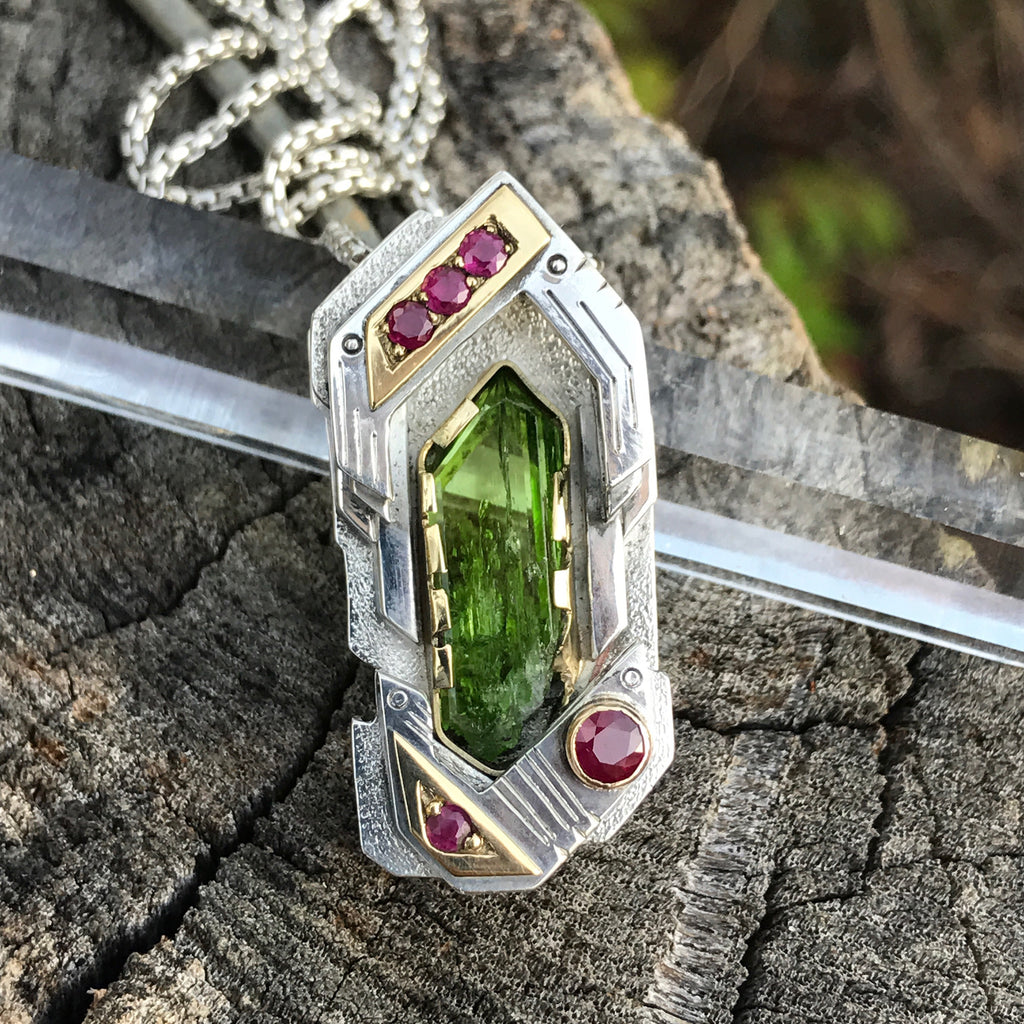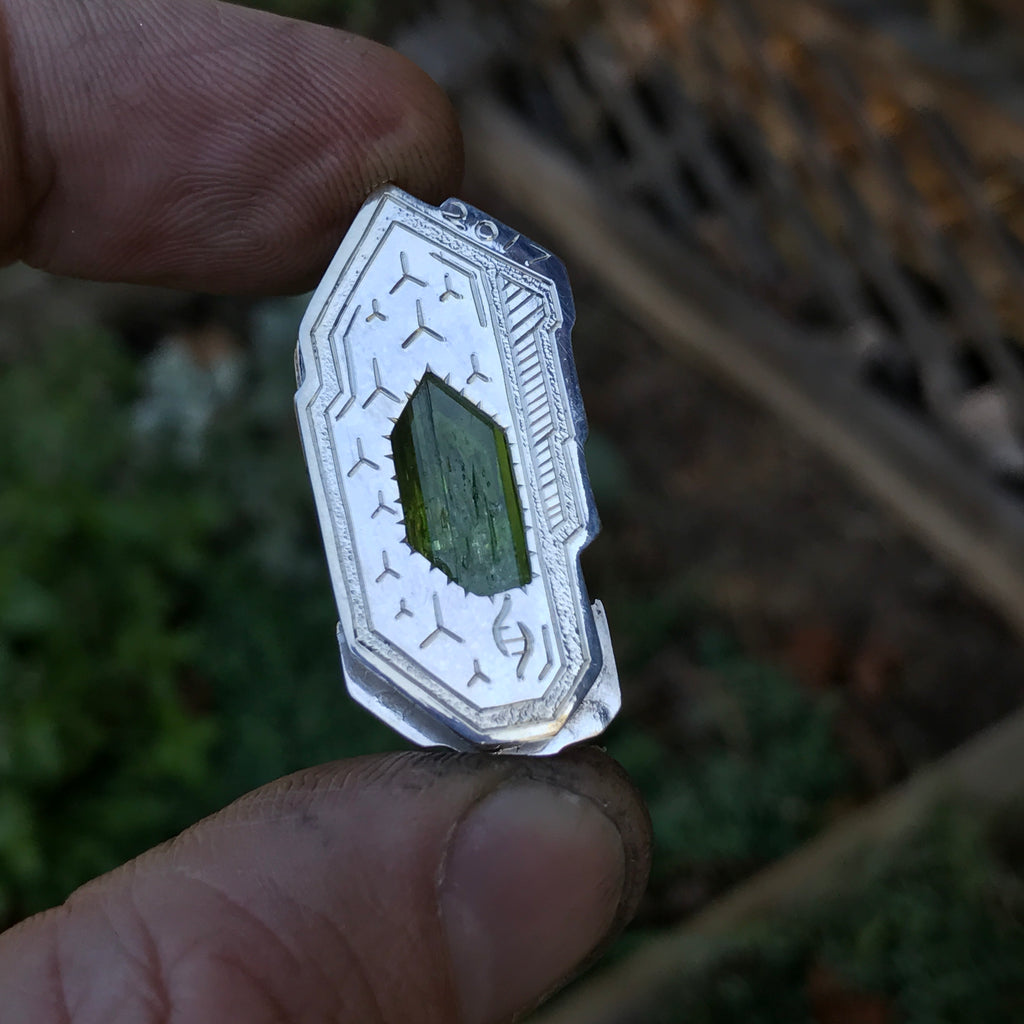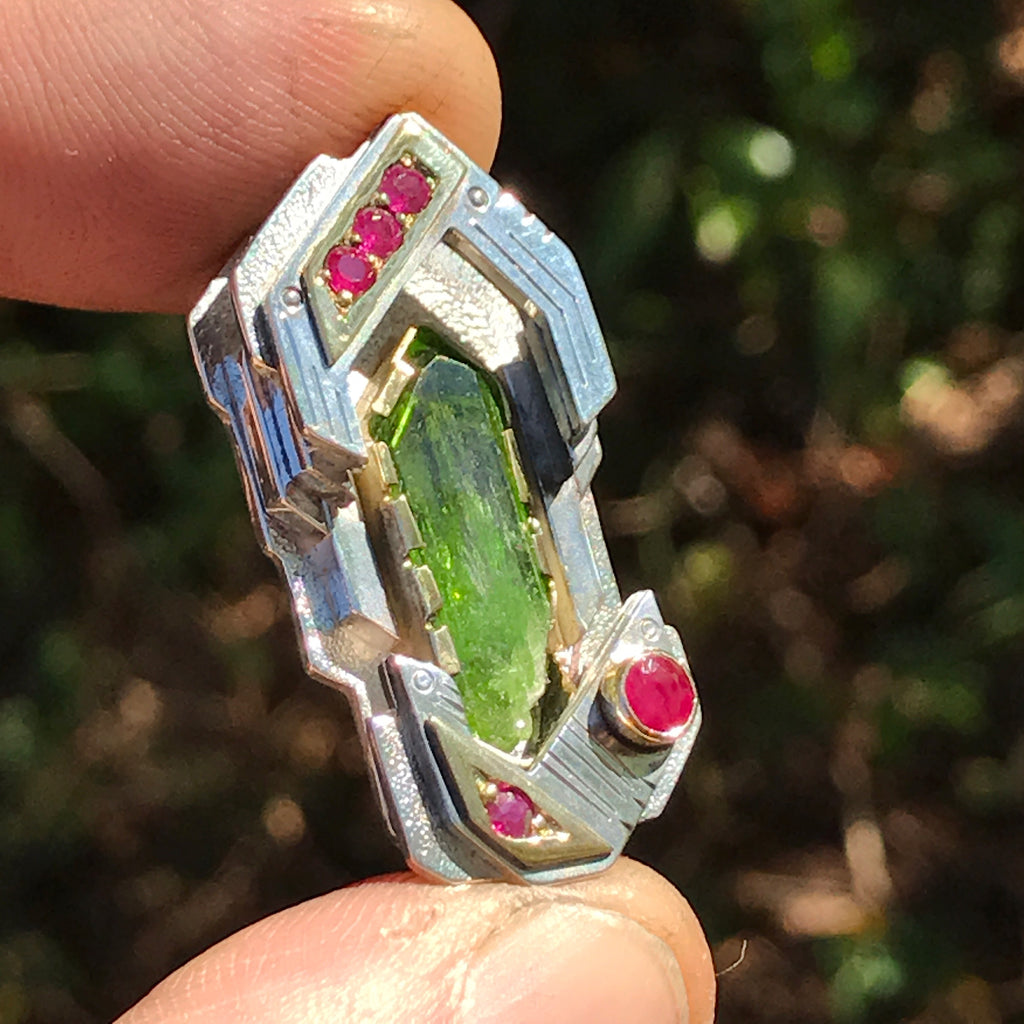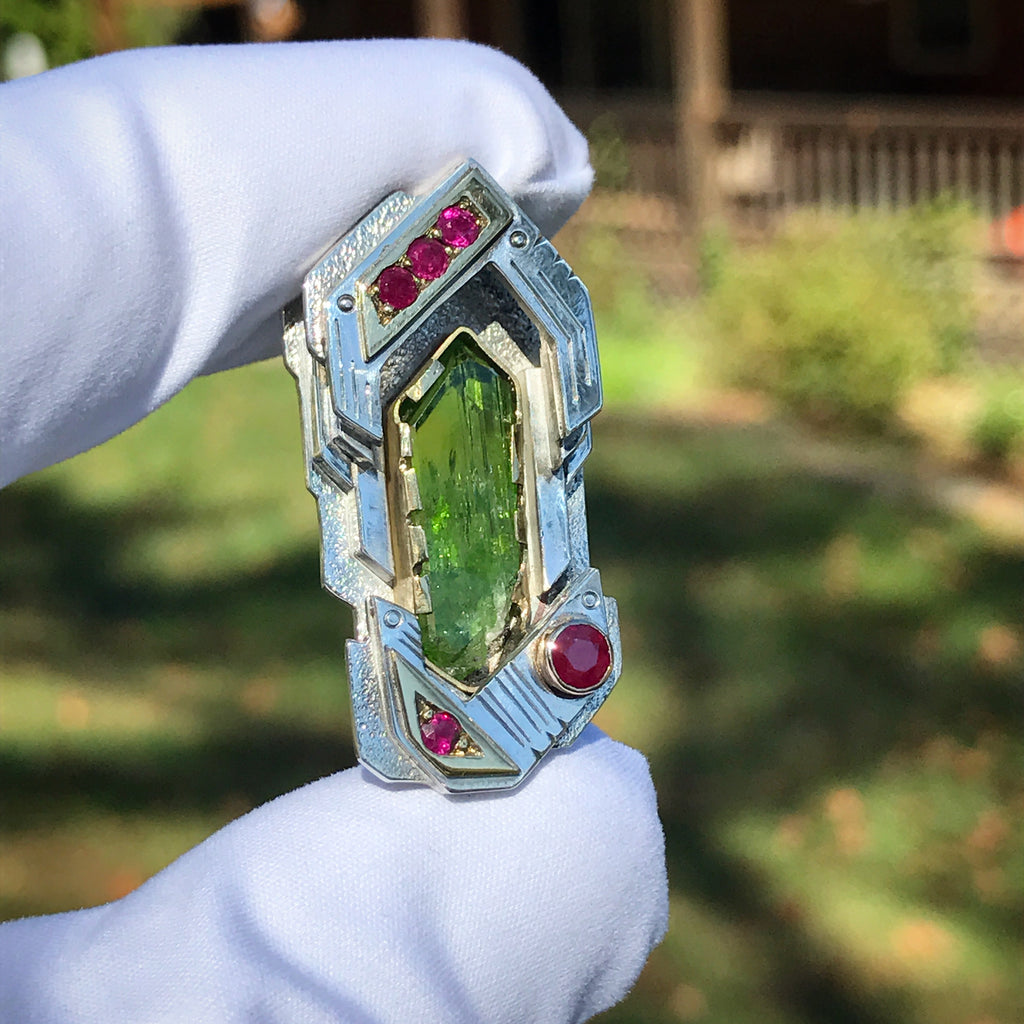 $1,800.00
$0.00
Diopside and ruby pendant
100% handmade by me in asheville, NC. 
 Constructed using sterling silver, 18 K yellow gold, and 14 K yellow gold.  
Featuring a top color  diopside crystal from Tanzania Africa. This is the best single crystal thumbnail sized discovered in January 2017. It will be featured in an upcoming book about East African minerals.  Professionally photographed by Jeffrey Scovil. Accented the stone with the five top color rubies from Africa. 
Hand engraved backside with DNA logo signature. 
Comes with your choice of 24 or 30 inch chain 
measures: 1.5 x 0.75 inches