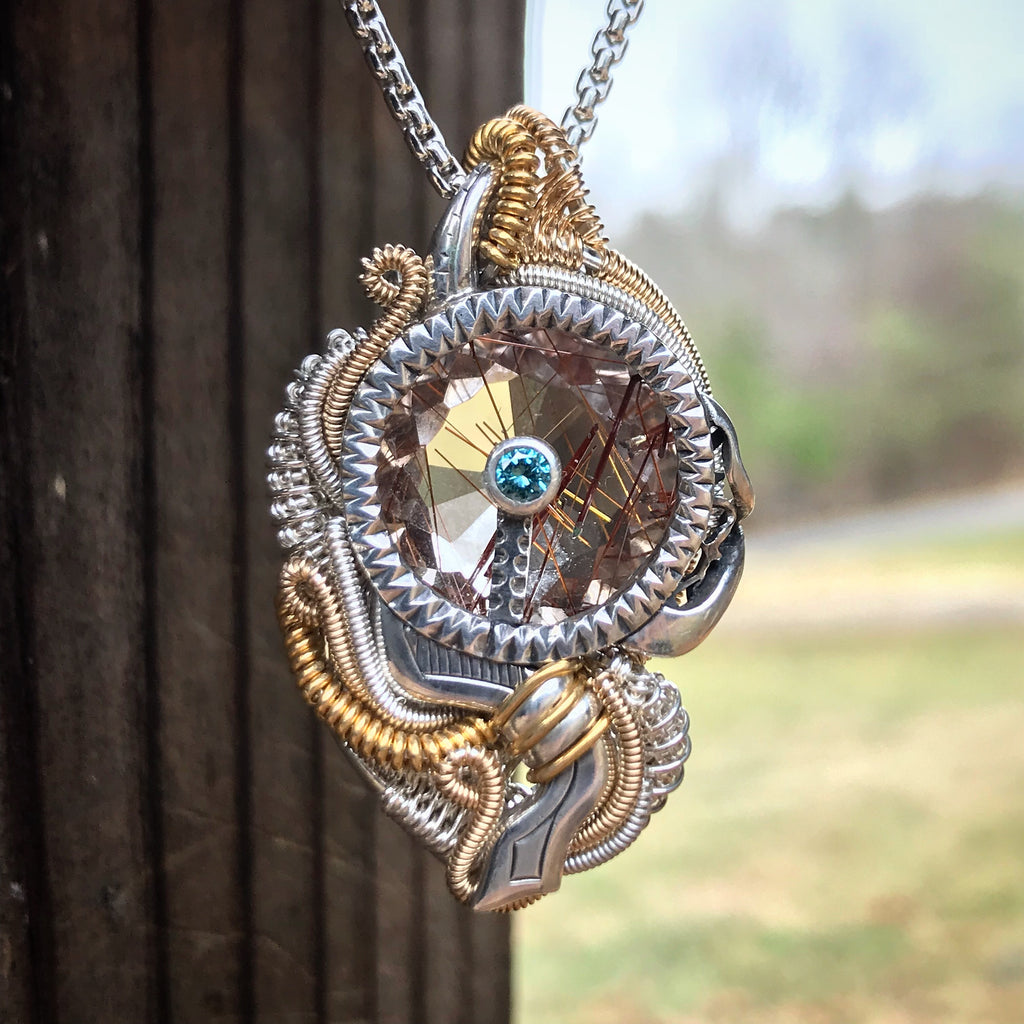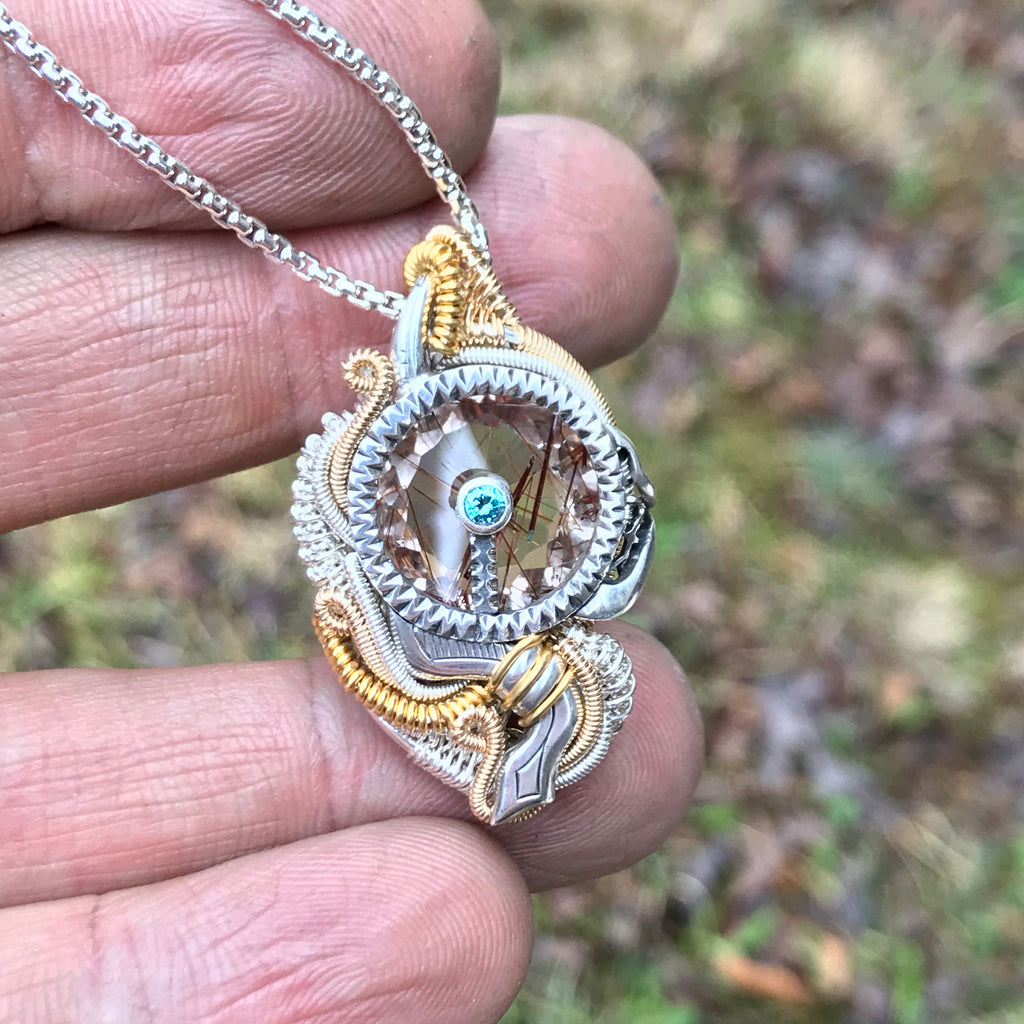 $700.00
$0.00
Collaboration with Justin Leigel
100% handmade in collaboration with my friend Justin Leigel. 
Collaborative jewelry is an experience which allows your ideas to blossom into something completely different than ever before. Justin hand fabricated the snake and set the blue diamond in the center and mailed it to me. I added the rutilated quartz behind it and did all the wire work! 
Conatructed using 14k, 24k gold, sterling and fine silvers. 
Hope you dig! Measures 1.5 by 0.9 inches
Comes with your choice of 24 or 30 inch chain