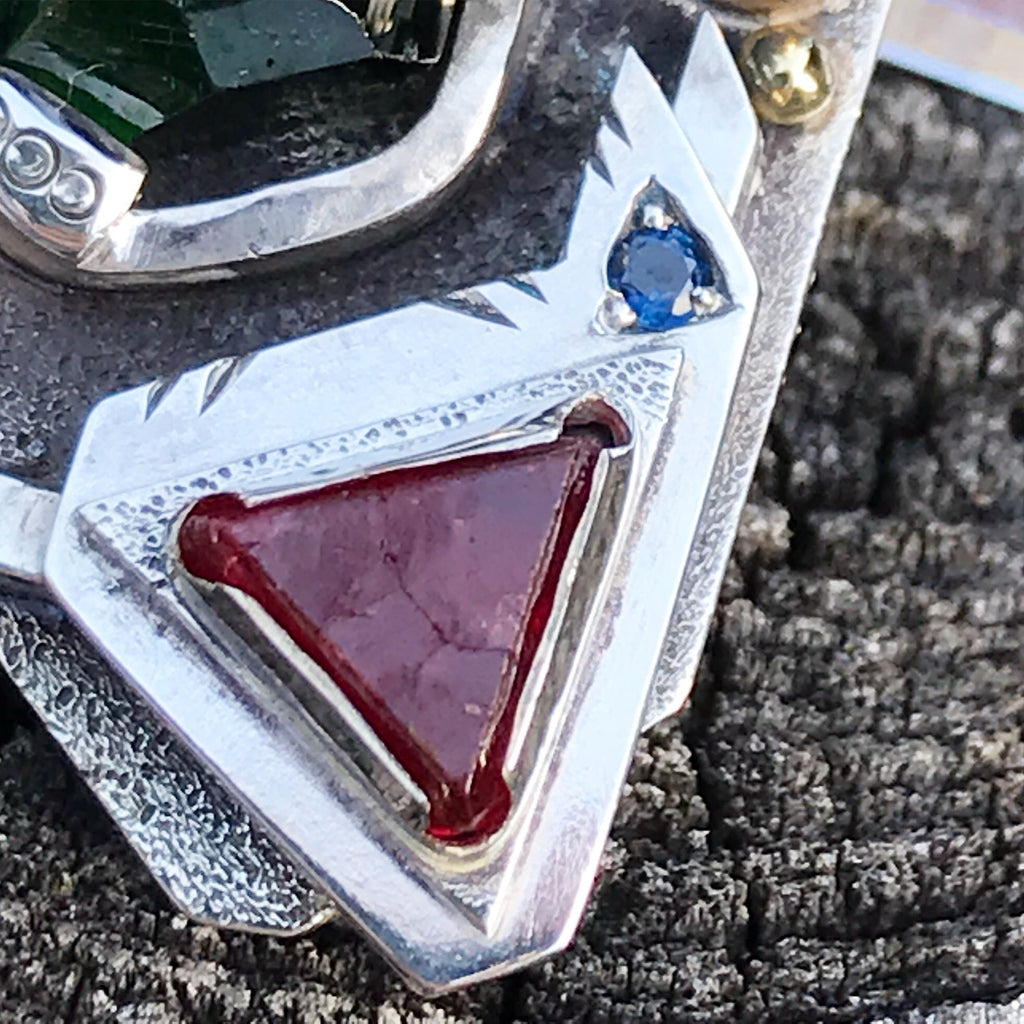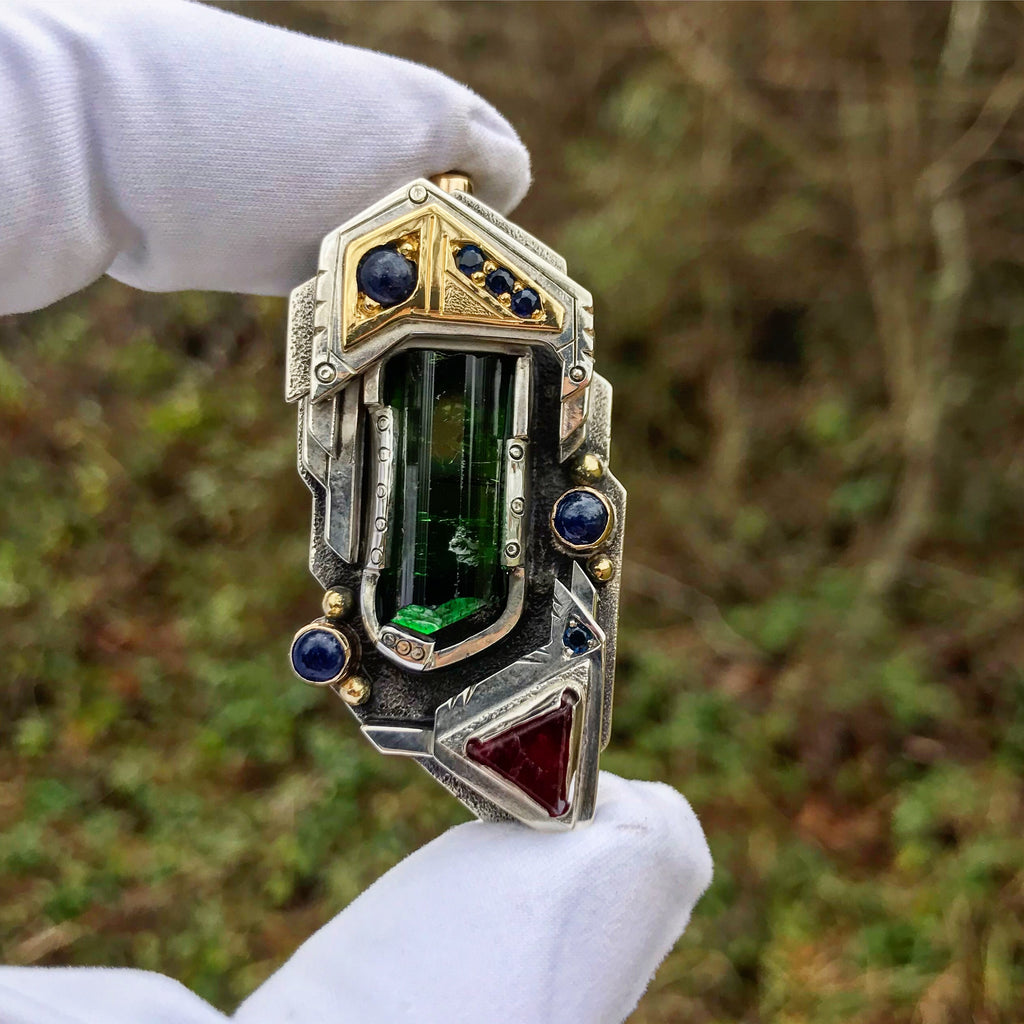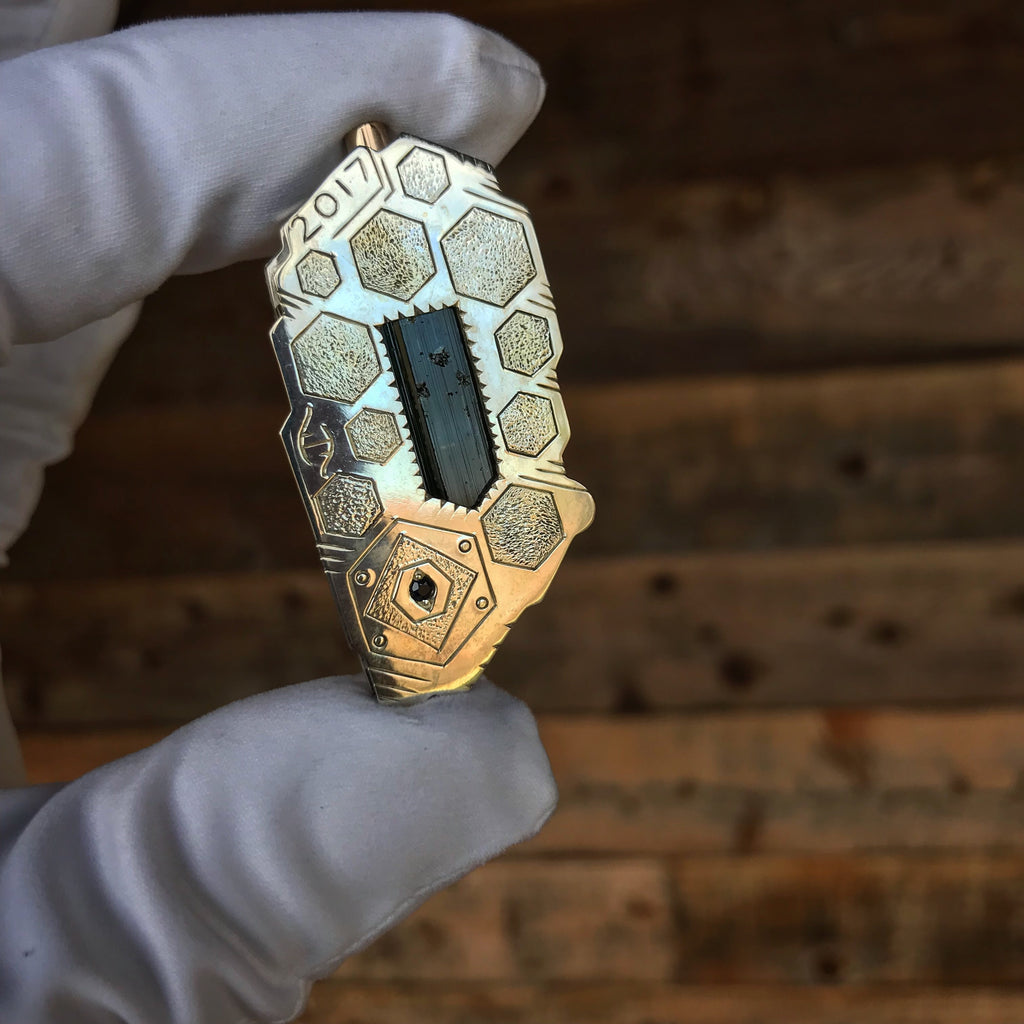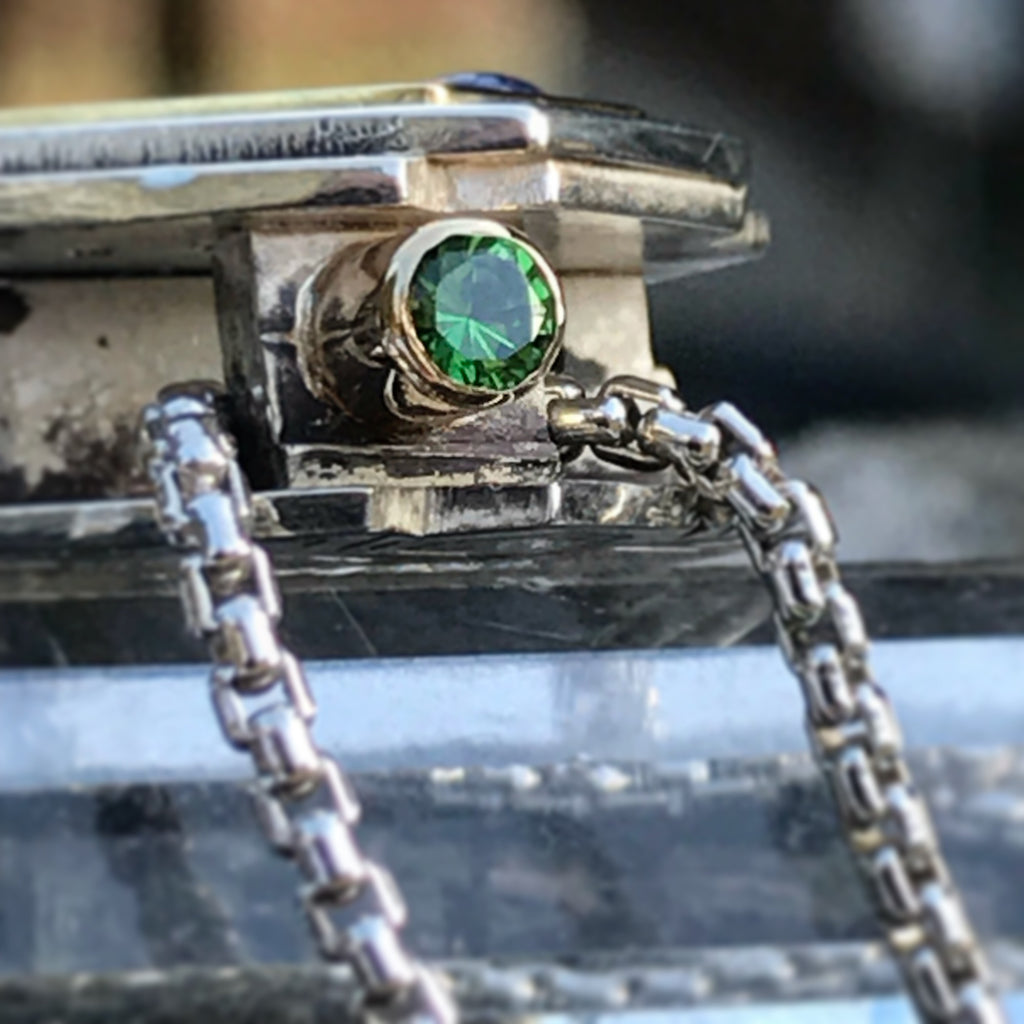 $2,200.00
$2,800.00
The Warrior- Chrome Tourmaline, red spinel, sapphire, and tsavorite garnet pendant
-"The Warrior" 
100% handmade by me in Asheville, NC.
 Featuring an incredible chrome Tourmaline crystal from the Commander Mine in Tanzania (3.1g) 
Accented with a natural macle twin red spinel crystal from the famous deposits in Burma, 3 sapphire cabs, 5 faceted sapphires, and a sneaky tsavorite garnet set up top! 
*yes- the stone has a small ding on the face, although this was present before I made the piece, not during setting*  it does not detract from the overall piece 
Constructed using 18k, 14k and silver. 
Comes with a 24 or 30 inch chain 
measures 1.8 x 1 inch 
backside engraved with geometry, sapphire, and signature with year completed.