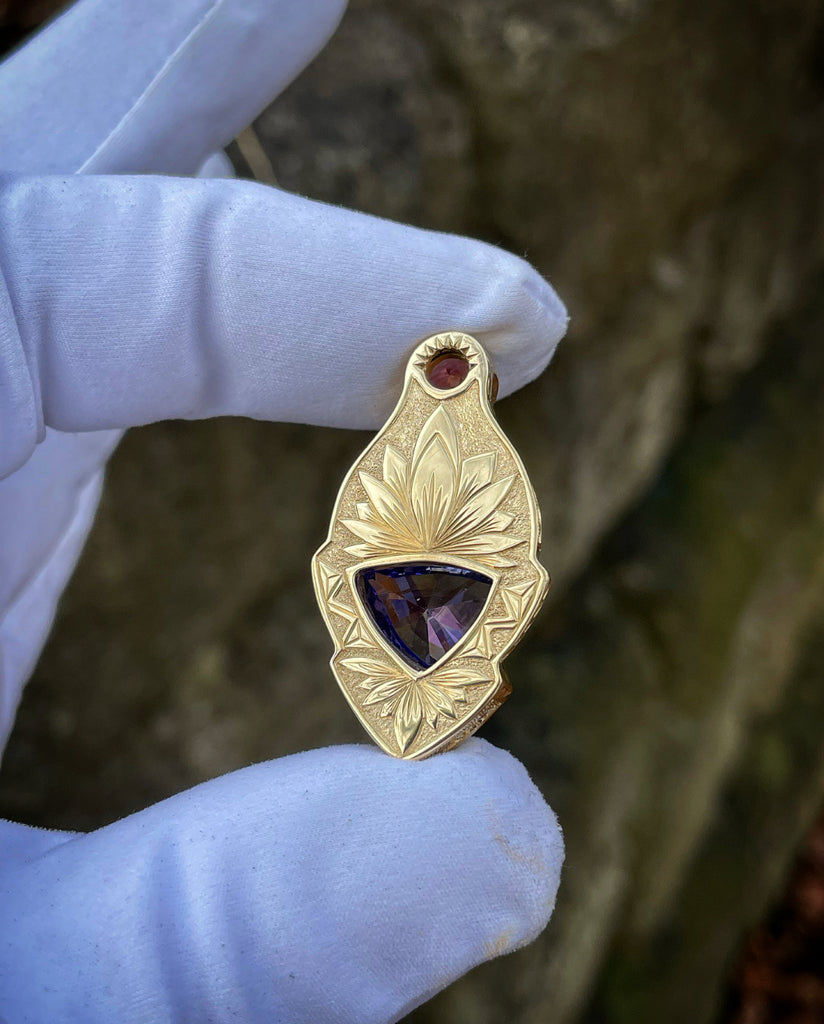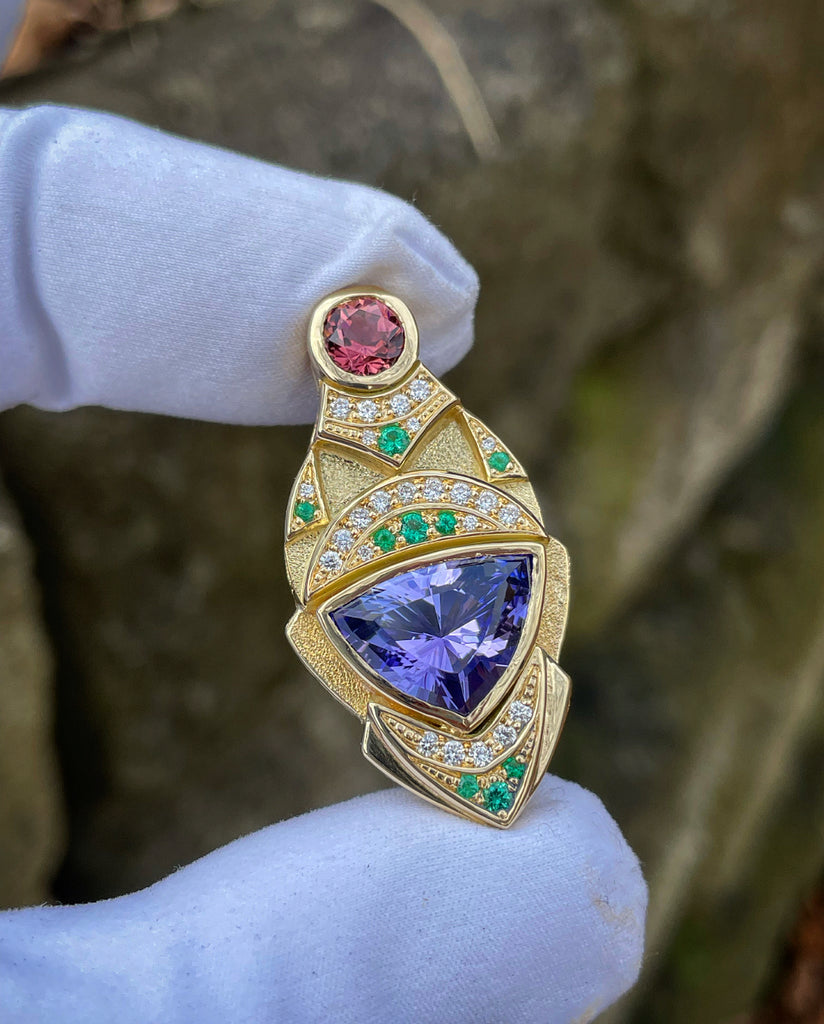 $11,330.00
$0.00
Blue Lotus
Designed, fabricated, forged, set, engraved, and finished by hand in Asheville NC. 
inspired by the medicine of the blue lotus flower in Egypt which only blooms once a year for 3 days. Bringing the secrets of regeneration and rebirth. Highly coveted for its medicinal benefits. 
Featuring a 5.92 carat tanzanite cut by Kevin Green of Spectra Gems. Accented with a precision cut 1.12 ct Red tourmaline from Nigeria, VS white diamonds, and fine emeralds. Hand engraved backplate with lotus flowers. 
Approximately 25 grams of 18k yellow gold. 30 diamonds ranging in size 1mm-2mm. 15 emeralds ranging in size 1.5-2mm 
measures: 1.5 x .8 inches 
comes with a 14k gold 28" rounded box chain (other chain sizes are available, please contact to discuss options prior to ordering.