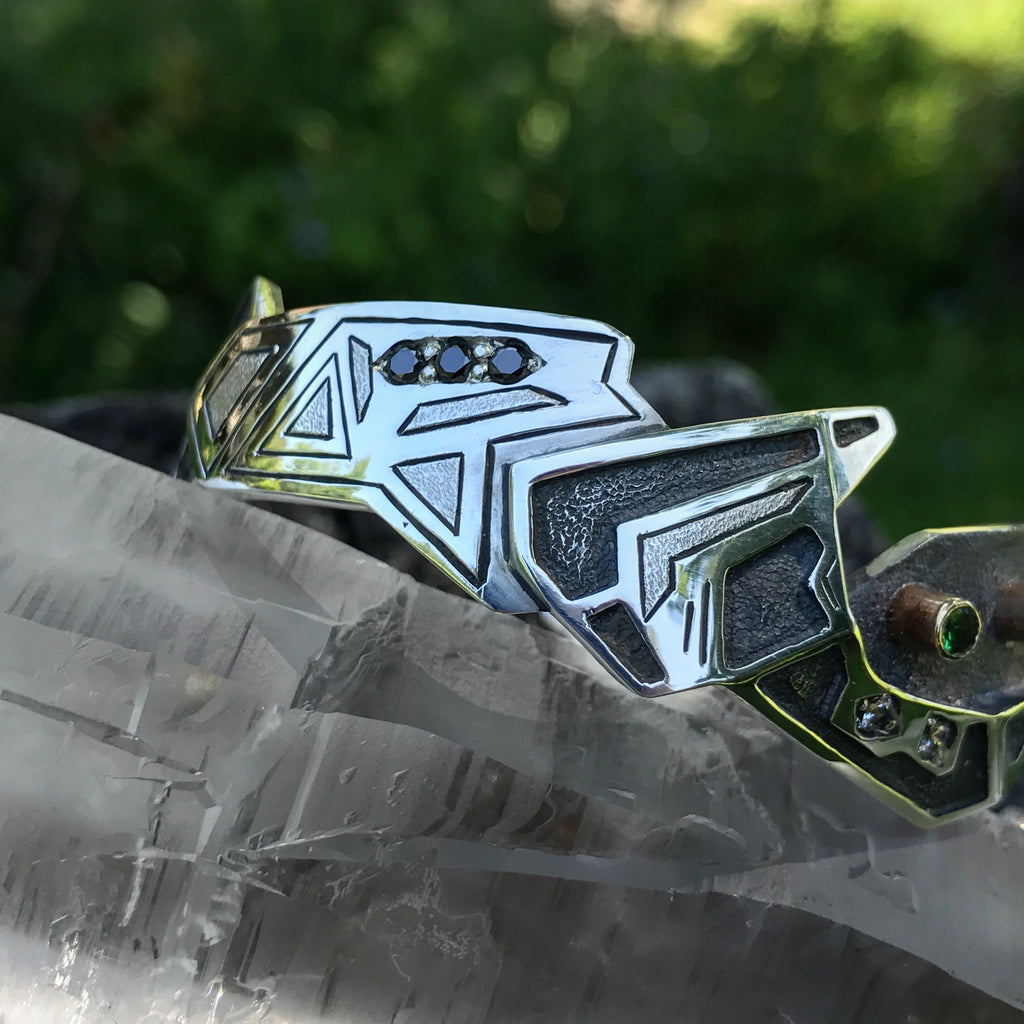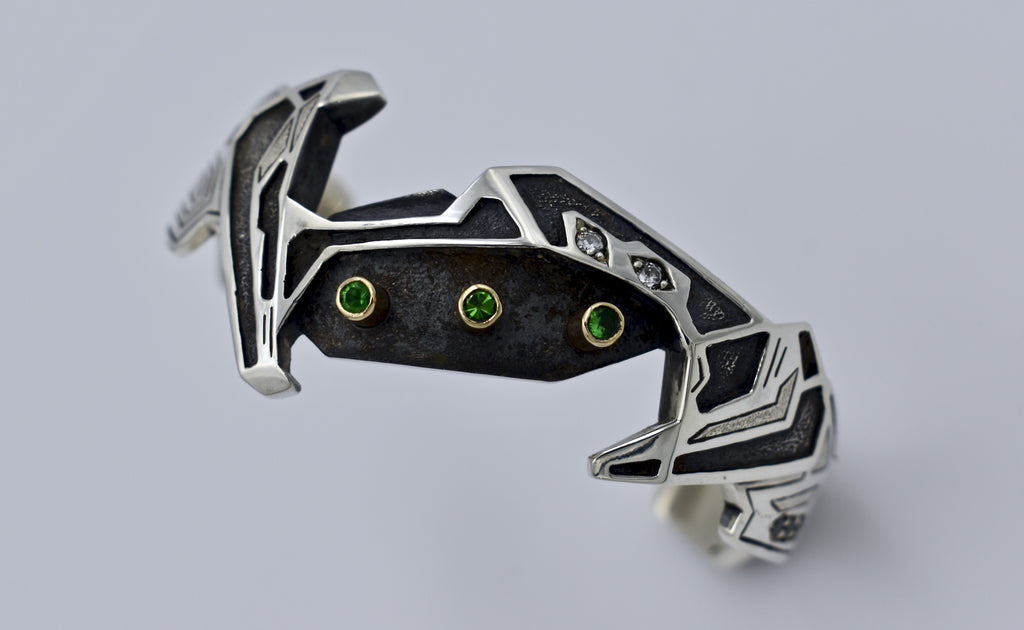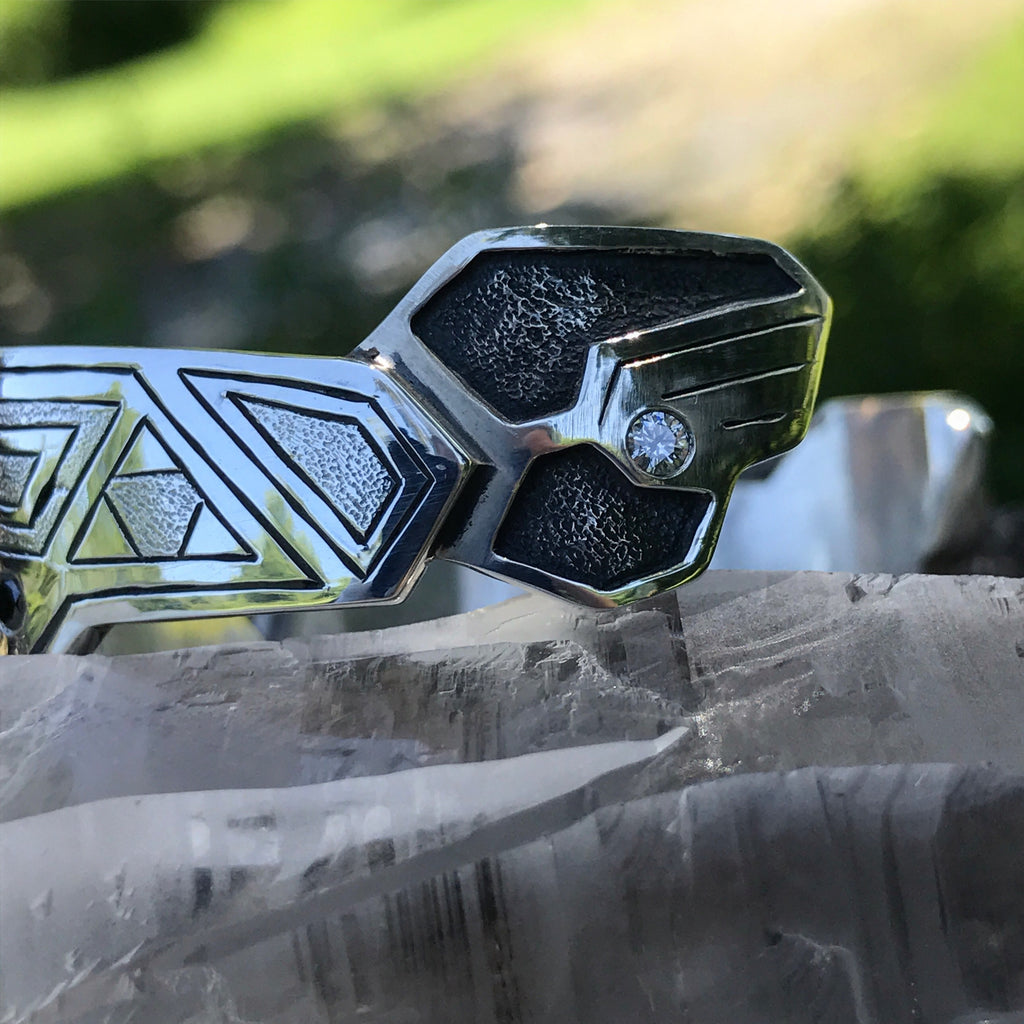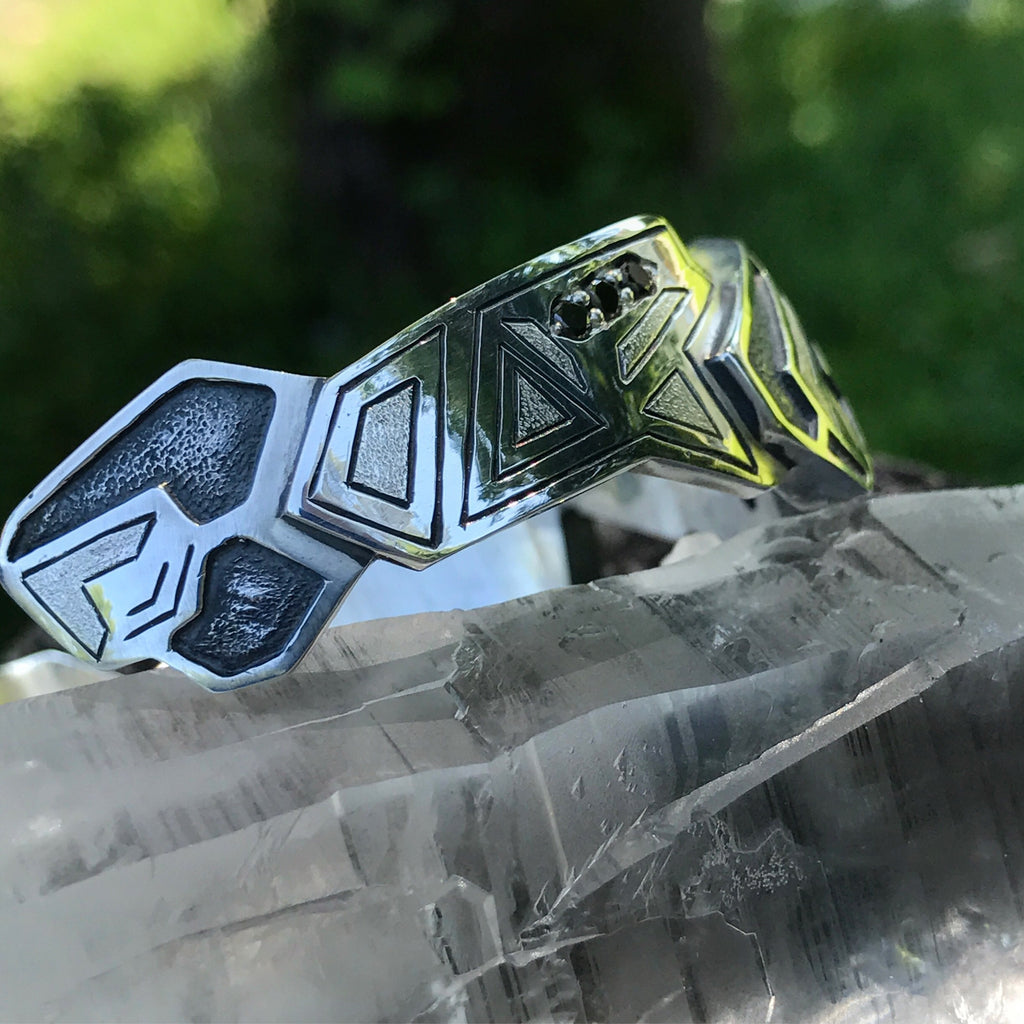 $1,500.00
$2,000.00
Blank Canvas Project Collaboration Men's Bracelet with Liam Powers
***attention***
***any jewelry purchased between 12/15-12/22 will be shipped on 12/24 via USPS express. This is not a guarantee by the holidays***
100% handmade in collaboration with master Liam Powers of Miami for the "Blank Canvas Project" 
This bracelet was designed by Liam Powers and sent to me to be customized. 40 pieces have been done by artists all over the world! It allows each bracelet made to have its own unique spin by each individual artist. 
I added 4 black diamonds, 3 white diamonds, and 3 top color tsavorite garnets and some 14k gold accents. I hand engraved the entire cuff in a minimalist design to accent Liam's bio mechanical style. 
Inside measurements are: 2.5" wide by 2" high
contact me with any questions!