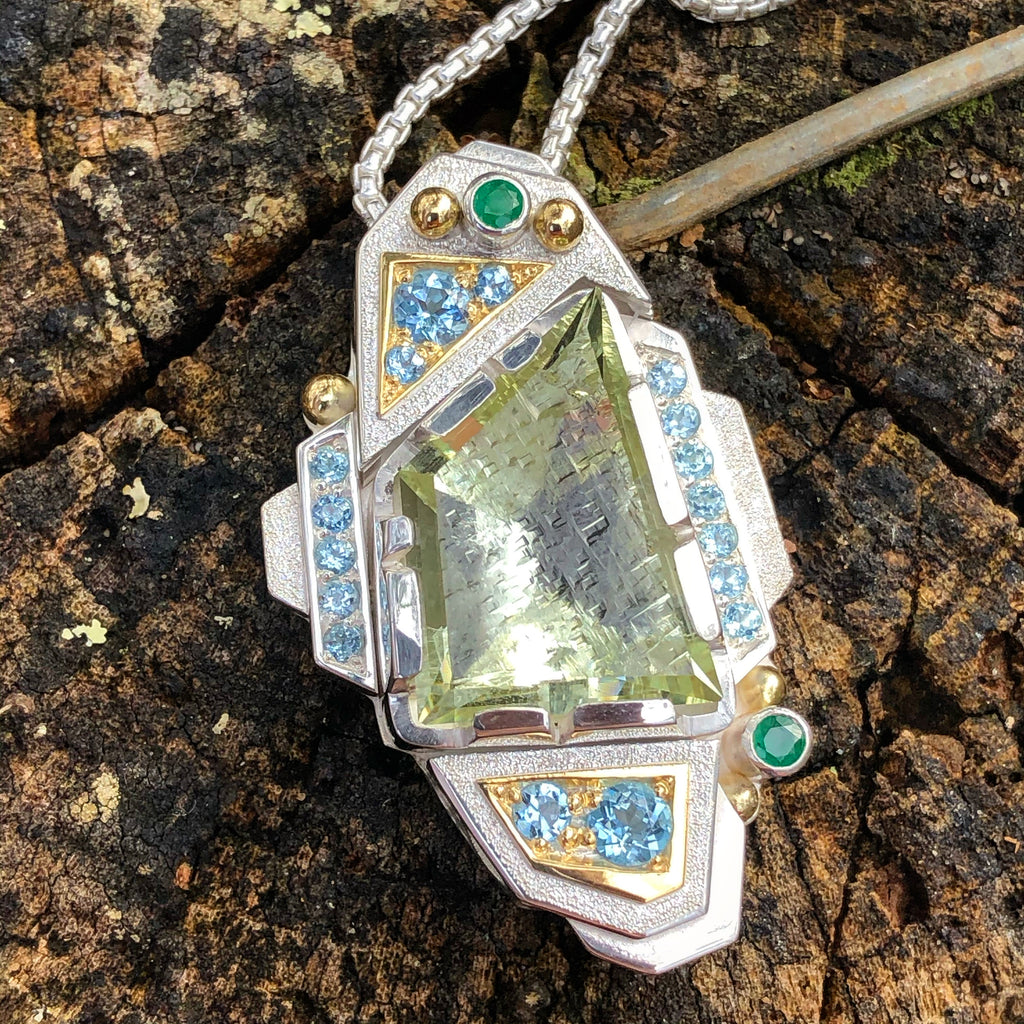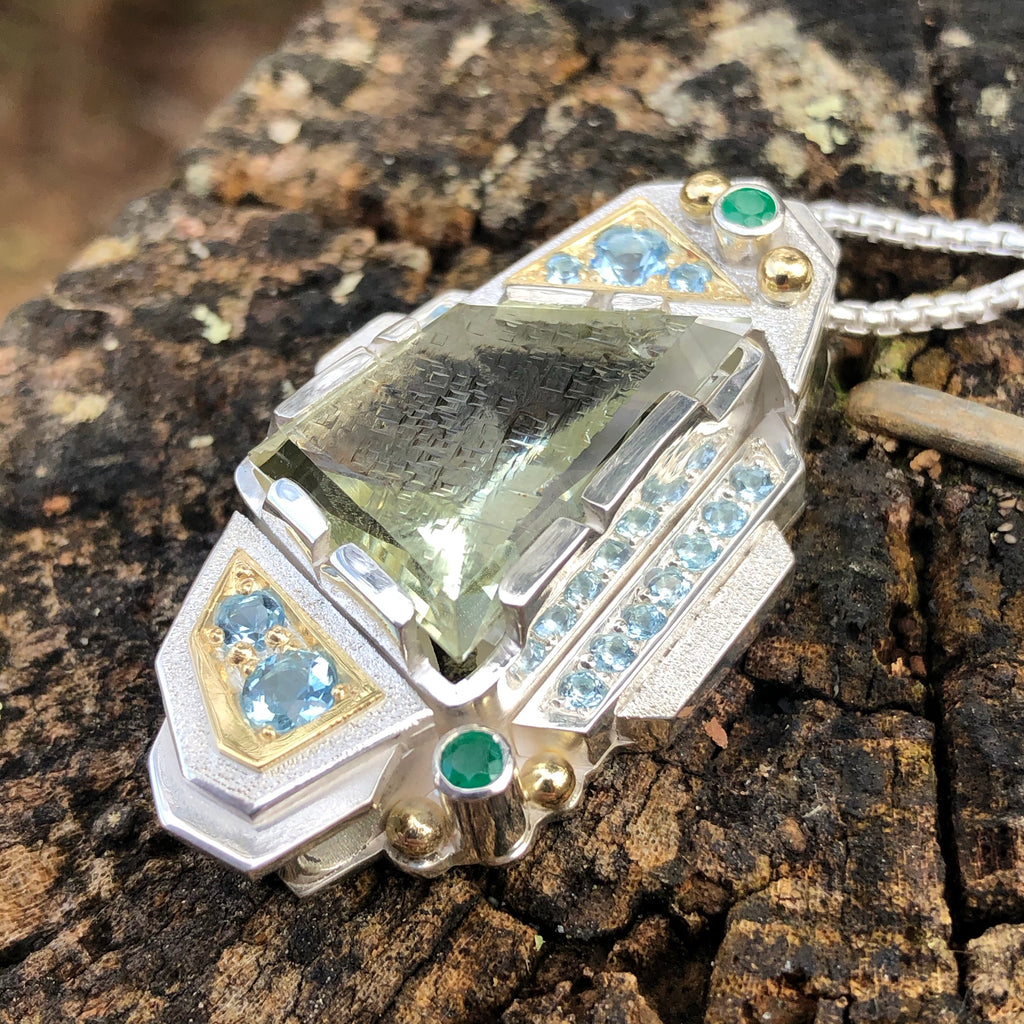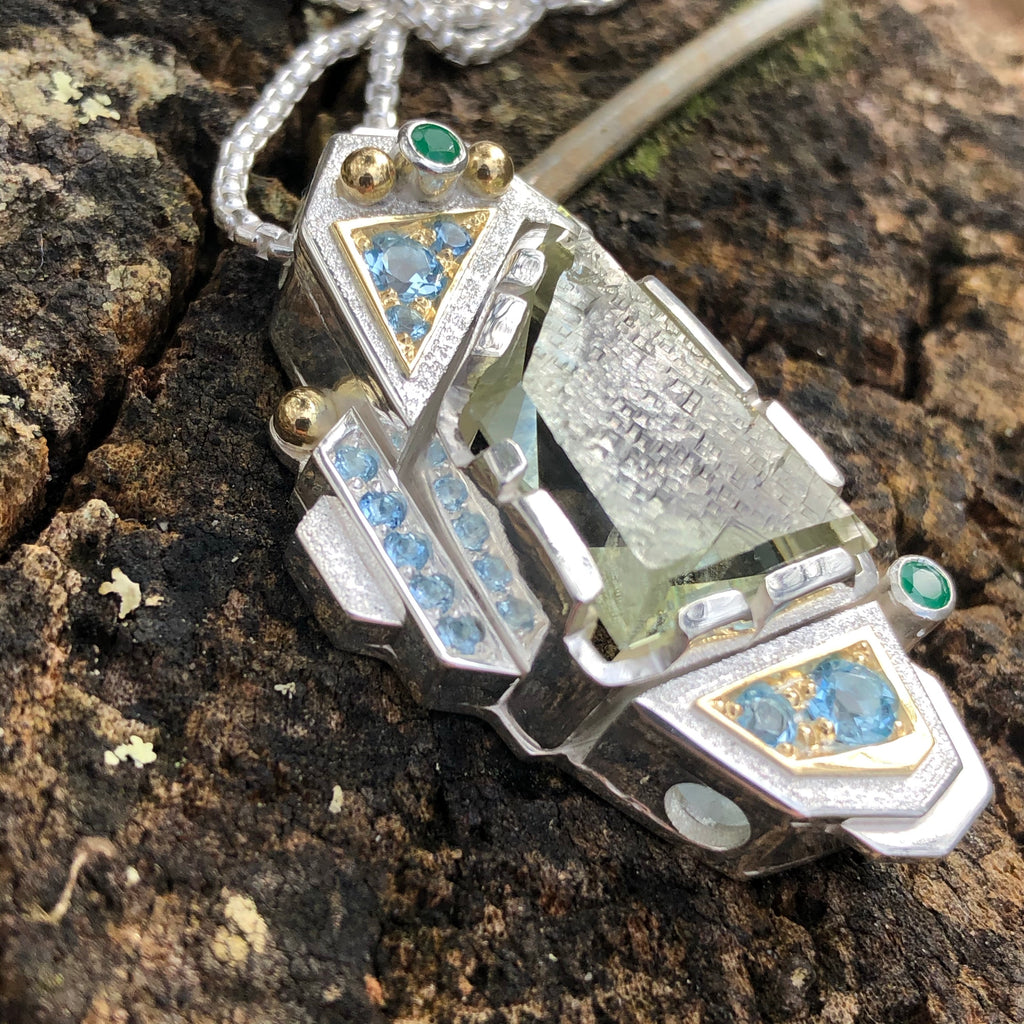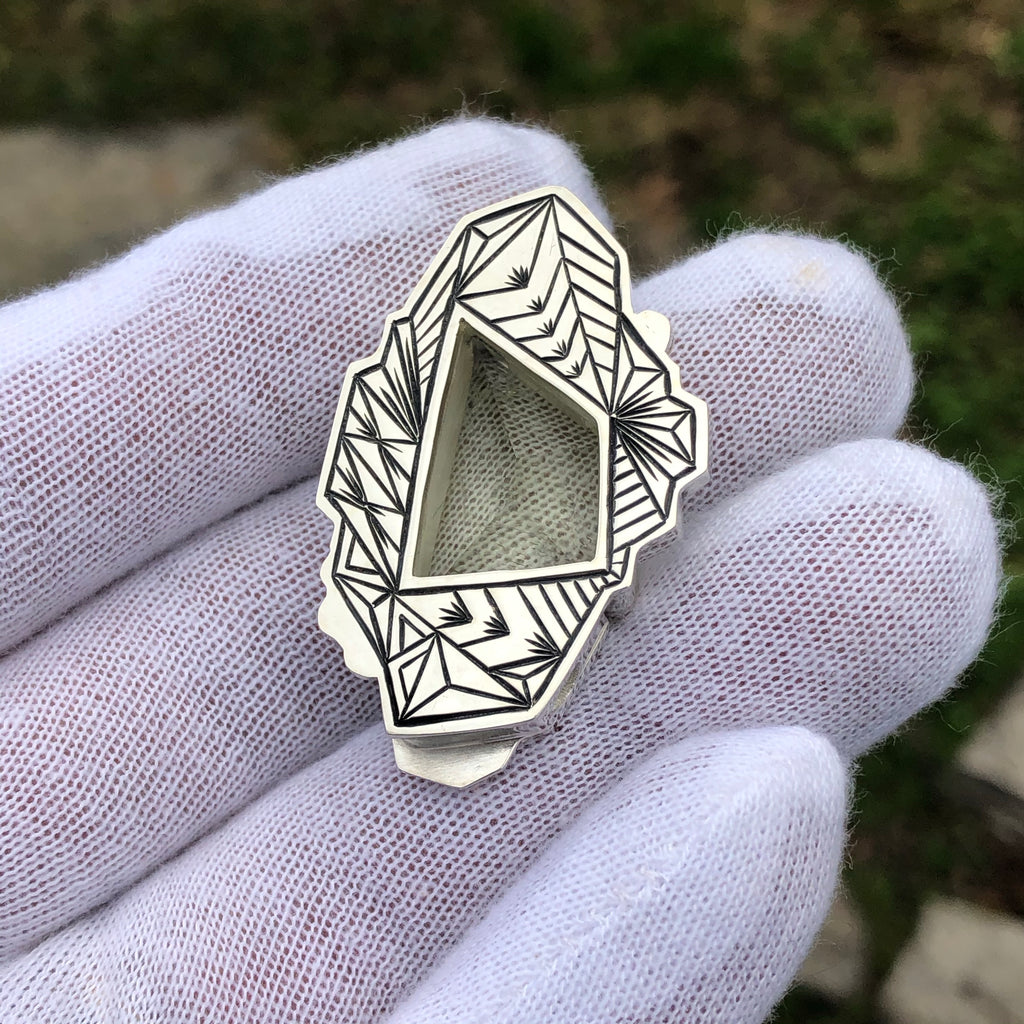 $2,400.00
$0.00
Beryl Talisman
Designed, fabricated, engraved, set and finished in house by myself - located outside of Asheville, NC. 


Features an exceptional heliodor aka golden beryl from Ukraine. This stone was cut in a way that preserved the natural etchings on the top surface of the stone. These etched markings are formed during growth and dissolution over a very long period of time. Accented with 17 top color aquamarine gemstones ranging in size from 2mm-4mm. Last but not least, 2 fantastic emeralds set it off. Heliodor, aquamarine, and emerald are all different varieties of beryl! I love the range in color. 
Please specify chain length on checkout. This pendant can be worn from either direction, which is a really great feature.
measures: 1.65" x 1.05"