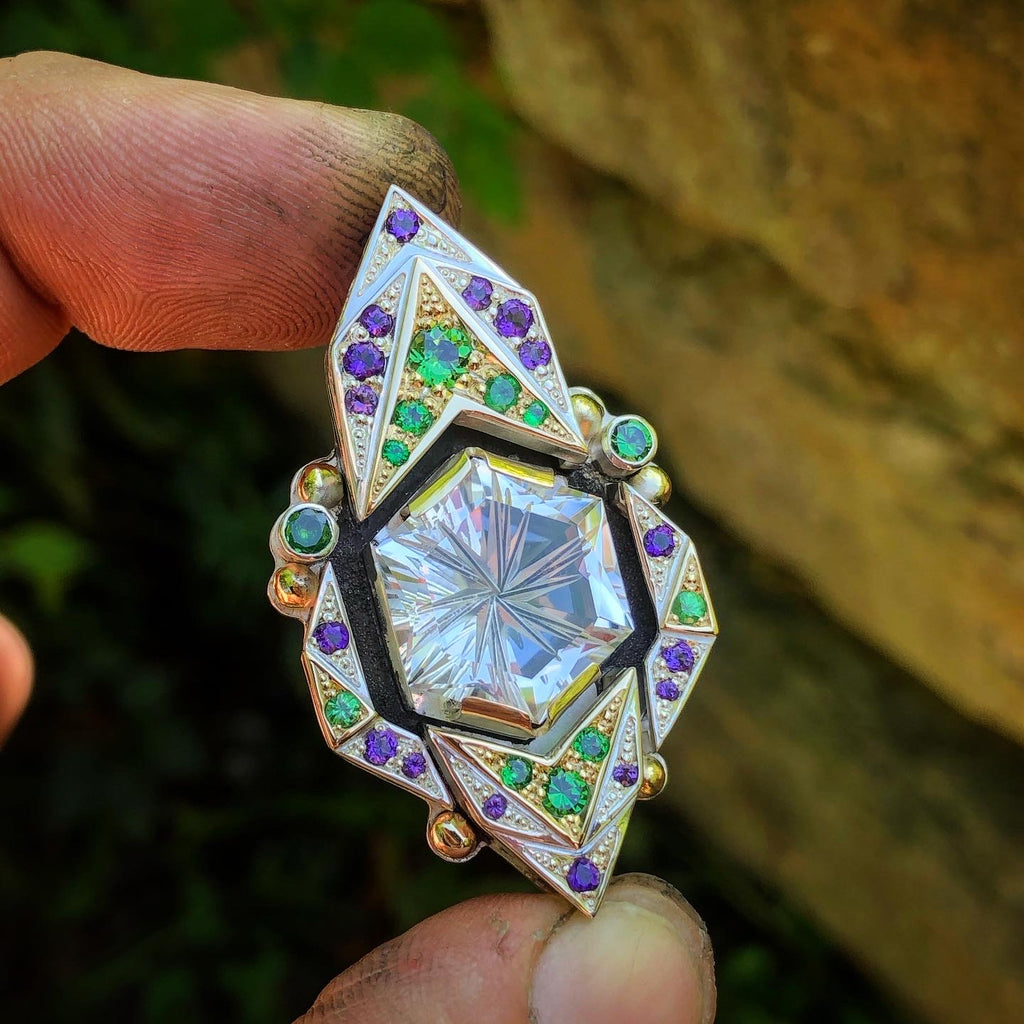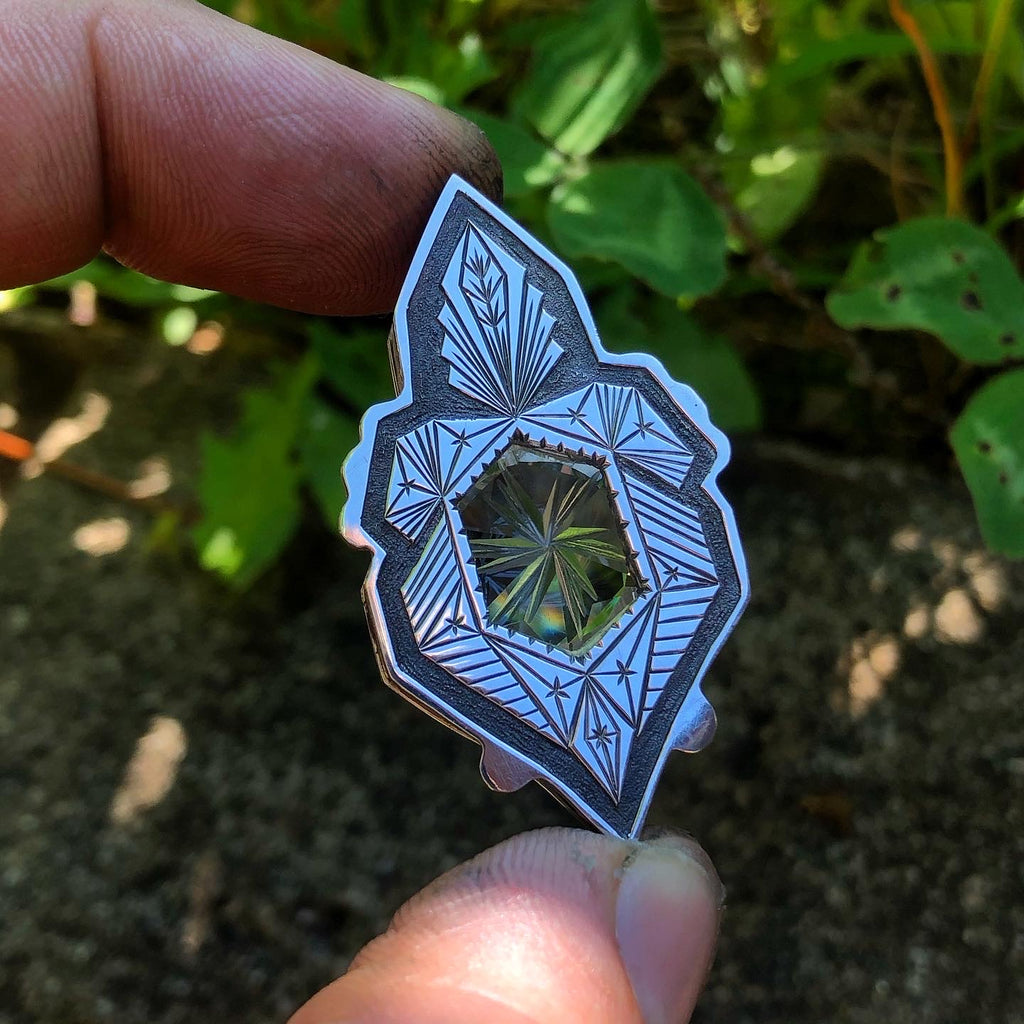 $2,000.00
$2,200.00
Atlantan Codes
Designed, fabricated, set, finished and engraved by hand in Asheville NC. 
Features a 10 carat optical quartz by the talented Kurt Card. Accented with royal purple amethyst and tsavorite garnets from Africa. 
sides and back engraved with geometric patterns. 

measures: 1.85 x 1.0 inches 
constructed using 18k yellow gold and sterling silver. All fabrication and no cast or cad elements. 


please specify chain length