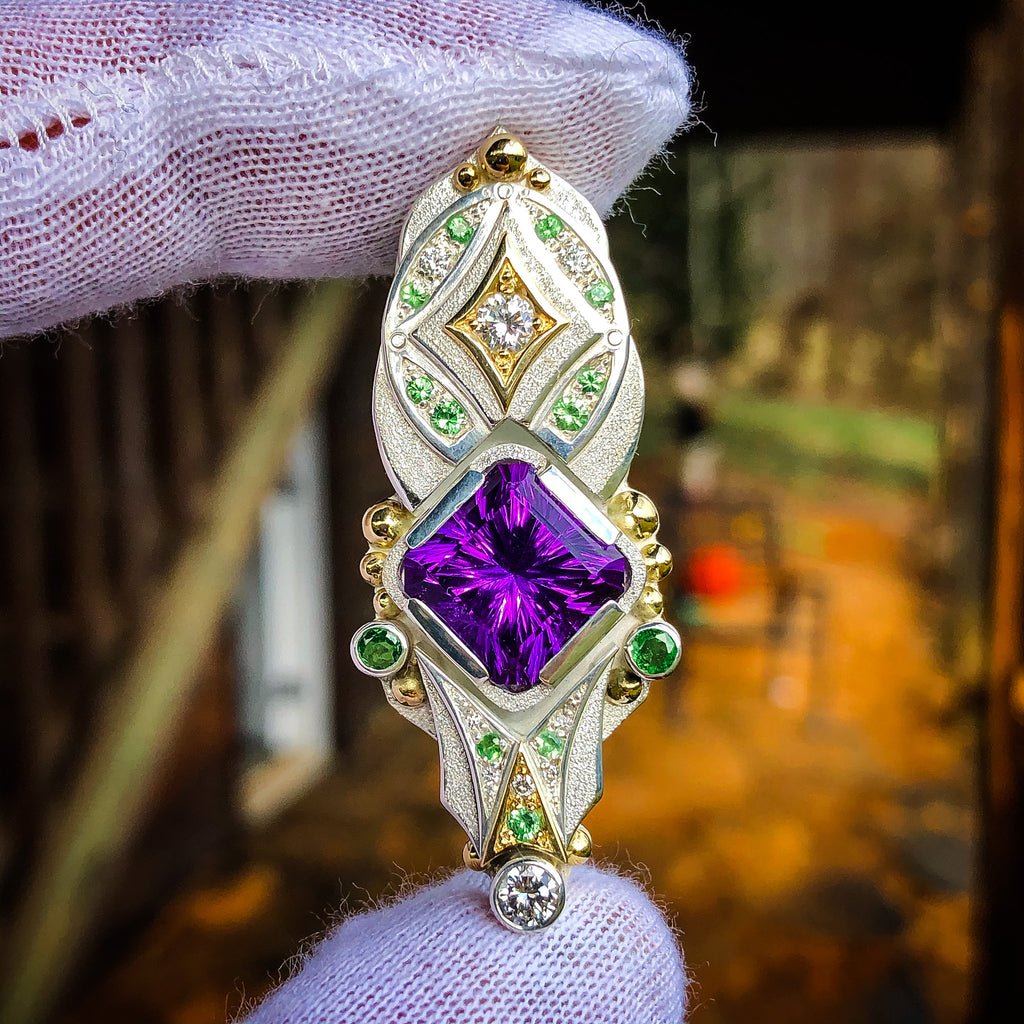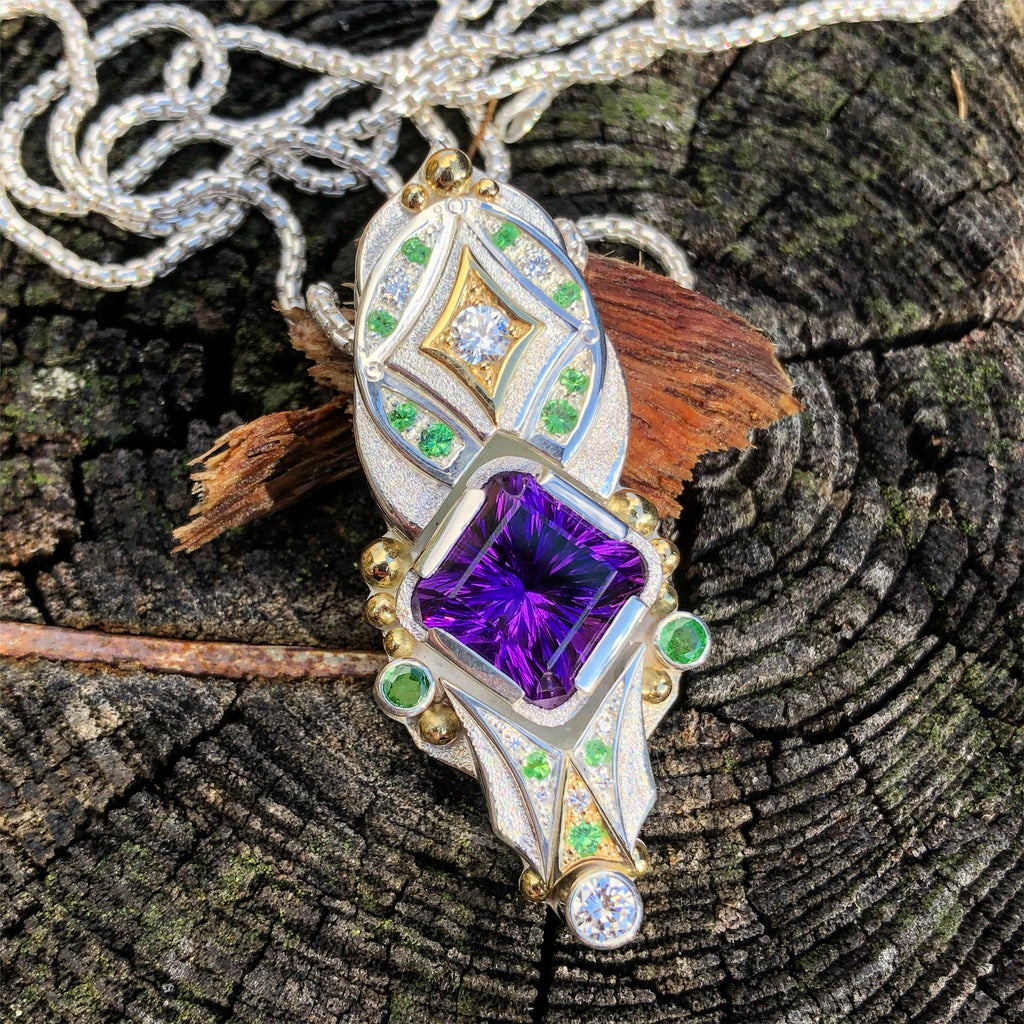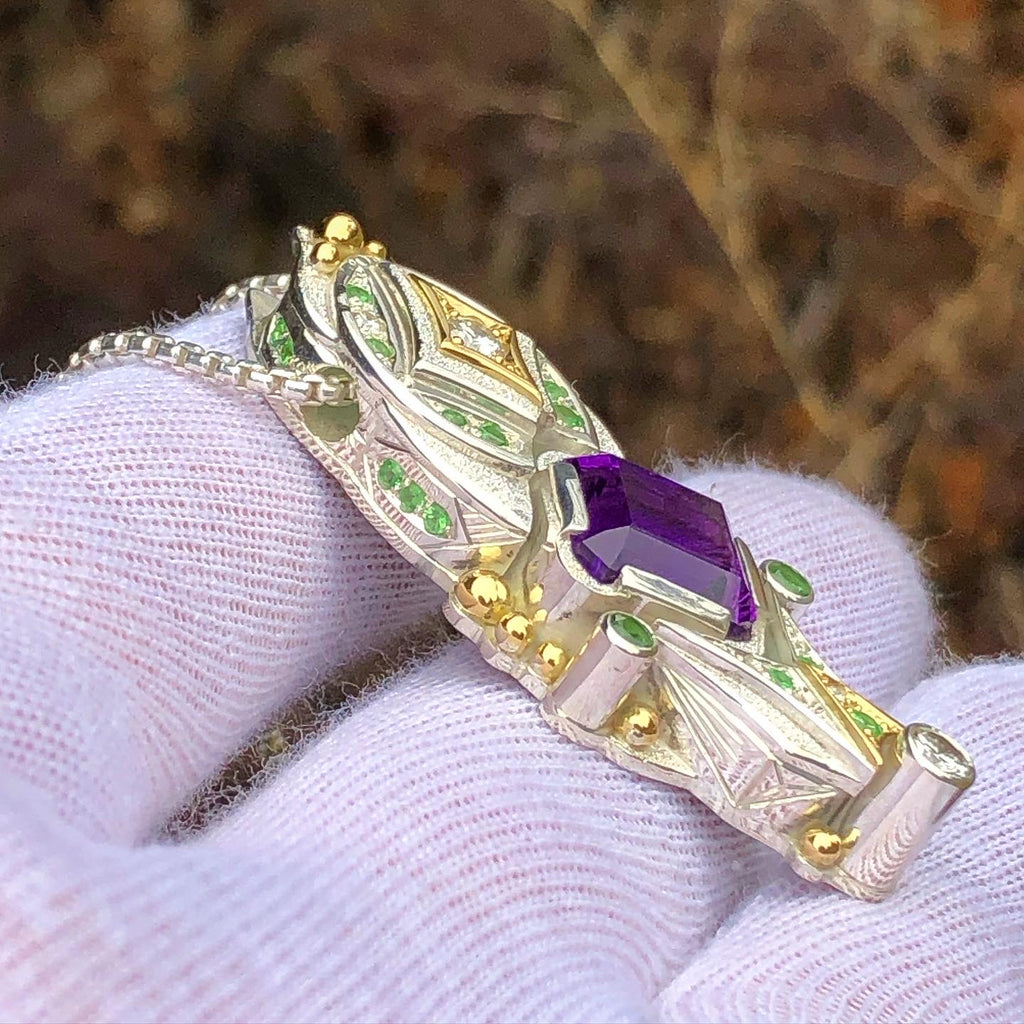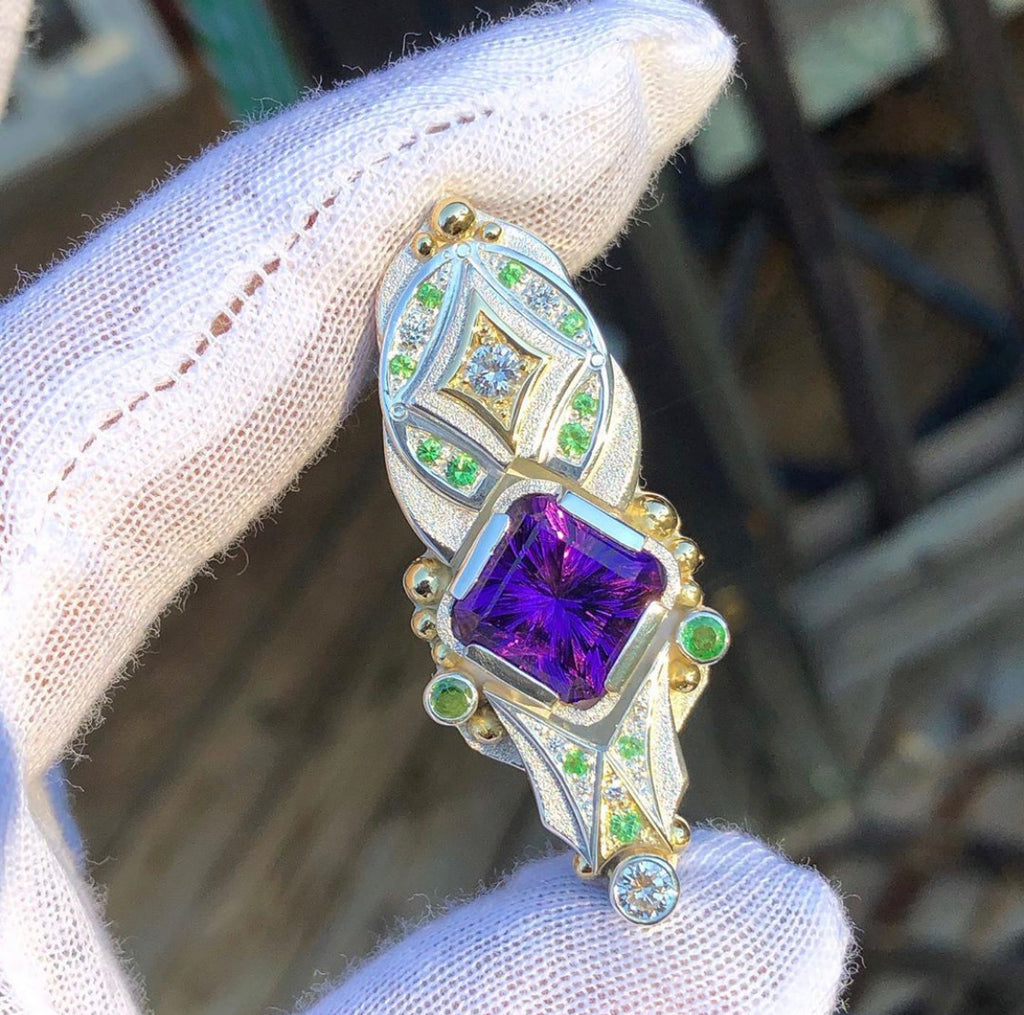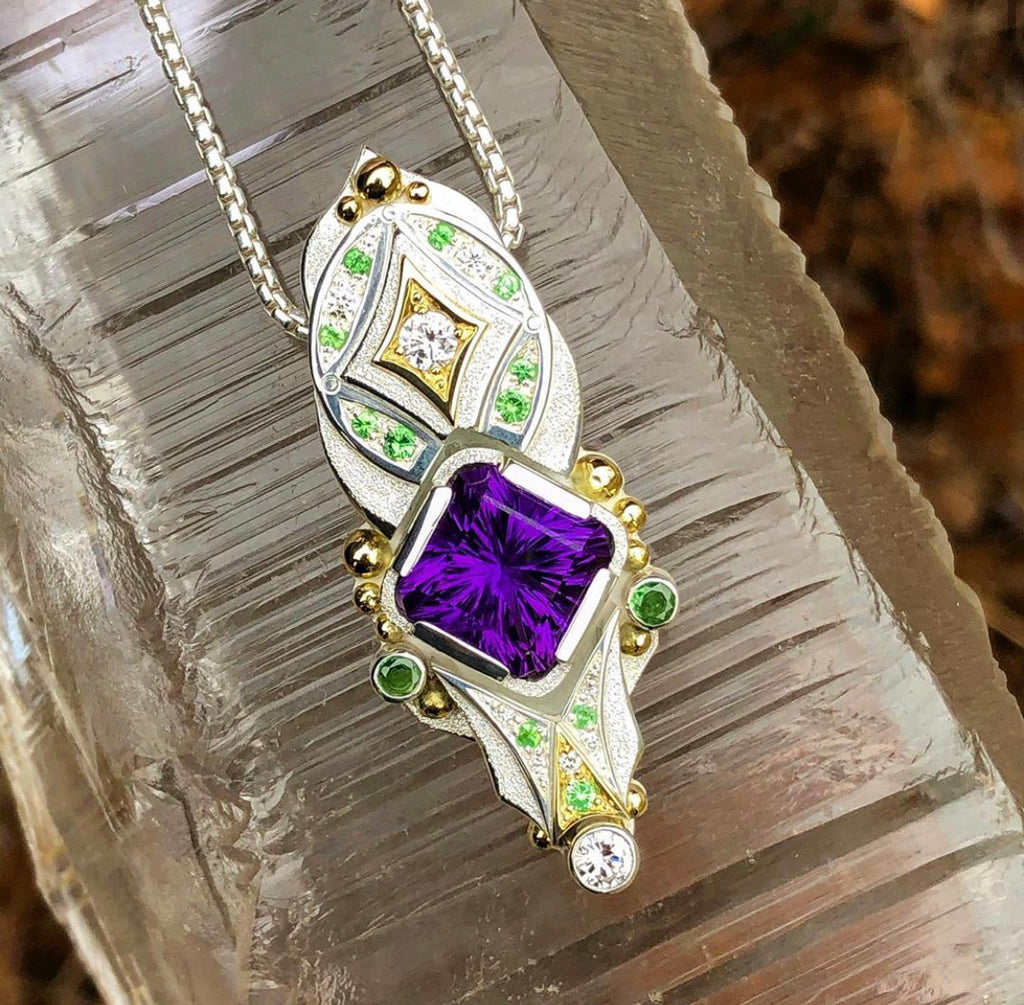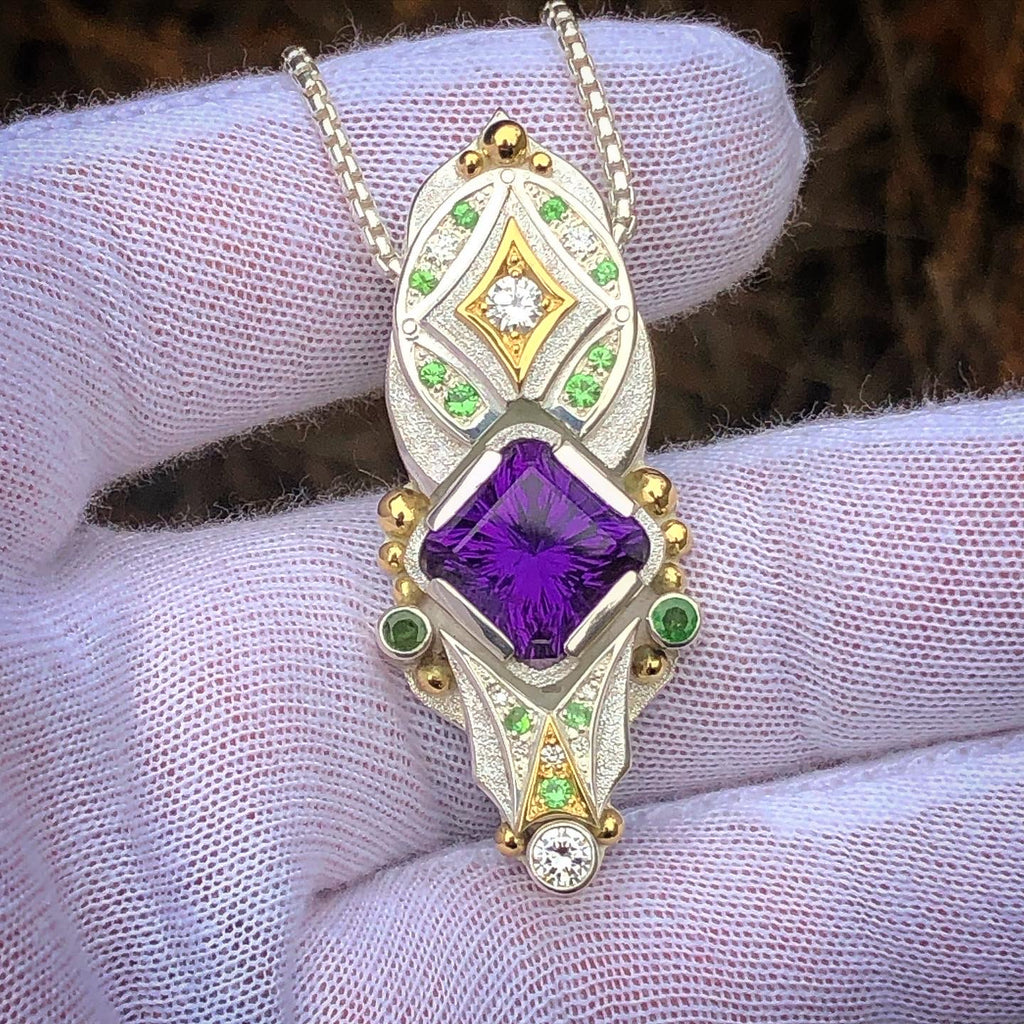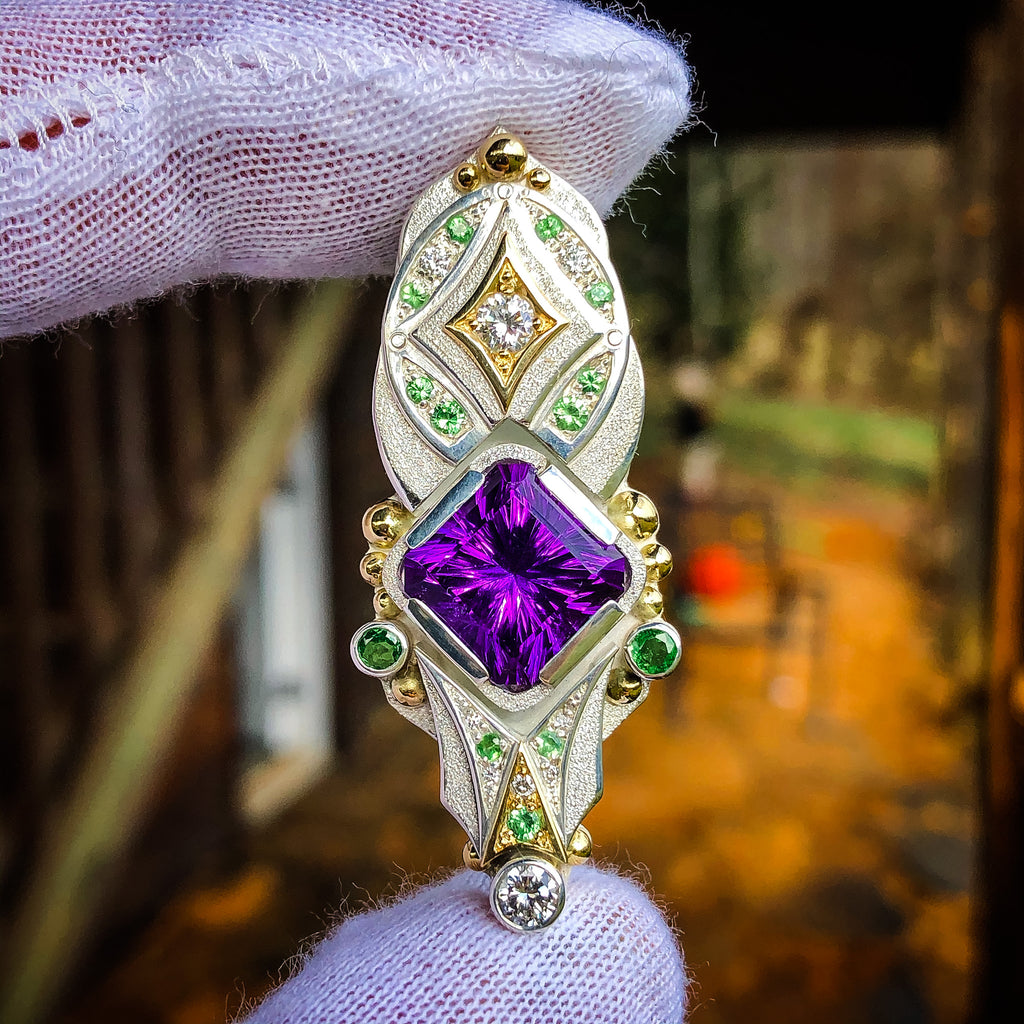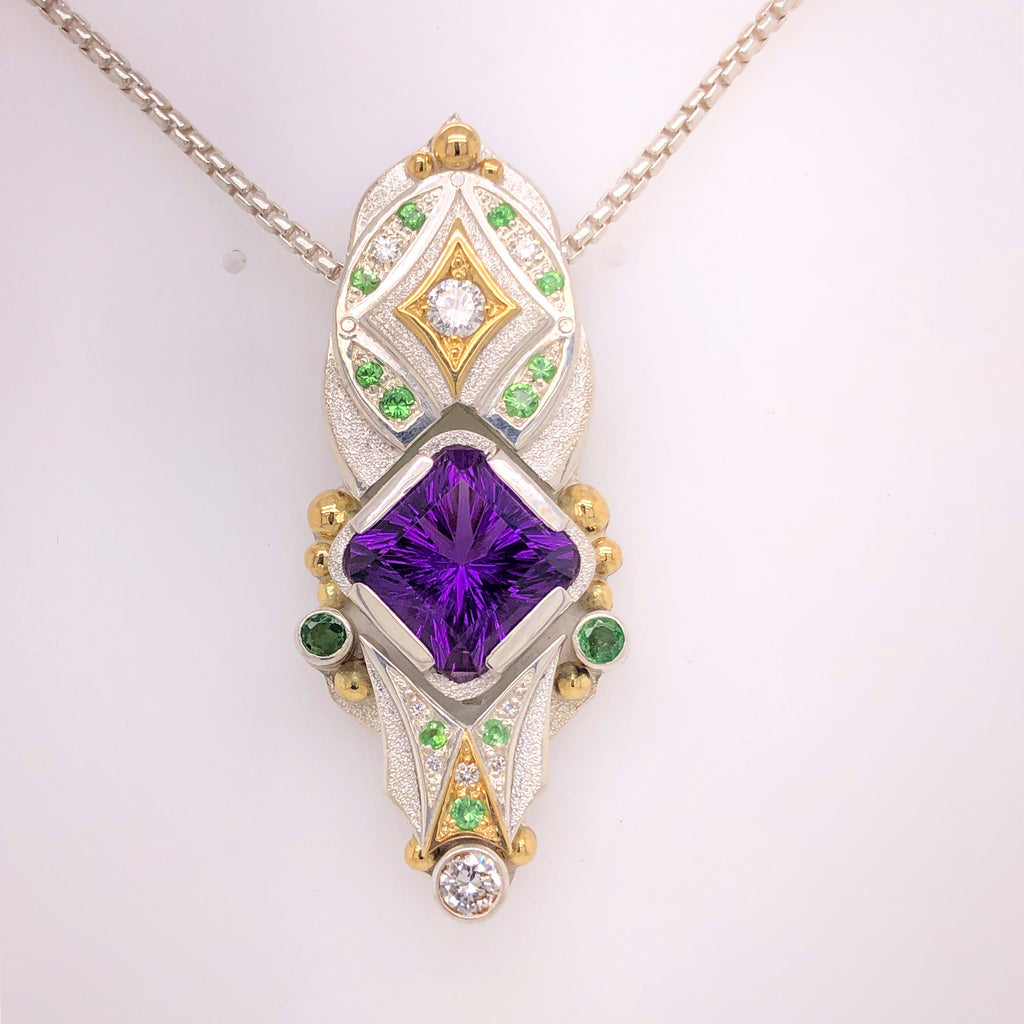 $2,250.00
$3,750.00
Astral Transmutation - Amethyst, Diamond, tsavorite garnet talisman
I am pleased to share my first talisman of the new year!!
Featuring a 7.37ct Bolivian Amethyst by Kevin Green of Asheville, NC. This stone is incredible with flashes of purples, reds, and even blue. Completely untreated in any way- Accented with 9 white diamonds (0.5 total carat weight) ranging in size from 1mm up to 4mm, and 23 tsavorite garnets (0.58 total carat weight) from Tanzania, Africa. I absolutely love this color palette. 
Designed and hand fabricated in sterling silver and 18k yellow gold. Meticulously sanded and shaped with files and gravers and then all stones set under the microscope. I chose to engrave a rattlesnake on the back to represent rebirth, transformation, immortality, and healing. All the metal around the snake has been removed and oxidized so the snake is displayed beautifully. On the sides we have 10 tsavorite garnets as well as engraving details. No area of this pendant was left untouched. 
Measures: 1.9" long x 0.8" wide 
Please specify chain length at checkout. Includes your choice of 18, 24, or 30" 1.8mm silver Italian made rounded box chain.
-Amethyst represents and helps with spiritual protection, sobriety, aidscleansing energy fields, and builds a shield of spiritual light around the wearer. Amethyst has been used in jewelry for centuries. 
-Tsavorite Garnet is a rare green variety of garnet found primarily in Tanzania, Africa and calls in prosperity and abundance for the wearer. 
-Diamond represents fearlessness and invincibility- clears emoltional and physical pain. Creates new beginnings and aids with creativity, imagination and ingenuity. Aids with clarity of mind and enlightenment.