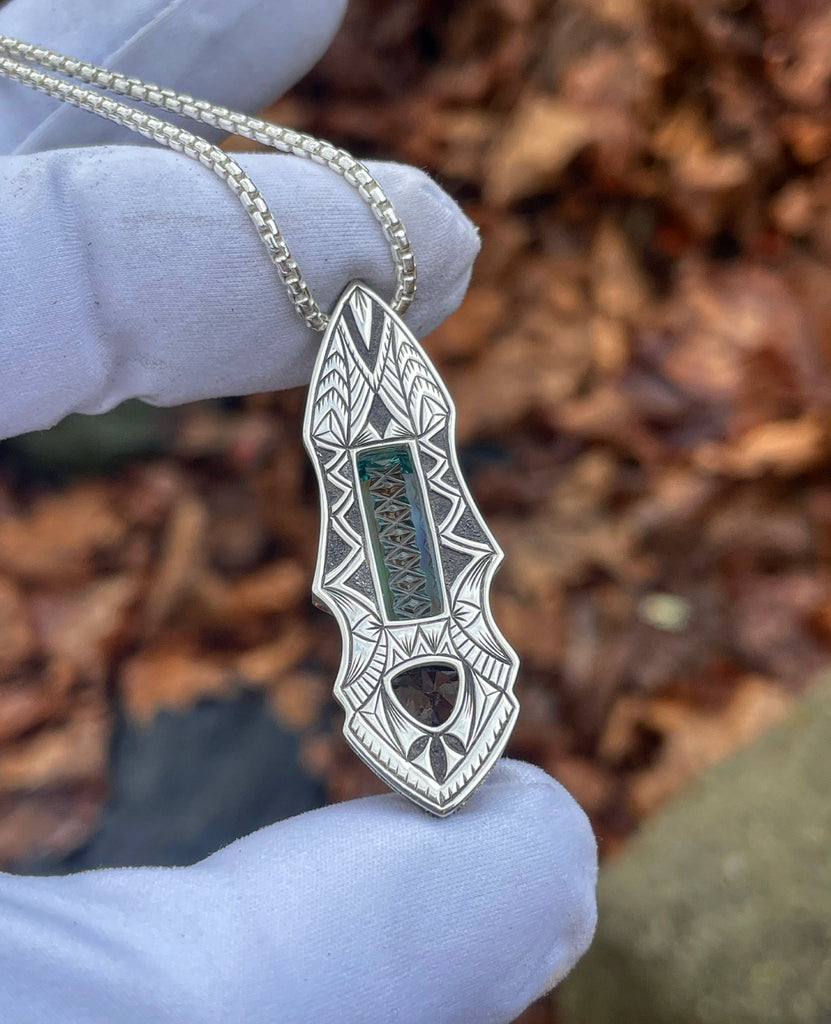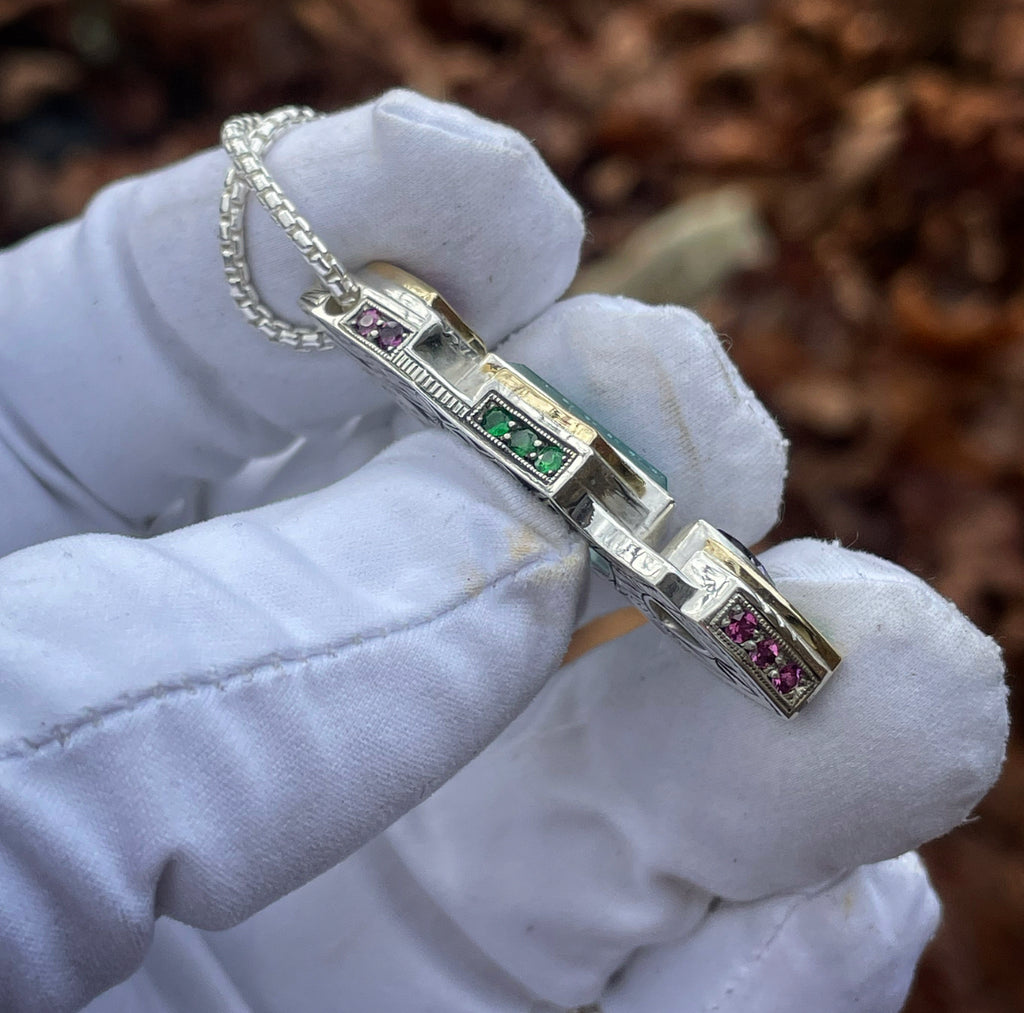 $3,800.00
$4,200.00
::Archangel::
Designed, fabricated, set, engraved, and finished by hand in Asheville NC. All work was done by myself. I do not use CAD/computers. 
Features a 3.95 carat fantasy cut aquamarine from Nigeria and a 1.48 carat purple spinel from Tanzania. Both stones were faceted by my good friend Kevin Green of Spectra Gems. (also an Asheville local) His precision cutting and concave cutting is flawless. These stones are both completely eye clean if not flawless gemstones. Accented with 12 VS diamonds (e-f color) 9 Tsavorite garnets and 12 Rhodolite garnets. 
Constructed using hand forged 18k yellow gold and sterling silver. 
measures 1.75 by 0.60 inches