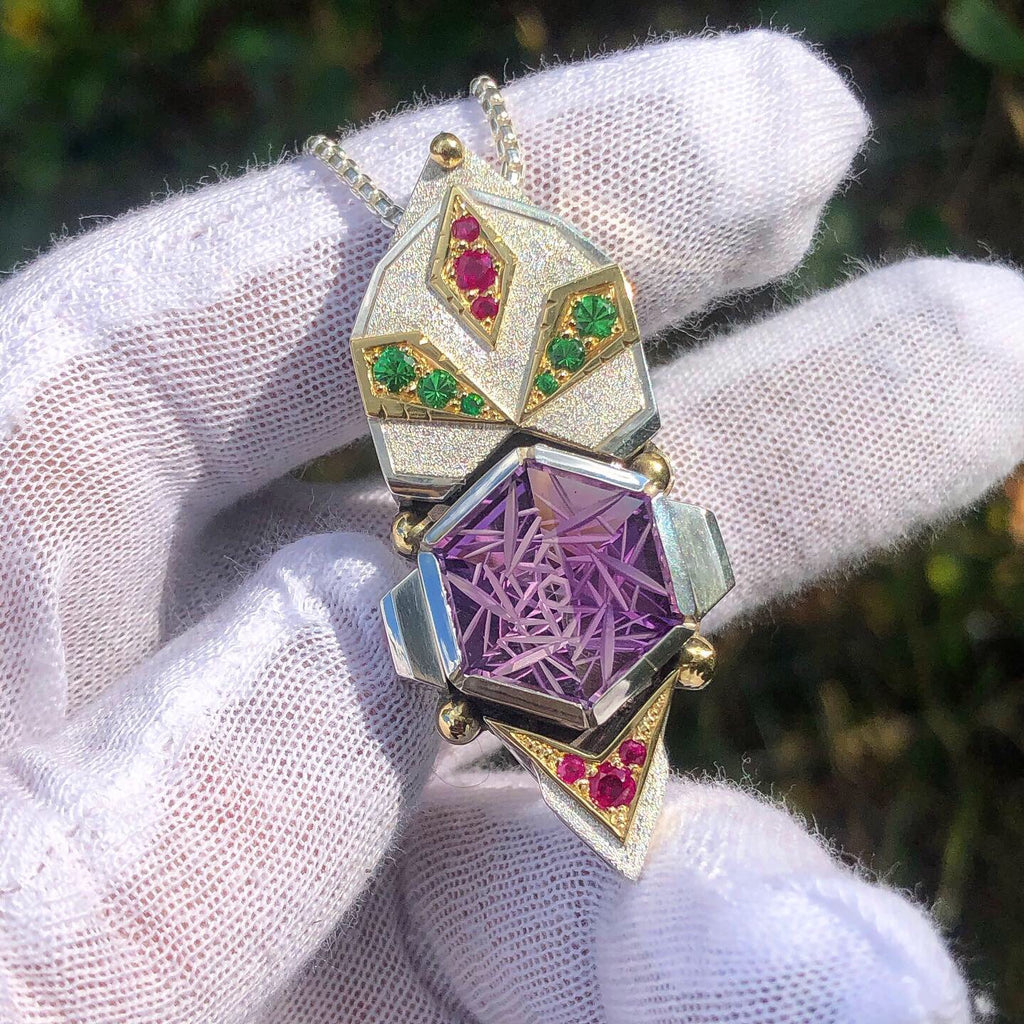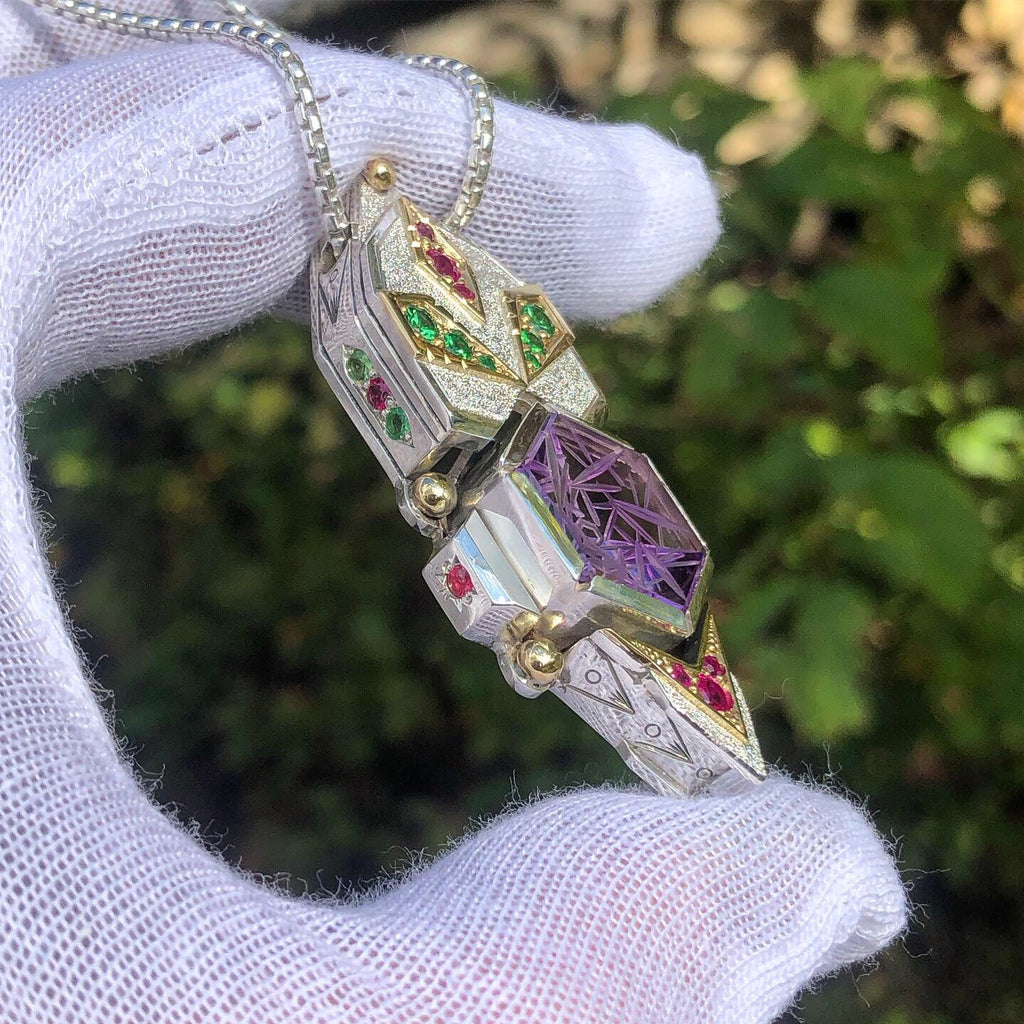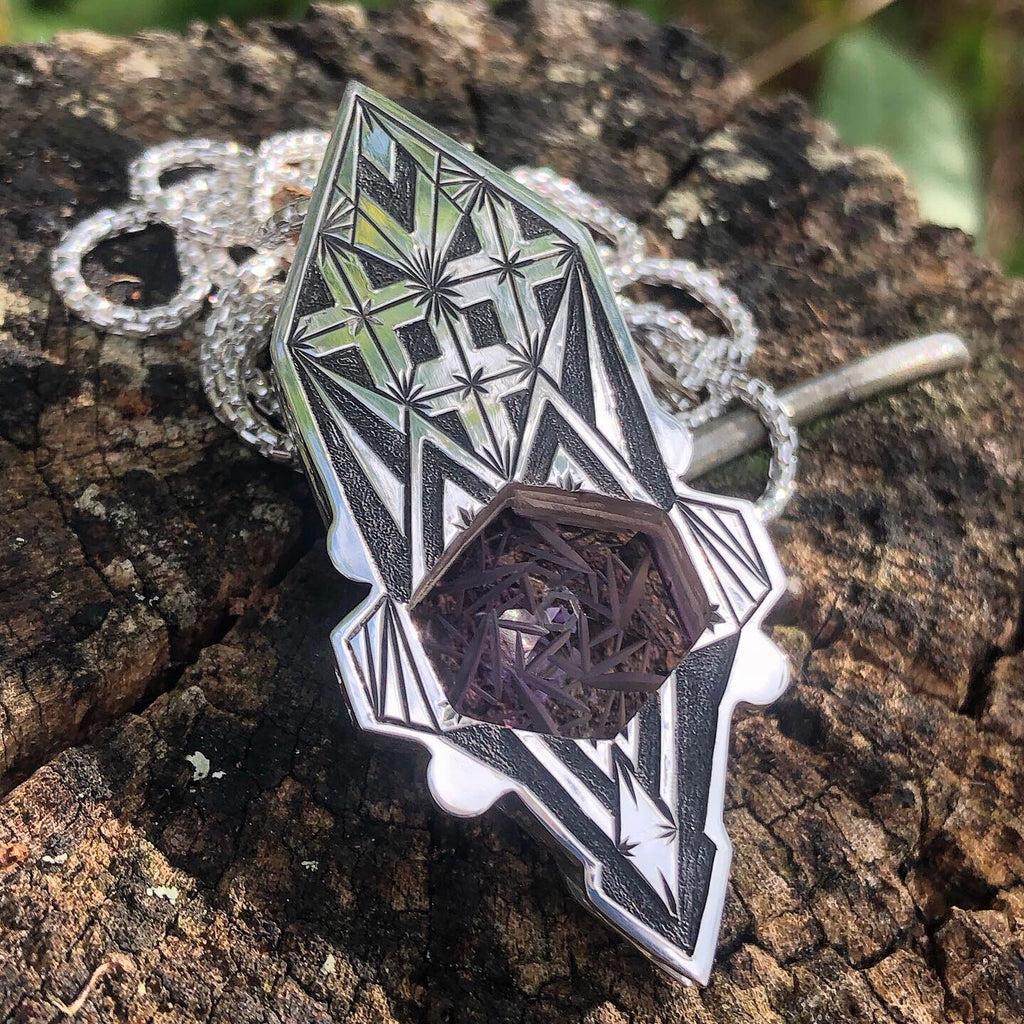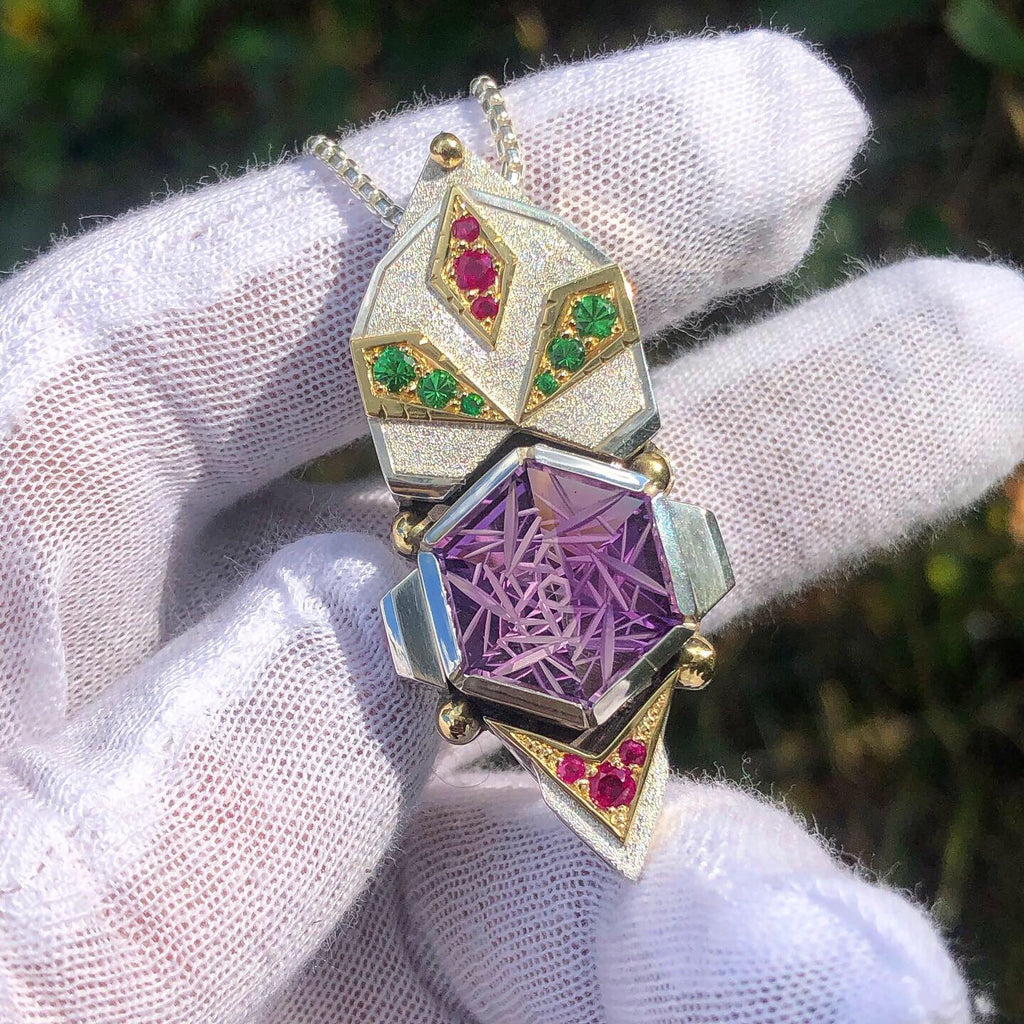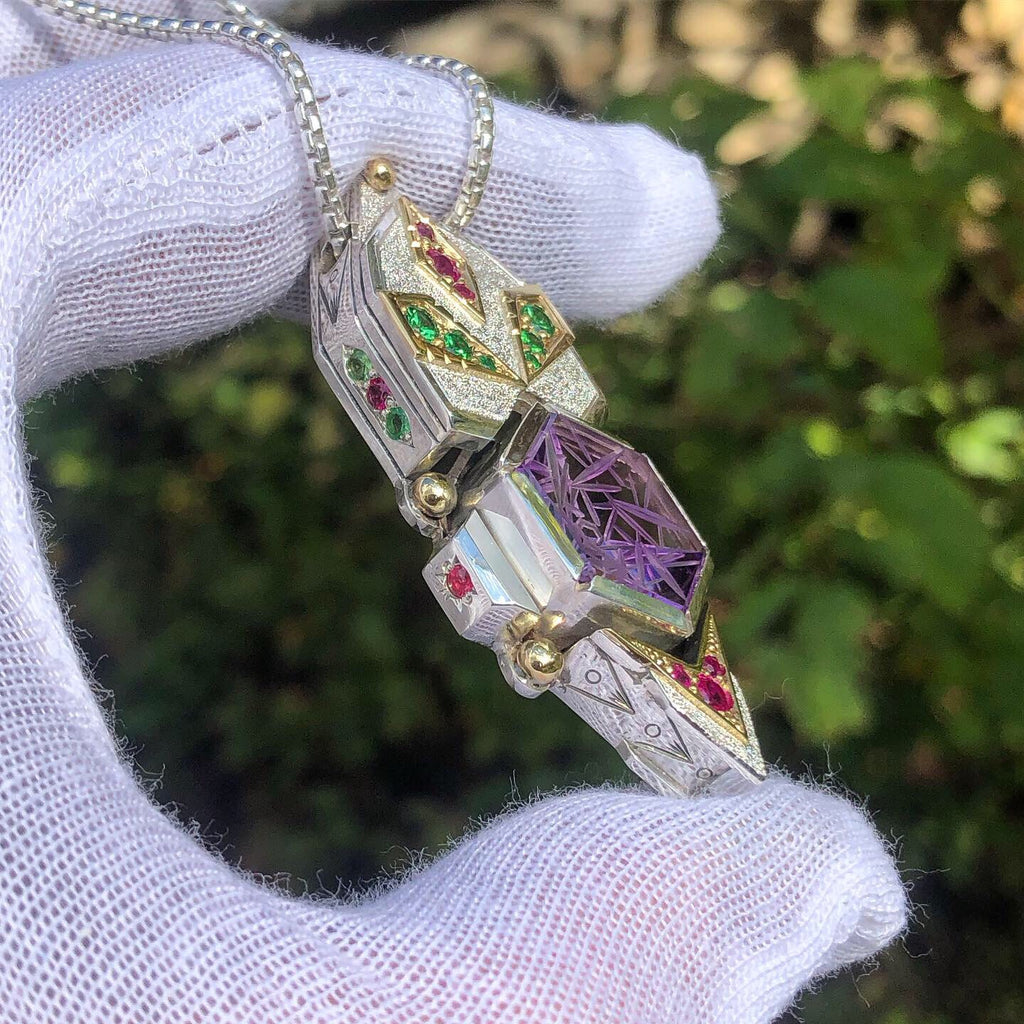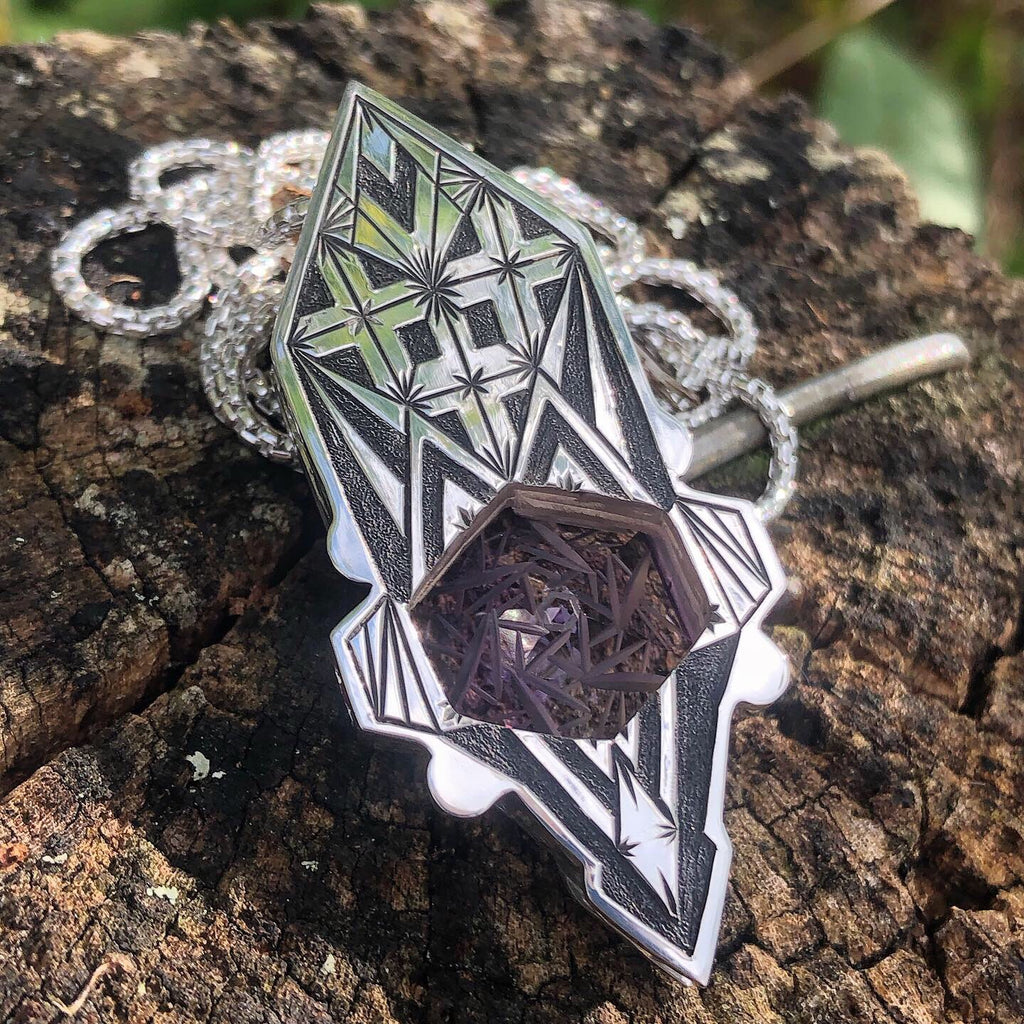 $2,000.00
$3,200.00
Amethyst, tsavorite garnet, and ruby pendant
100% hand fabricated, designed, engraved, and set by me. I am based out of Asheville, NC. 
Featuring an exceptional amethyst by award winning Ryan Anderson of Oregon, USA. Accented with rubies and tsavorite garnets. This pendant features an original hand engraved backside and stones set on the sides as well as engraving. 
Constructed using 18k yellow gold and sterling silver. 
I put a lot of hours on this one. I hope you all enjoy! 
Measures: 2.1" by 1.0" 
please specify chain length at checkout !