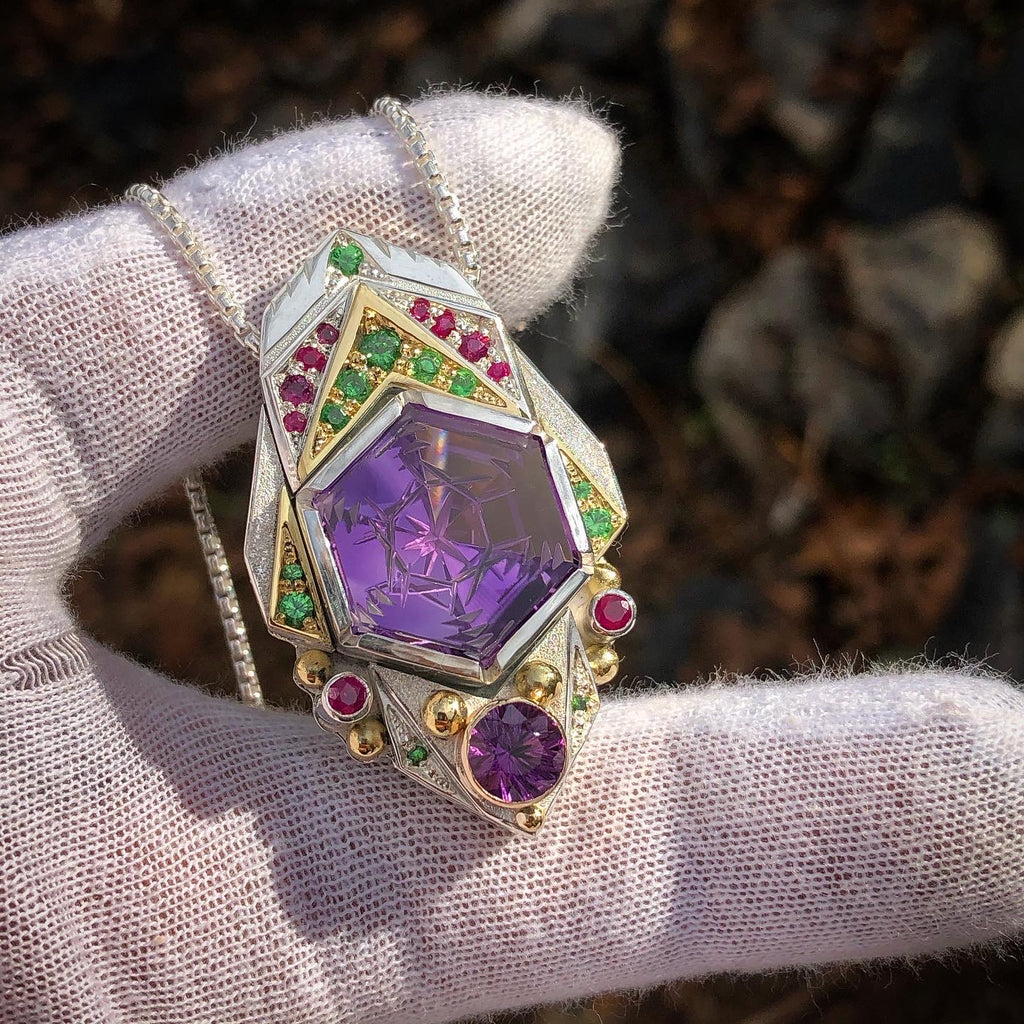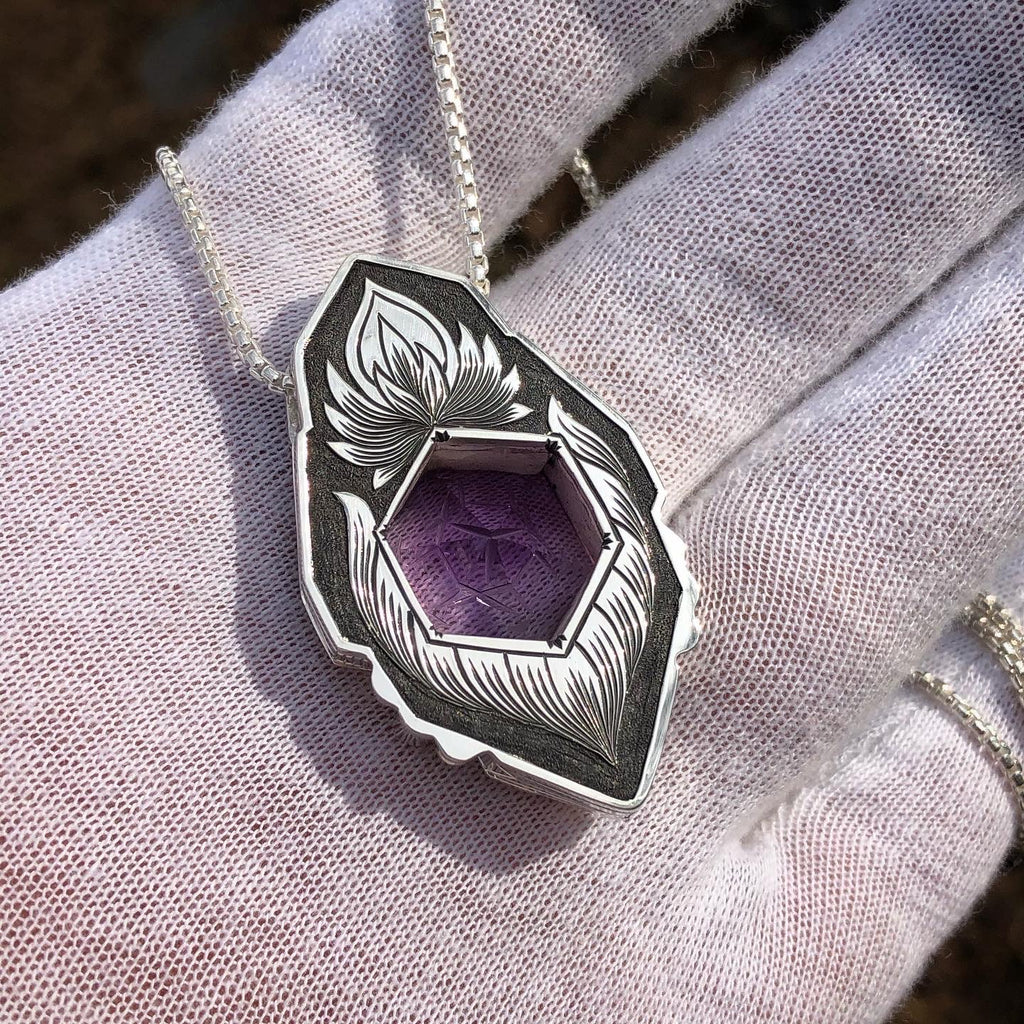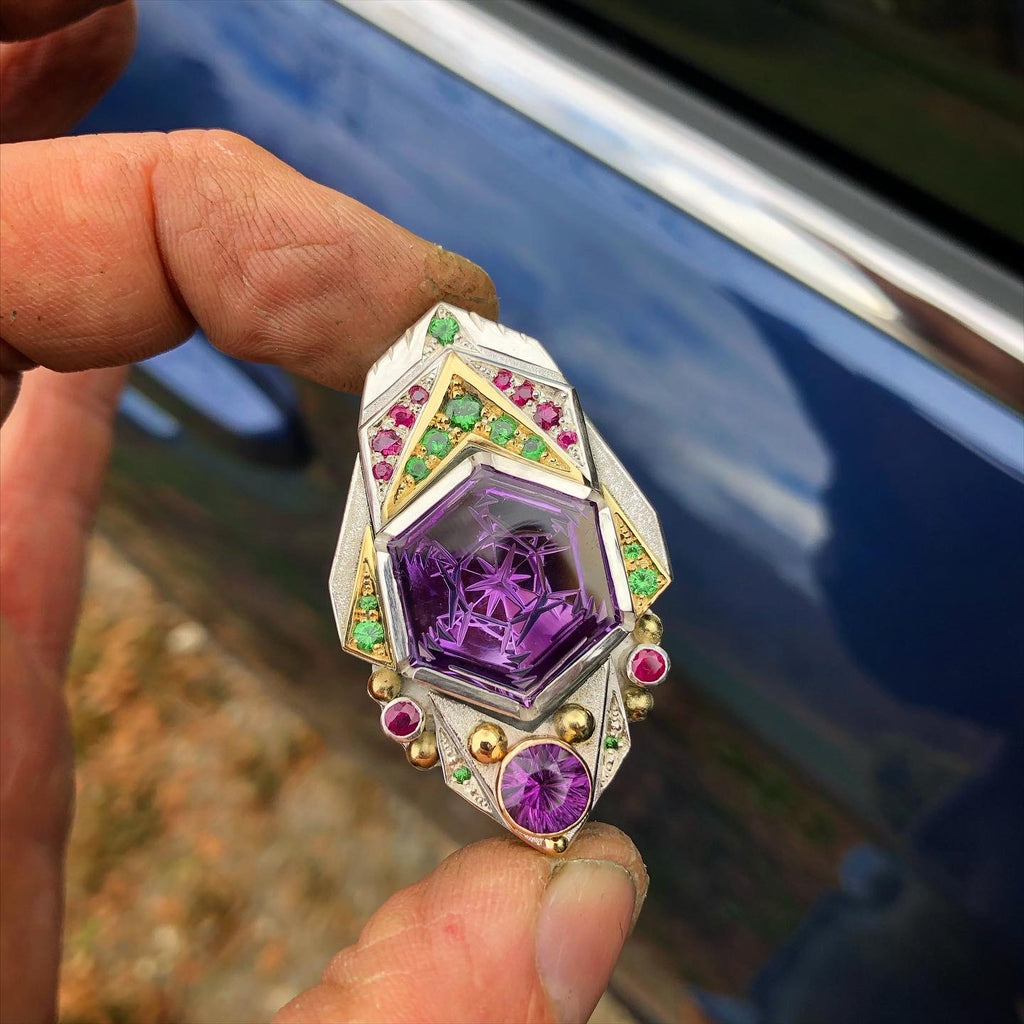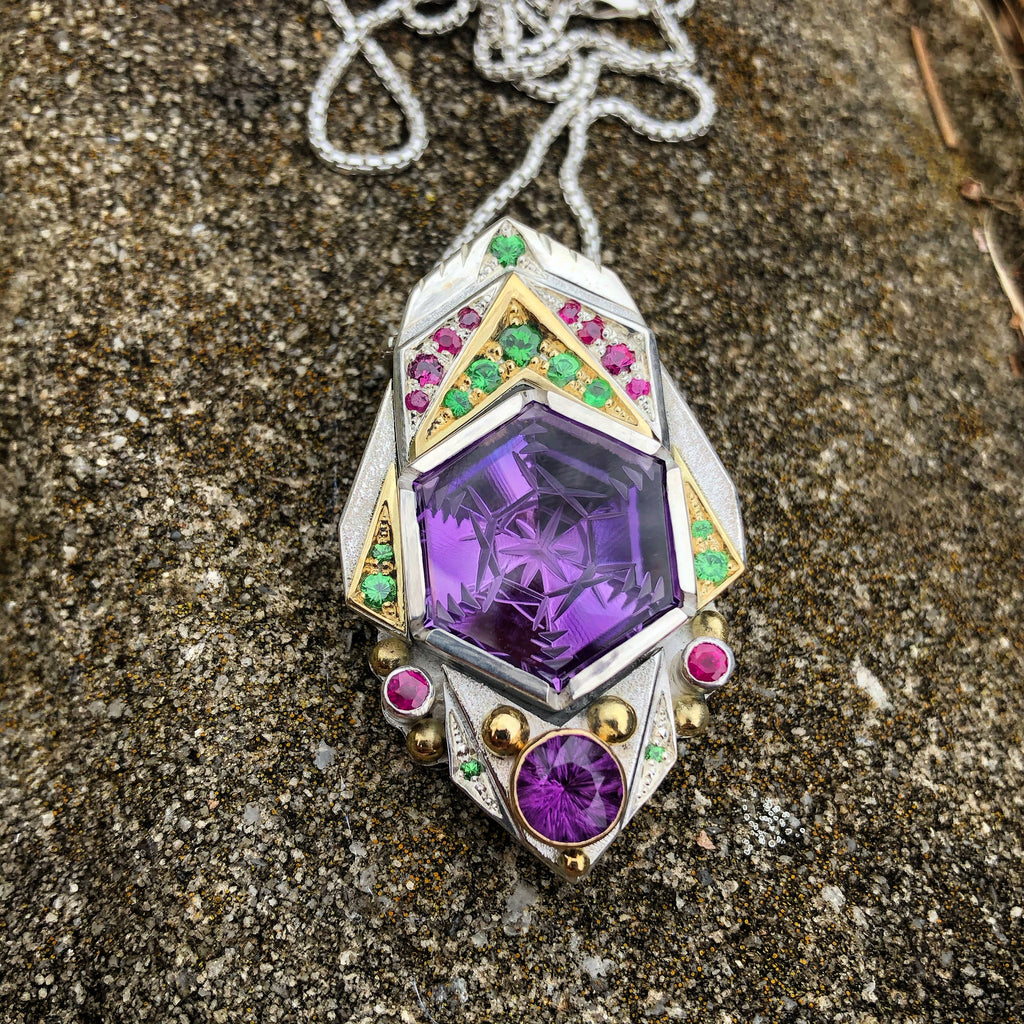 $2,400.00
$3,000.00
Amethyst Shield
100% designed, fabricated, set, engraved, and finished by hand in Asheville NC. 


feat. An incredible amethyst fantasy cut by Ryan Anderson of California, a round fantasy cut amethyst by Fred Jones of Brazil, tsavorite garnets, and rubies. I love the way this piece feels in hand. Completely worked! 
one of a kind engraving on the sides and back. 


please specify chain length at checkout. 

measures: 1.8 by 1.1 inches