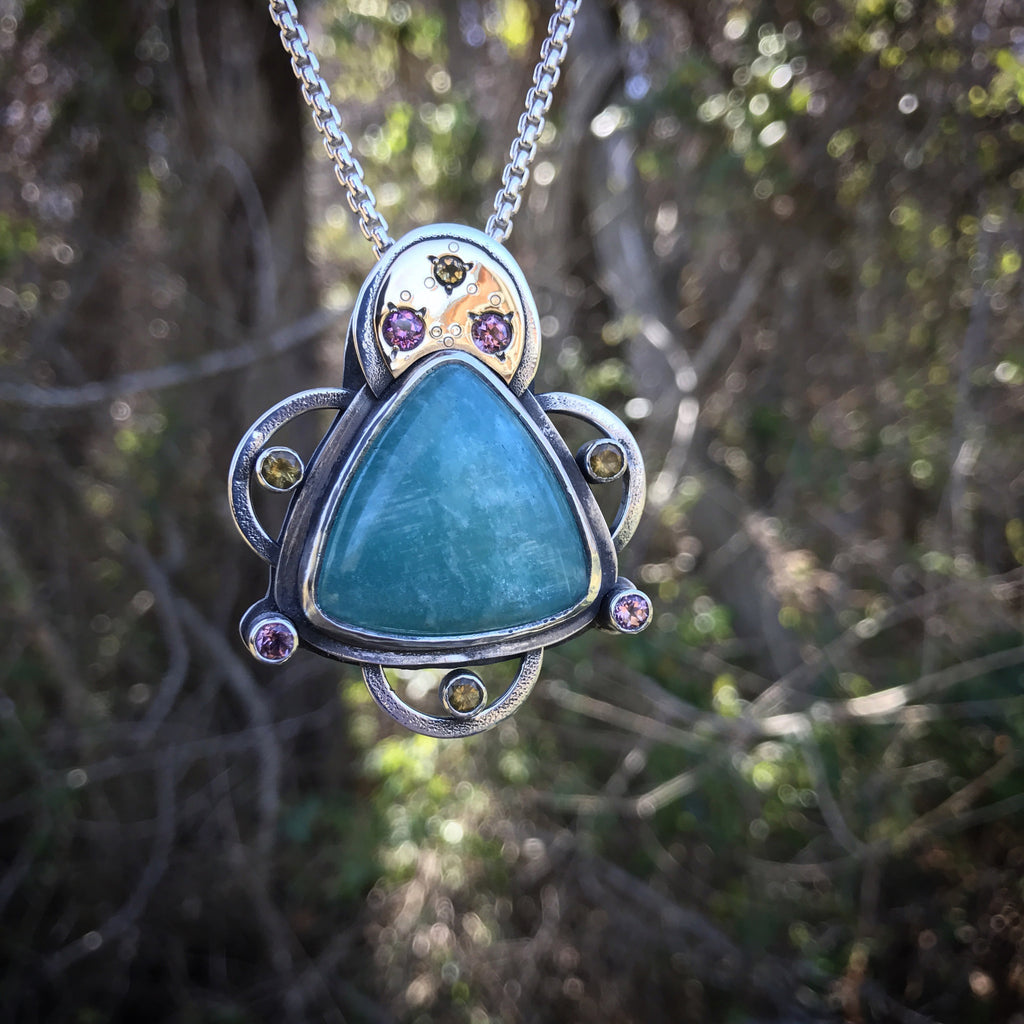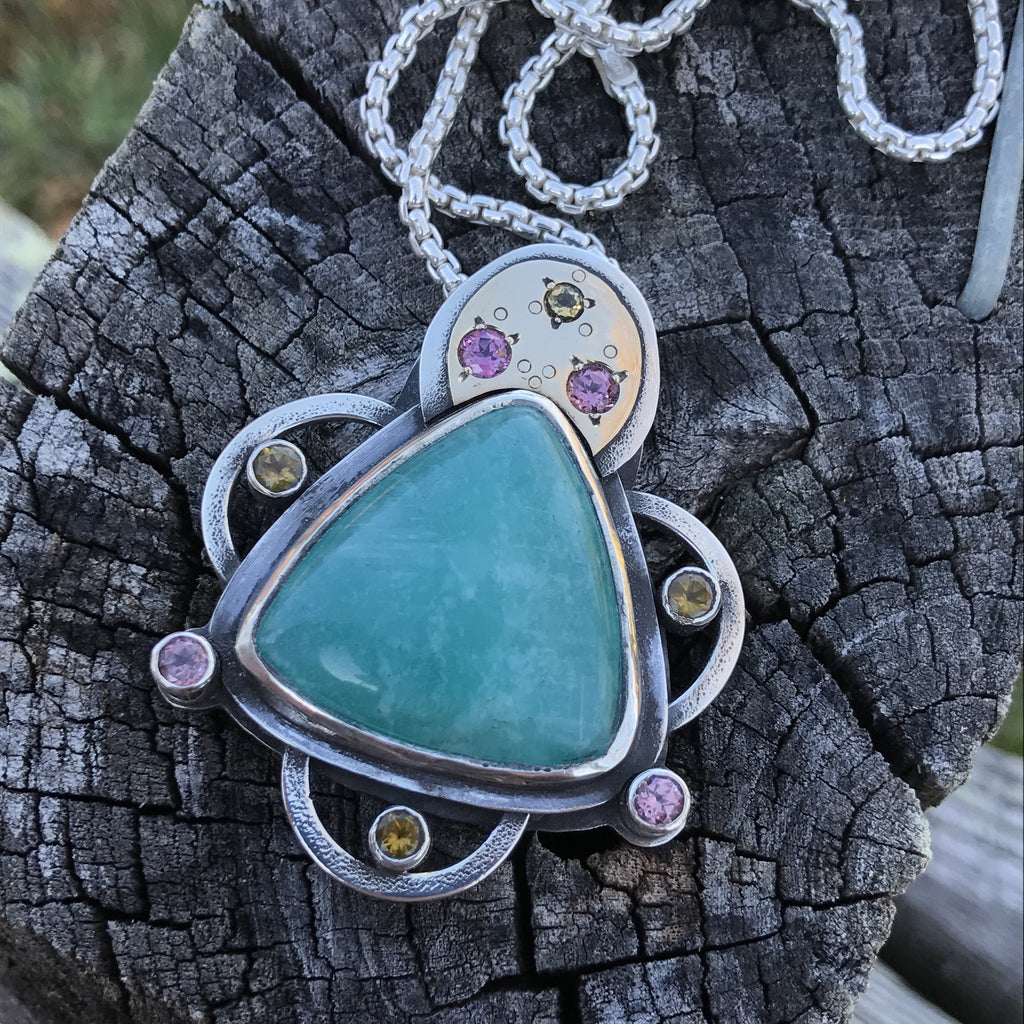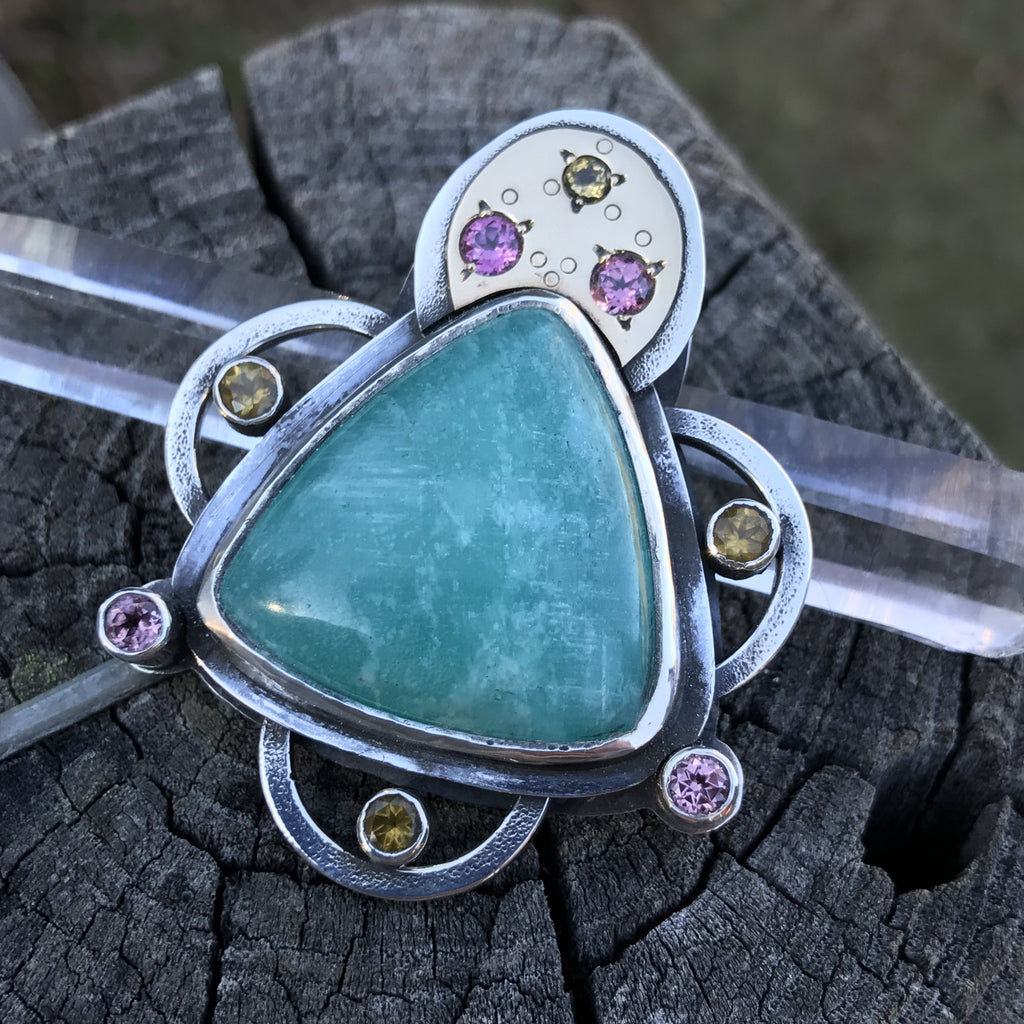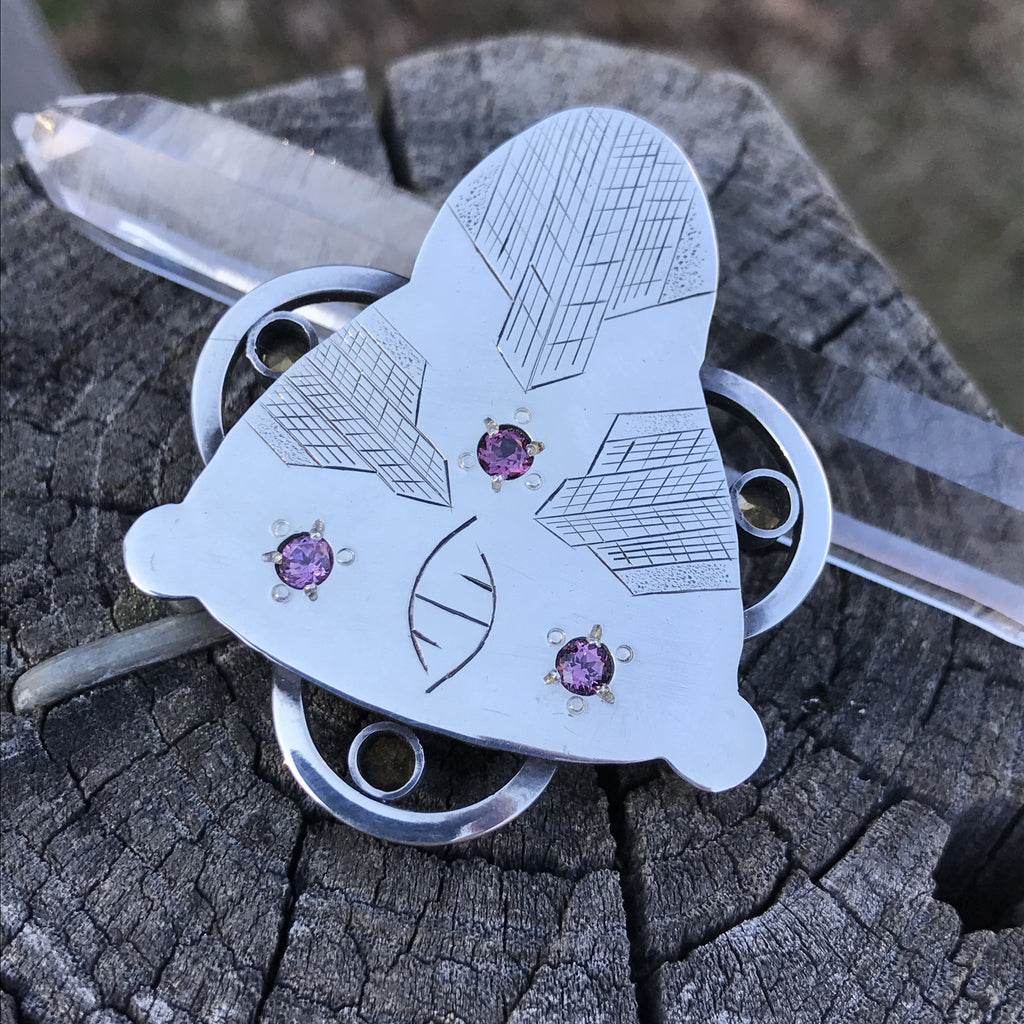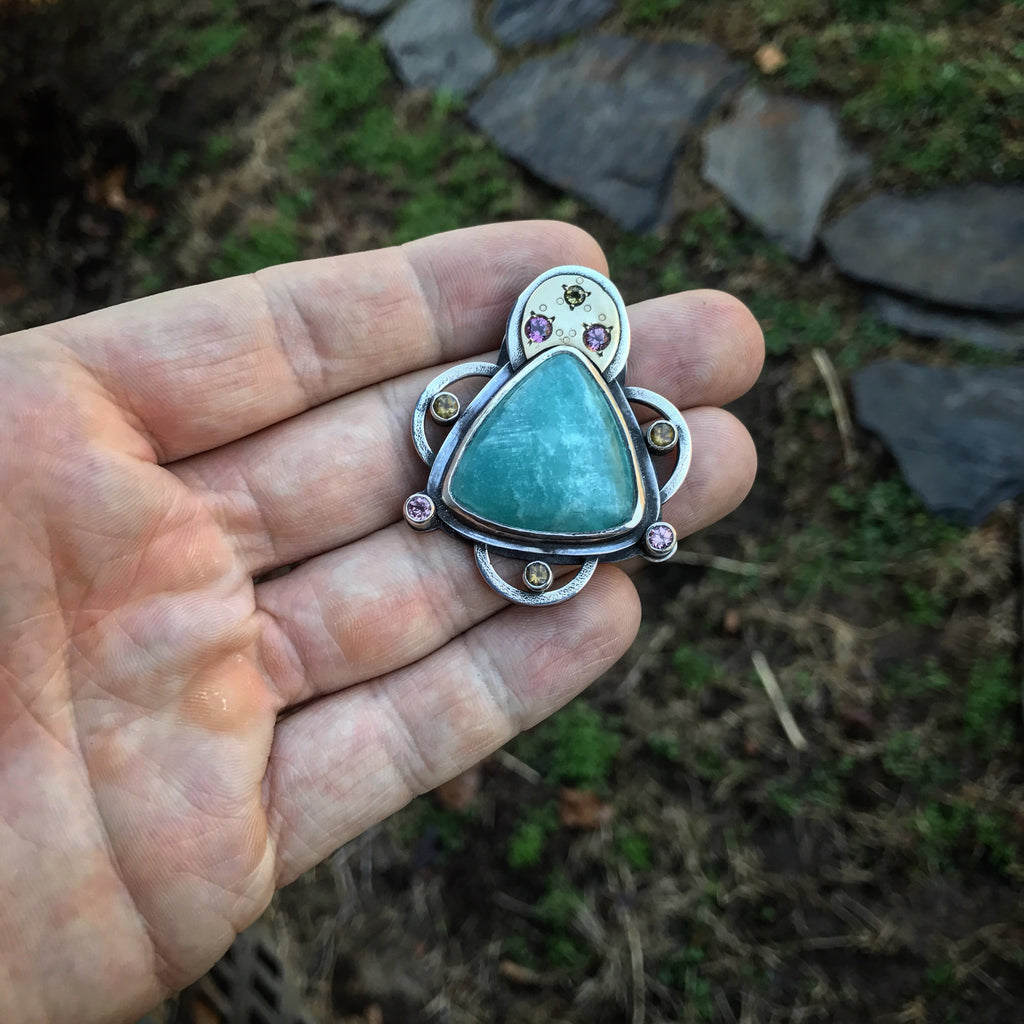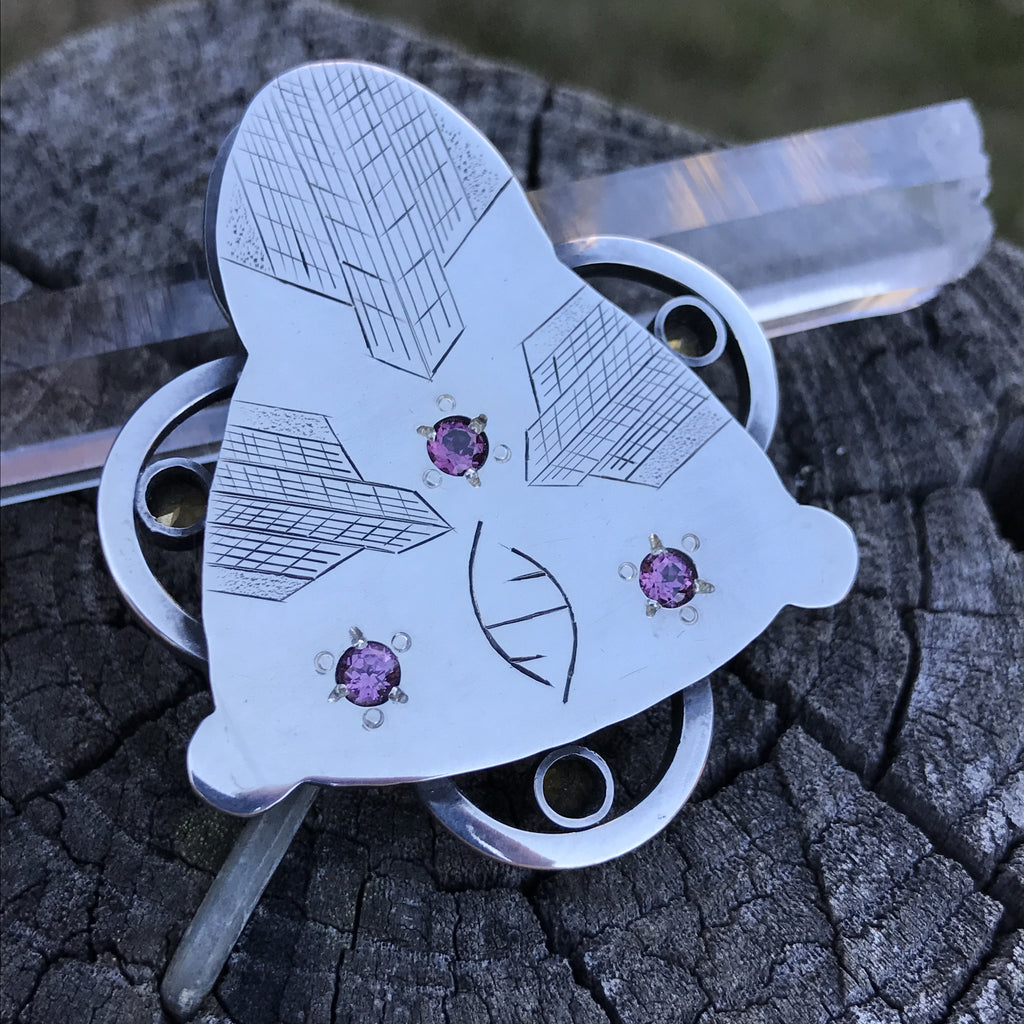 $450.00
$675.00
Amazonite pendant
100% hand fabricated by me using sterling silver and solid 14k yellow gold raw materials. 
Features a large triangular Amazonite cabochon from Brazil, 7 round faceted garnets from Mahenge, Taznania, and 4 faceted golden citrine. This piece was designed to resemble an Atom-
Hand engraved with my logo and some freestyle lines. 
I hope you all enjoy!
Comes with a chain. Measures 2" by 1.6" wide