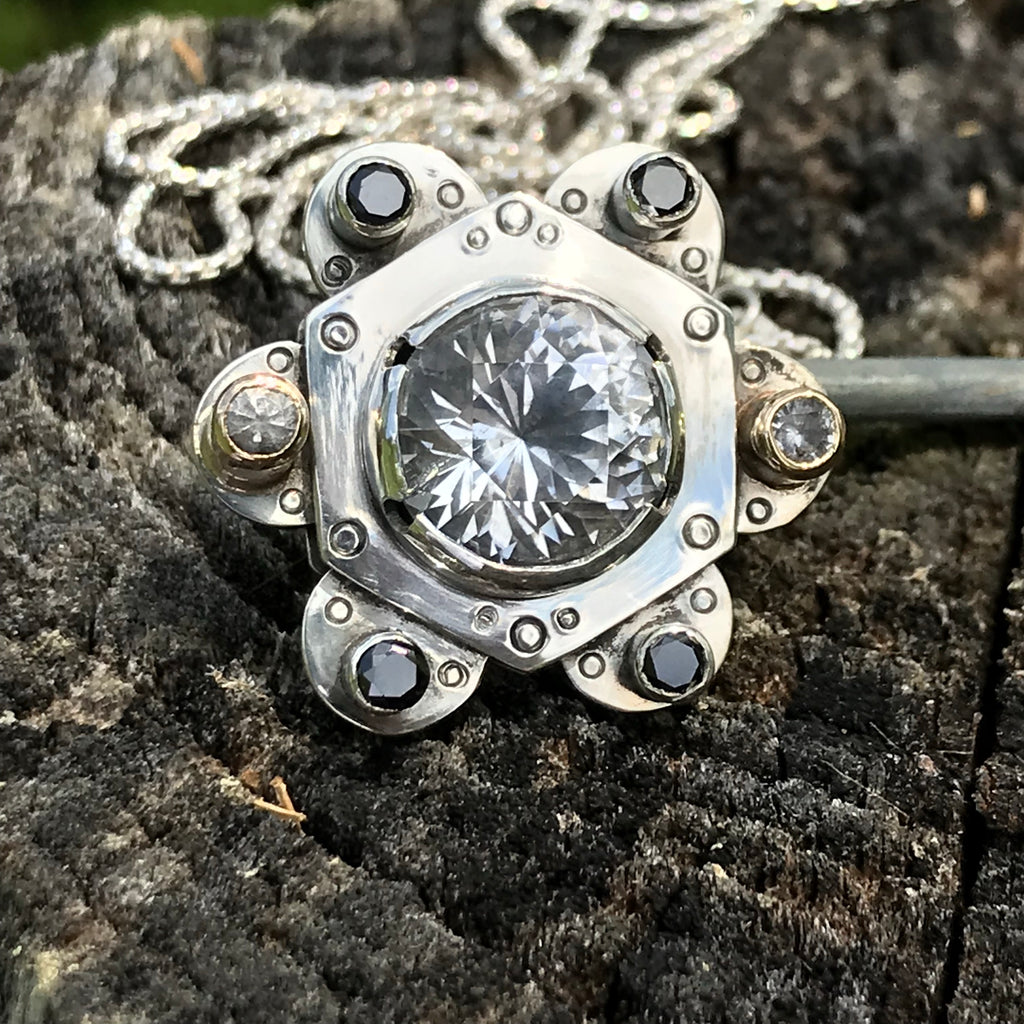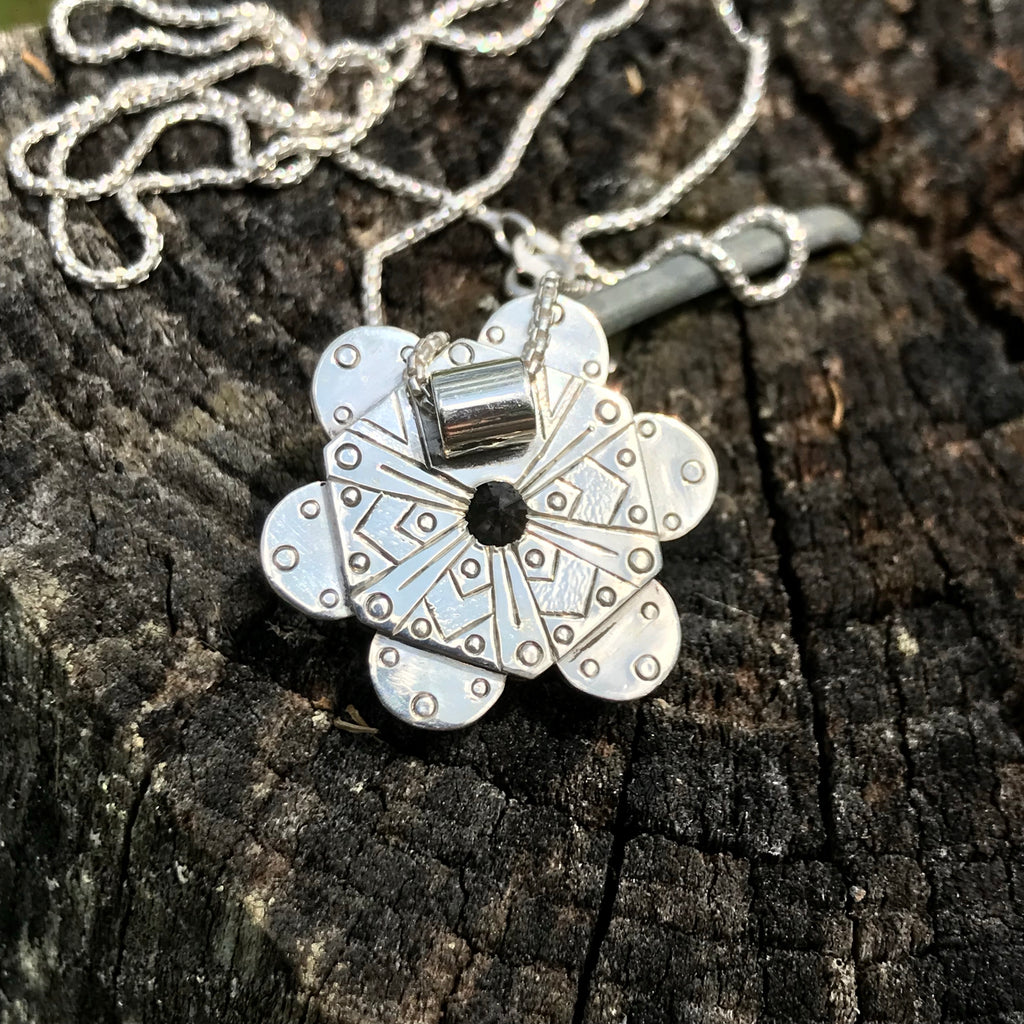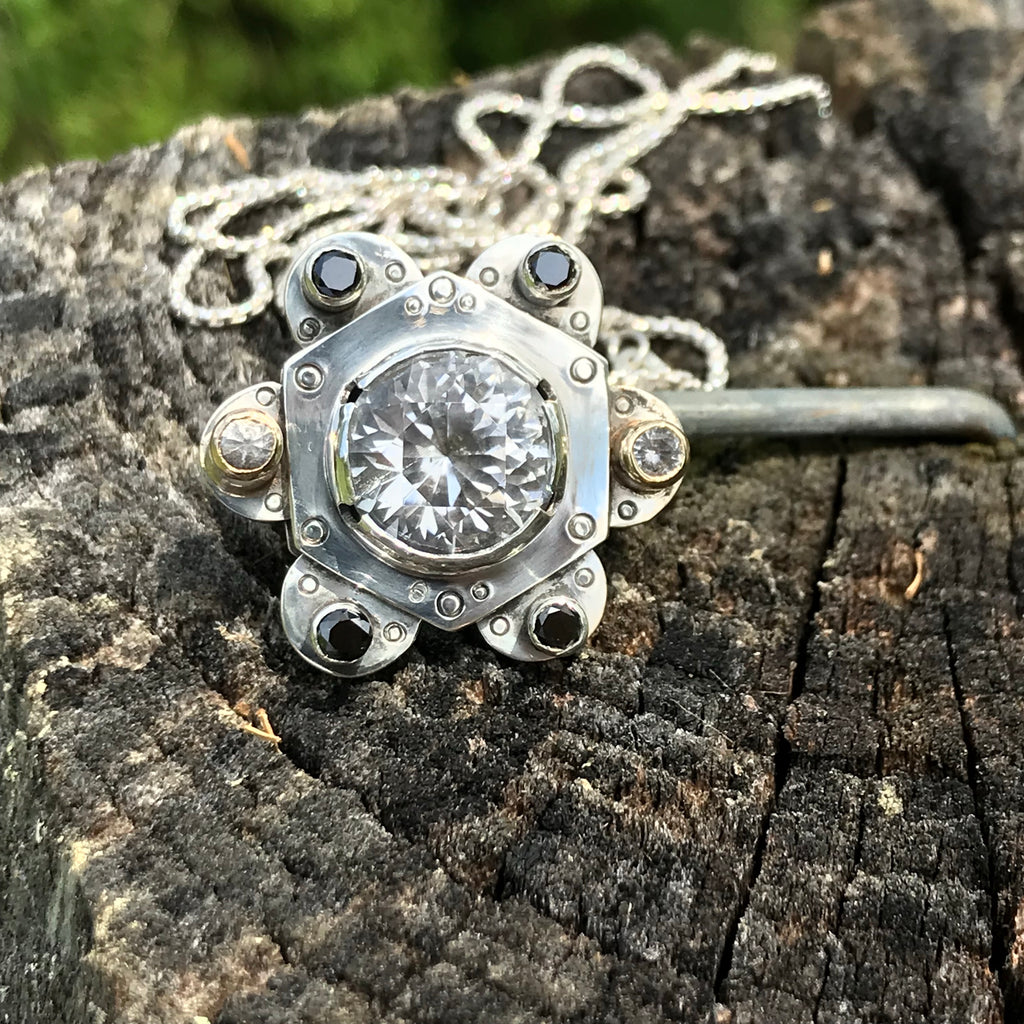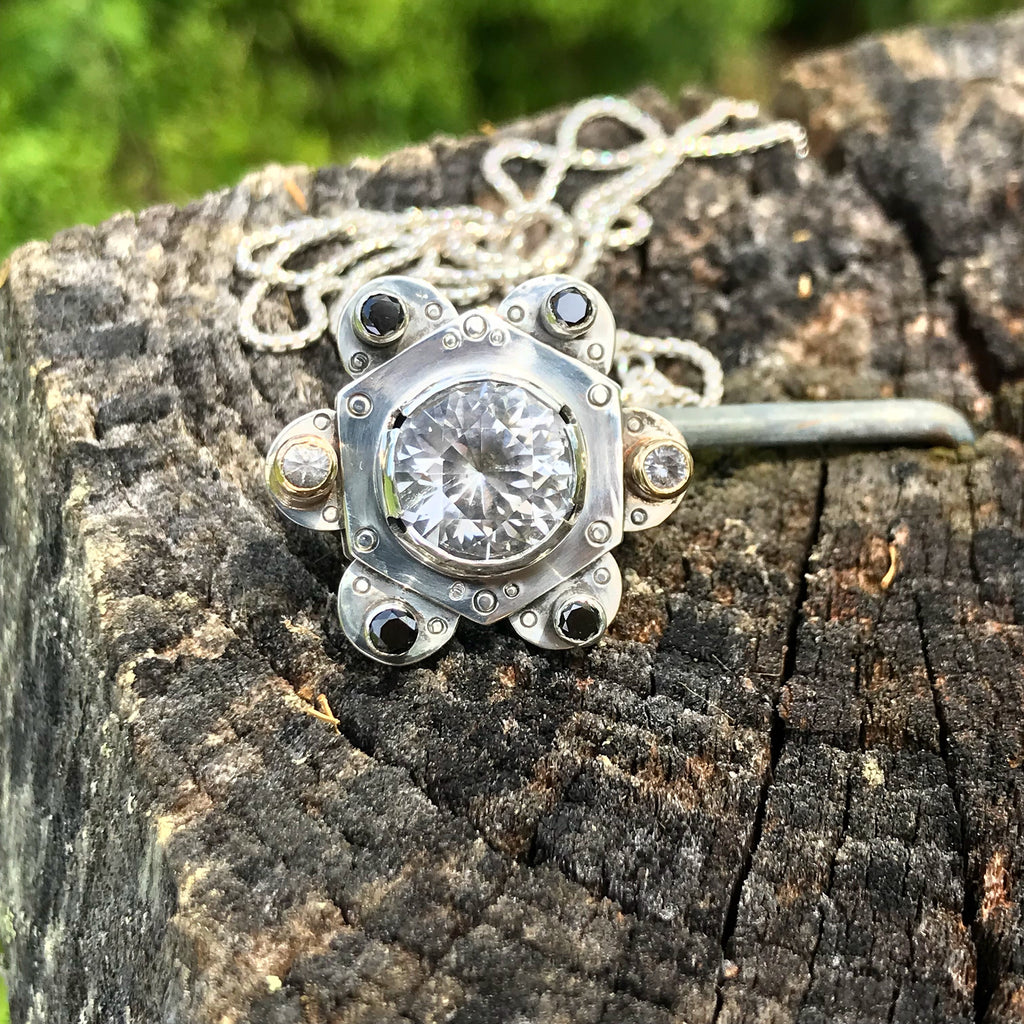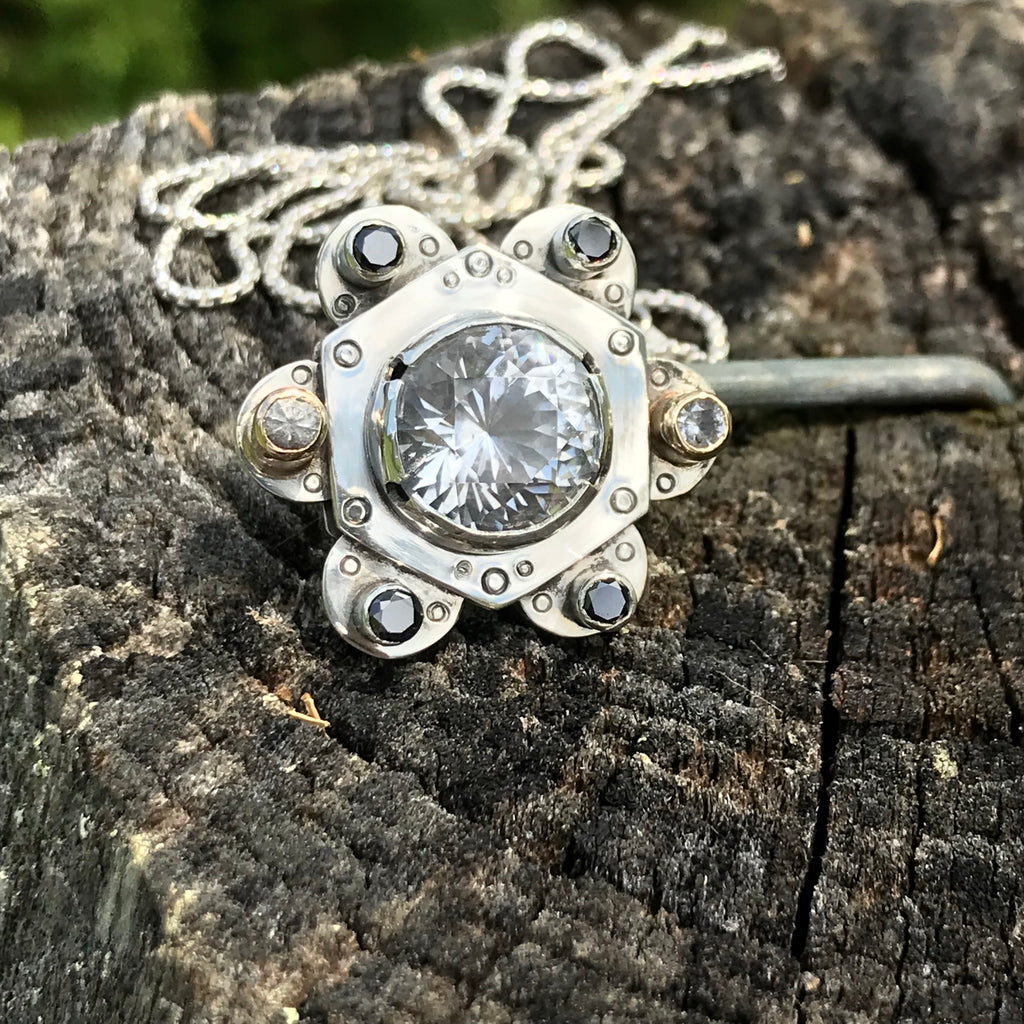 $1,200.00
$1,500.00
Phenakite and black diamond Mandala
Handmade by me in Asheville, North Carolina.
The Mandala series was designed to feature high quality stones in a smaller package, for daily wear. Keep it out for all to see or tuck it in your shirt. I personally wear a mandala series pendant every single day! 
 Features a top quality Nigerian Phenakite by Kevin Green-cut locally to Asheville. Accened with Phenakite melee and black diamonds as accents. Silver with 14k yellow gold.
Main stone is 4.5 carats and eye clean or better! This is a monster for the material! 
Backside is hand engraved with mandala style markings.
Measures: 1" by 1"
Comes with your choice of 24 or 30 inch chain