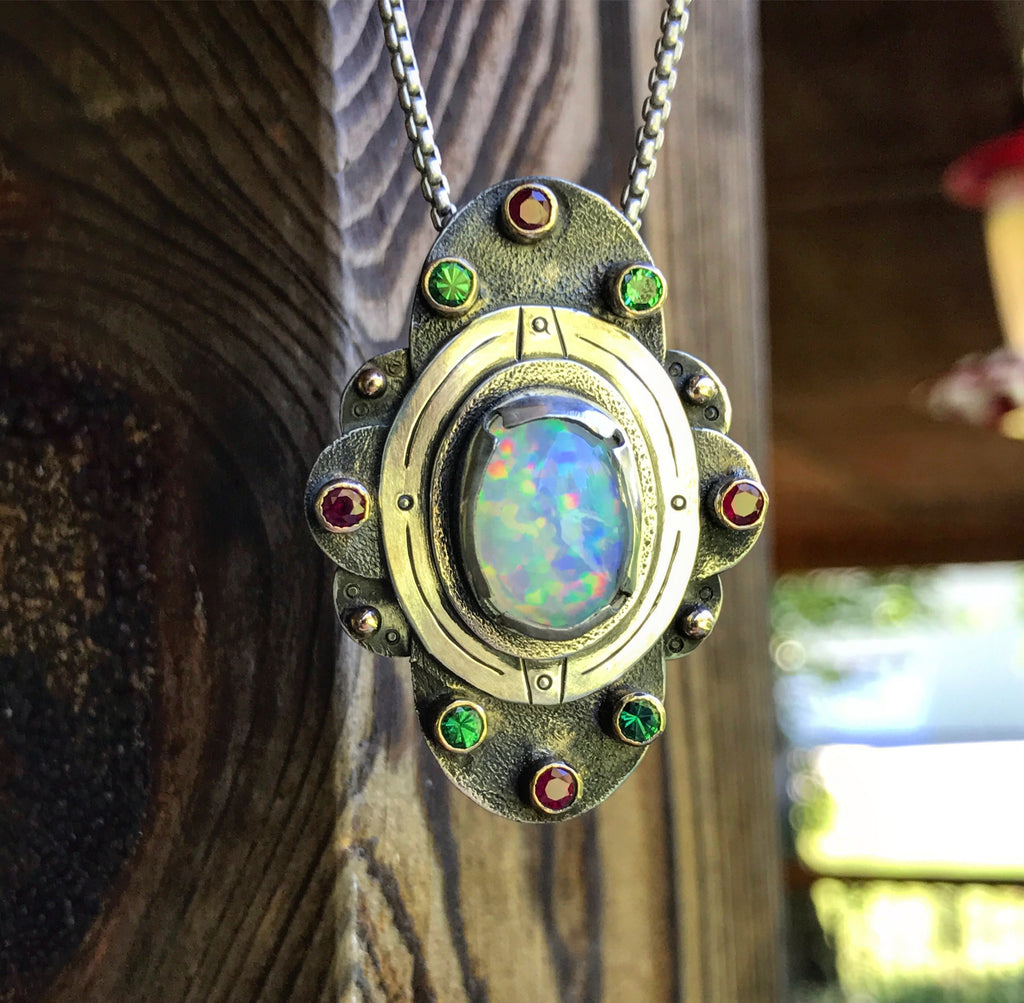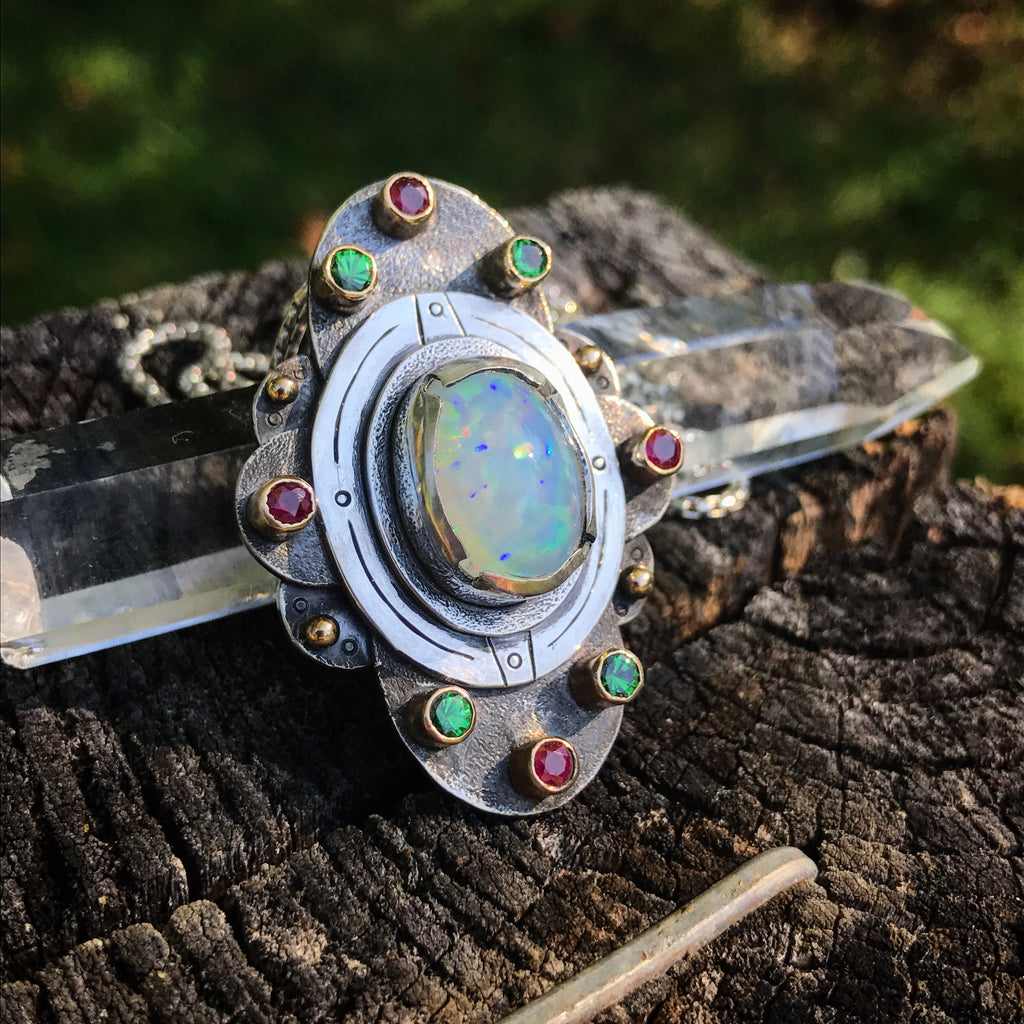 $1,800.00
$0.00
Ethiopian Opal Mandala with rubies and Garnet
100% handmade by me in Asheville NC. This piece is the 7th Mandala pendant in an ongoing series- stay tuned for more!
Ethiopian opals are one of my favorite opals to work with- they have unmatched fire, and go well with pretty much anything! Here we have an absolutely special center stone set in sterling silver accented with rubies and tsavorite garnets in 14k yellow gold bezels. 4 smaller 14k yellow gold granules throughout. 
Hand engraved backside with Rise Designs logo. 
Measures: 1.7 x 1.25 inches
comes with a chain- specify 24" or 30" when ordering