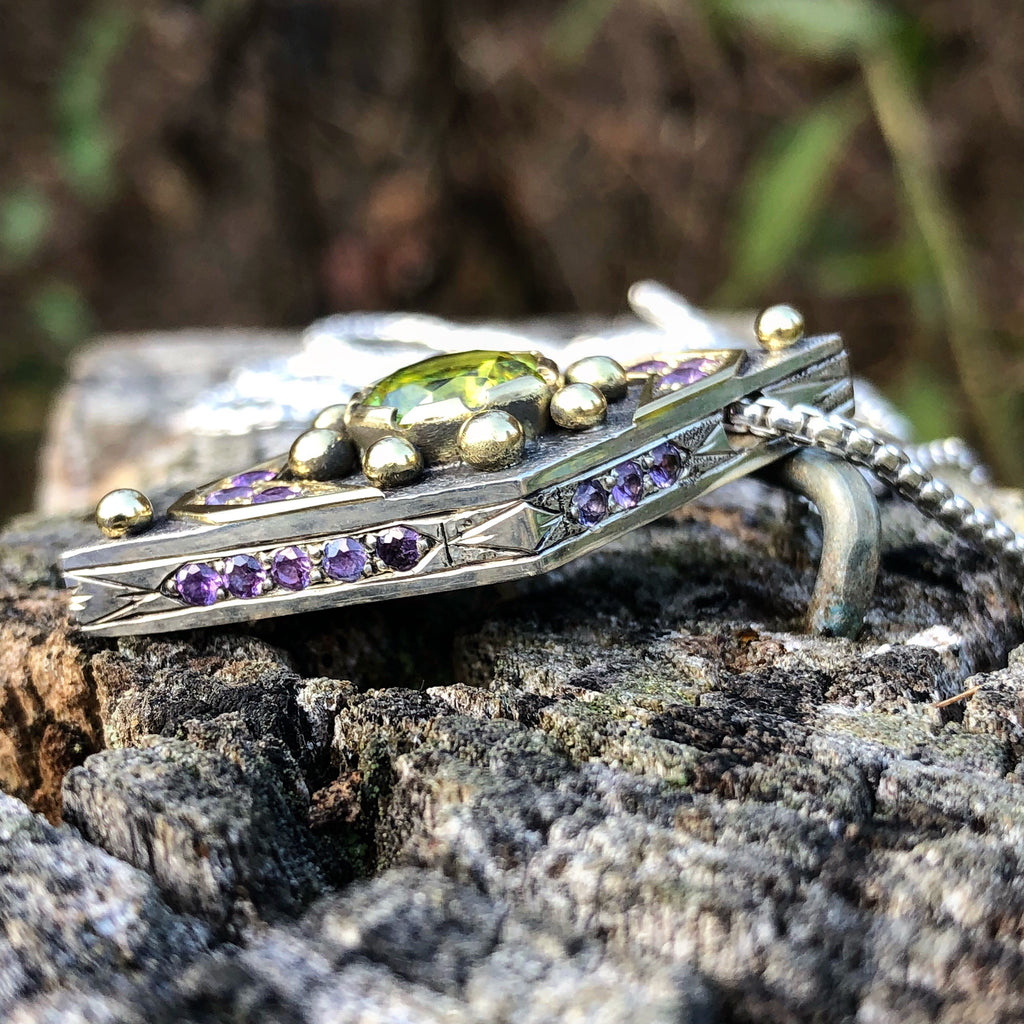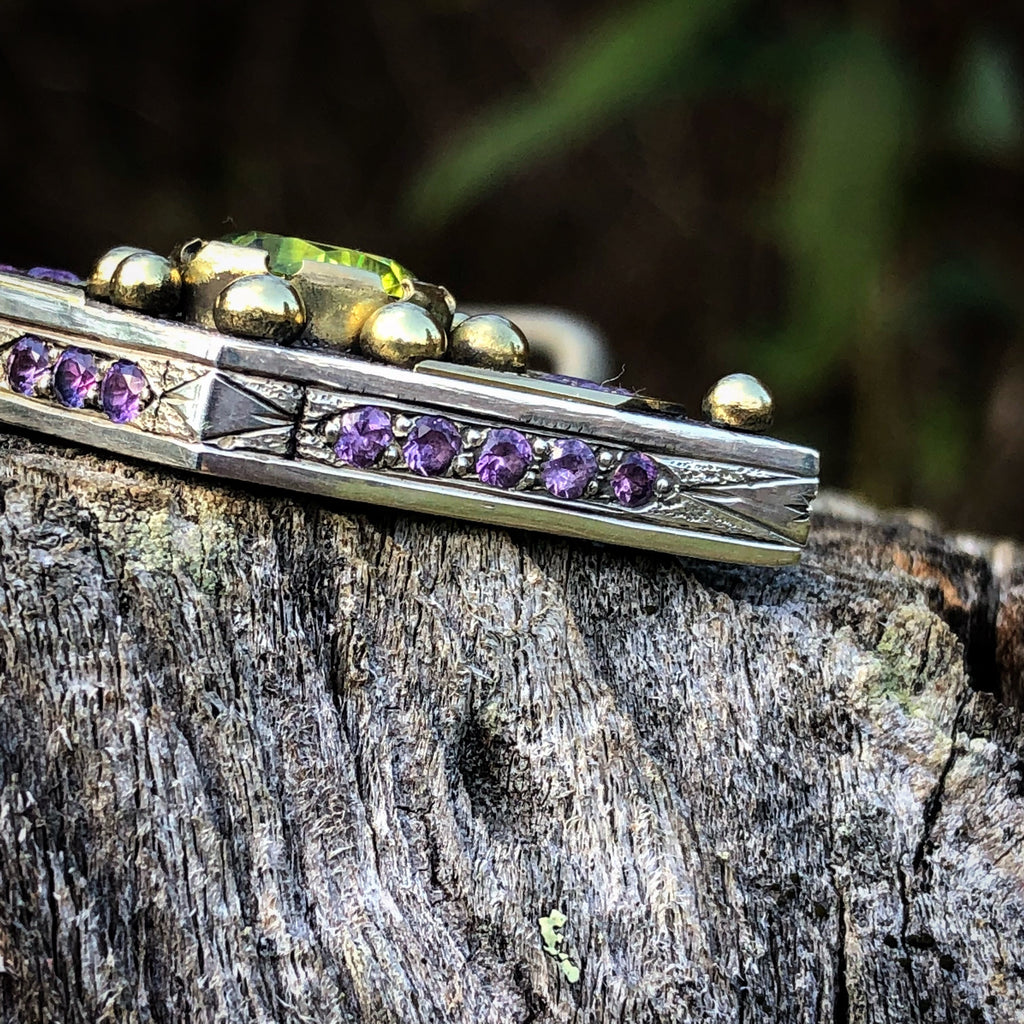 $2,200.00
$0.00
Alchemy Series- "Awaken The Serpent" - Sphene and Purple Sapphire
Each piece in the Alchemy Series was handcrafted with intention and has been attuned to a specific frequency and function. Gemstones carry unique vibrations which allow them to transmute negative internal and auric energies, offering multilayered support for those persons on a healing journey. Intention was laced throughout the entire creation process, with specific attention to the interaction of gemstone healing properties, color, and geometries. 
Sphene is an incredibly rare and special gemstone. Known for its high dispersion, this stone will light up like a disco ball throwing rainbows of color in all directions. It aids in aligning the spiritual, emotional, and mental bodies and helps with contact of the higher realms- specifically Ascended Masters, Spirit Guides, and Guardian Angels. Sphene also helps develop intuition, psychic vision and can even bring an abundance of wealth into your life. 
Purple sapphire is one of the most rare colors in the sapphire family. These stones are from Ceylon which is a famous locality- they even shift from purple to pink in different lighting conditions. An excellent tool in meditation as it helps with psychic and visionary growth. 
Featuring a 3.26ct sphene aka titanite from Zimbabwe cut by Kevin Green. Accented with 22 purple color shift sapphires. These stones range from purple to pink in different lighting conditions. 
Measures: 1.6 by 0.8 inches 
comes with an 18, 24, or 30 inch chain